M5 Guru (>2000 posts)
Join Date: Oct 2013
Location: Finland
Posts: 2,060
Thanks: 38
Thanked 181 Times in 168 Posts
My E39 M5 1999 Carbonschwarz
---
Hi guys.
I had E34 M5 many years. I bought this and sold E34 away.
7/99 build, Carbonschwarz like most of these DE91. Volleder Nappa Praegeleder Silverstone (O6SS) interior, 209 build. Alcantara roof lining (with alcantara sun visors) and parcel shelf. 165k km on odometer, fully working car and drives fine.
Glass Roof Electrical
Sunblind Rear
Warning Triangle And First Aid Kit
Throughloading System
Navigation System Professional+television (TV has no picture, here no analog broadcast anymore)
Voice Control
Car Telephone GSM W Card Reader Front
Radio BMW Professional RDS
CD Changer For 6 CDs
HiFi Speaker System
Park Distance Control PDC
Headlight WipewashIntensive Cleaning
Xenon Light
Side Airbags For Rear Passengers
Protective Glazing (previous owner replaced opening windows with douple glass)
Alarm System
Previous owner installed some new parts, but still has things to do. Just bought CC bearings, timing chain+rails, vanos parts, waterpump etc small stuff.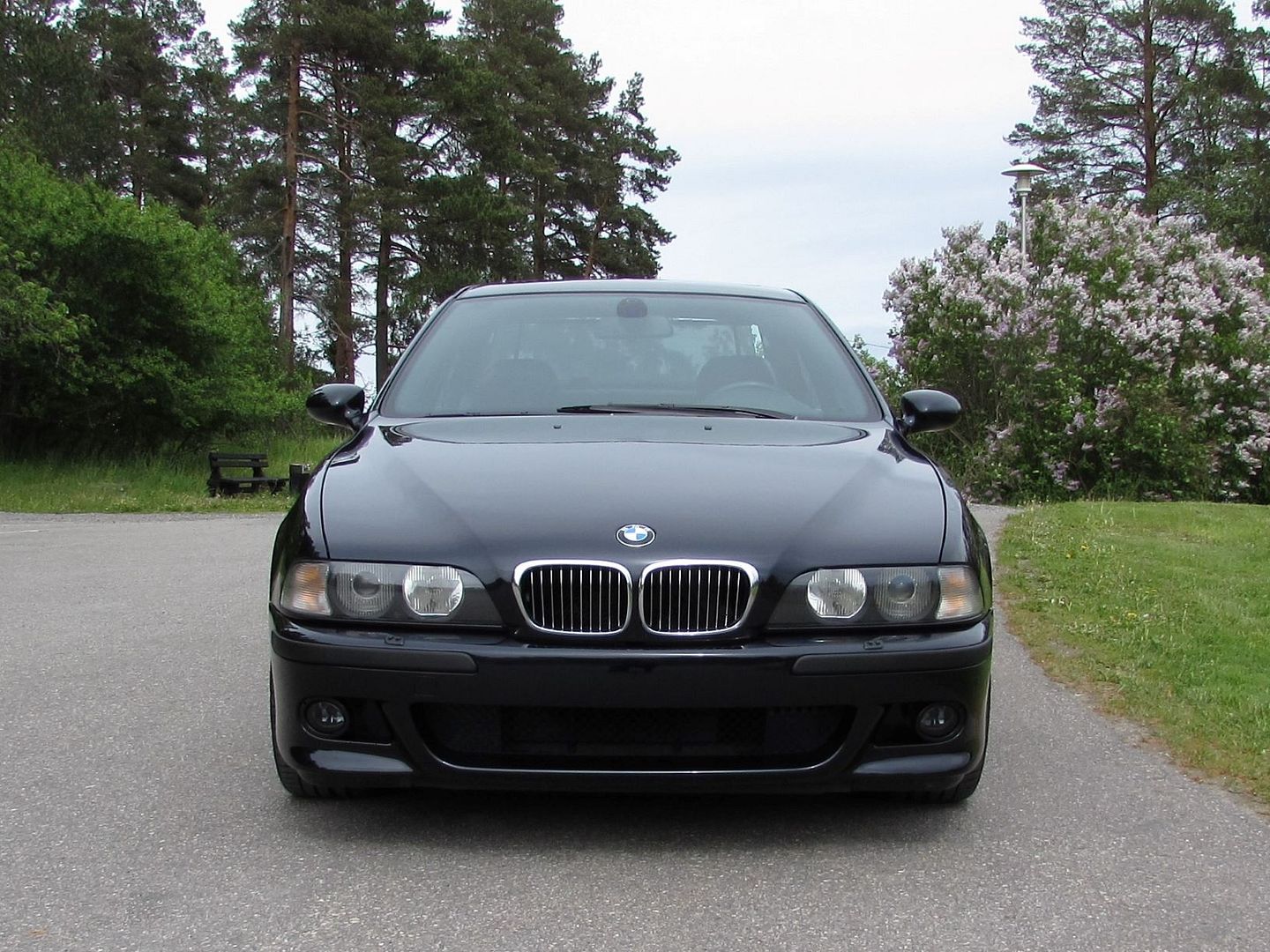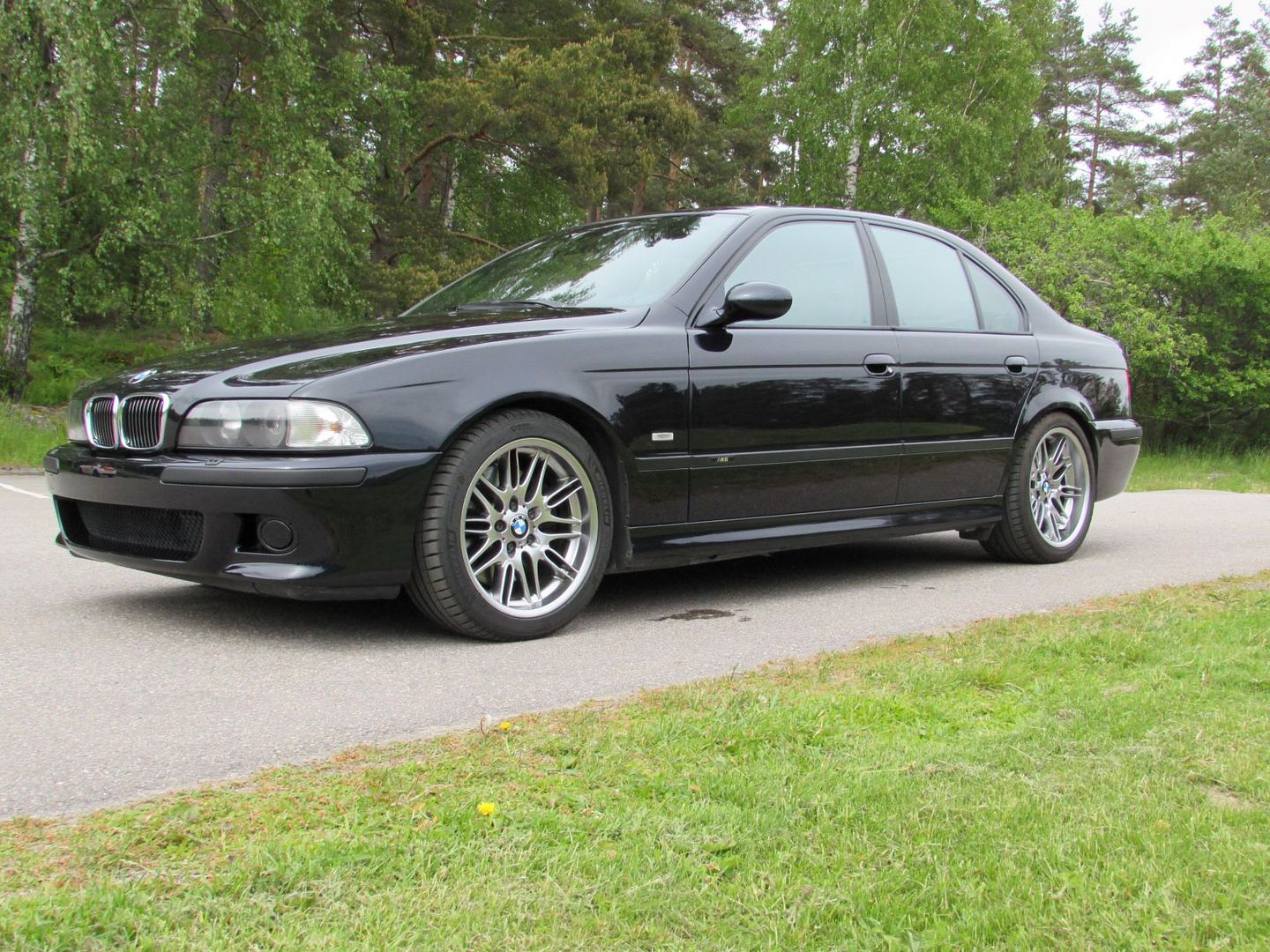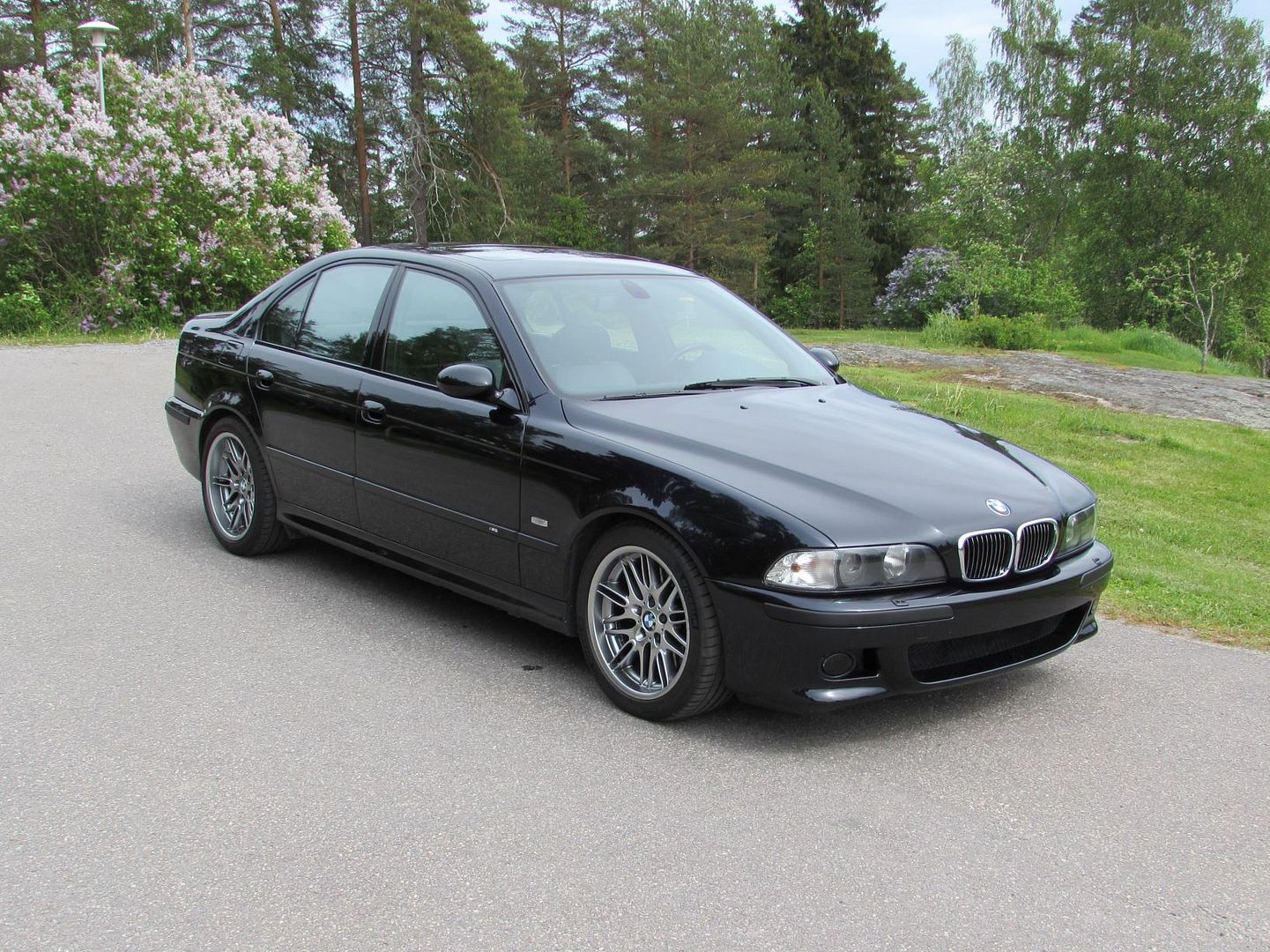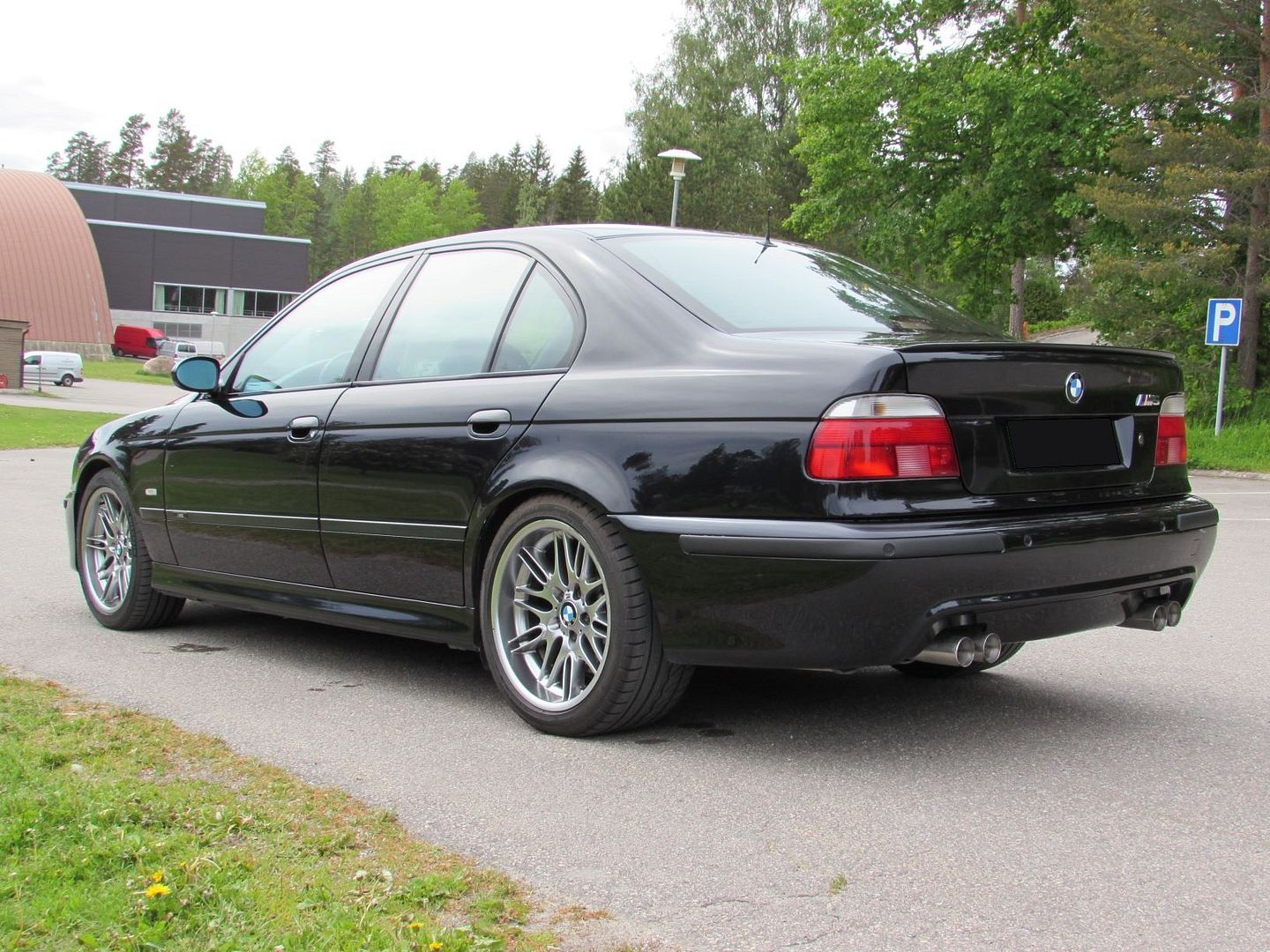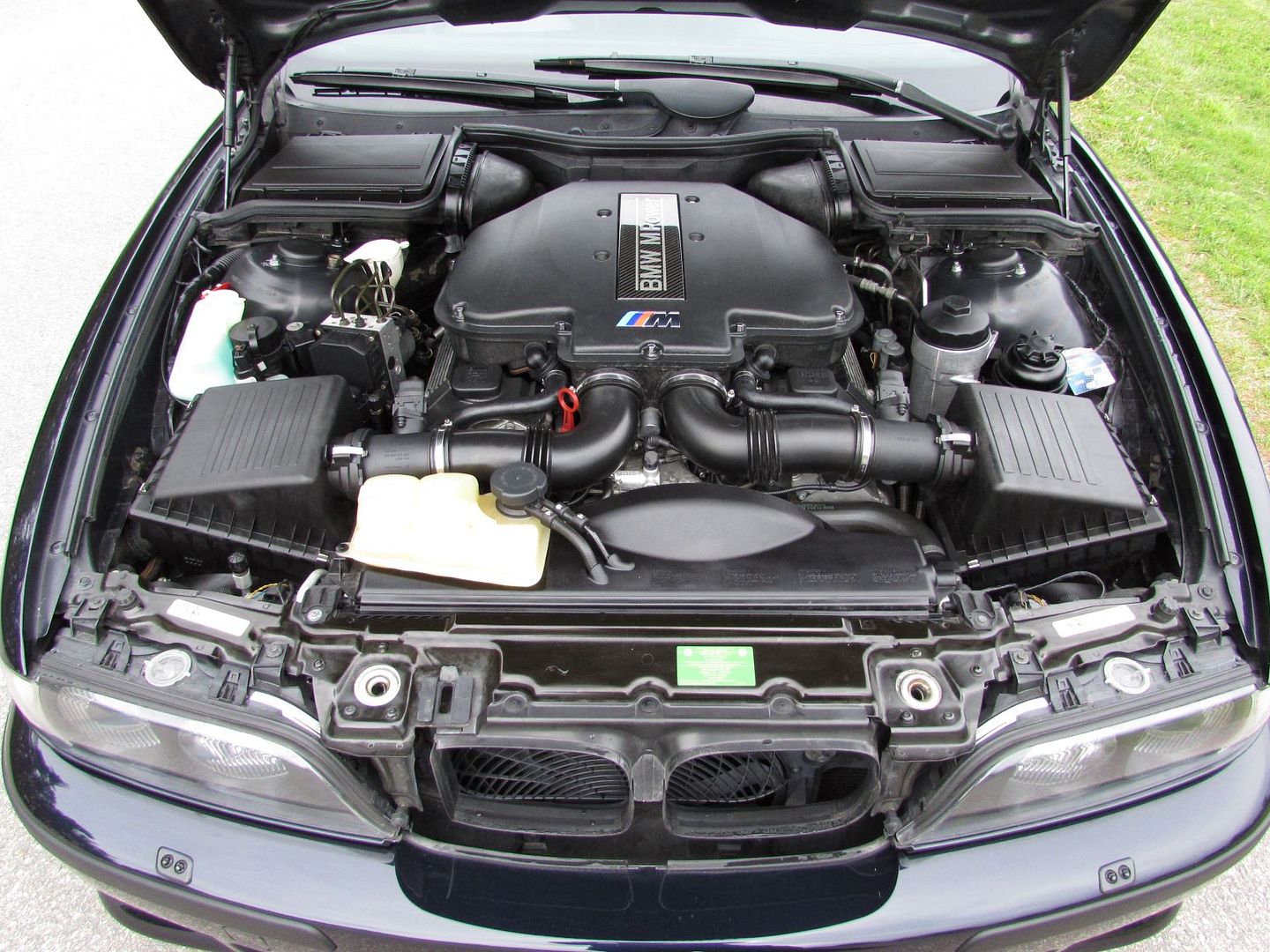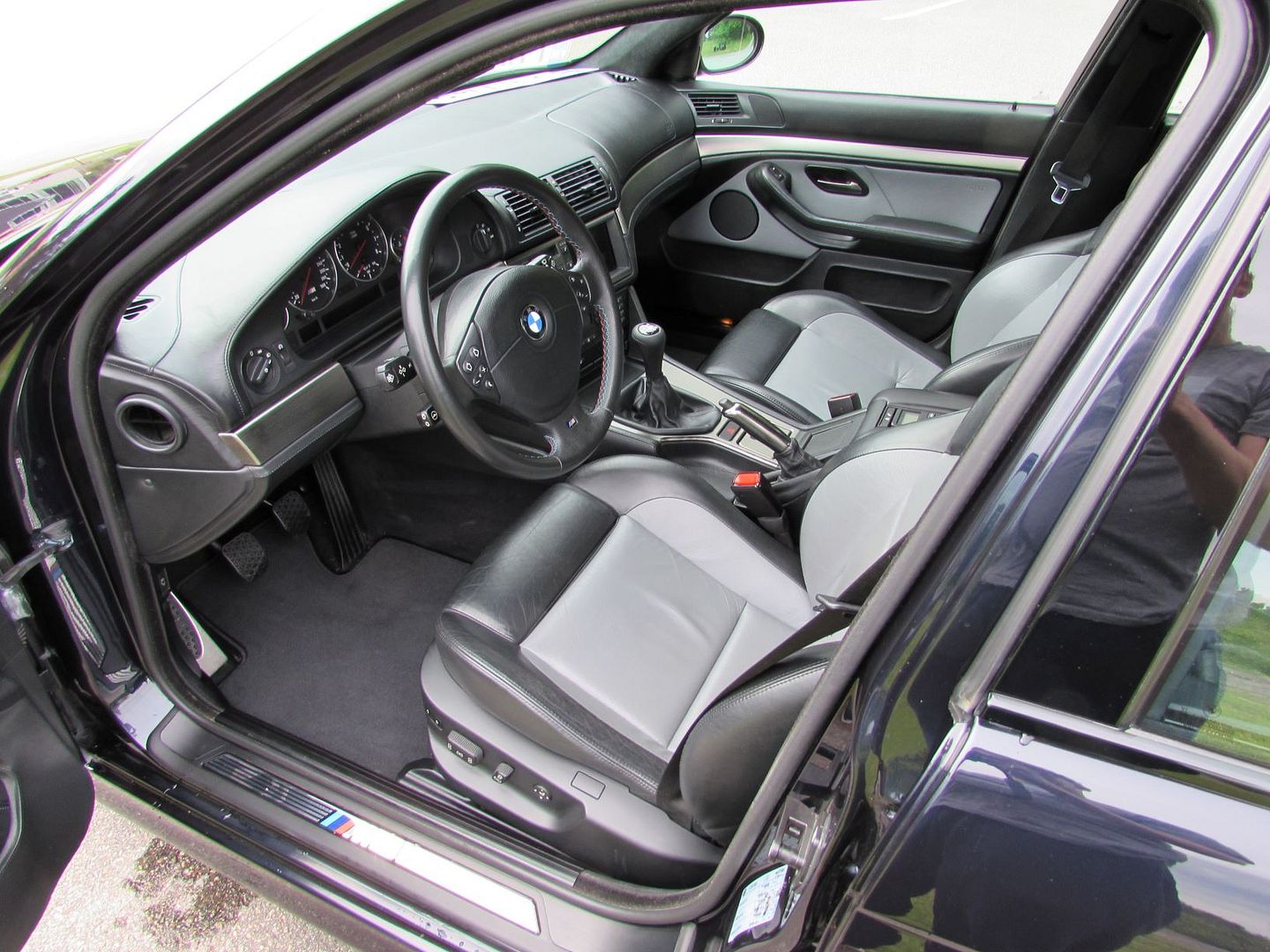 ---
Last edited by Eero H; 2nd June 2019 at

05:21 PM

.
Member, Sport: On DSC: On (>100 posts)
Join Date: Feb 2005
Location: Santa Maria, CA
Posts: 137
Thanks: 5
Thanked 0 Times in 0 Posts
Congratulations on your new car. Hope you enjoy it as much as I have mine.
---
03 Carbon Black/Caramel - Toy
19 Corvette GS - daily driver
86 Goldwing SEi - fun
Addicted Member (>300 posts)
Join Date: Apr 2014
Location: Canada
Posts: 368
Thanks: 8
Thanked 21 Times in 21 Posts
Looks to be in great condition.
Congrats!
M5 Guru (>2000 posts)
Join Date: Oct 2013
Location: Finland
Posts: 2,060
Thanks: 38
Thanked 181 Times in 168 Posts
Member, Sport: On DSC: Off
Join Date: Apr 2016
Location: Frankfurt, Germany
Posts: 209
Thanks: 57
Thanked 44 Times in 40 Posts
Very nice! Leather looks OEM and the car is very clean.

You are doing timing chain and guides preventively or you are having issues?

Sent from my SM-G965F using Tapatalk
M5 Expert (>4000)
Join Date: Sep 2004
Location: Tucson, AZ
Posts: 4,040
Thanks: 733
Thanked 477 Times in 409 Posts
Congratulations! Looks like a great example. The seats look pristine. Good call on the new steering wheel (or resurfacing the old one). That really gives the new car feel.
---
Kevin
2020 M2 Competition, Hockenheim Silver/6MT
2002 M5, Sterling Gray/Caramel
2007 Z4M Coupe Silver Gray/Black
2016 F80 M3, Mineral Grey/Golden Brown/6MT
European Delivery
- gone
M5 Guru (>2000 posts)
Join Date: Oct 2013
Location: Finland
Posts: 2,060
Thanks: 38
Thanked 181 Times in 168 Posts
M5 Guru (>2000 posts)
Join Date: Oct 2013
Location: Finland
Posts: 2,060
Thanks: 38
Thanked 181 Times in 168 Posts
M5 Guru (>2000 posts)
Join Date: Oct 2013
Location: Finland
Posts: 2,060
Thanks: 38
Thanked 181 Times in 168 Posts
M5 Guru (>2000 posts)
Join Date: Oct 2013
Location: Finland
Posts: 2,060
Thanks: 38
Thanked 181 Times in 168 Posts
Currently Active Users Viewing This Thread: 3

(0 members and 3 guests)