M5 Expert (>4000)
Join Date: Aug 2006
Location: Suffolk
Posts: 7,640
Thanks: 1,123
Thanked 712 Times in 578 Posts
Great thread Ray ......I must admit to being amazed at the response , which clearly indicates what a big , happy , M5 loving family we are !
I have therefore decided to reveal a touch more about myself , although I have been discreet enough to hold a little back !
David , 36 years old , likes cuddles and humanity .
Formerly USD $ trader until Nick Leeson put a dampener on things , at which time I resigned and moved into Equities at Bank of America and Deutsche bank amongst others .
Upon the loss of a close friend to cancer , I left investment banking to continue the running of his office cleaning co
www.a2zcleaning.co.uk
and have been the proprietor for 5 years.
There is a time for work and a time for love . That leaves no other time !
I am married to my beautiful wife , Melissa , with 2 children , Dillon aged 4 years and Yasmin 20 months .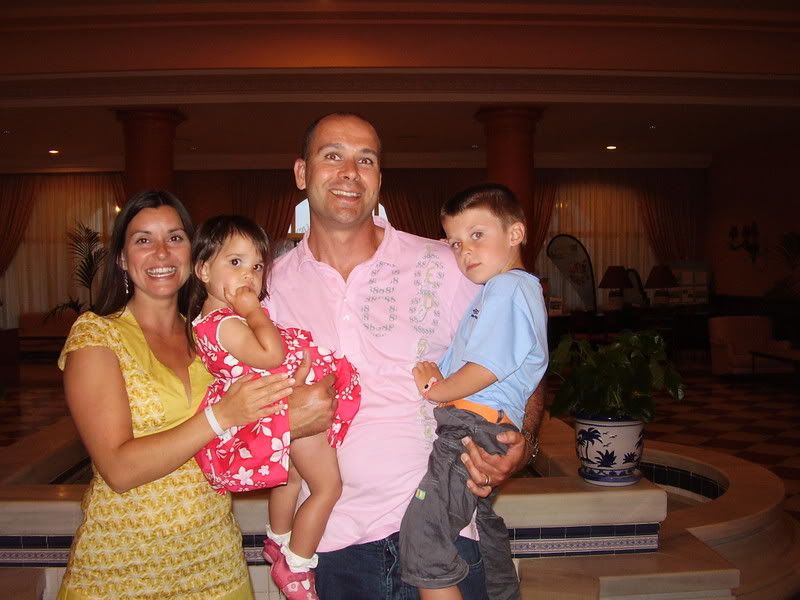 I am very interested in sport , being a keen golfer , angler , motorbike rider and I am also a qualified ABA coach at Sudbury ABC , having boxed for The Fitzroy Lodge and Kingston ABC in my younger years and represented Mugendo ( The Ultimate Way ) Kickboxing Organisation in 5 British Championships nationwide .
My R1 .....
I have been fortunate to appear in BMWCar magazine on two separate occasions in the past year , particularly in relation to the E28 M5s younger sister , the E34 M5 .....having the pleasure of test driving the E61 M5 Touring with 8 other board members at Bruntingthorpe.
Pic of myself ( left ) and member FinalEdition at The Ring last year .
---
Better a day as a tiger than a lifetime as a sheep !
91 Sebring 3.6 | E28 UK RHD M5 | E34 UK RHD 3.8 | E34 M5 Touring | E24 M635CSi UK RHD
www.classicmdautos.co.uk
Addicted Member (>300 posts)
Join Date: Apr 2006
Location: west sussex
Age: 53
Posts: 308
Thanks: 1
Thanked 6 Times in 5 Posts
ooer...about me
---
well,due to popular beleif....I DONT ROB BANKS!(as yet
)
i am 41yrs old...but pretty much a child at heart.
i have three sons...damian 27 / duane 25 / yian 19....and i have 3 grandchildren too!!(dont beleive the maths)
i live and am engaged to sam,whom alot of you guys have met...i think she has an 'old' partner fetish or something!
i have an engineering background from leaving school...starting with basic skills i have worked up to programming cnc milling machines in the aircraft industry.
i got a little bored of pushing the cycle start button 5yrs ago and decided to get into servicing cnc mills and lathes.currently i have been promoted to shopfloor manager and life is looking good.
i am a workaholic...there i said it!.....but i really enjoy my work.being a technically minded person,i just have to see how something works!!
well,thats it...not much really,but i really enjoy the times i can get to meet all the guys at 'the goat'...and always look forward to the next time.
my only real hobby is air rifle shooting...its a nice change from work and i have had some degree of succes..this year i am shooting the a national series and i hope to do well.currently i have 3golds and 2 silvers from this season
pic1=me and my boys
pic2=me and sam
pic3=me posing!
pic4=couldnt resist seeing how it worked!!
ROB
Addicted Member (>300 posts)
Join Date: Aug 2007
Location: Manila
Posts: 343
Thanks: 49
Thanked 30 Times in 23 Posts
My R1 .....
David,
This R1 will kill you! How many hp does this have? 165? Deutsche Sec's is very srong in the equities side. I used to be with SocGen here in their Asian operations. Now a rogue trader hit them with a $7.5bn loss! Ouch!
Paul
M5 Expert (>4000)
Join Date: Aug 2006
Location: Suffolk
Posts: 7,640
Thanks: 1,123
Thanked 712 Times in 578 Posts
Let's hope that I die whilst making love .....but if not , riding the R1 will do !

Deutsche Bank was a great place to work and I was sorry to leave , although family and friends will always take priority over work !

I was a part of the creation of the European Equities division at Bank of America in 2000 and played left midfield for their football team in the Southern Financial Services District league until 2004 .

One of my favourite deals was with SocGen .......100 million 1 year $s ....booooyah ......I did a lap of the open plan office with my arms in the air ......they were the days Paul .......before the limits and huge discounts !

Still ......cleaning toilets can be fun ........
---
Better a day as a tiger than a lifetime as a sheep !
91 Sebring 3.6 | E28 UK RHD M5 | E34 UK RHD 3.8 | E34 M5 Touring | E24 M635CSi UK RHD
www.classicmdautos.co.uk
Member, Sport: Off DSC: On (>50 posts)
Join Date: Dec 2007
Location: Bournemouth, Dorset, UK
Age: 38
Posts: 81
Thanks: 2
Thanked 2 Times in 1 Post
Hello everybody!
My name is Martin and I'm 27 years old.
Originally I came from Poland but for the past 3.5 years I live in Bournemouth UK
I'm single (by law) but living with my girlfriend just like a married couple.
Currently I get stuck in a shitty job (especially compared to all yours) but hopefully I will move on soon! (otherwise bye bye my M5 dreams!)
I'm a petrolhead myself and great BMW lover and had quite few of them over the past few years.
e28 520i
e28 528i
Porsche 924 - too slow!
e30 325i
e32 735i - manual
2x ford bangers - don't ask!
2x e34 525i - and a Mazda 323 in between
Since I can only remember I was always only talking about cars and soon as I started to talk I was shouting from my pram: Look grandma a BMW!
(probably my first spoken word was BMW, but the first written one was A*S!)
Apart from cars I love dogs
(unfortunately my beloved dog passed away a year ago)
Slowly I'm getting myself into photography as well.
I'm technically minded and like to do some tinkering in my car and always try to learn something new. (hopefully I will go somewhere in this direction in the future regarding my work career!)
Time for some pictures:
My beloved Seven and my beloved Girlfriend - she made me to chose!
In Holland on our way to visit the family back home - that e34 was rear ended about six months ago!
My best friend IKA - she loved to wander with me for hours in the forest
And that Ogre is me in my most natural and common mood!
Me an my current "NISSAN"
Me six years ago as a "boy with big boys toy"!
And I though that bigger the car You have the bigger You should be Yourself!
Or maybe I just had to compensate for the weight loose of my car?
Moderator Emeritus
Join Date: Jul 2003
Location: Unit 2A, Halstead, CO92SZ, UK
Age: 52
Posts: 4,273
Thanks: 126
Thanked 206 Times in 137 Posts
Several post moved to OT thread.
Please keep this good thread clean of clutter.

Thankyou
---
Last edited by farrell; 4th February 2008 at

02:34 PM

.
Fellow Member (>400)
Join Date: Jun 2007
Location: Belfast
Age: 36
Posts: 444
Thanks: 7
Thanked 3 Times in 3 Posts
Bio
---
Hi guys, my name is Gary, from Belfast in N. Ireland. I'm 25 years old and I'm a professional golfer. Being somewhat lazy I refuse to practise so I rarely play. Do some teaching/coaching at a really good club in Belfast for the past 3 years. This is where I'm an assistant professional
www.belvoirparkgolfclub.com
I've been going out with my girlfriend Susan for almost 4 years (although she hasn't spoken to me in 13 days). We make quite the funny couple. I'm over a foot taller than her!
First car I bought was a 1989 325i sports and kinda fell in love with the older styled BMW. Nothing beats a bit of character and personality.
My hobbies include playing football, wee bit of golf, an avid manchester united supporter, tennis and played a bit of american football before I started working Sundays
http://www.carrickfergusknights.com/
The team in Charleroi, Belgium for a competition a few years back
Me & Susan Aug 07
---
' 我 感 到 需 要 '

Jet Black 3.6
Member, Sport: On DSC: On (>100 posts)
Join Date: Feb 2008
Location: Cyprus (M5)/Australia (Owner)
Posts: 124
Thanks: 7
Thanked 16 Times in 12 Posts
Newbie here.
---
Hi guys. I'm Stephanos. Currently (impatiently) awaiting to pick up my 91 E34 M5. The car is one of only 2 M5s in Cyprus where i'm from (currently live in Newcastle upon Tyne), finished in Calypso Red with black leather/M cloth interior. More details and pictures when I get it in a couple of weeks.
My UK daily transportation is an Audi A4 2.0 Tdi and there is also an 89 E34 520i (bought new) with 70k on the clock which was the first car I learned to drive in!

I'm an A&E physician by day and like to fiddle with audio equipment when at home.
---
Last edited by stedes; 12th February 2008 at

08:52 PM

.
Addicted Member (>300 posts)
Join Date: Aug 2007
Location: Huddersfield
Posts: 306
Thanks: 75
Thanked 42 Times in 27 Posts
Hi there all what a great thread

I'm Andy, 33 y/o, live in huddersfield, i'm a asbestos surveyor, have a great interest in cars, espescially BMW's, I havn't had much time for anything interesting over the last 3 years as ive been doing a wreck of a house up, (and a wreck of a car too, but thats now turned to a stunner).

I have a huge interest in collecting high quality audio equipment and also collect swiss watches.

I better describe my brother as well whose been posting on this message board for me, his name is James, 30 y/o, hes a computer aided electrical engineer, he too has a huge interest in cars, computers, home cinema and servicing old military grade cathode ray tube projectors.

Ive attached a picture below, im on the left, my bro is on the right.

Best regards

Andy
Member, Sport: On DSC: Off
Join Date: Oct 2005
Location: Melbourne Australia
Posts: 292
Thanks: 14
Thanked 5 Times in 5 Posts
Hi,
Must be time for another aussie. I'm Garry 39 yrs old, 6'8" (203cm) happily married with 2 beautiful boys 7 & (nearly) 4. We live just out of suburban Melbourne.
Sold car parts pretty much all my life and currently doing some contract consulting work for the Australian Cibie agent after selling my shareholding in Australia's largest radiator company 18 months ago.
I am a car nut and my love affair with BM's started with the E24, and they remain my 1st love. Hasn't stopped me owning 2 ///M sport E34's including my M5. A few pics...
The primary loves of my life
Running a close 2nd...
The boss and I enjoying Fiji
My original E34 540LE - God I still miss that car!!
---
Garry
1985 E24 M635CSi Arctic Blue/Pacific Blue Leather
1995 E34 525iT Oxford Green/Silver Leather
1990 E34 M5 3.6 Sterling Silver/Silver Leather
(she broke my heart and then she left me...)
Australian M6/M635 Group
http://autos.groups.yahoo.com/group/...guid=204255579
Currently Active Users Viewing This Thread: 1

(0 members and 1 guests)