Discussion Starter
•
#1
•
I need some help locating, or otherwise getting in touch with this guy
http://www.m5board.com/vbulletin/members/60045-koki.html
I sent him $500 to refurb some EDC back in 2013, and he's gone dark for the last four months, and I am just reaching out. He had two sets of EDC to refurb, and I'd like someone to send Moose and Rocko over to his house to help the judge find his check book :cool2:. I was planning on refurbing one pair of front struts which at this point I would consider to be my property if anyone could pick them up and get them to
Regeneration of shock-absorbers
for me.
Many thanks. Geoff
I have been away from the board for a long while. Have 4 period houses I am restoring and no time for board messaging these days. Found a great mechanic to restore my trucks and he is going to start with the 57 work truck. Install new IFS with disc brakes, get the shifter from the floor up onto the column with a hydramatic shift linkage I have from a parts truck...change 8 lug to 5 lug (and all that comes with that front and rear) with the IFS bolt on, so the wheels and tires can go on the beast (a 57 GMC 1 ton panel van with a 9 foot box - my new tail gate rig) and then he's going to restore a 56 GMC deluxe I have, long bed, big window, hydramatic with pontiac 347 for me that I will sell. The 73 IH 1210 3/4t 4x4 work truck with utility boxes is pending sale after installing period correct AC. After that he's going to spruce up a 58 ford utility work truck for me. Whittling down the collection to just the 57 chevy and the beast...all others to be fixed and sold.
Still have no one to put back the touring trailer for me, and I have a 525ix touring parts car and the trailer now out in a field on the ranch and they are both full to the brim of boxes of parts...so that is a problem....need both to go to a project oriented guy to put all the ix's goodies in the trailer to send the trailer and the Elekta off to the painter (which I have found now for full concourse respray of both.) Driven the Elekta about 4 times in the last 4 months. Could not get an OEM battery from BMW which was disappointing (NLA) so I have the right size and vented Interstate in there now, and the car is fantastic...but for the crappy paint and roof rails. Whoever fixes up the trailer can have the ix parts car. It does have the unobtanium back kids seat with the two moving benches for the french fries.
To ease my itch for different cars, I snagged a sweet deal....an $18k car for $11,200 bc he didn't have it on reserve and I guess no one was paying attention...and he was in Texas, so for once I flew in southwest and drove it home.
Black Pearl - 88 Mercedes Slideshow by ggil-tx | Photobucket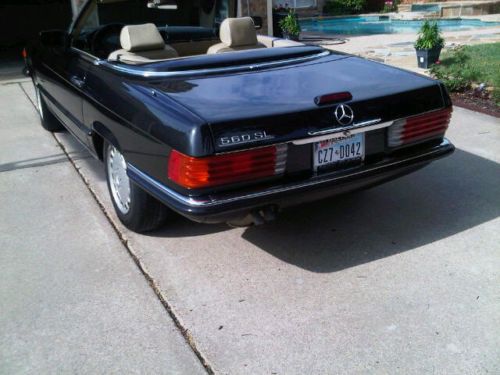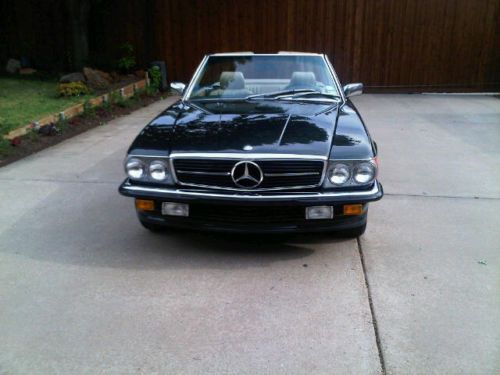 no shortage of love from the wiff...we are celebrating our 20th basically for the rest of the year now :happybirt
However, I never forget who owes me $$$, so any help in finding Koki, or getting me his home address and contact info. That'd be great.
Cheers and have a great summer.