Hi all,
Not long ago I had my bearings replaced and have been enjoying the feeling of safety it provided. Because I now have that warm and fuzzy feeling that my engine won't blow up, I really want to make the car that much more enjoyable to drive, so I need some assistance in where to begin. What mods would you recommend if I already have the following:
- H&R lowering springs
- CIC retrofit
- BPM tune
- CF Front splitter
- CF spoiler
- Gloss black kidney grills (I may replace these with CF ones).
- Matte white wrap
- All upgraded LED's
- Custom Orion V4 headlights
- E-race with x-pipe and no secondary cat or resonator
- Stoptech BBK (front only)
- RD Sport Sway bars
For reasons I haven't entirely figured out yet, the beast seems to truly hate the roads in SoCal, especially lately where she tends to ****her/sway in the ruts and imperfections in the roads. It seems to have gotten worse over the last few weeks and I would really like to minimize it if possible.
I have stock wheels with, IIRC, 12 and 15mm spacers in front and back respectively, and H&R lowering springs. I don't race or track the car so I couldn't quite justify spending the extra money on a coilover setup, plus I like the adjustable suspension as the GF isn't a huge fan of a very stiff ride.
Would the Dinan mono-ball setup make any noticeable difference to the way she handles?
I have also considered replacing the steering wheel for one of these:
https://www.bimmian.com/AutoCarbon-Carbon-Fiber-Alcantara-Steering-Wheel-for-BMW-E63-or-E64-6-Series
I bought a sportier steering wheel for my last car and it honestly was a very pleasant upgrade considering how much time is spent holding/looking at it.
I am also considering having the car wrapped again. I've been considering a frozen grey or potentially white again. I love the matte white wrap I have now and receive plenty of compliments but it truly is hard to keep clean and some marks never come out - (read: pieces of rubber kicked up at the car, or dirt which becomes embedded in the vinyl on the lower half of the rear bumper - probably somewhat related to the heat given off by the exhaust).
I also really need some upgraded rims, but am struggling to decide whether I want to stick with 19's and have a little more rubber, or upgrade to 20's and have a potentially "nicer" look, but have to deal with a slightly harsher ride...This may be one of the last mods unless I can find a really nice set of rims for a decent price
This is how she looks now: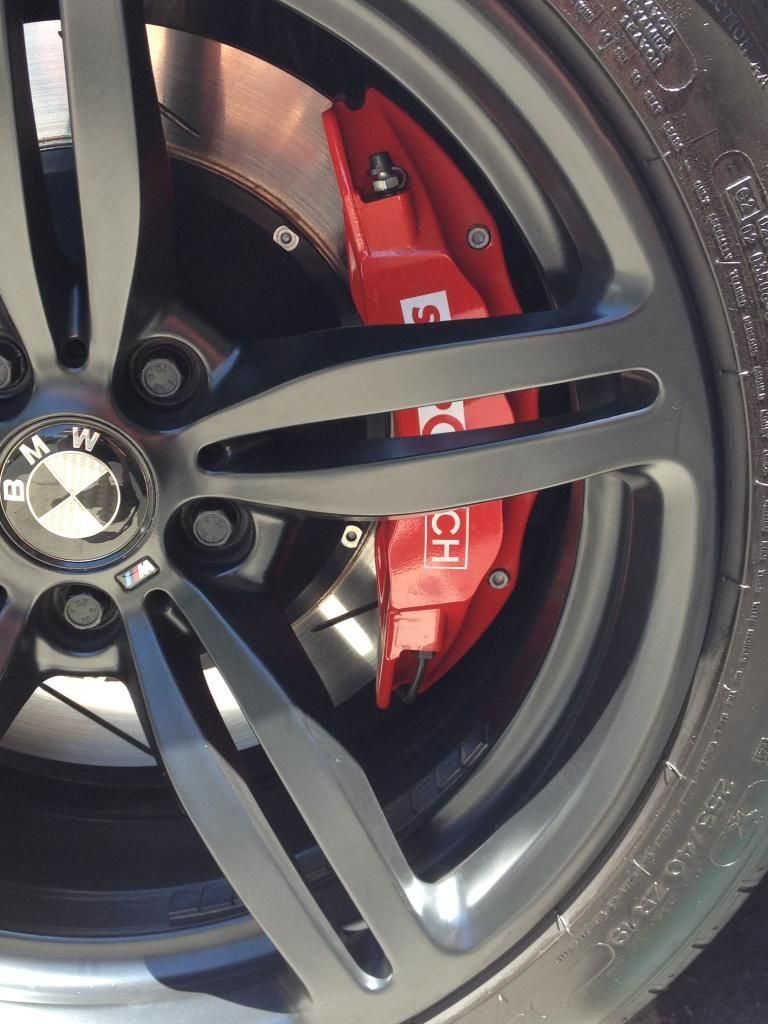 An old pic - the front end now shows a fair amount of small rock chips/nicks in the vinyl.
What would you do? All recommendations are welcome.
Thank you,
~Pat