Discussion Starter
·
#1
·
Design and development is now completed on the UUC/Corsa RSC39M5 exhaust system.
This exhaust is based on Corsa's Reflective Sound-Cancellation™ (RSC™) technology - a non-electrical noise control system without the complication of incorporating the use of electronics or speakers. Essentially, engine sound (pressure) waves are reflected in passages inside the muffler to cancel out unwanted sound waves. The result is a "tuned" muffler that "cleans up" the noise without eliminating the pure sound of power associated with a high-performance vehicle. Using this Corsa technology, the stainless steel Corsa Performance line of mufflers are tuned to eliminate passenger cabin resonance and produce just the "right" sound.
The result is quiet cruising with an awe-inspiring roar at full throttle. With our BMW systems, it has been described as "Nurburgring meets Talladega".
Click here for more technical details on RSC™.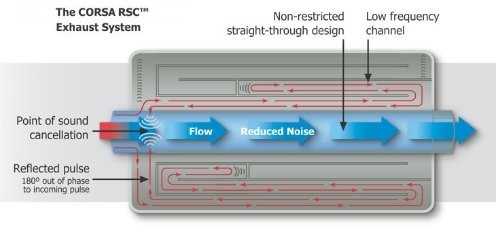 The Corsa Performance muffler design does not use conventional packing materials, and provides a totally un-restrictive exhaust flow for maximum power output. The drone-free quiet-cruising nature of the UUC/Corsa RSC-based exhaust systems was reviewed in the September 2005 issue of
European Car
magazine in the "Sounds of Silence" article.
Construction is 100% T-304 stainless steel with mandrel-bent tubing and features polished oval "Euro" tips.
Dedication to quality manufacturing techniques and materials has allowed us to offer a
lifetime warranty
on these systems built in Corsa's Berea, Ohio facility.
At this time, we're looking for a few "field testers" who will be asked to review packaging, instructions, included hardware, and ease of installation. The systems they receive will be full "production" units, packaged and warranteed exactly as regular production units.

Testers will be offered significantly discounted pricing and a full money-back satisfaction guarantee through the test period.

If you are interested, please call me directly (908-874-9092) for more details.
Sound clips will be available soon.
Pics: