Discussion Starter
·
#1
·
Easy driving on Sunday, nothing out of the ordinary or in M mode. Transmission fault comes up then goes away in about 30sec. Two minutes later, it comes on again but stays on for about 20min. In this time, i was doing nonstop driving. Finally turned the car off then 2hrs later turned it back on and was clear of any faults and hasn't come on since. Immediately following, Monday morning i take my car to my service dealer and they say that since the transmission fault indicator is not active that they could not check the system or do anything about it. They then advised me that the next time it comes on, to drive directly to them and have it checked out when fault is actively thrown.
This just sounds absurd to me. Is this true? Is it really not possible for them to check the system if the code thrown isn't currently present?
Here is a picture of what came up, im sure you've all seen this before...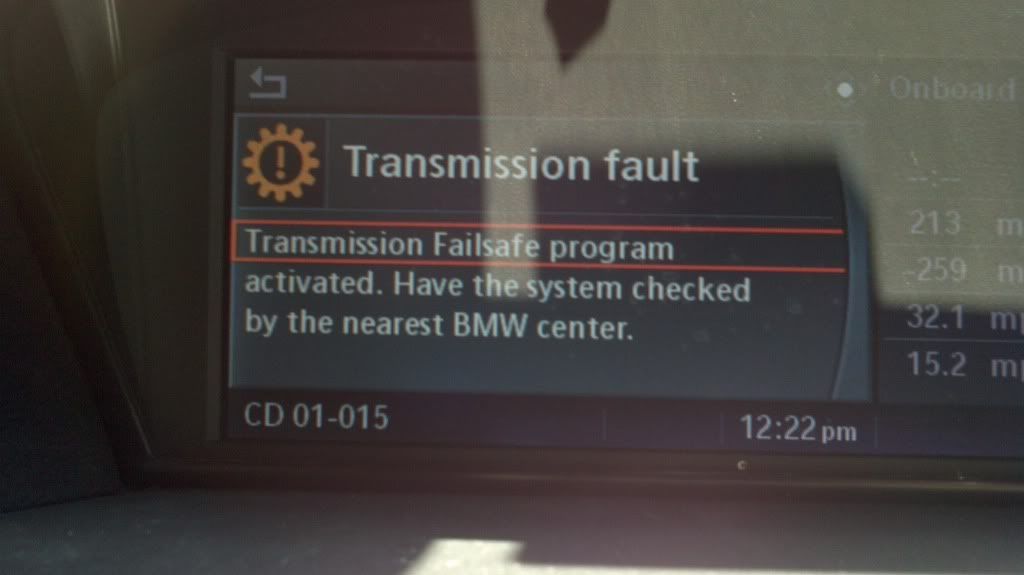 Any information would be greatly appreciated!