Discussion Starter
•
#1
•
I'm a sucker for free shipping.
Indoor Inflatable Car Capsule - Car Covers - Car Maintenance - Griot's Garage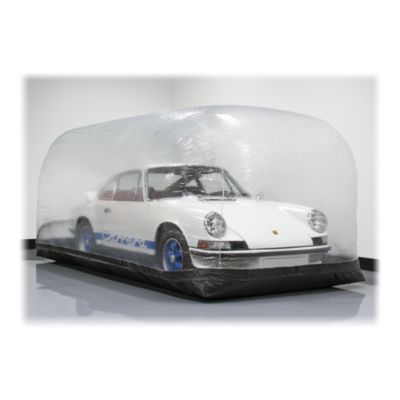 Retain the value of your collector-quality car with this easy, innovative storage solution. The indoor capsule's 10-mil, double-polished, radio-frequency-welded clear PVC prevents dust from settling on the car while protecting it from accidental bumps caused by falling bikes, brooms, rakes, etc. A filtered 150-CFM constant-on fan circulates air three to four times per hour, keeping the temperature and humidity consistent while eliminating condensation. Additional features include a heavy-duty nylon zipper that keeps rodents out and a tough base mat made from 18-mil Herculite® fabric that's impervious to oil, gas, and antifreeze, while also resistant to mildew and abrasions. Indoor capsules can be ordered in five lengths from 14 feet to 22 feet. Width for most all sizes is 78" except the 22-foot option which is 90" wide. Regular height is 68" or choose the tall option at 80" (the 22-foot option is only available in the tall, 80" height).