Discussion Starter
·
#1
·
Has anyone else done this? After selling my aftermarket mufflers I got bored with the stock mufflers. I looked for cheaper than $1000 options and didn't find any. I got to thinking of gutting 2 of the 4 mufflers on the car. I searched and didn't find any info on what the insides of the stock exhaust looks like. I said WTH, I'll just find out for myself. This is what I found: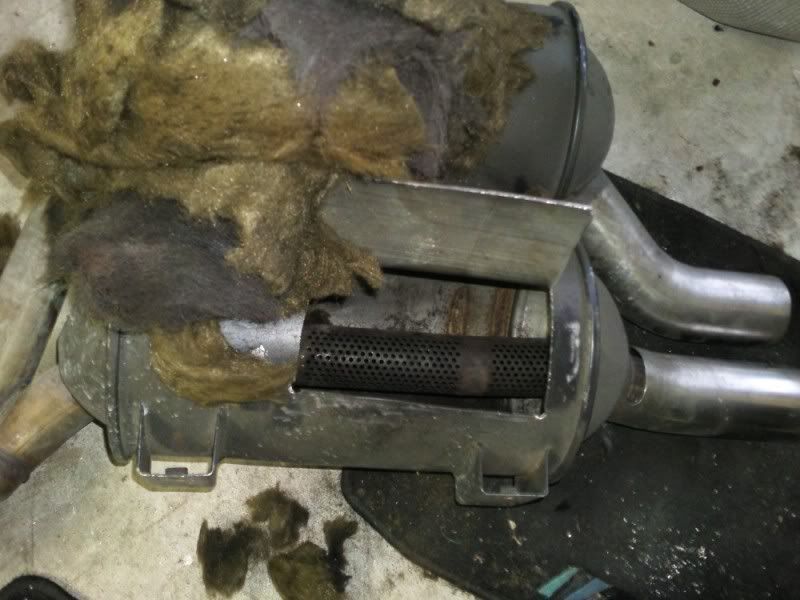 I took out the packing and welded it back up. It was still pretty quiet. I couldn't even tell that I did anything. Googled some stuff and found the
vette guys gutting there mufflers
of packing and welding up the perforated pipe. So once again I cut open my cans; this time closing up the pipes. At idle and regular driving the car doesn't sound much louder, but when you go WOT or it's getting revved the sound is pretty amazing. For a "free" mod, I can't complain. It's basically like doing half a muffler delete mod but retaining the stock muffler look. I think keeping 2 of the 4 mufflers stock helped it not drone like my eisenmann race use to at highway cruising speeds.
I didn't weld my pipes up like they did in the link. I read some of the zo6 guys using hose clamps with success, so I went ahead and did it that way. In case I want it quiet again one day I wont have to do much but cut it open and take the clamps off.