Discussion Starter
•
#1
•
Pretty new here and actually thanks to m5board pulled the trigger on a salvaged 2003 BMW M5. Why am I saying thanks to m5board? Well, this car was recently for sale on here and based off pictures and prior history seemed like the owner took care of it. That made me feel more confident the car was at least in good hands prior to the damage it faced only 1k miles down the road, however once I was the highest bidder it was now time to ship the car and play the waiting game. At first glance I kinda chuckled as I acknowledged with my own pair of eyes that this is not a fender bender and smiled wide seeing the Dinan exhaust was still installed on the car. I then removed the busted front end apart to further see the extent of the damage and realized motor is a ok as I removed the drive belt and she fired right up! Now its time to bring her back to life and back on the roads! The goal is to make her look just as good as the pictures seen on here when it was for sale and possibly maybe even better. I will try my best to update you guys with pictures here and videos on my YouTube channel!
Original link from Seller before crash here on m5board: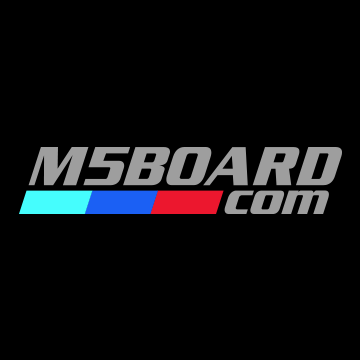 Car has always been garaged and has a clean accident history. New Michelin PS4S tires and maintenance records for the past 10 years. VIN: WBSDE93413CF92982 -Dinan mufflers -Short shifter -Black interior trim -Black kidney grills (original included) -OEM Euro Hella headlights I also have a...
www.m5board.com
First YouTube video (4wheelfunbros):