My "newest" car isn't even registered yet but I couldn't wait to share. I'm new here (hi!) but I've been active on other model-specific boards for some time. As a matter of fact here are some highlights from the past fleet. Was a lot of fun digging these up… some were taken with – gasp! – film cameras…
1993 500E – owned it from 2006 until it sold right after a
BaT feature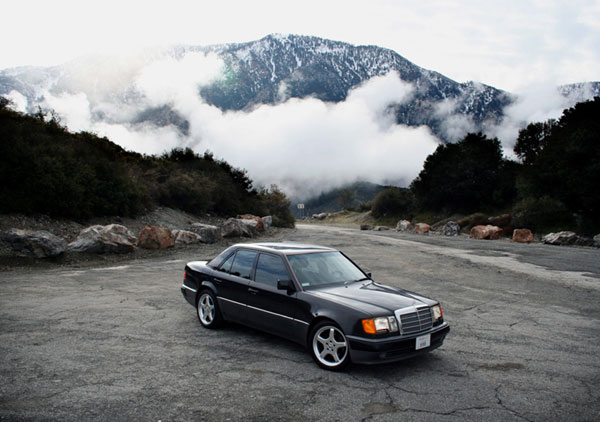 1991 318is – best car I've ever owned. Til a college kid caused its early demise last year :reallypissed:
2003 540i/6 M-Sport – "gateway drug" (you'll understand)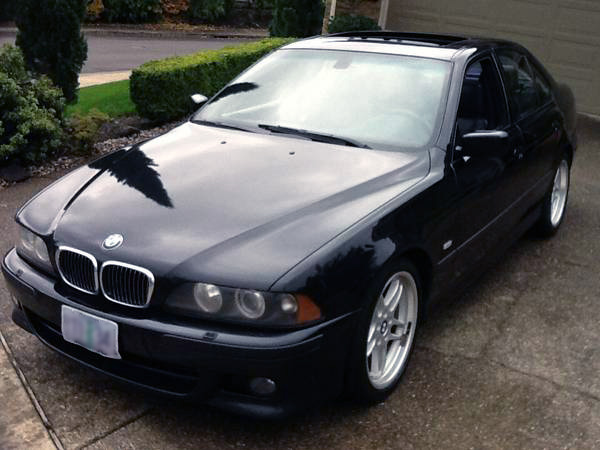 I've had the pleasure of meeting a couple m5board members as I've searched for the right car over the last 6 months or so. Saw a couple really nice ones, in the end I'm glad I held out for an Alpine White car even though I thought it could take much longer to find. Here she is:
Apologies for the phone pic. The car is currently awaiting me in SoCal. It was posted on Craigslist in Arizona a couple days before Christmas. I made a deal with the seller within 24 hours, flew down a couple days later for the PPI and pickup, then drove the car to a buddy's shop in OC and flew home. The car is getting an alignment and tires balanced (had some shimmy at speed) so that it'll be in top shape for the 1,000 mile trek home to Portland.
I am fortunate to have a wife who encouraged me to get the car even though I don't need it. We both work from home, which will allow me to keep the miles on the M5 low(ish), although it already has 117k on the clock. The M5 is a bucket list car for me, but I also tend to keep cars I like for a long time. Much like my *snif* E30, I'm going to take my time and do most of the work on the car myself. Already on the to do list:
Swap out the chromies for original shadow chrome wheels. Already got a line on them, just need to pick em up.
Baseline detail – the car was sitting for some time and is dusty. I also want to get a better feel for where all the issues are.
Strip the tint. Its purple and unneeded in the great rainy PNW.
Fix misc trim items. Like rub strips, shift knob & boot, a couple broken climate control buttons, console storage bin, etc.
Valve cover gaskets are seeping. But not as bad as the ones on my 540 so I've got a little time to let the weather warm up.
Will probably replace the windshield as there are a couple large chips.
The front shocks are seeping & thrust arms are due to be done so a suspension overhaul will probably be the big summer project.
The jury is out on the Imola interior. I might swap it for all black or do something custom (would kill for an M-texture set). Will see how it cleans up & decide. If I'm honest when I saw it I didn't hate it as much as I thought I would!
The overall plan is to get the M5 presentable for car week in Monterey next August, as I'll be driving down with some friends for the Legends show.
Obviously some better pics are in order after the detail! Wish I could do that today but it'll have to wait til I pick the car up mid January. Will share them as soon as I can, otherwise just happy to join your ranks after lurking for a while!
SLE