Long story short, I need the space in my garage for another GT3 race car so I have to sell this car. You can refer to this link for the detailed build story: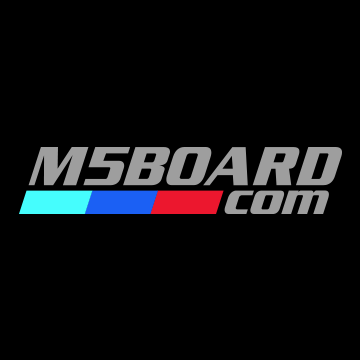 Long story short, I just bought a 2009 E63 M6 and really happy with the purchase. After driving the car for a couple of days I am a kind of feel it is a bit too heavy and the car is not that engaging into the corner. I am planning to spend a bit to make it a weekend track and street fun car. The...
www.m5board.com
Some key modifications to the car:
BMW F8X carbon ceramic brake kit ($11000)
BBS 19" FI-R satin wheel set with CUP2 tires ($10000). This set has about 500 miles on it, within this 500 miles, 100 miles were on track.
Recaro carbon fibre pole position seats ($4500)
MCS 2 way adjustable damper with camber plate ($3000)
Carbon fibre hood, trunk lid, steering wheel and other carbon trims ($3000)
Voltphreaks lithium battery ($1000)
Complete stripped down to remove sound deadening, air bags, stereos and back seat. Weld in half cage ($9000)
Meisterschaft stainless steel remote valve control exhaust (from previous owner)
The current dry weight is 3470 lbs, about 34000 miles on the ODO. This car is hell fast...My casual lap time in this car at Portland International Raceway on Cup2 tire is 1:26. I only took it on track once, current setup is not very aggressive since it was originally setup for street drive. I think some serious track alignment, it will make its way to 1:24 without any problem. Some data for reference: Porsche 991 generation 911 GT3RS with CUP2 tire lap time is 1:21. My McLaren 570S SRO GT4 race car's qualifying time is 1:18 on full slick tires.
Something to mention, I think the car is still have OE rod bearing and no revision on SMG as well, I got the car at 30000 miles was planning to do the rod bearing and DCT conversion but never had the time. I would suggest to do rod bearing after you got it.

Also to mention the iDrive system control has been disconnected but the screen is still there, you can either delete the screen completely or reconnect the iDrive control if you still want to use it. You will need to pull the dash out to reconnect, that's quite a lot of work. It also have the following warnings lights which I am too lazy to code out: damper, seatbelt, airbag, tire pressure, adaptive headlight. No check engine light for sure.
Price is $34000 with BBS FI-R wheel set. Pick up welcomed, I am in Portland Oregon. Will keep this post open for 3 month, if no sell I will part the car out.