Discussion Starter
•
#1
•
Hello everyone. My name is Mert. I'm a fellow board member (recently posted pictures of my car), enthusiast, and also a BMW Master technician. Thought I would share some pictures I took at the dealer concerning the SECONDARY AIR SYSTEM CARBON BUILD UP. This is not a DIY thread, but more of an understanding of the procedure. I cannot give out any information about this vehicle but to let you know this is a E39 M5.
carbon build up does not affect just the secondary air system but also the combustion chamber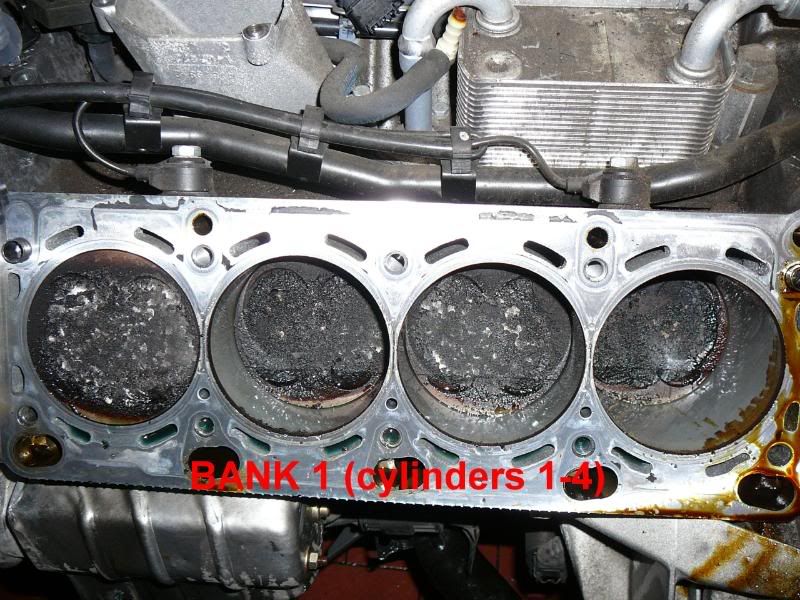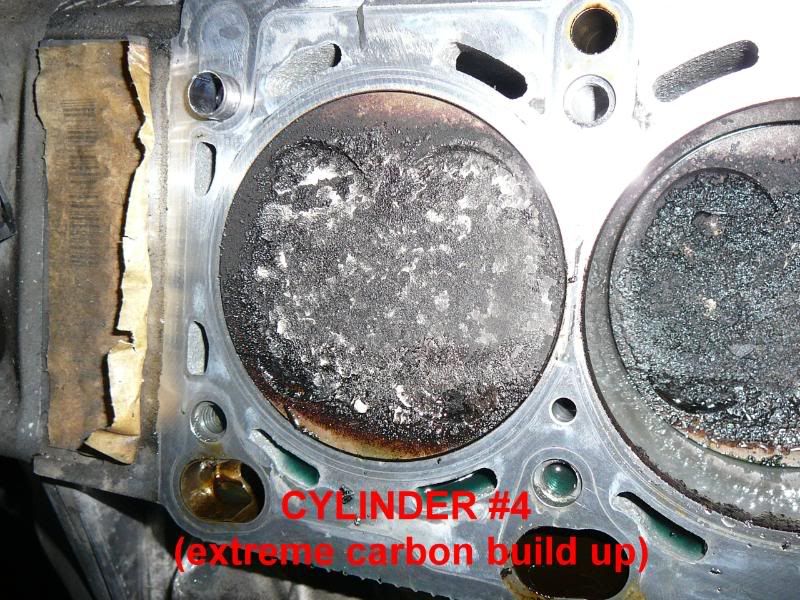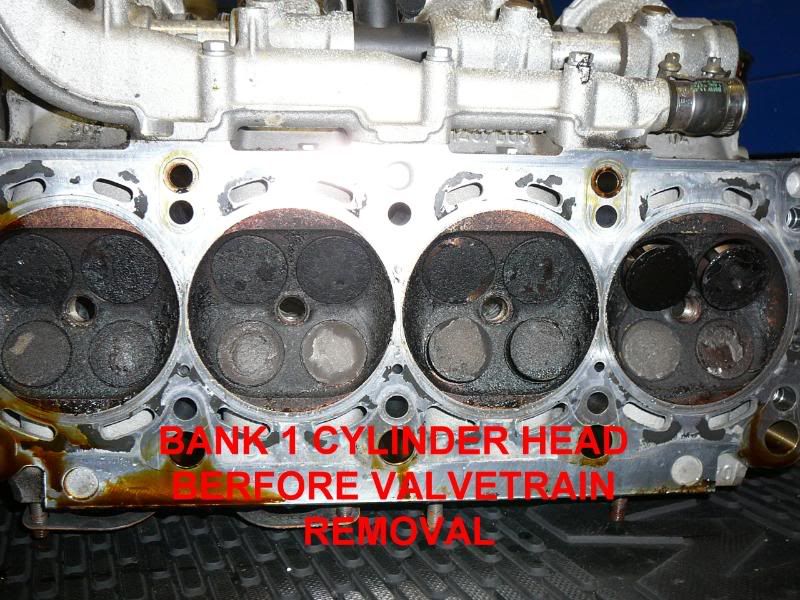 exhaust valvetrain
secondary air entry port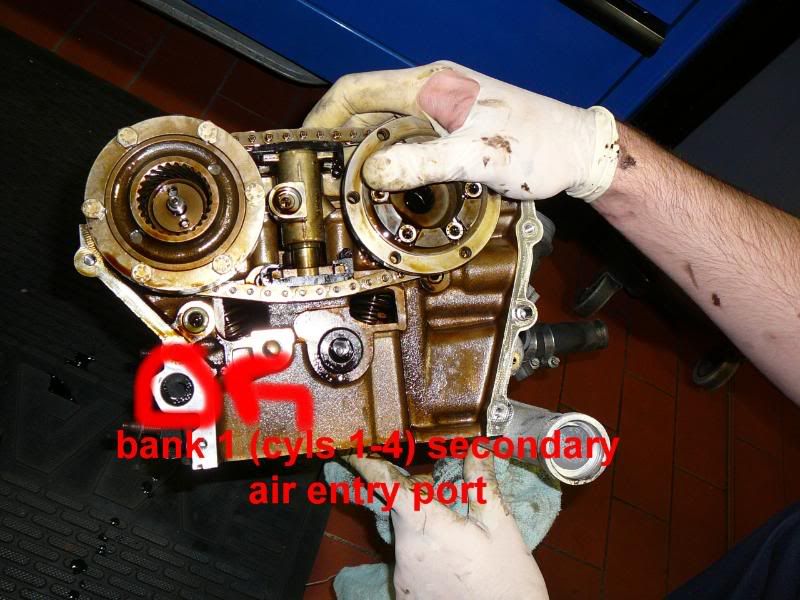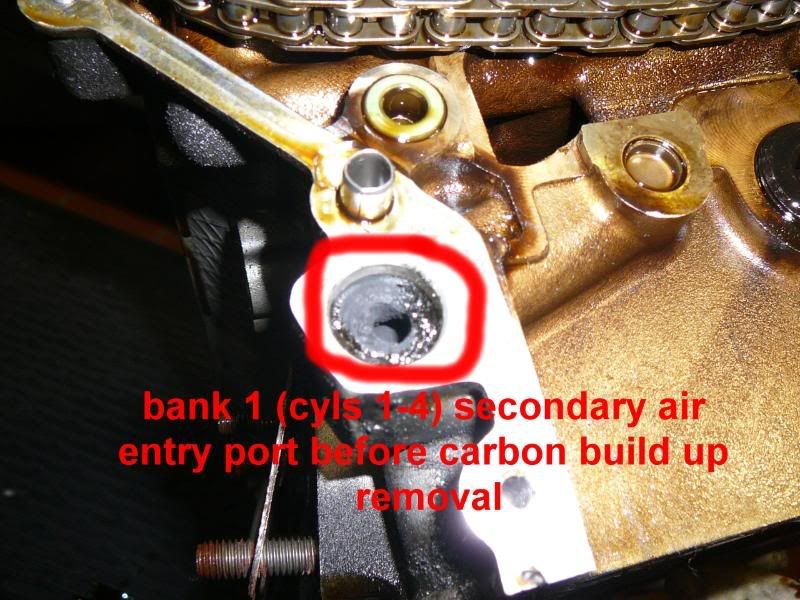 rear of the cylinder head with the secondary air port freeze plug drilled out and ready for removal. there are three freeze plugs for the secondary air passages that need to be removed and ports cleaned out
rear freeze plug (#1) removed. pictures show cylinder head upside down on cylinder head stand to perform procedure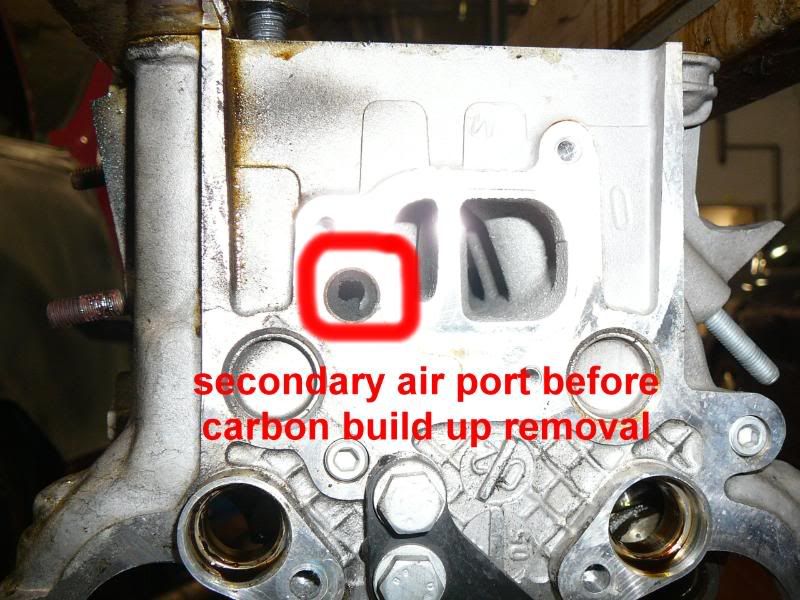 special cleaning tool (looks like a rifle barrel cleanng rod). Tool is used with a drill and passed through the secondary air main port.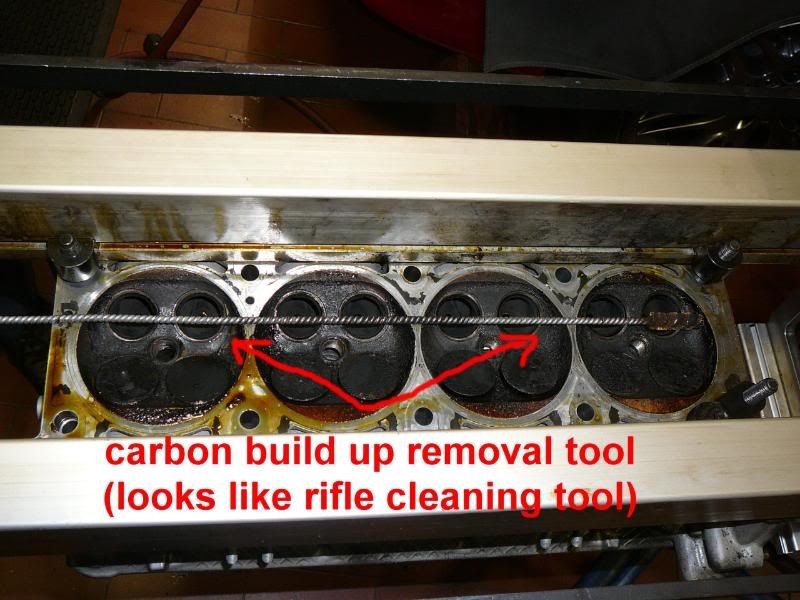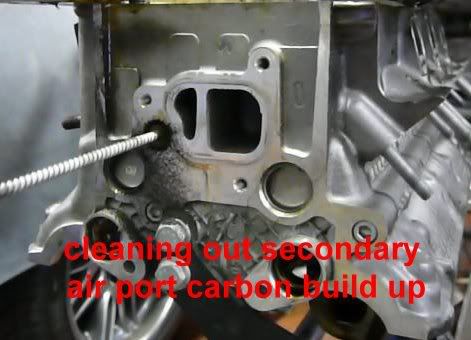 halfway through the secondary air main port, we hit solid carbon. Let me be the one to tell you, it's like hitting solid metal. Took some time to get though it but we did
after cleaning out main port
this is the front of the cylinder head showing the entry of the main port and also the front main port freeze plug (#2). When looking at the front of the cylinder head, the secondary air pump pumps air into the main port entry of the head then immediately makes a 90 degree turn through a short passage way in the front of the head then makes another 90 degree turn and through to the back of the cylinder head into smaller individual ports to each exhaust valve port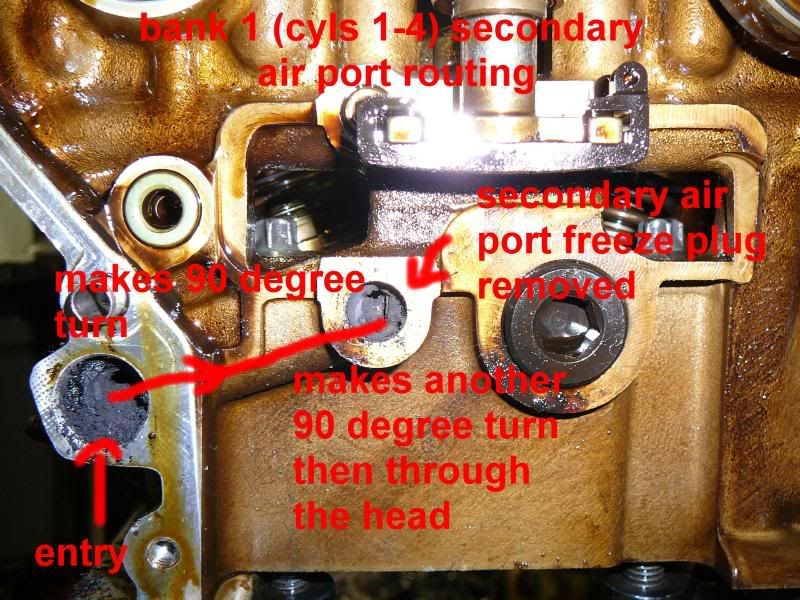 this is the freeze plug (#3) that goes from the entry port through the short passage port to the main port
side view of head showing route of air passage
the smaller individual secondary air ports to each exahaust valve port. the right port in the picture looks to be unclogged, but is clogged about halfway through
removal of carbon with reaming tool and then bristle tool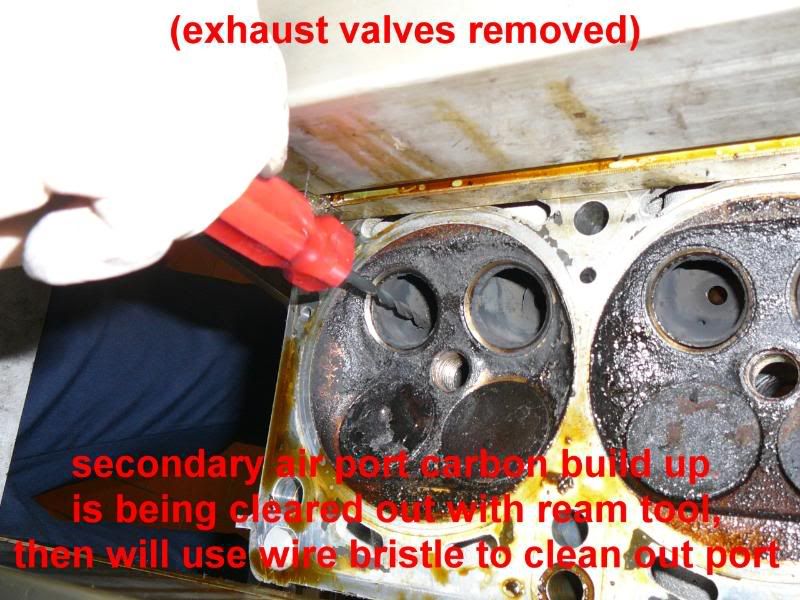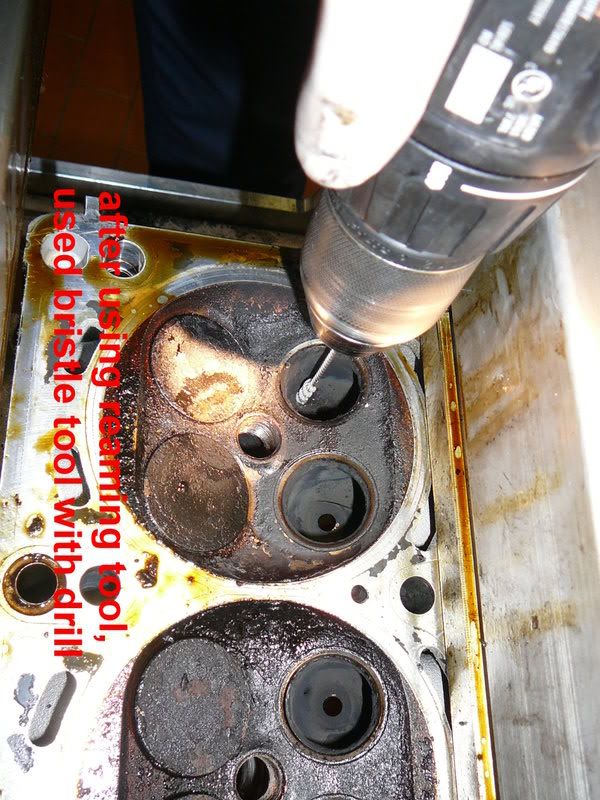 left port after procedure. you can see the difference in diameter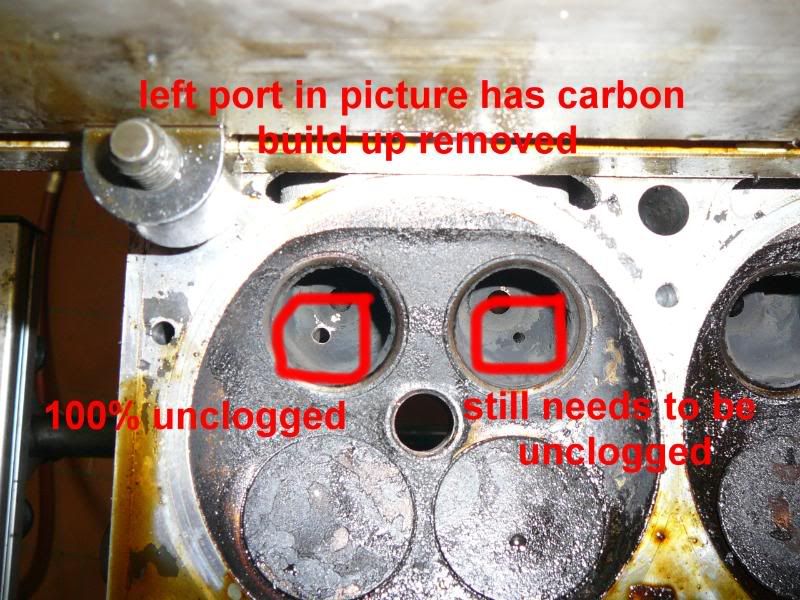 both ports after procedure
all exhaust valve air ports cleaned out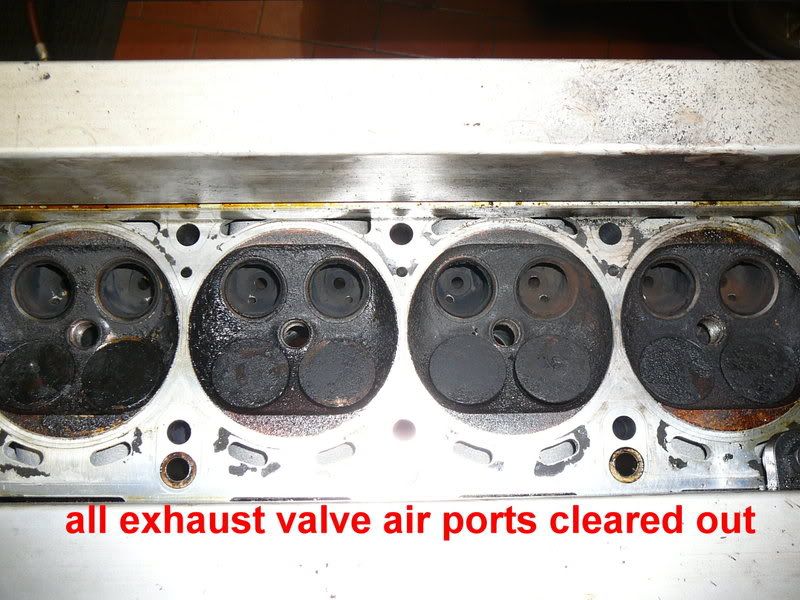 both cylinder heads are being sent out for further cleaning and inspection. this would be the perfect time to get any cylinder head performance work done.
Hope this helps out.
Mert