Hi guys, I hope I have posted this in the right section.
I have a dec '99 M5, with BMW business tape and hi obc, 6 cd changer and upgraded HI-fi (NO dsp)
I have plumbed in a sat nav loom from a '98 523i se with Mk2 nav, TV and radio module (the car came with a phone but I have not purchased this).
I currently have the Bordmonitor working fully, radio, cd changer control, TV and NAV (not tested tape). The issue is no sound apart from a very weak radio signal (i have to manually tune this and it is poor - all four speakers work). No sound whatsoever on the CD/Nav/TV.
After the first install the Nav CD drive was dead. I found this plug;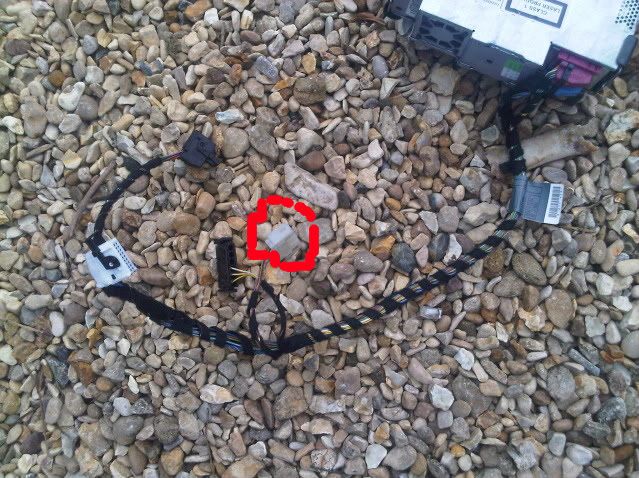 The white one (circled) between the nav plugs and the TV/Trimble plugs. I plugged this into this;
This plug was on the loom supplied and the three wires ran into the main loomup the RHS of the car. After plugging the nav into this is sprang into life but will not switch off with the ignition. Although this has powered the nav, I am having second thoughts about whether this is correct.
So I currently have no sound or amplifed radio signal and my nav won't switch off with the ignition.
HELP!!!