today i spent some considerable time after work swapping my maf sensors for the new ones and making a 100% sealed ram induction type thingy.
i figured i better make it better rather then just repair it.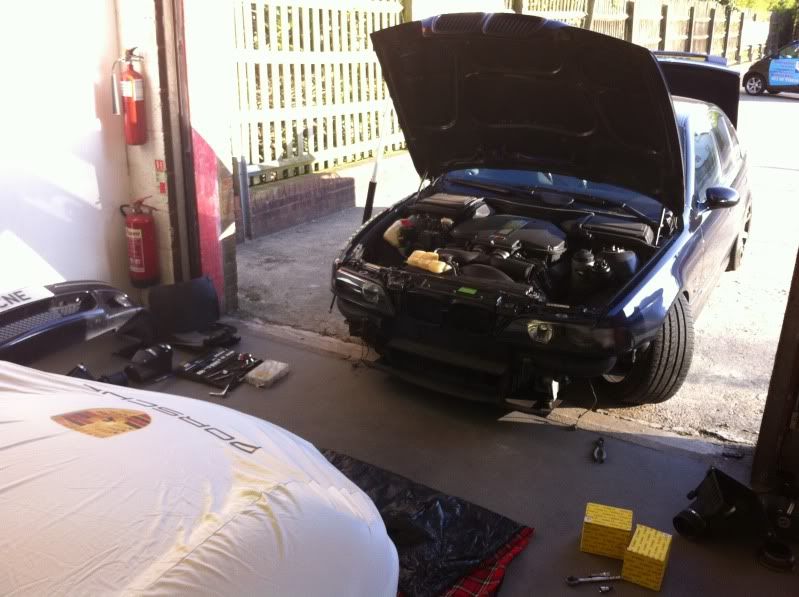 the intakes are like 3" all the way from the grille all the way under the lights then step up to the standard 4" (?) into the airboxes with the afe intakes ontop... serious volume of air
hopefully that addresses the weak point of the afe intakes!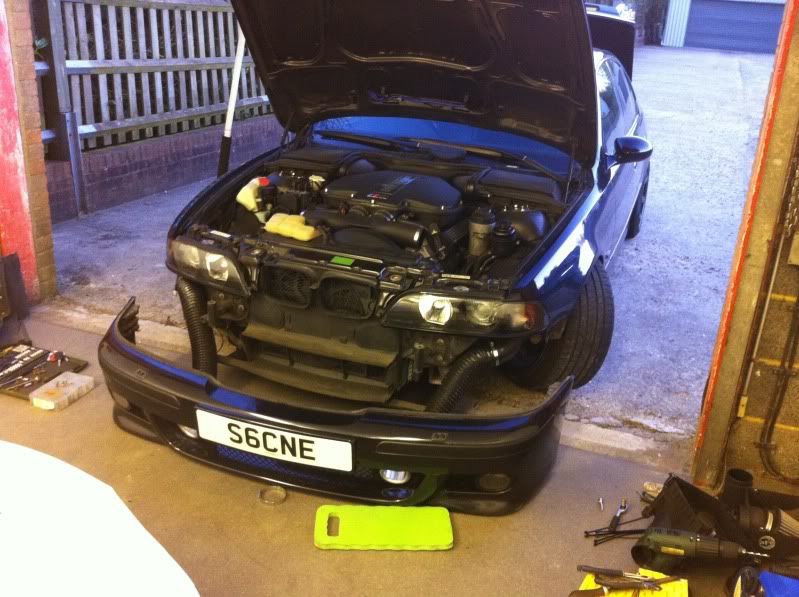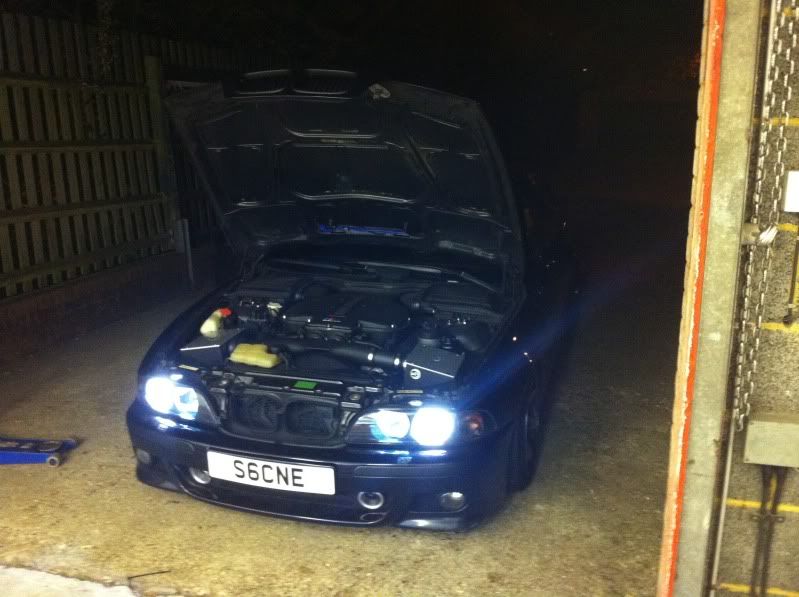 and before you say it they are staying silver.. kinda like how it looks although my initial idea was to paint them silver... i cant be bothered with the stone chip touch ups and besides - there aernt too many m5s with intakes and scoops out there
the difference? no lie, it is FAST. like faster then before by a long way, almost certainly entirely down to the new mafs working correctly now but the intake system is pretty nifty, if you blow in the grill you can feel it in the airbox. i near wet my knickers... cant imagine the amount of air that will get into the airboxes on a run - all of it honefully closer to ambient temp