I must first give a HUGE Thank You to James (Reesy_csl) for helping and putting up with all of my many questions over the past month or so. Without his help and guidance I would have been completely clueless in my selections.
I've been tracking my M6 for about a year now with the OE 19" wheels, and a couple of different sets of street tires. They were fine in the beginning, but as I have progressed, street tires are just not doing the job anymore as I'm sliding around pretty good. I decided it was time to upgrade to R compounds. I had planned to just stick with 19's, but got sticker shock when I started looking at prices. I then discovered James' thread with his 18" track set-up. From that moment I decided I wanted to go with 18's.
The biggest challenge was finding a 18" wheel that would clear the M6 calipers. As much as I would have loved to follow James' footsteps, I knew a set of Volks was out of the budget. None of the vendors I contacted seemed to know one way or another what would work. One vendor would say a certain wheel would clear the calipers, then another vendor would say that same wheel wouldn't clear
Not a lot progress was being made and I was about to give up on the idea when I came across the ARC-8 by Apex Wheels. Their write-ups says that they are roll forged, lightweight, and they clear BBK's.... so I sent them an email. They responded back confirming their wheels would clear the M6 calipers. I got so excited I ordered right away:biggrinbounce:
Since they don't make wheels with M6 offsets I ordered a set with E90/E93 M3 offsets, which were the closest they make that would work with spacers.
Here's their website.....
ARC-8 18x9.5 Wheel: Low Offset
I decided to do 18x9.5 squared in the Anthracite color. I decided to go squared because it is suppose to make the car feel more neutral, and I will have the ability to rotate at the track as needed to help prolong tire life.
Here are the wheels fresh off the UPS truck..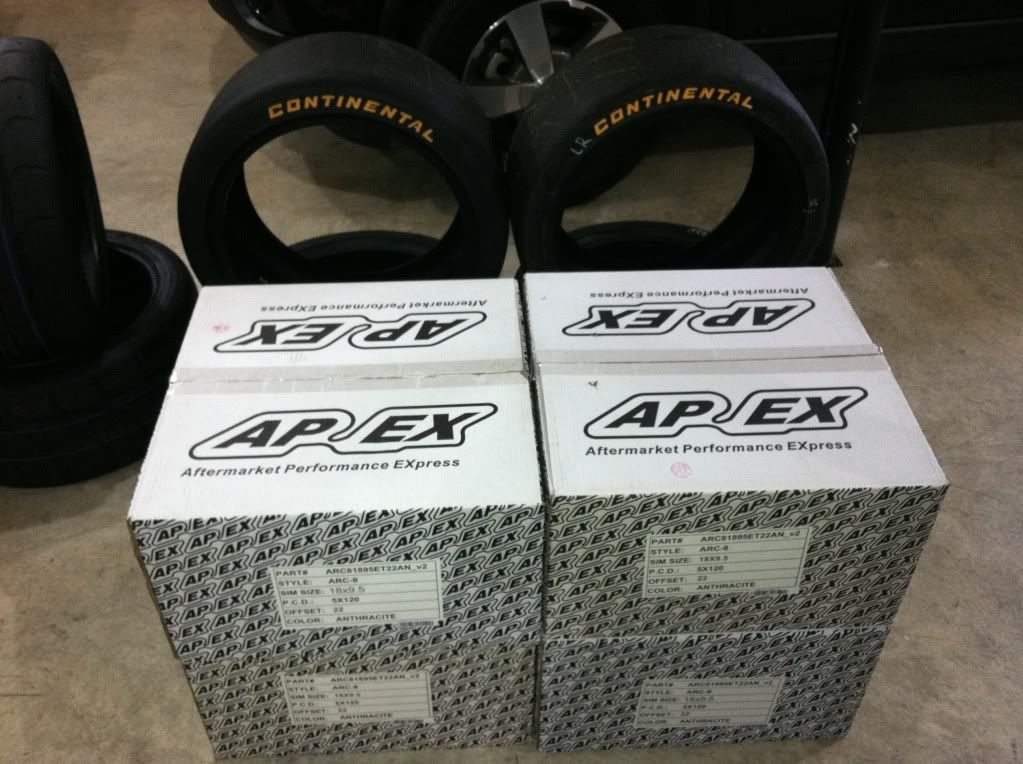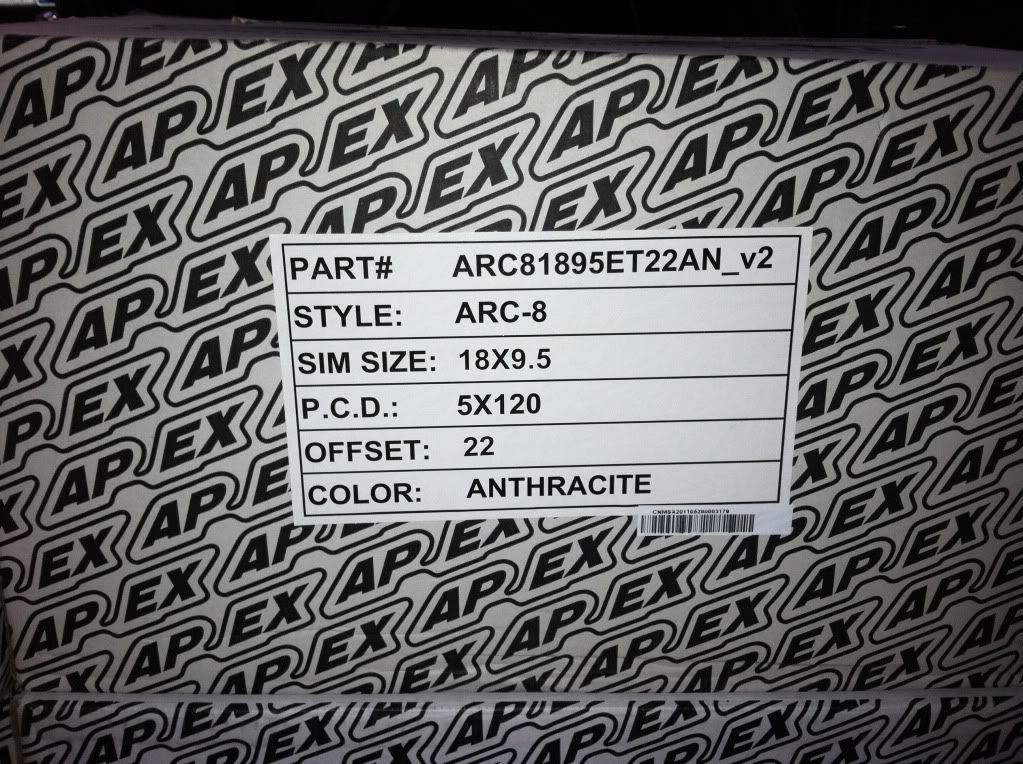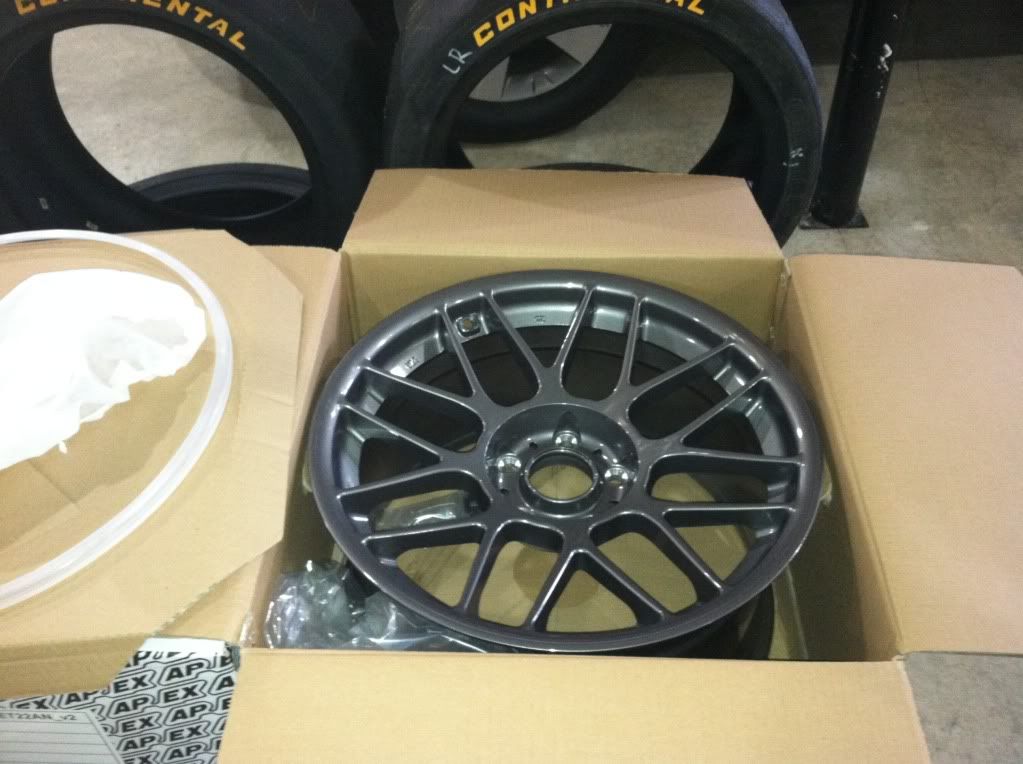 Apex says they weigh in just over 19 lbs. I decided to weigh them on my scale and they weigh 18.8 lbs on my scale:grinyes:
For tires I decided to go with the Nitto NT-01's in 275/35/18 which I ordered from Discount Tire. I also had them heat cycle them.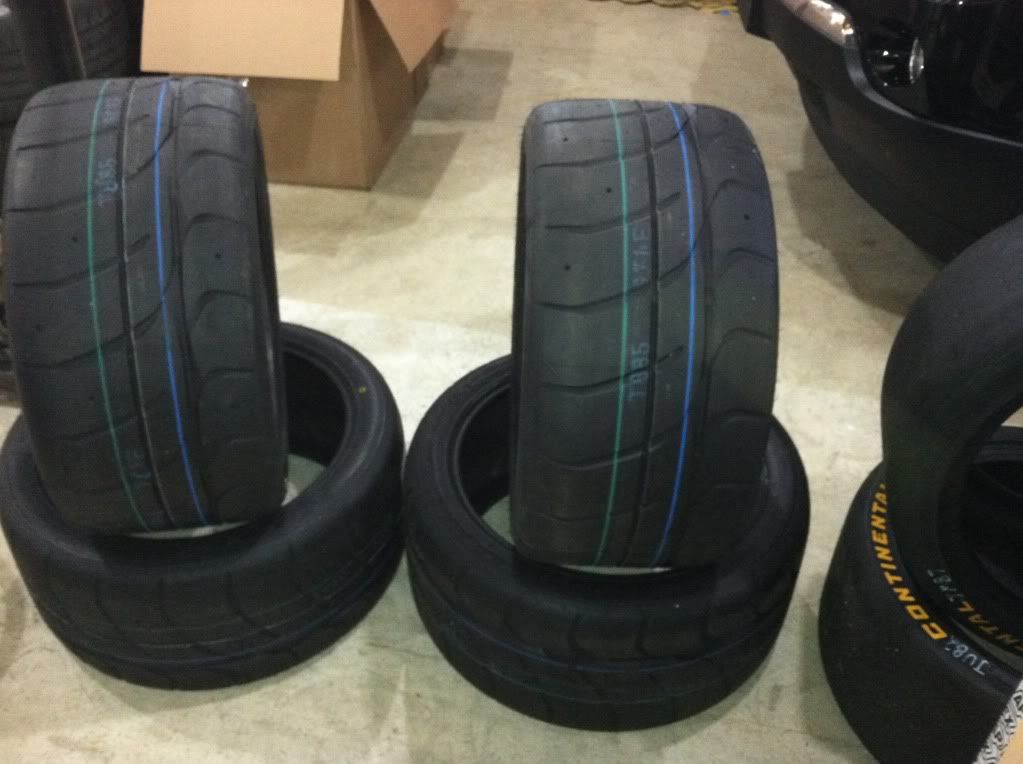 This past weekend was the Rolex race here locally at Barber Motorsports Park. I went by the Turner Motorsports tent and scored a set of their 275/35/18 Conti slicks that they had used on their #97 car for one practice session. Tons of life left in them. I will use them first....once I finish them off, I will swap over to the Nitto's. Hopefully I won't have their bad luck. This happened the next day during Rolex Race....hit the wall twice, front and rear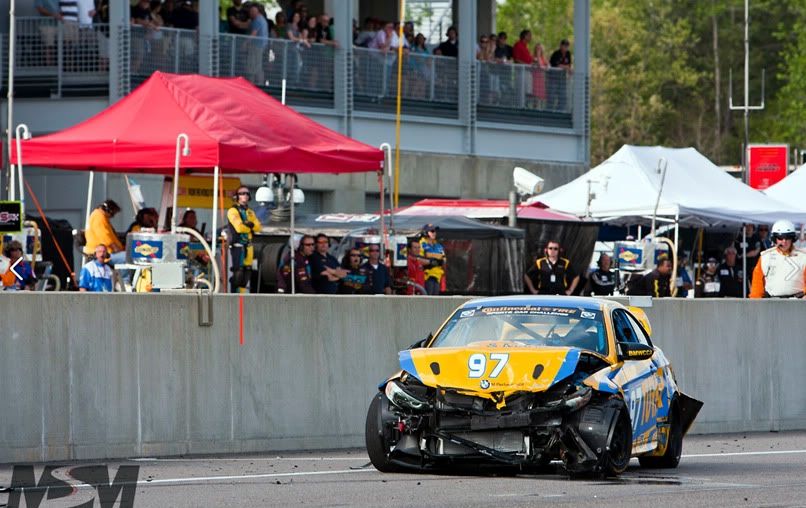 I got the Conti's mounted up yesterday...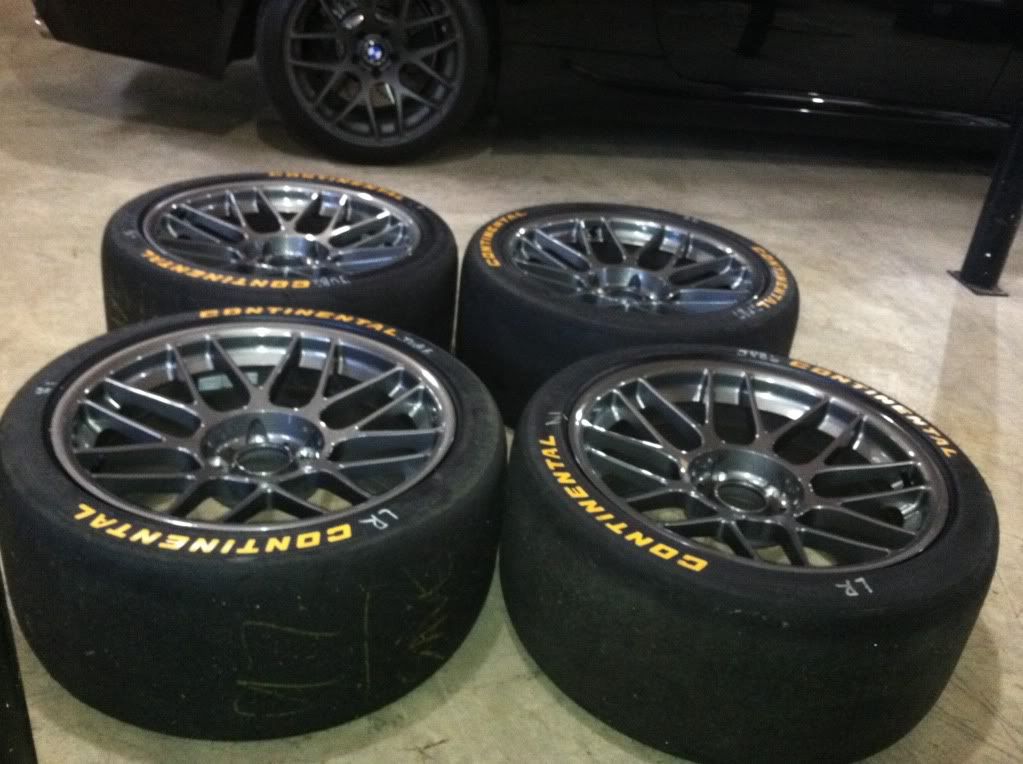 And finally pics of them mounted on the car. It was beginning to rain so I was only able to take it for a quick spin around the neighborhood.