·
Company Representative for Precision Sport
Discussion Starter
·
#1
·
So the day has arrived. We've finished inventorying the kit, the countless billet machined pieces, custom cast pieces and the water cut stainless steel pieces. Everything's here so it's go time. We like to keep the shop as clean as humanly possible, but with understanding that our work can get dirty from time to time.
During G-Power installations, it requires our utmost in focus and cleanliness, so we're extra-OCD on keeping the install area for this clean. If you've watched our last install's time lapse video, you know we aren't kidding.
We're really going above and beyond this time on the coverage portion of things, adding an additional camera physically mounted to the hood of the car so we'll have yet another angle for our next time lapse video.
Before we started getting into the tear down, we rigged up the gear in the bay for the video production.
Tripod our fabricator made to hang from the ceiling; pretty slick
Computer set up which is hard wired to both GoPro cameras, so we know we don't run out of memory for footage.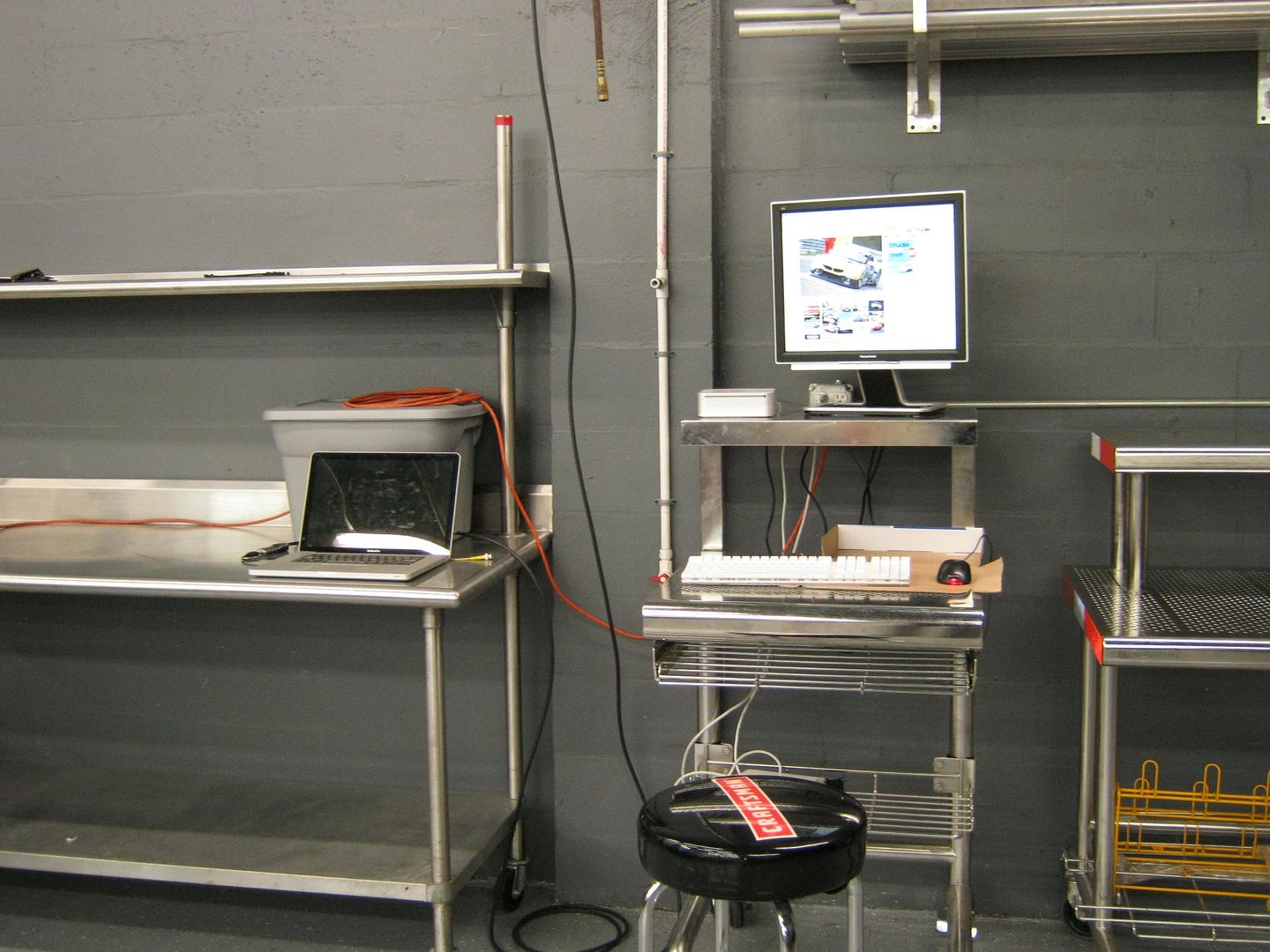 So with all that out of the way, it's time to get to work, here is the car one last time in N/A form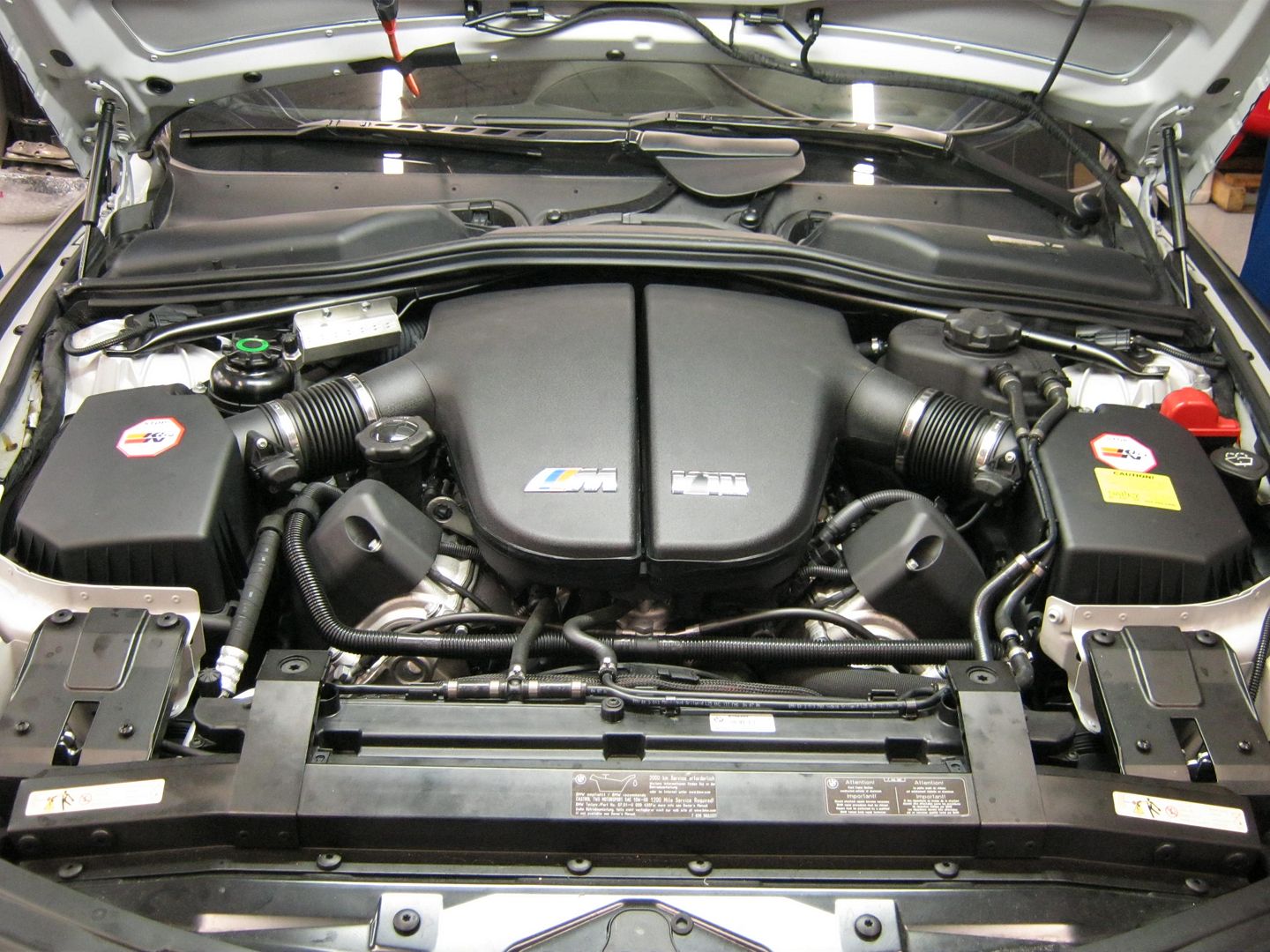 Working around a car with a vinyl wrap is really a nerve-racking experience, the wrap is really quick delicate. We carefully removed the bumper and masked the fenders with microfiber cloth.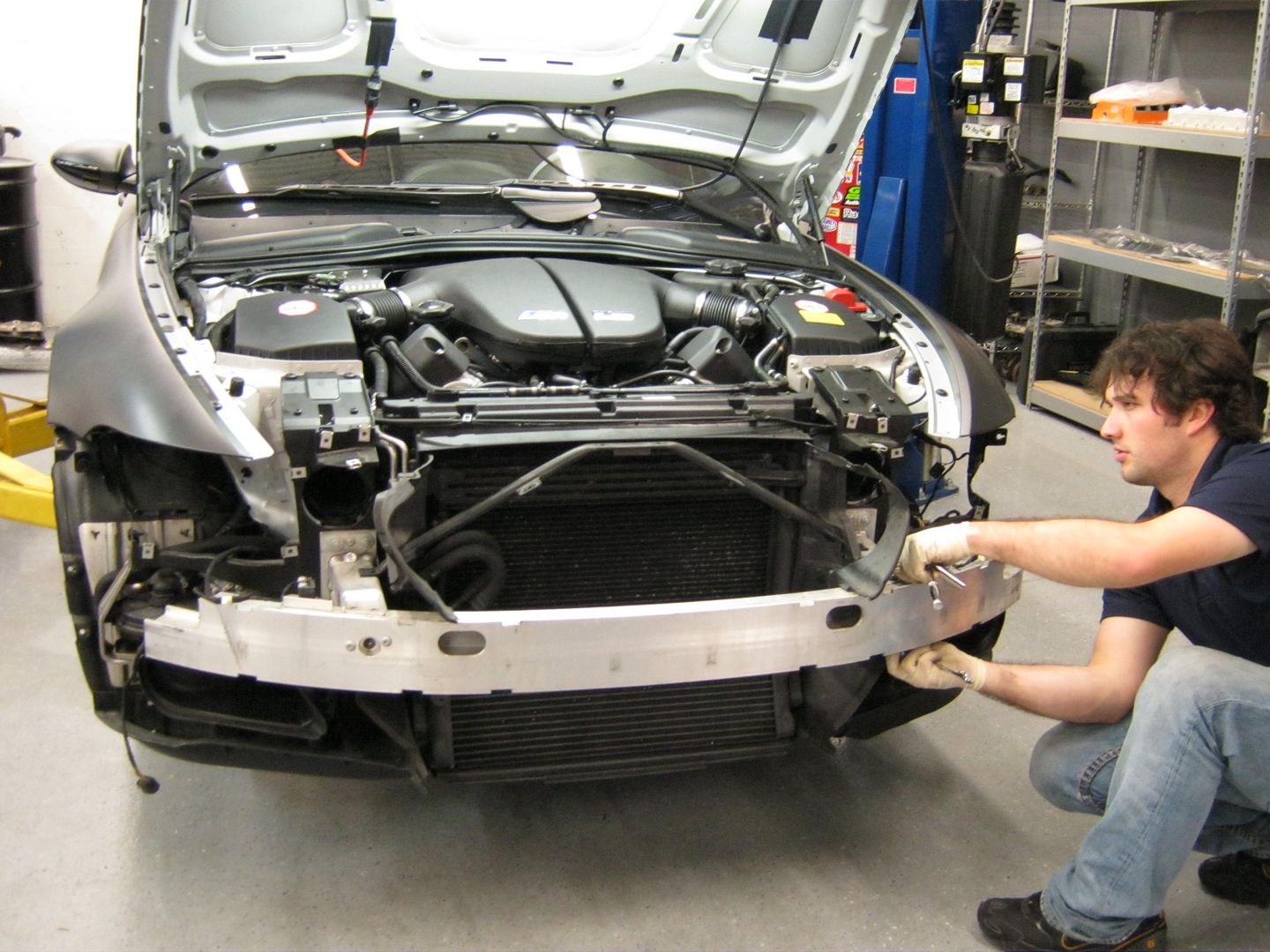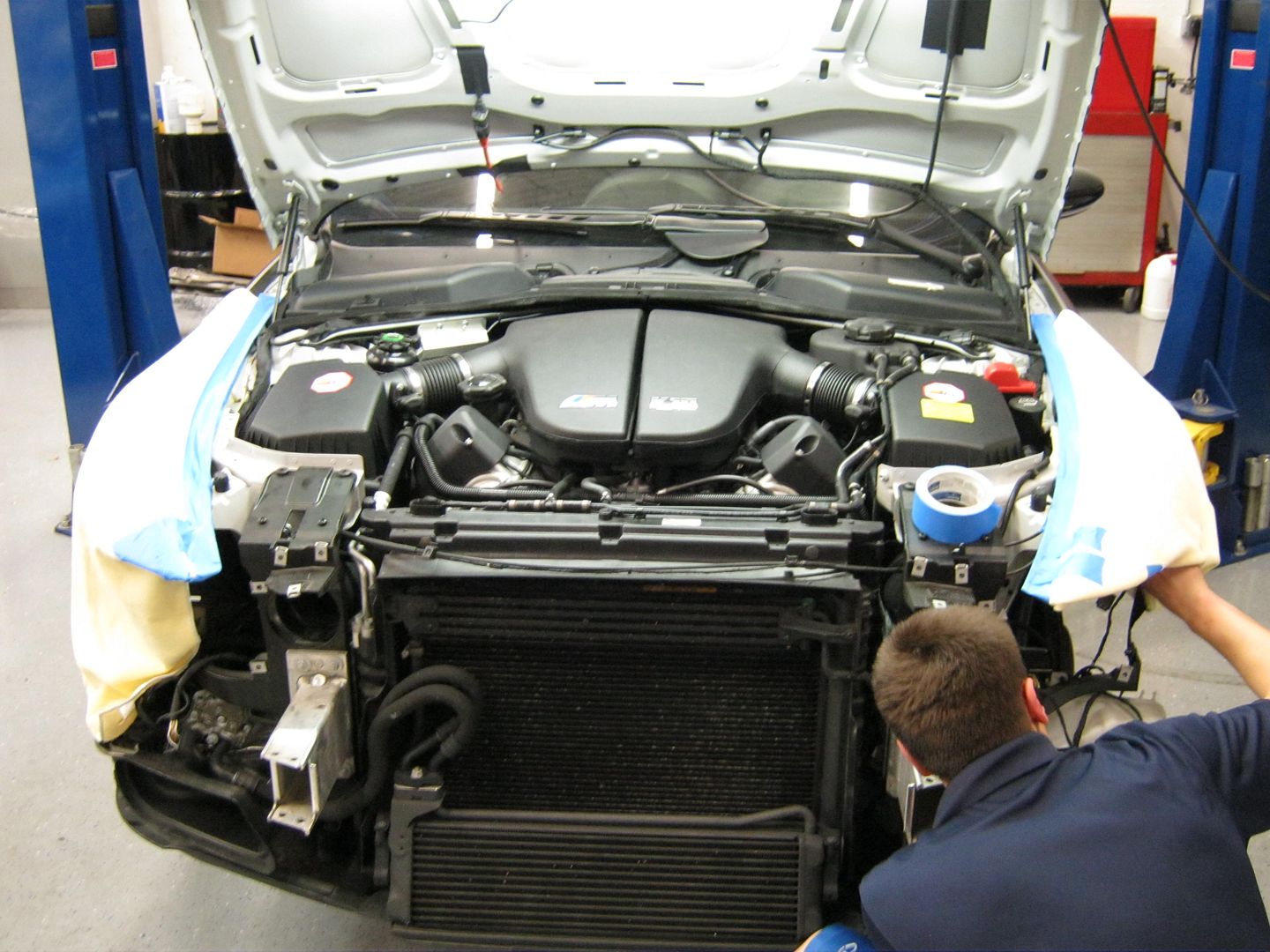 MS65 about to be put in it's static-free baggie and shipped to G-Power in Germany for tuning.
Ho-hum; fan out, intake manifold off, etc
Now for the fuel rails, injectors and valve covers to be removed.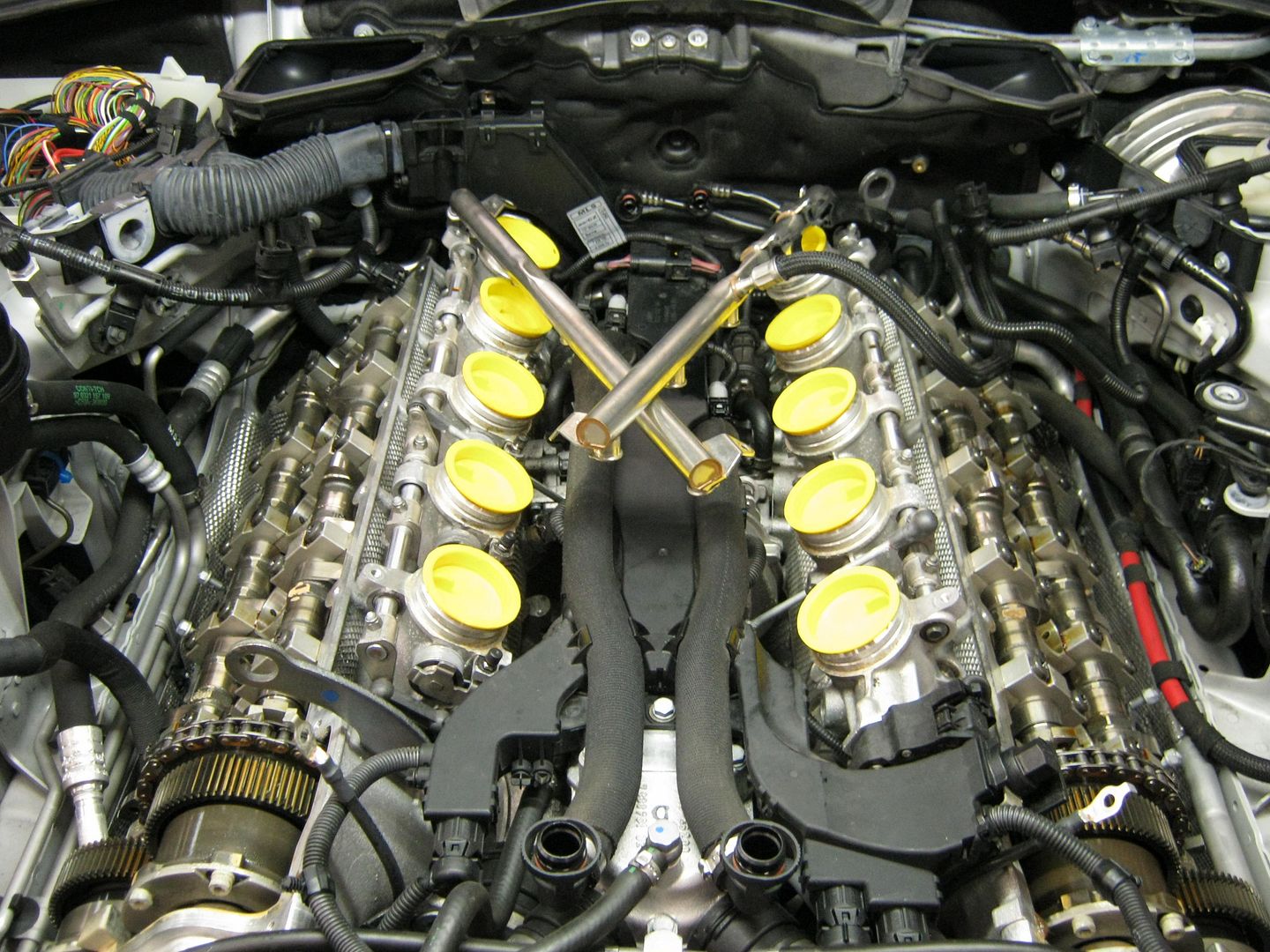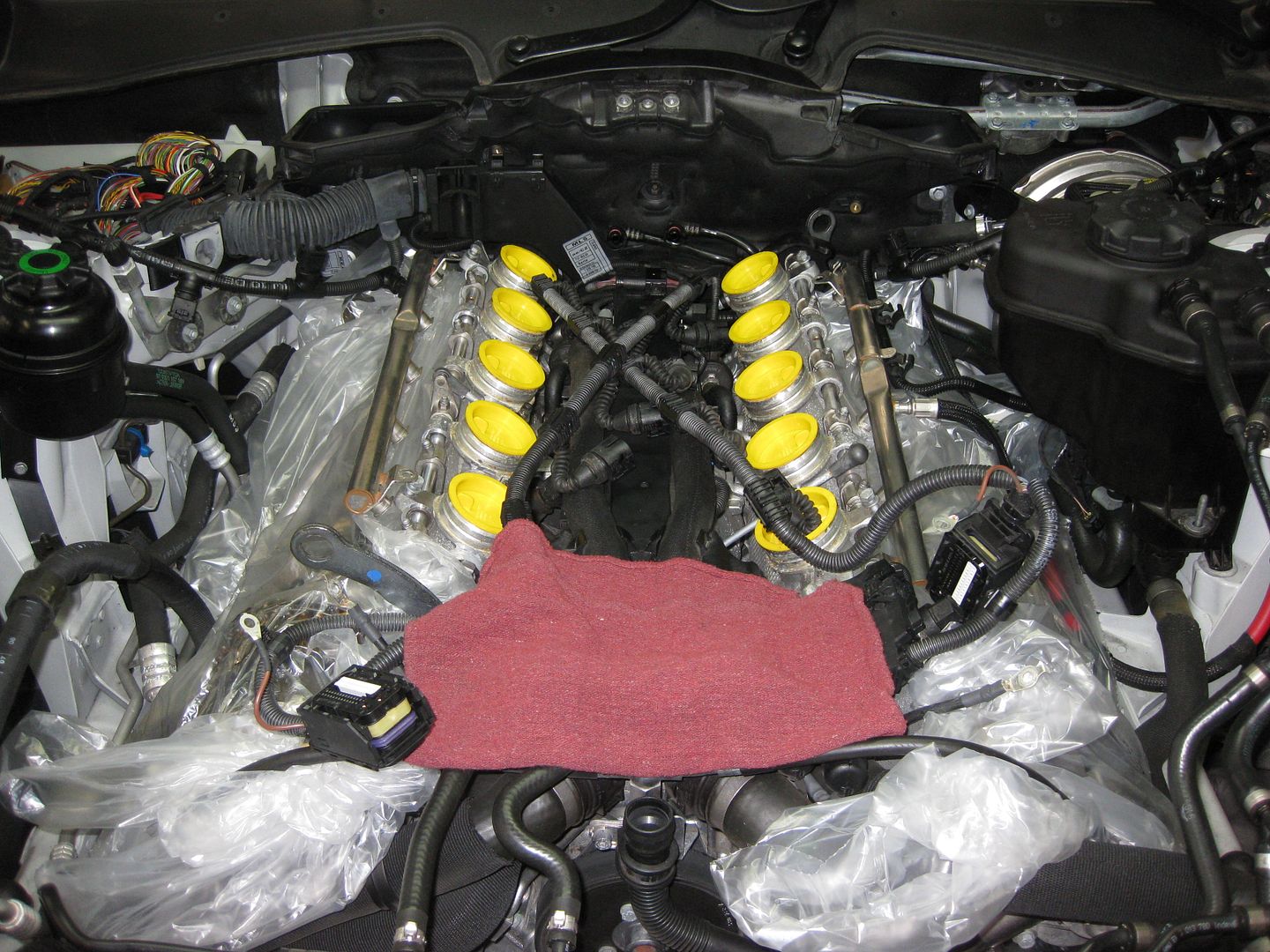 VANOS gears
Draining oil for the header install which will be soon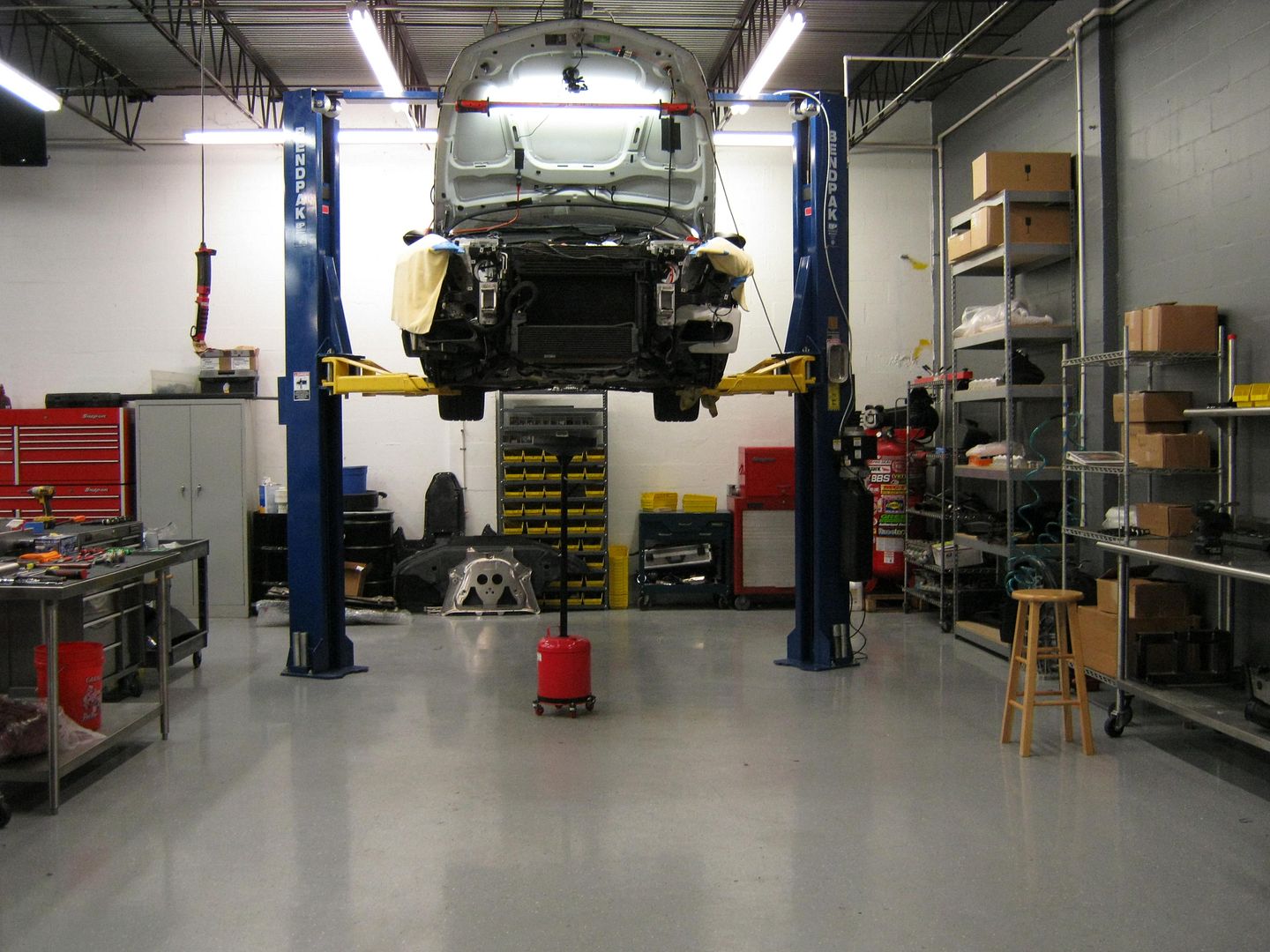 Time to drain the coolant to remove the radiator, as to free up space for installation of the brackets, and ease of access to the new belt routing system, which adds an additional 5 idler pullies to the stock ones.
This is a really clever feature of the S85's radiator, a little tidy drain knob
Just when you thought that finally a coolant drain job was nice and easy and CLEAN. . .you absolutely MUST remove both block drains to ensure all coolant is out, otherwise trust me, the rest will find it's way out through the front when the radiator hoses come off.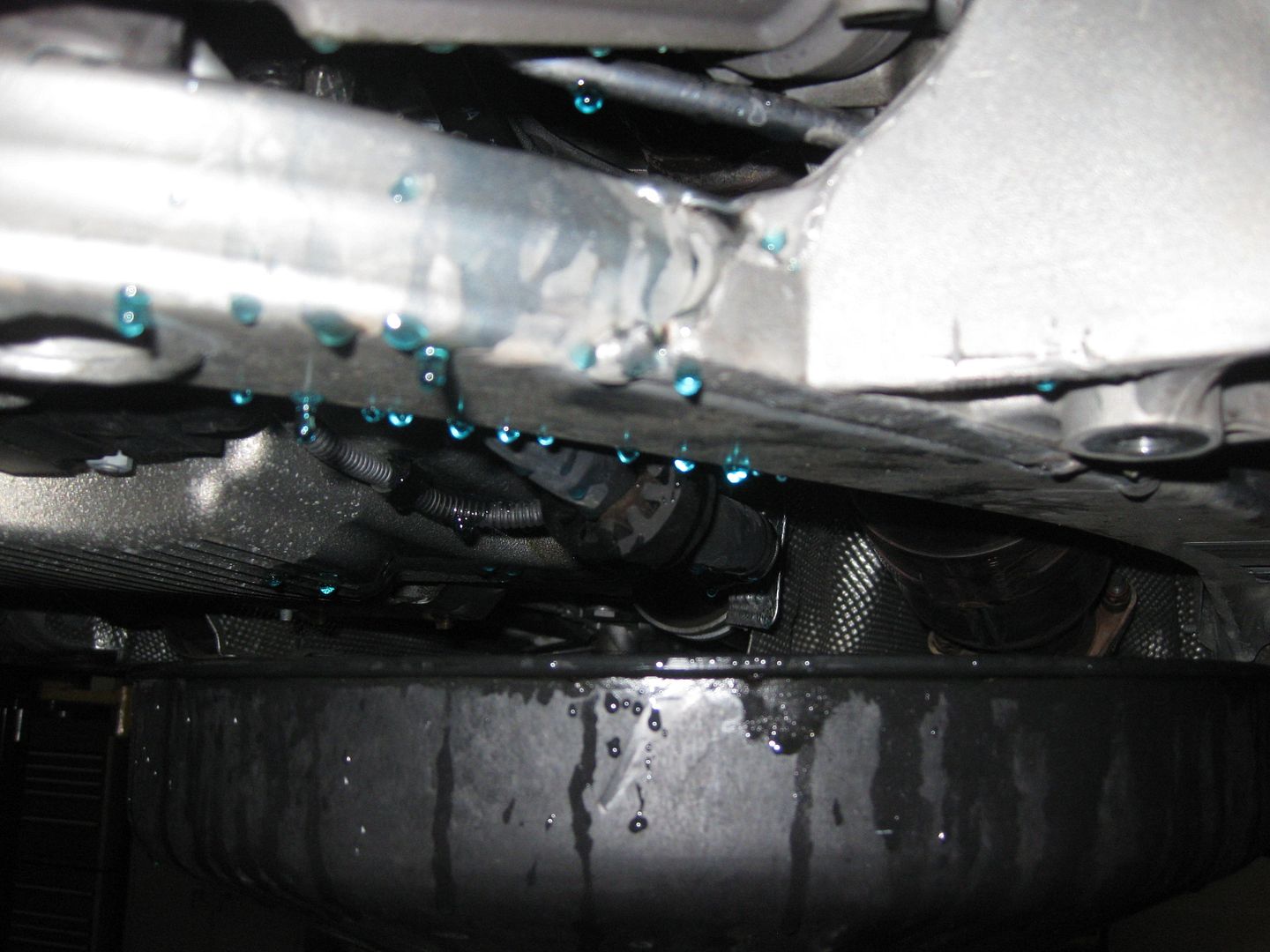 Tear down is complete, with the exception of the OEM headers which will be out soon.
That's all for now, much more coming soon. . .stay tuned!