Discussion Starter
•
#1
•
Having decided to convert my M5 to a dedicated track weapon, there are numerous upgrades and changes I am carrying out on her.
I decided a lot of weight can be removed from the windows, so decided to go with a polycarbonate 7 piece set, side and rear windows. I have gone with clear for the front windows and grey for the rears side and back window. There are different thicknesses, but decided on 5mm. 4mm is suitable for circuit racing, but for rally cross, 5mm is required, which gives me the option as I fancy a race or 2 in rallycross in the future.
I started with the rear door, as I thought this would potentially be the toughed and I was not wrong. The main window came out when I removed the window regulator and much of the inside metal work. The rear side quarter window came out and literally needs to be levered out. I cut off the rubber trim as it was bonded to the glass. The new rear glass needed a couple of trims to fit and after quite some time, it is finally in. The main window went in without any issues and because it is 1mm thicker than the standard is a really tight fit, so once in place a long screw is used to stop it from dropping.
The door before (opposite side)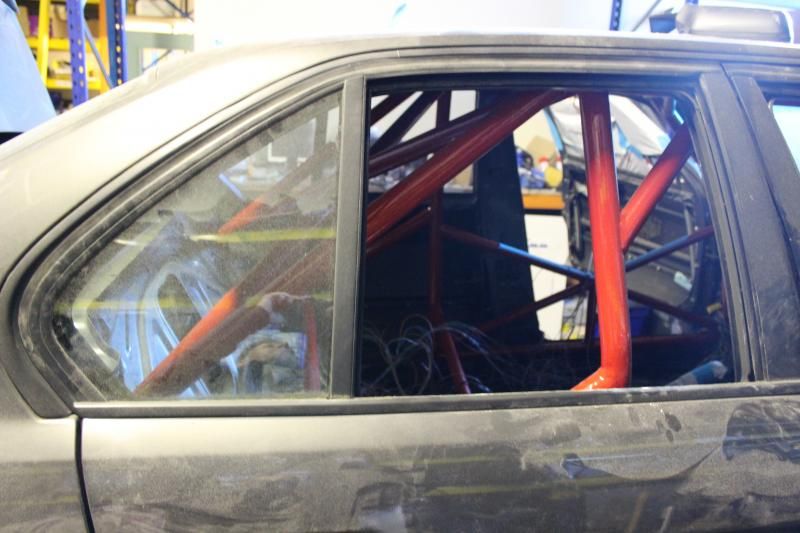 The hardest part was keeping the rubber in place while trying to fix it in position.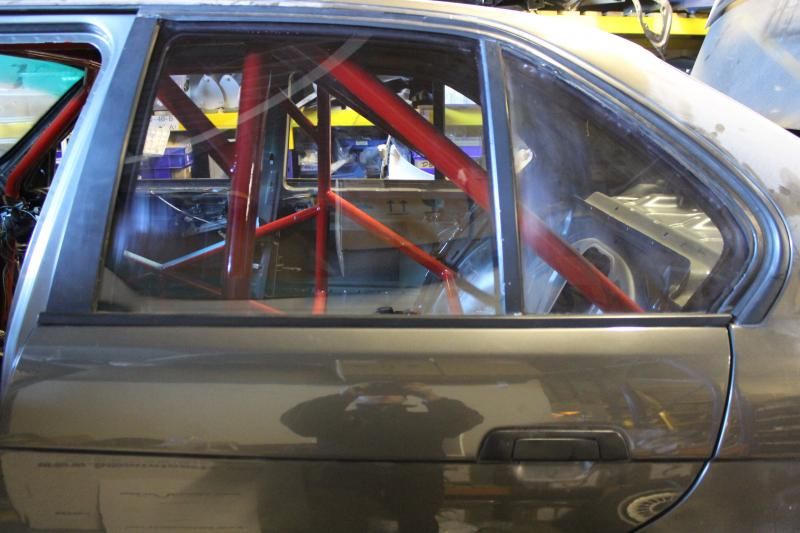 Now for the others. The rear will be bonded in and then bolted.