Hello all,
I have formally requested the re-introduction of Laguna Seca Blue as a color on the '09 year line-up for a select number of vehicles (of BMW's choice), as well as the E92 M3. It is without a doubt one of the nicest colors previously available for the E46 M3, and even if one did not particularly have the taste for it, there was no denying its presence. It has ever since become a rarity, after its discontinuation in 2004-2005. Here are some pictures to illustrate the color: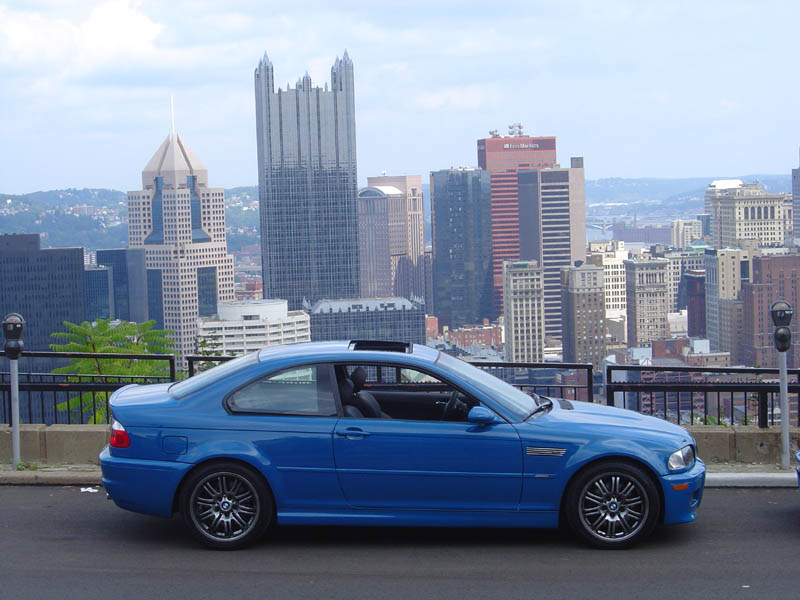 Taken from 'http://www.heitz.us/My_Car.htm'.
For this cause, I have created a petition addressed to Frank-Peter Arndt, the head of production @ BMW Group. There is no way this will ever make any impact if people do not sign. With enough participation, the petition can make a difference. For this, I ask you, the BMW enthusiast, to sign this petition so that you, or others like you, can enjoy this color on their future car. I also ask you to please forward this link to anyone that you may know of that would support this request.
I would really appreciate this from all of you. I do believe that you and I, as loyal BMW owners and/or enthusiasts, can make a difference.
Here is the link:
http://www.petitiononline.com/lsbreint/petition.html
I would also request for you to join my Facebook or MySpace groups that I have created for this petition located below:
http://www.facebook.com/group.php?gid=10544701438&ref=mf
http://groups.myspace.com/lsbreintro
Please invite your FRIENDS!
The petition asks you for a name and an email. The name is publicly displayed, as is evident, but the email is displayed at your discretion and I assure you that I will never know of it. It is just there so that a confirmation can be sent to you after you sign, confirming that you have signed, and not requiring you to click anything.