Hi all,
At last a premium brand manufacturer has released a shallow depth double DIN head unit which means no longer is it necessary to modify the E39 airbox in order to have a double DIN unit sit flush anymore! This potentially saves hundreds of dollars worth of car audio specialist installers labour charges for those owners who aren't so keen or experienced in fitting, modifying things on their cars.
I posted up about it a few days ago in the Audio section of bimmerforums and a little more exposure here for you all now!
Parrot - Shallow Depth Double DIN Android head unit - Bimmerforums - The Ultimate BMW Forum
I'll paste in the updated post I made here;
Hi
Just fitted the Smart up into my car and spent a couple hours with it for initial use and to get to learn the unit. Very impressed so far, sound quality is very good as well !
Fitting up wiring into the dash area, routed the microphone wire and put the GPS antenna in a little recess up just by the Airbag area and it fits snugly against some soft padding there and is held very nicely.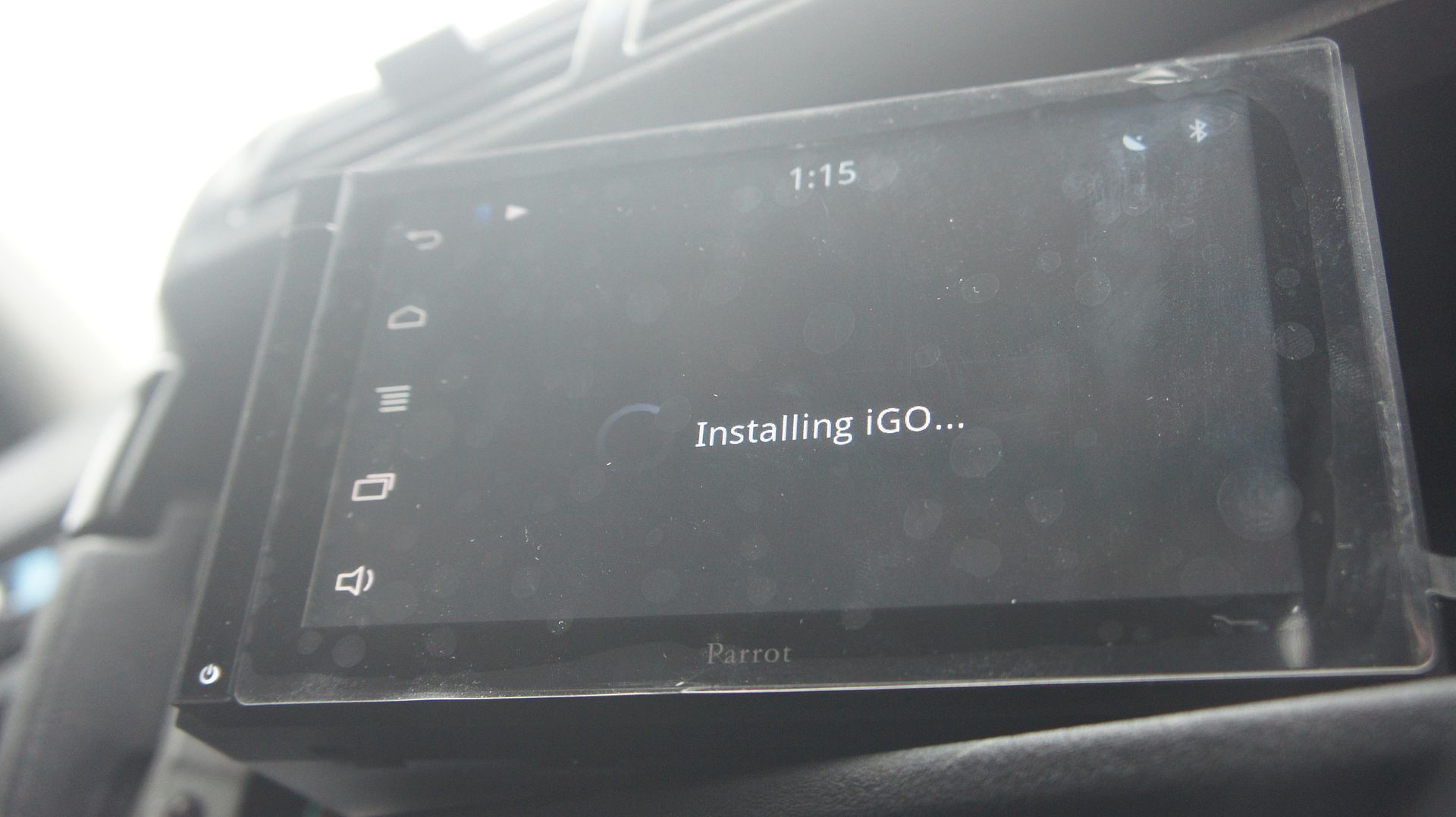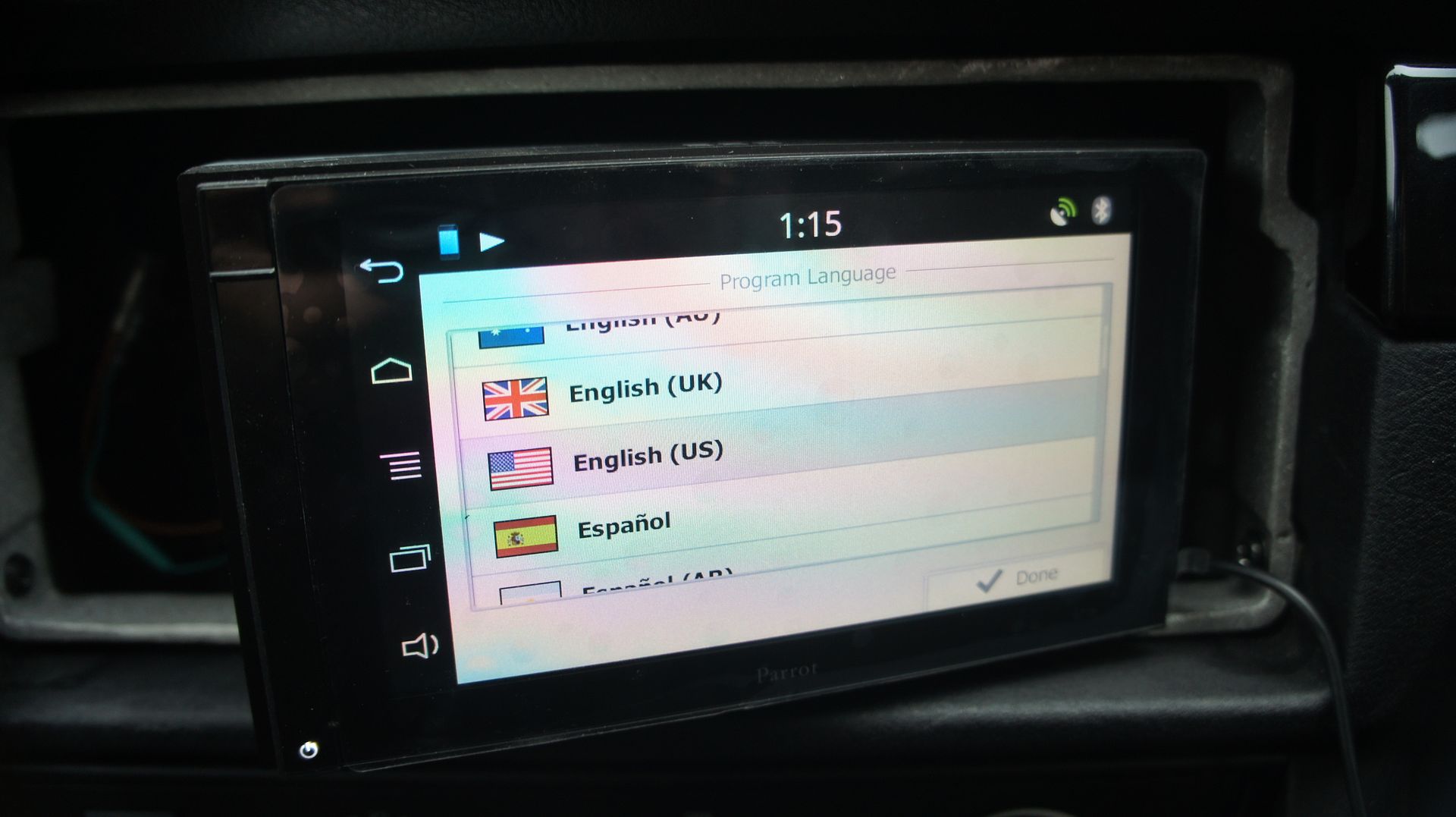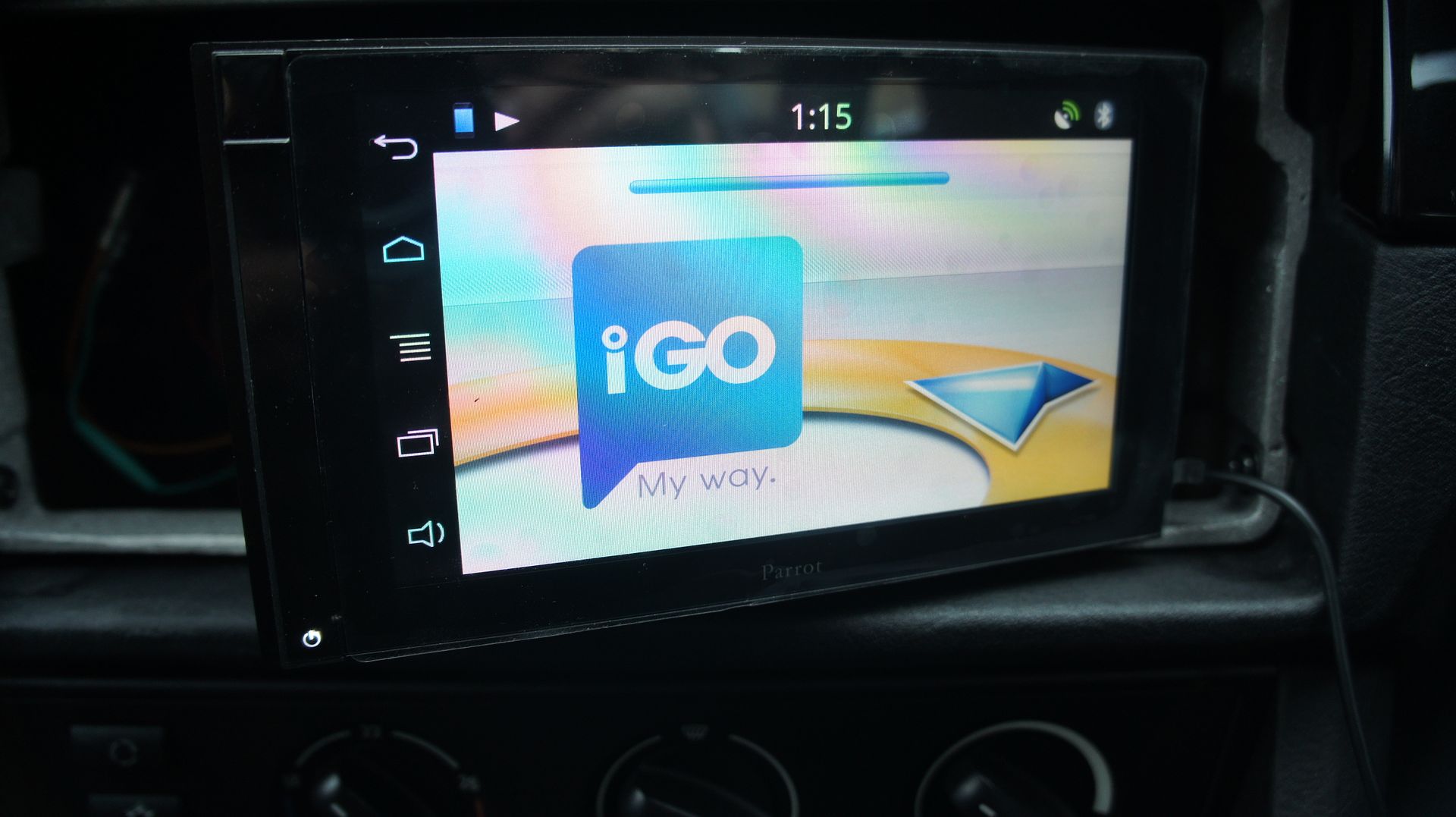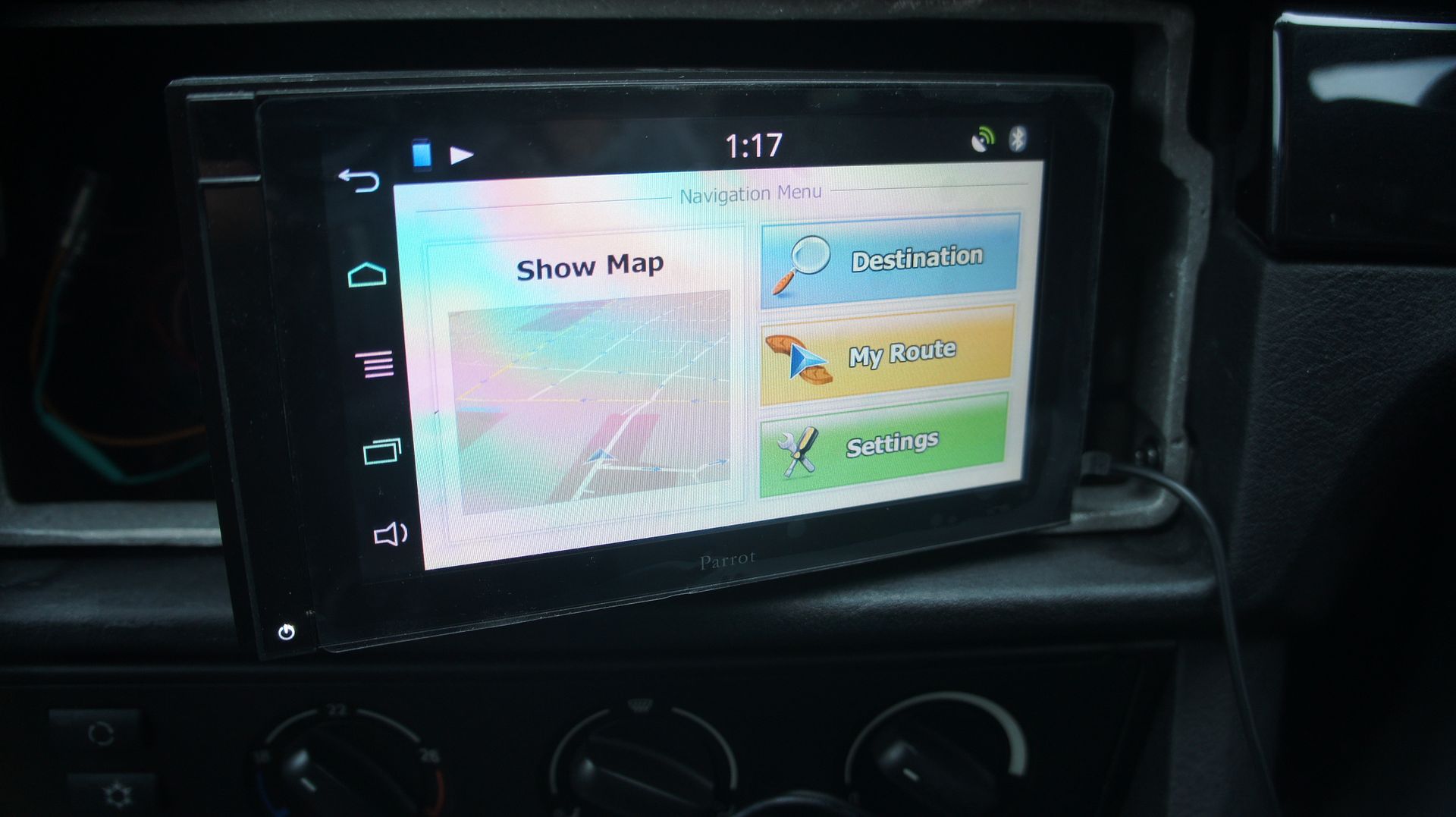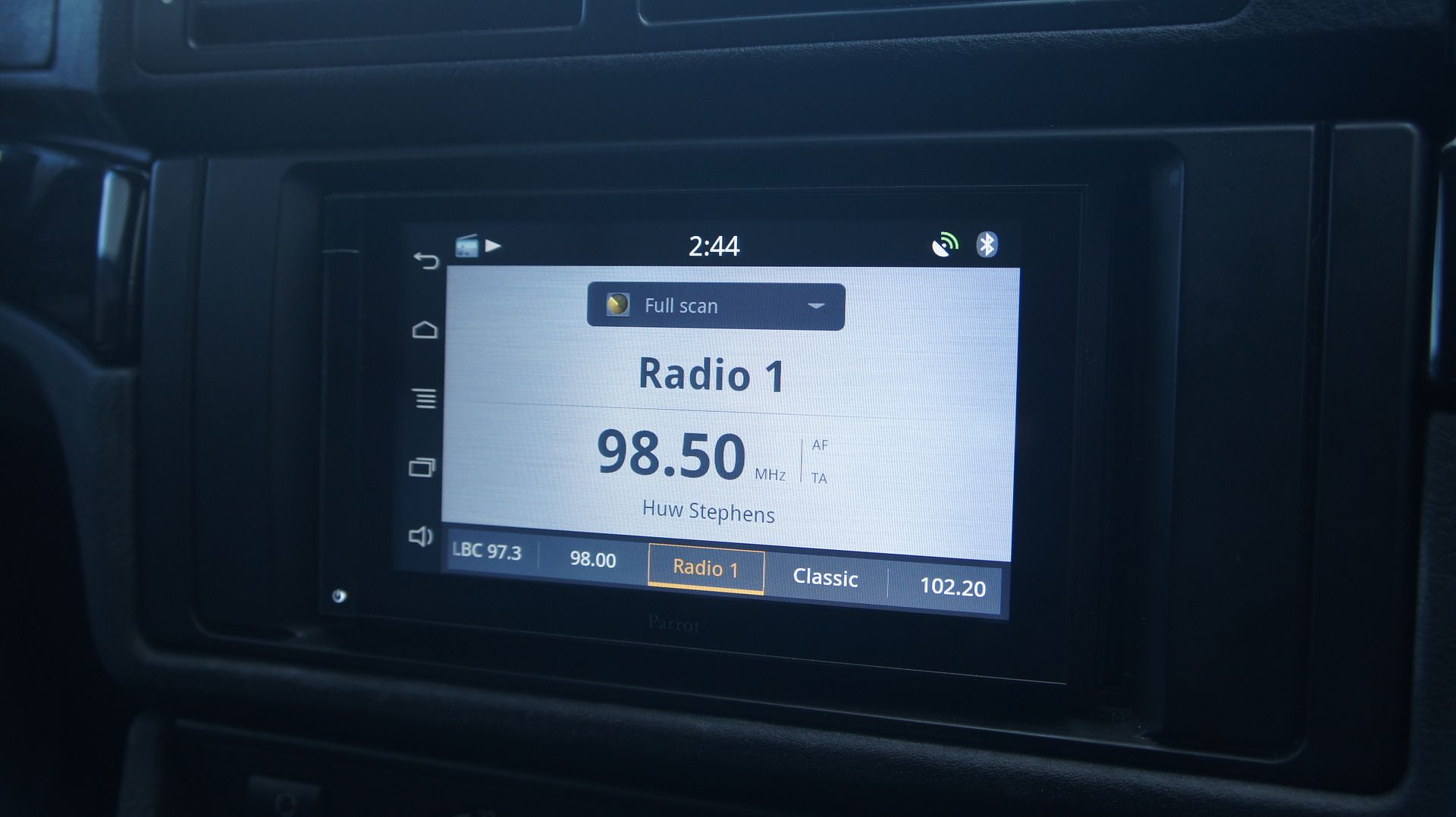 Quick 3 minutes drive around to ensure satellite/GPS reception was ok
Fitting up neatly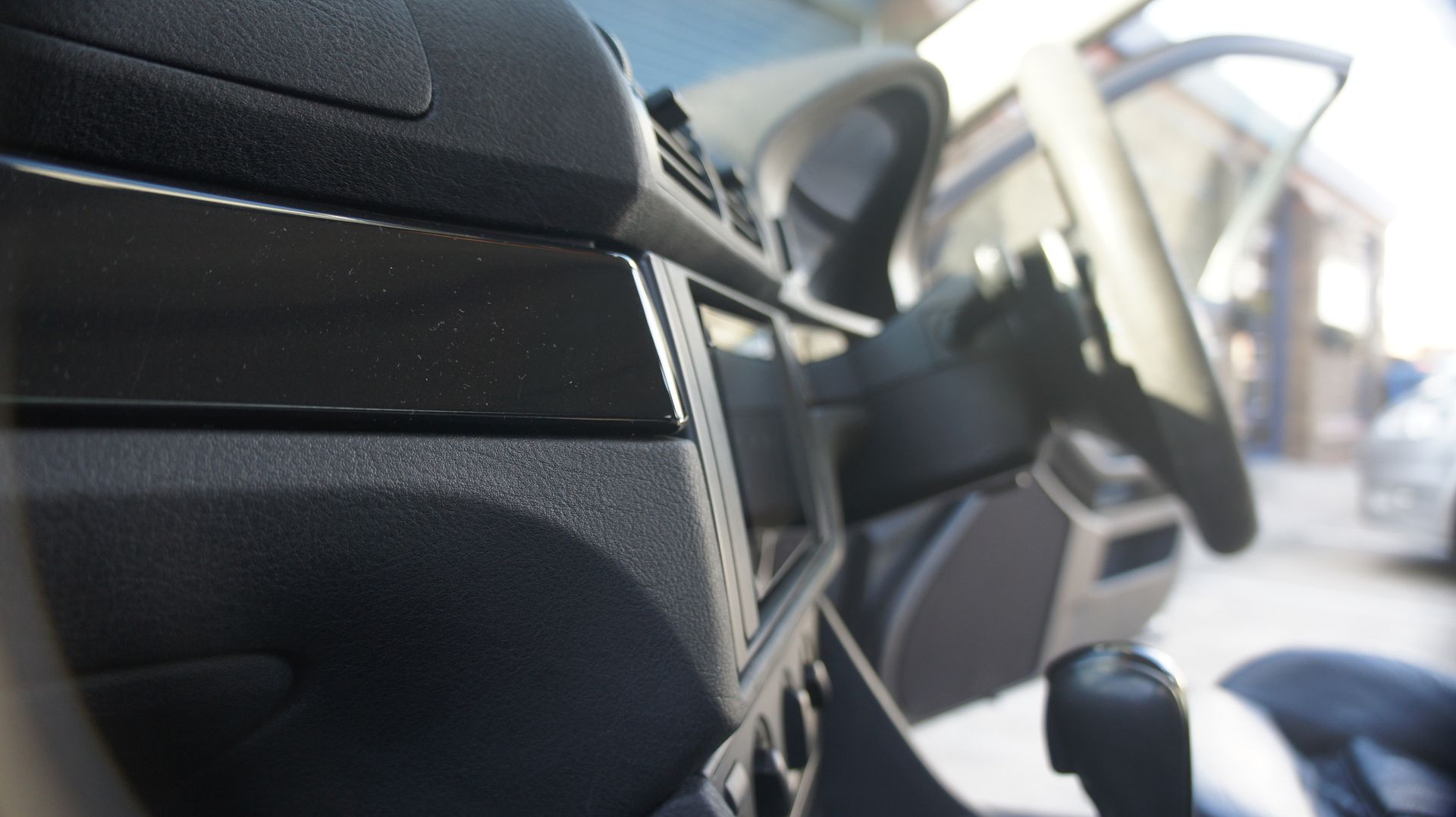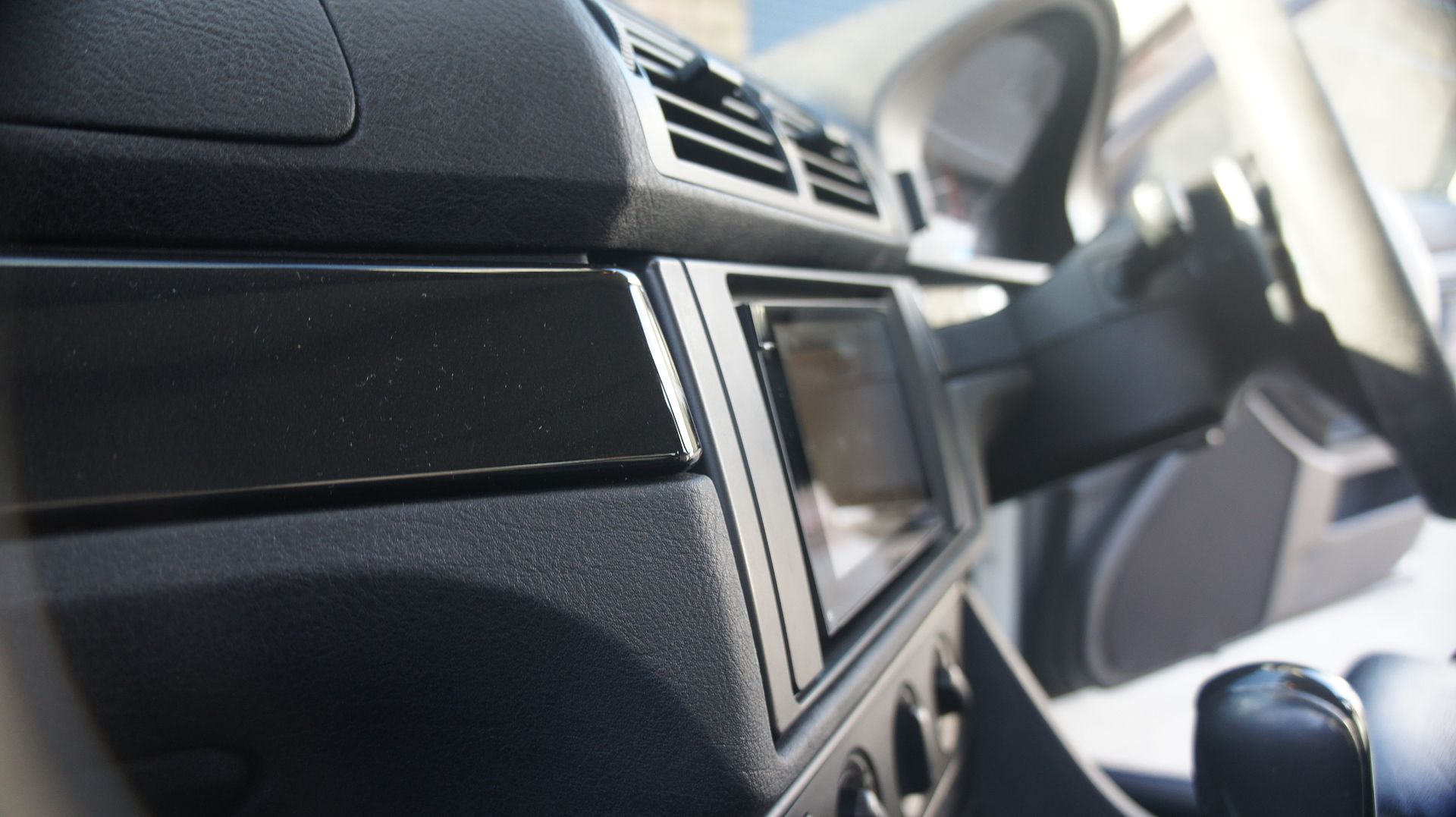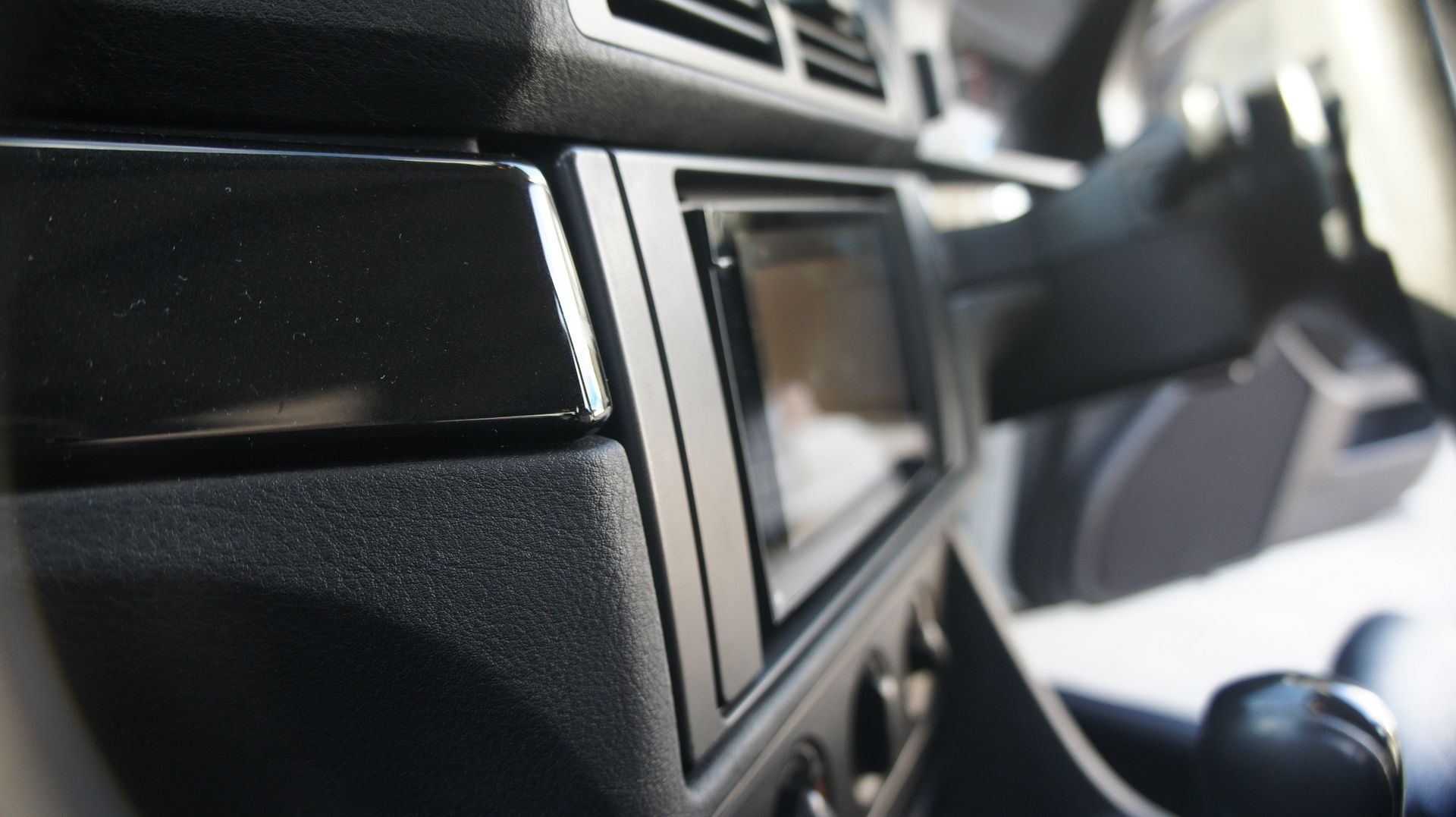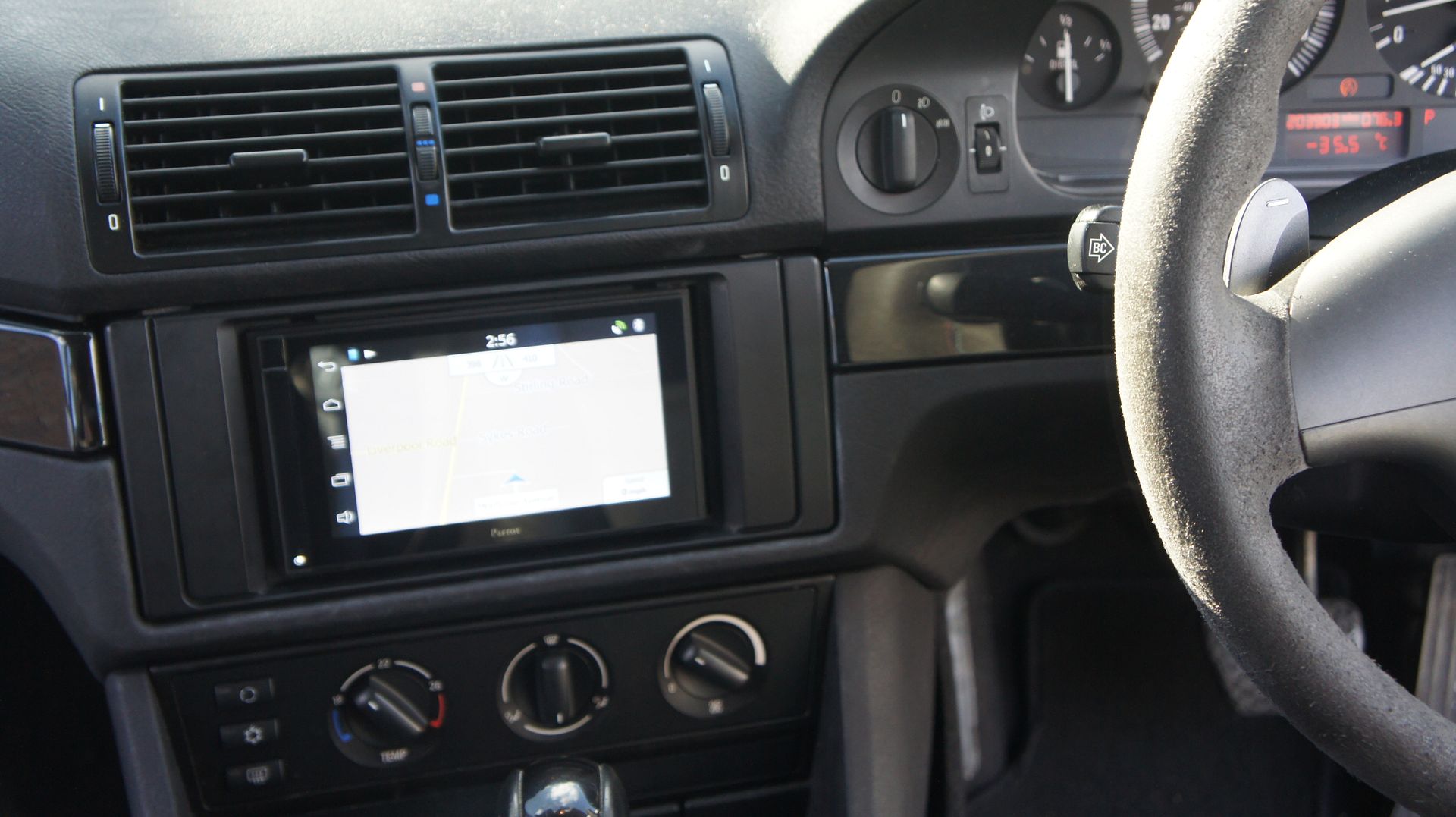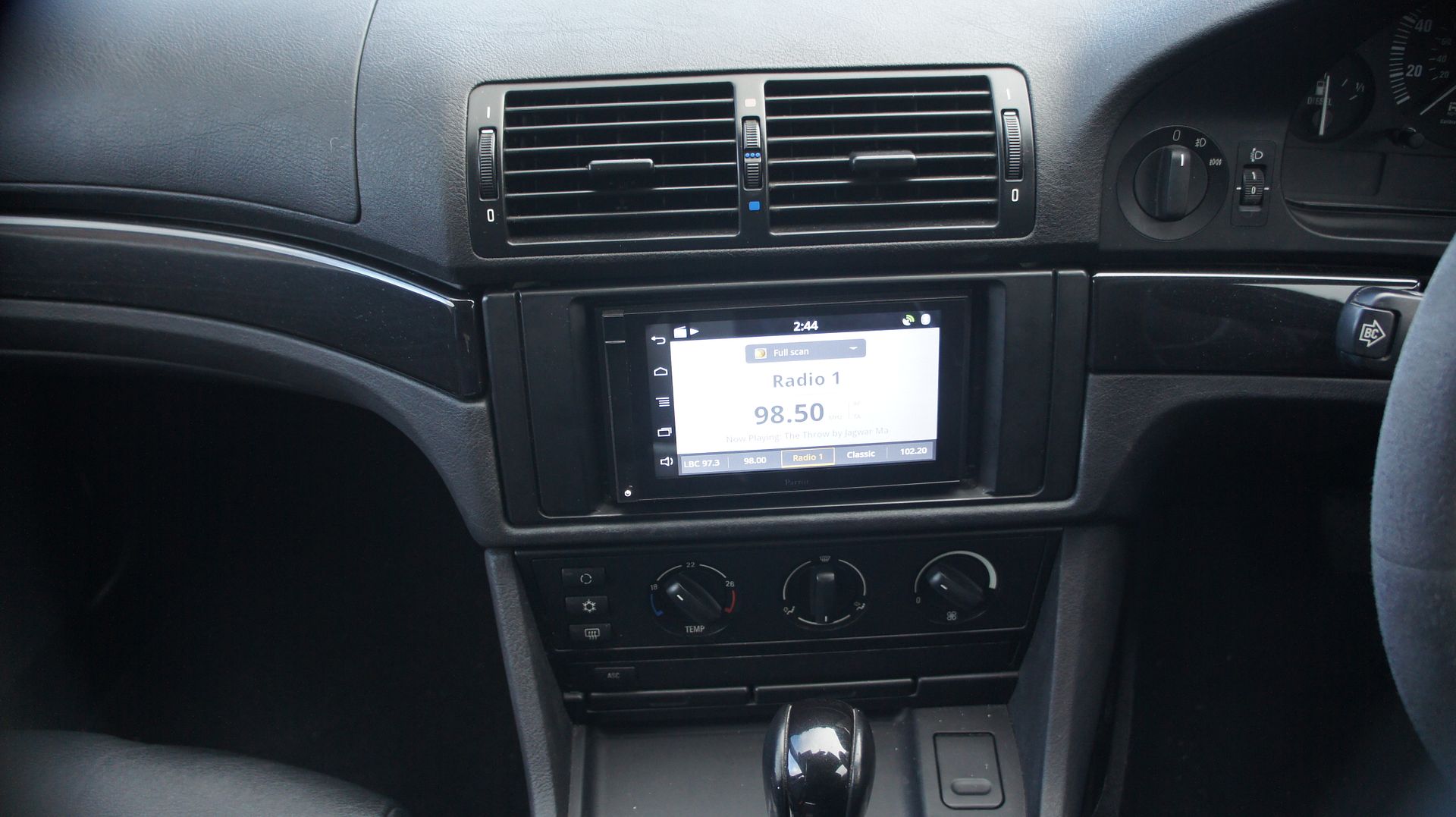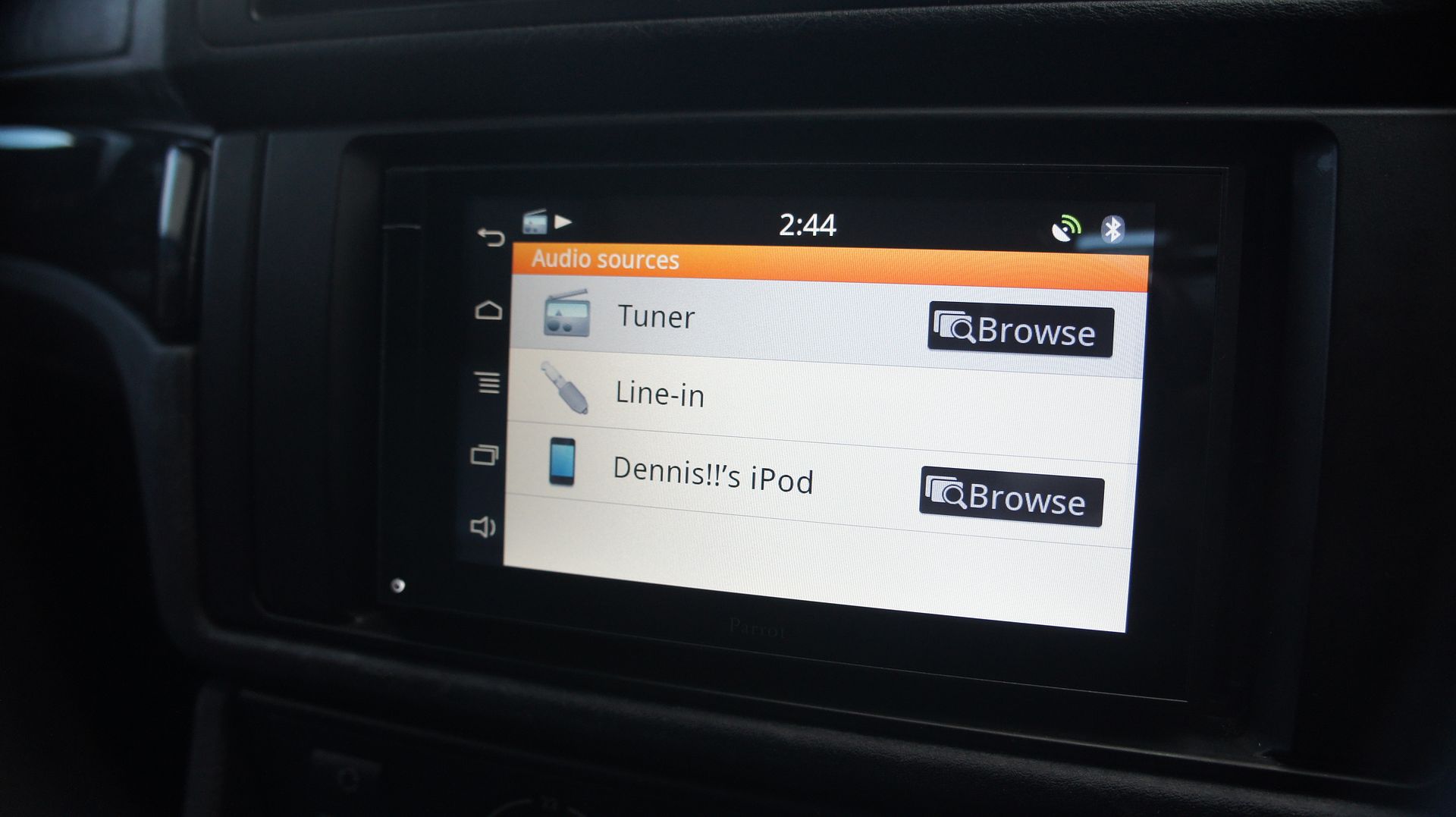 A bit more detail;
As I'd previously had my Alpine mechless i-XA 407BT head unit fitted by using the correct harness to plug into the oem loom directly and power it;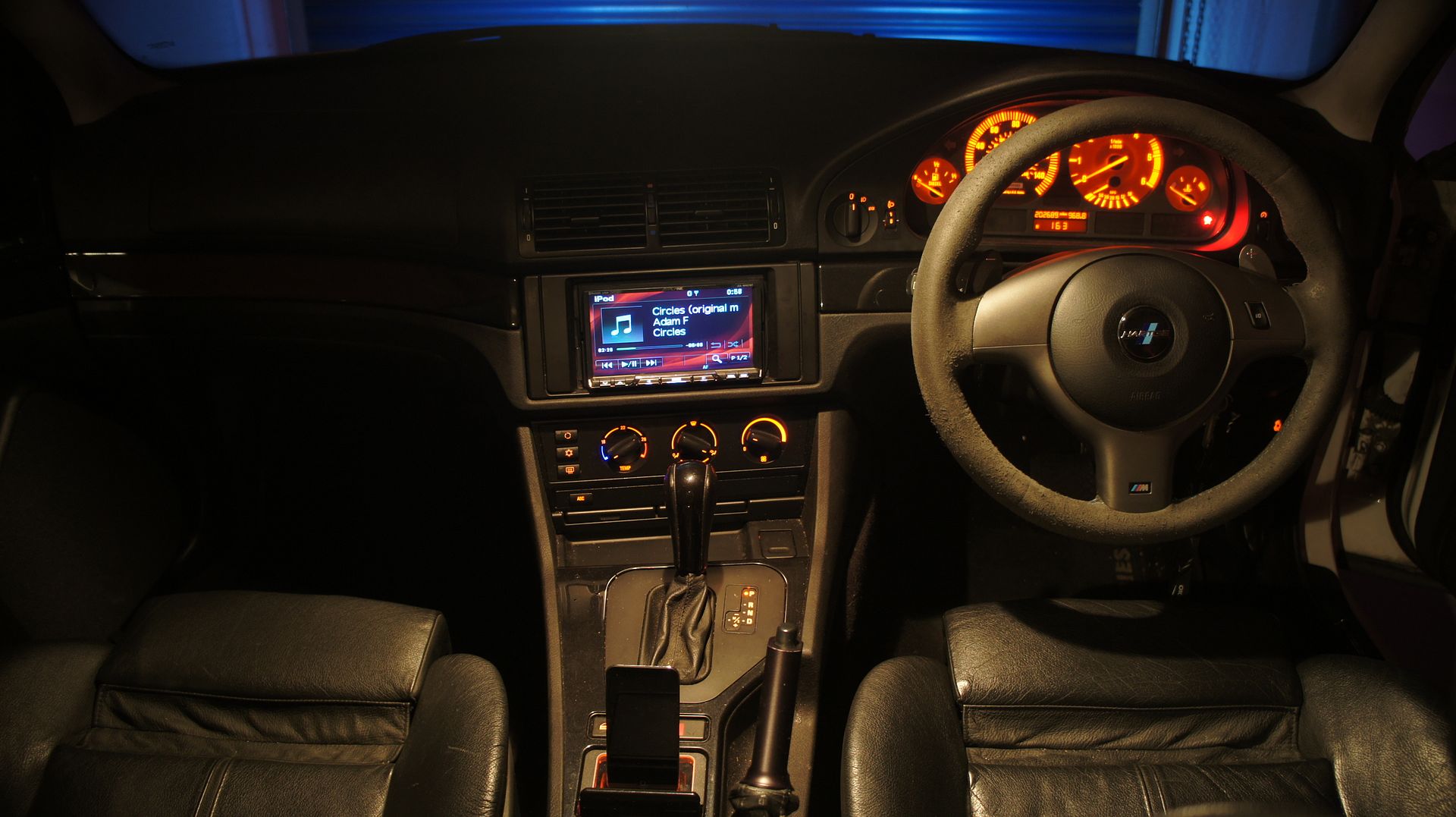 I simply had to unplug that and use the supplied harness adaptor that comes with the Smart. I took out the Alpine microphone and re-routed the one supplied with the Smart. With the GPS receiver I found a small recess just under the dash top near the airbag, by locating it there and giving it a slight push past the sponge lining, it physically holds it very well - very happy I didn't have to leave it on the dashboard top or anything. I have the LumiDock in my car and for that, it was a quick swap to the Smart iPod lead. Powered up the unit and went through the initial setup via the very responsive screen and installed the iGo GPS software which for this region includes the UK and Western Europe. Once setup, a quick test showed the Smart crucially was getting GPS signals come through from the receiver and I then went for a quick 3 minute drive to ensure all was working and responding ok. RCA phono leads connected as I only use external amplification and then finished physically installing the unit and fitted it back up to fit flush with the fascia panel.
In use the unit feels very smooth and slick with zero hesitation or pauses and very much feels like a quality 'tablet' computer in that respect. The high resolution display looks great and the overall aesthetics give a very classy and elegant looking unit, about the only thing I can pick up is the little power button lights up white and is a little 'bright'.
Once I'd played around with a few settings with the GPS options, preferences and options with the Smart and set off to see how the unit performs whilst driving. Pairing to my HTC Android phone was simple and quick and a few test calls were absolutely easy and straightforward as you'd expect from Parrot. Sound and call quality again was reported back to me as absolutely fine and perfect. I then selected the GPS software and found it displaying my current location. I decided to switch back to listening to music via the iPod and decided to stop a little later to plug in a destination once stopped as I'd never used the iGo software previously.
The Parrot Smart has excellent sound quality! Perhaps not 'quite' up at the levels as I have with the Alpine but close enough! As with all the premium brands head units, the internal electronics, DAC's etc are all of high quality items and Parrot have pitched this product in the same catagory as those. There's an EQ, Bass enhancer, sound Spatializer and variable low pass filter with level adjustment for the subwoofer. I only used the LPF for 60Hz and with minimal boost from the default - no EQ and no sound spatializer, and impressions for me with the sound, tonal quality, soundstage are very good indeed! I'm impressed with this aspect of the unit.
In a quick summary - the Smart is a great design, full of useful features and great connectivity features with great sound quality to match. Expanding from the original shallow depth concept Parrot had with their Asteroid single DIN, this double DIN unit builds on that concept and specifically, for the BMW community, allows much easier fitting in E39/5 series and I'm sure also in the E38/7 series and E53/X5's as well as other's with similar mounting depth issues. A big recommendation from me!
Cheers, Dennis!