Discussion Starter
•
#1
•
Hi guys, after my disastrous first day of ownership
http://www.m5board.com/vbulletin/e60-m5-e61-m5-touring-discussion/359050-first-day-m5-ownership-not-started-well.html
I thought I would introduce myself properly now I'm up and running so to speak. I had to replace the slave cylinder, clutch, release bearing and guide to fix the first days problems. Now the warranty is up and running the car is in at BMW for a new steering rack, arb drop links and a diff oil seal.
I was driving a Toyota Aristo as my road car but me and a few friends are doing a trip to the Nurburgring in August so I thought I would treat myself to something more capable straight out the box. I did want an Interlagos blue car but when I spotted this one in Indianapolis red I'd pretty much made my mind up.
So far I ordered a splitter and had it on for a day or two, its off just now until I make up a proper mounting plate as its gonna rip clean off with the current mounting screws. I've fitted a dension gw500 so I can have my music. Next up is a set of spacers to make it sit a bit better and then try not to spend a fortune on bits I don't need.
Here's a few photos from last weekend when I took a drive up Glen Esk. (I should add that I live in Scotland)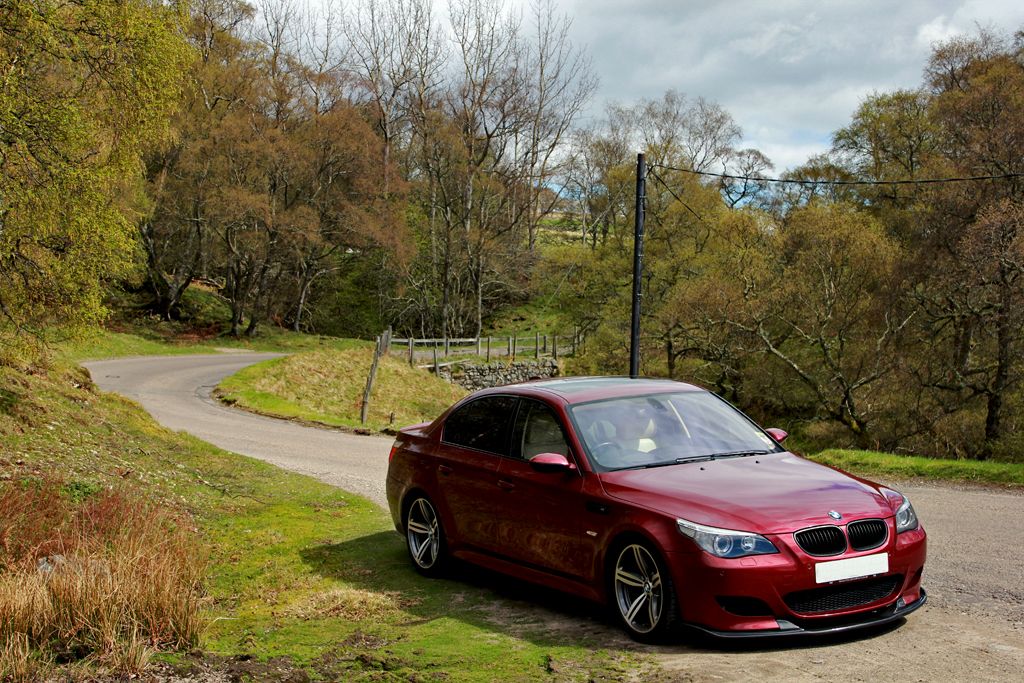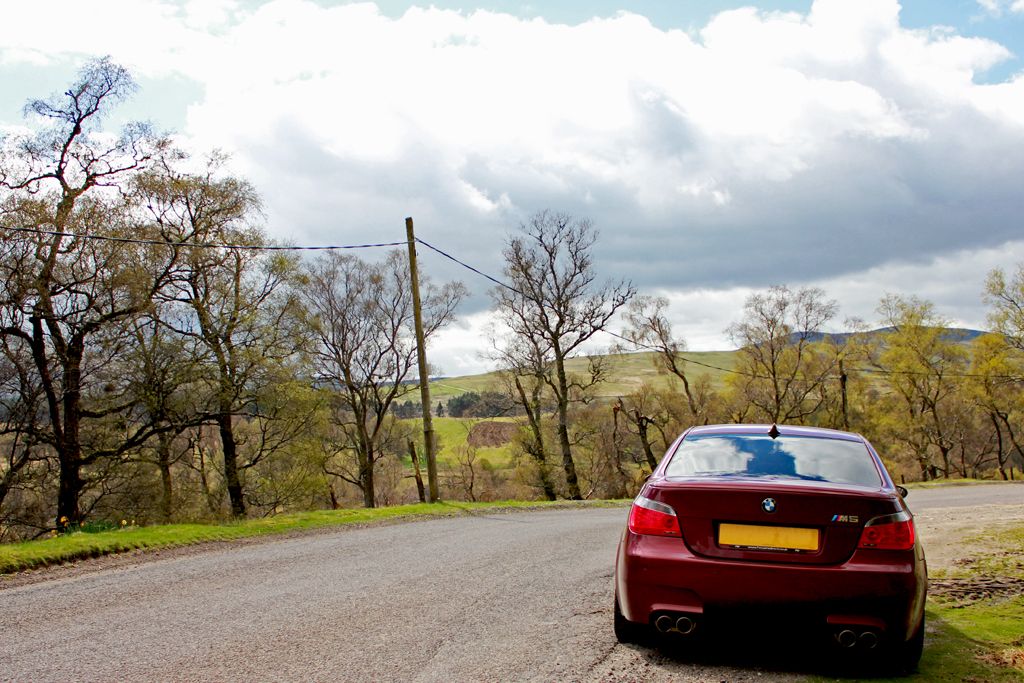 I've also got a few other toys, my VW T5 is my workhorse. Had to get it remapped the first day I bought it as well as it needs to be good for towing.
I also have my track car, I used to build a lot of things for people but spare time is rare these days so I just look after myself now. Just about to start on a new engine build. Got a v8 and a massive turbo to go in her, aiming for a nice safe 5-600hp when its done.