Discussion Starter
•
#1
•
Hi everyone,
For a number of years I had a OEM boxed front Style 65 wheel in my goodies collection that I picked up along with some other parts. It was previously owned by a meticulous E39 M5 owner who had also purchased a full brand new set some years previously and were held as a spare set. This single front was used very lightly in so much it had a tyre fitted and it used to be taken with the car during the summer use it was out of storage and went on trips to Europe. He mentioned he'd only needed to actually use the wheel a handful of times. As the car was sold, the spare set of brand new wheels also sold, this spare was hanging around so I took it.
Purpose of this thread is for those guys who want/need a reference to see what a next to brand new OEM Style 65 wheel looks like and to give wheel refinishing specialists a visual representation. I took lots of pictures but unfortunately only with my phone's camera. I know this won't give a close to 100% accurate colour representation and of course, various computer monitors won't also show colours to that level of accuracy. What you will be able to see are the wheels markings around the barrel, the way the silver layer 'overlays' the black base layer of colour and also the barrel edge beading.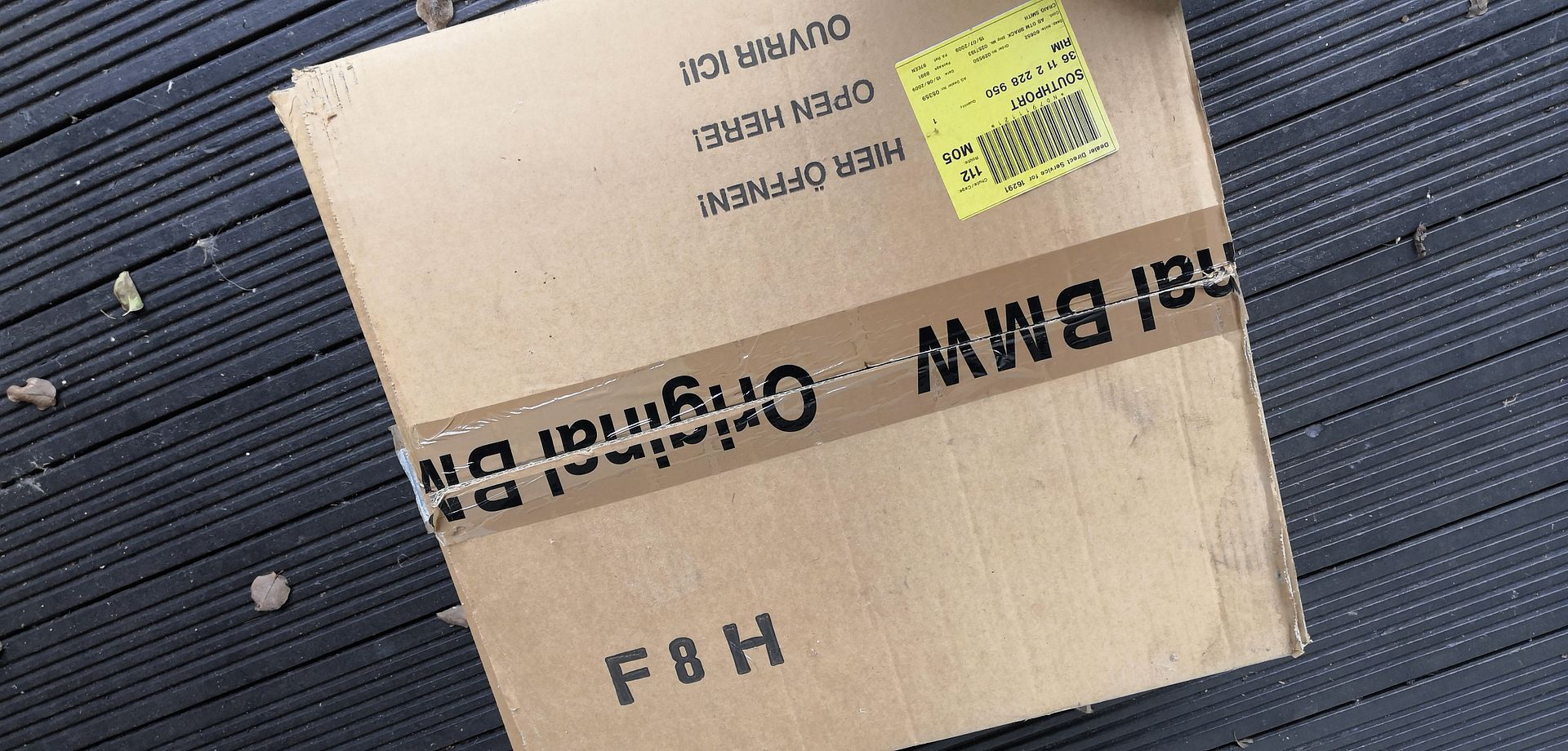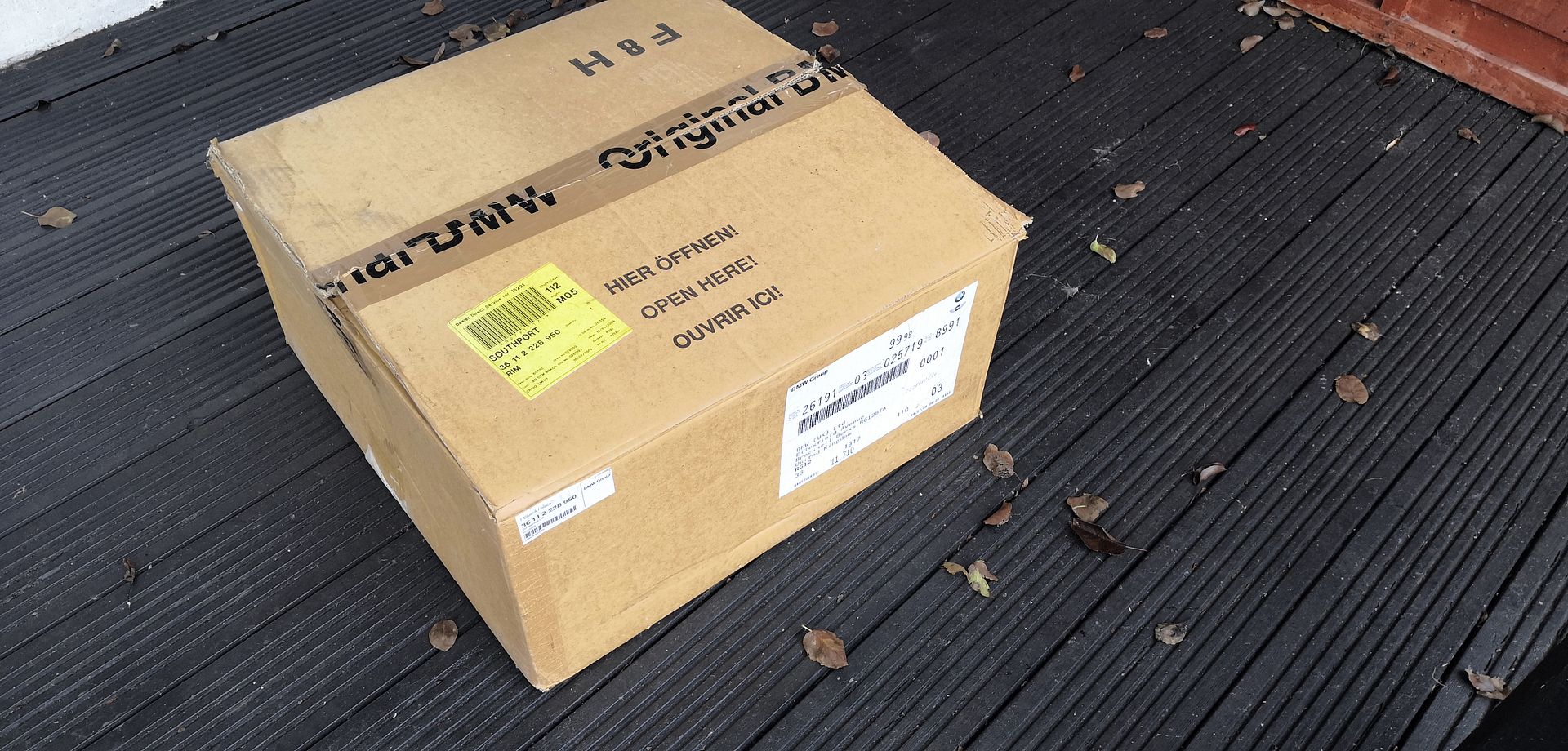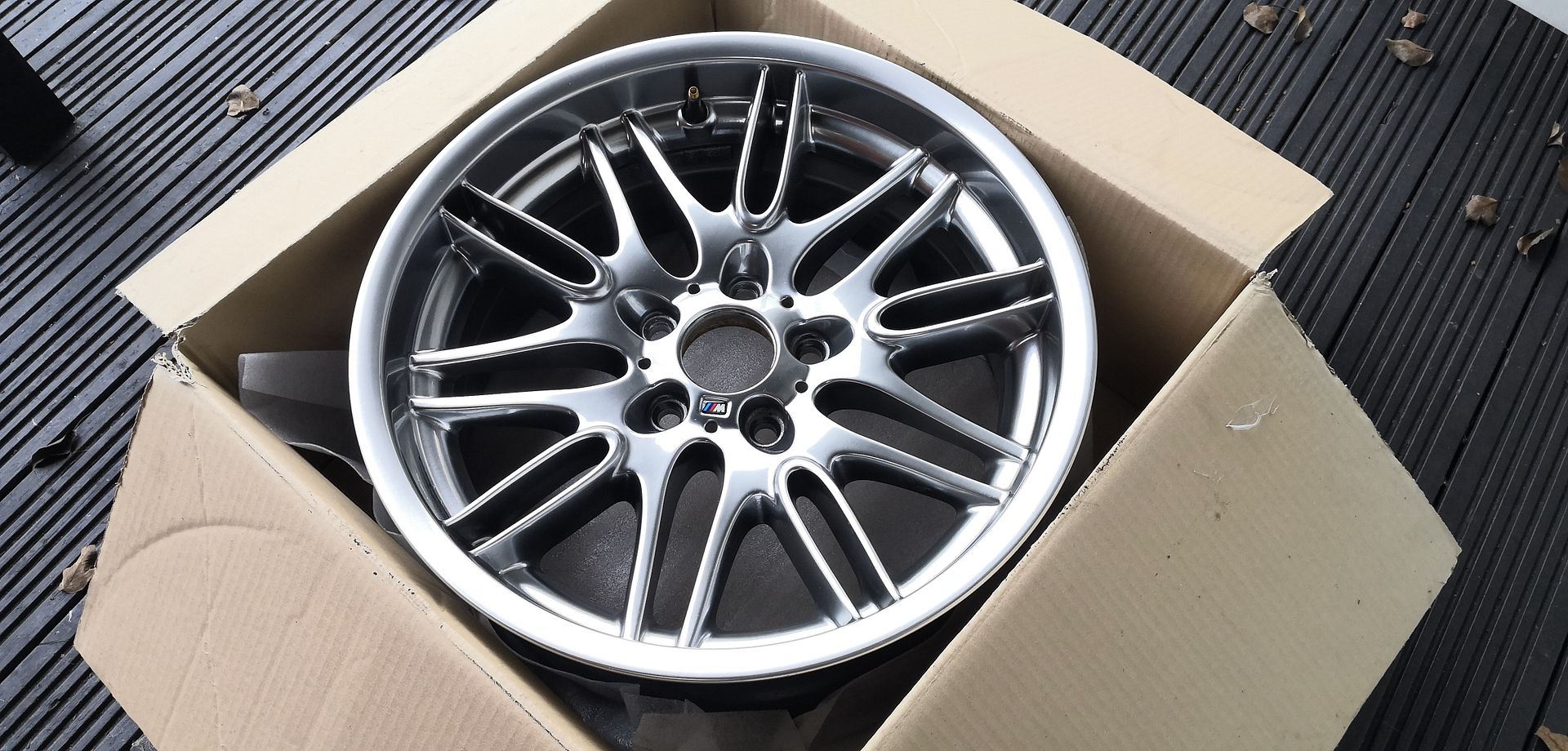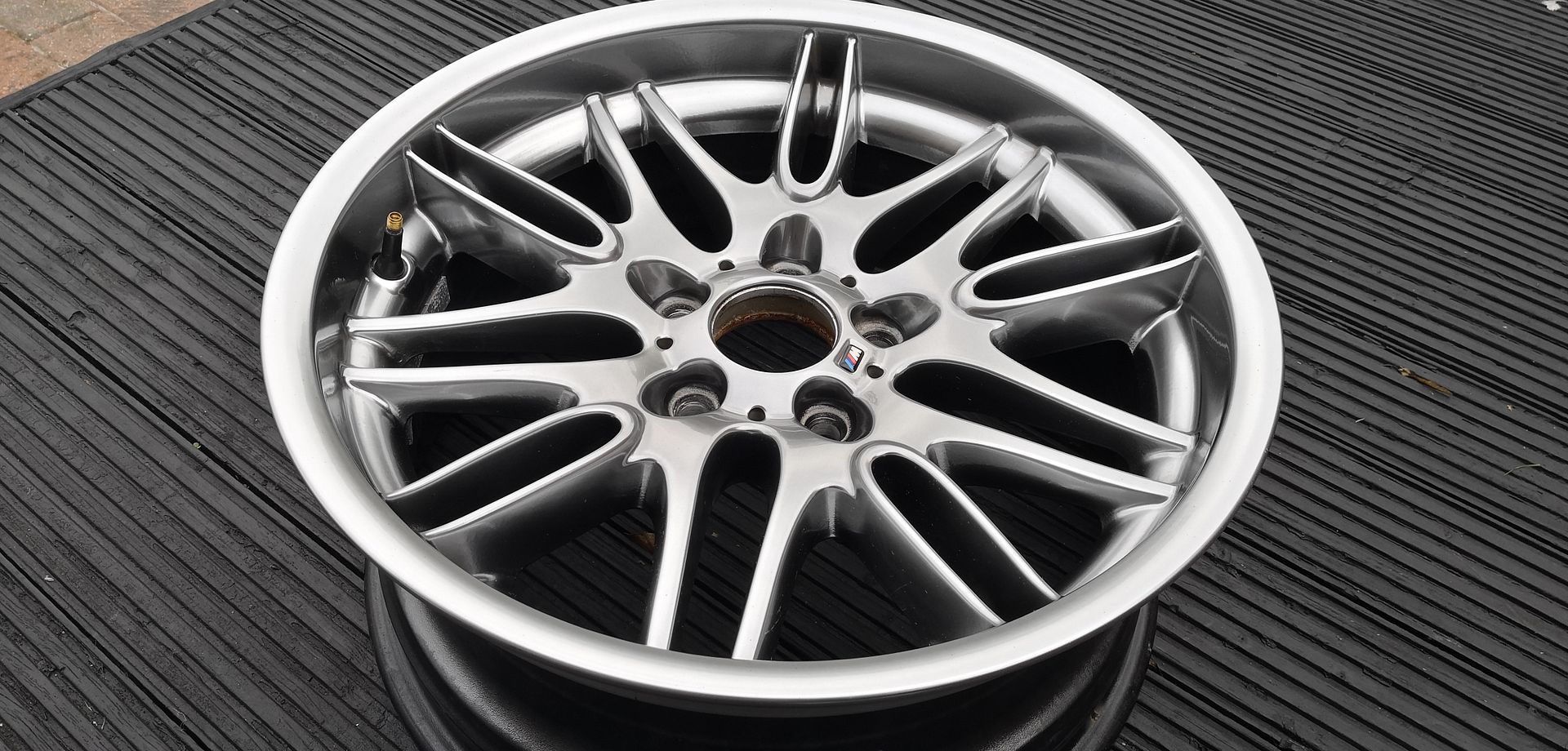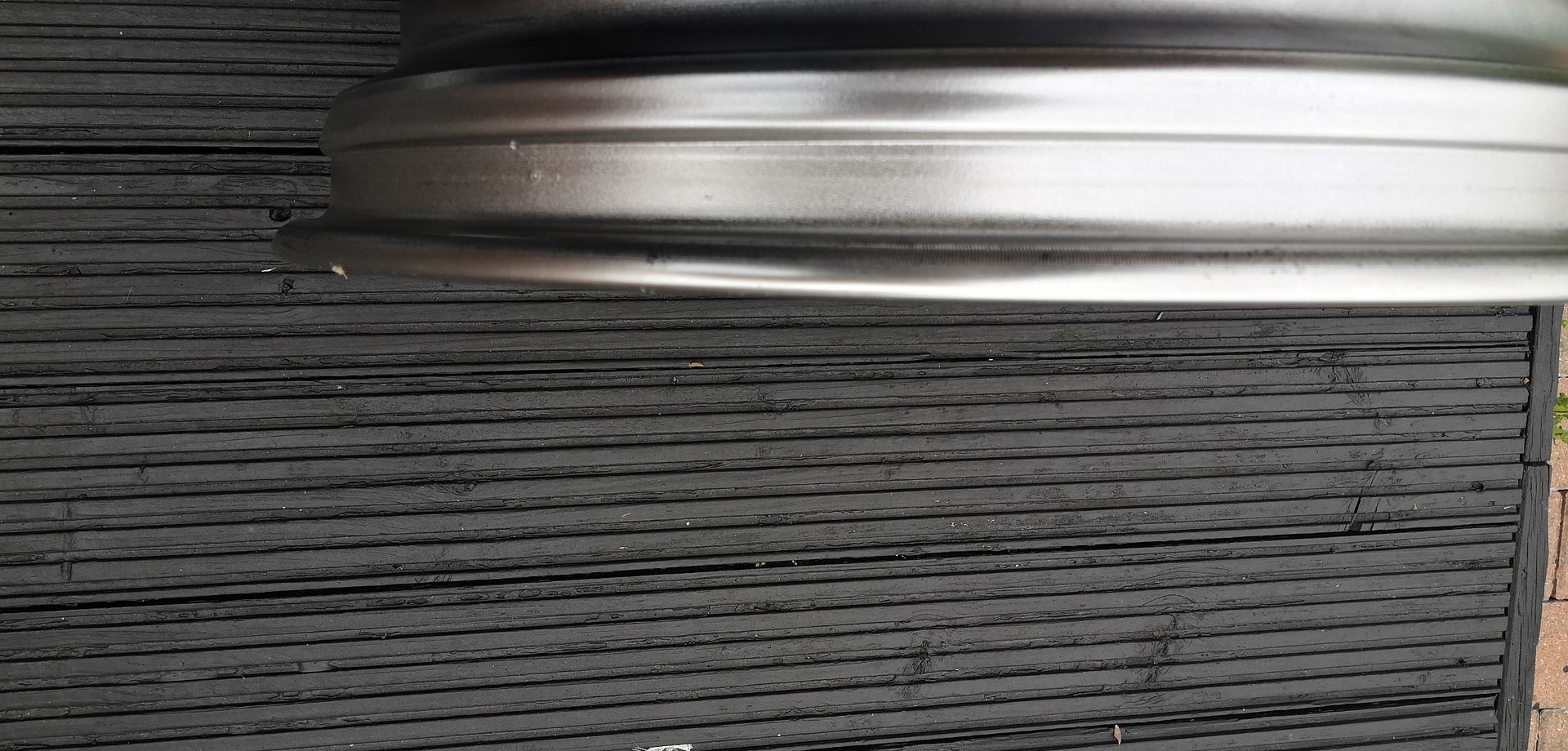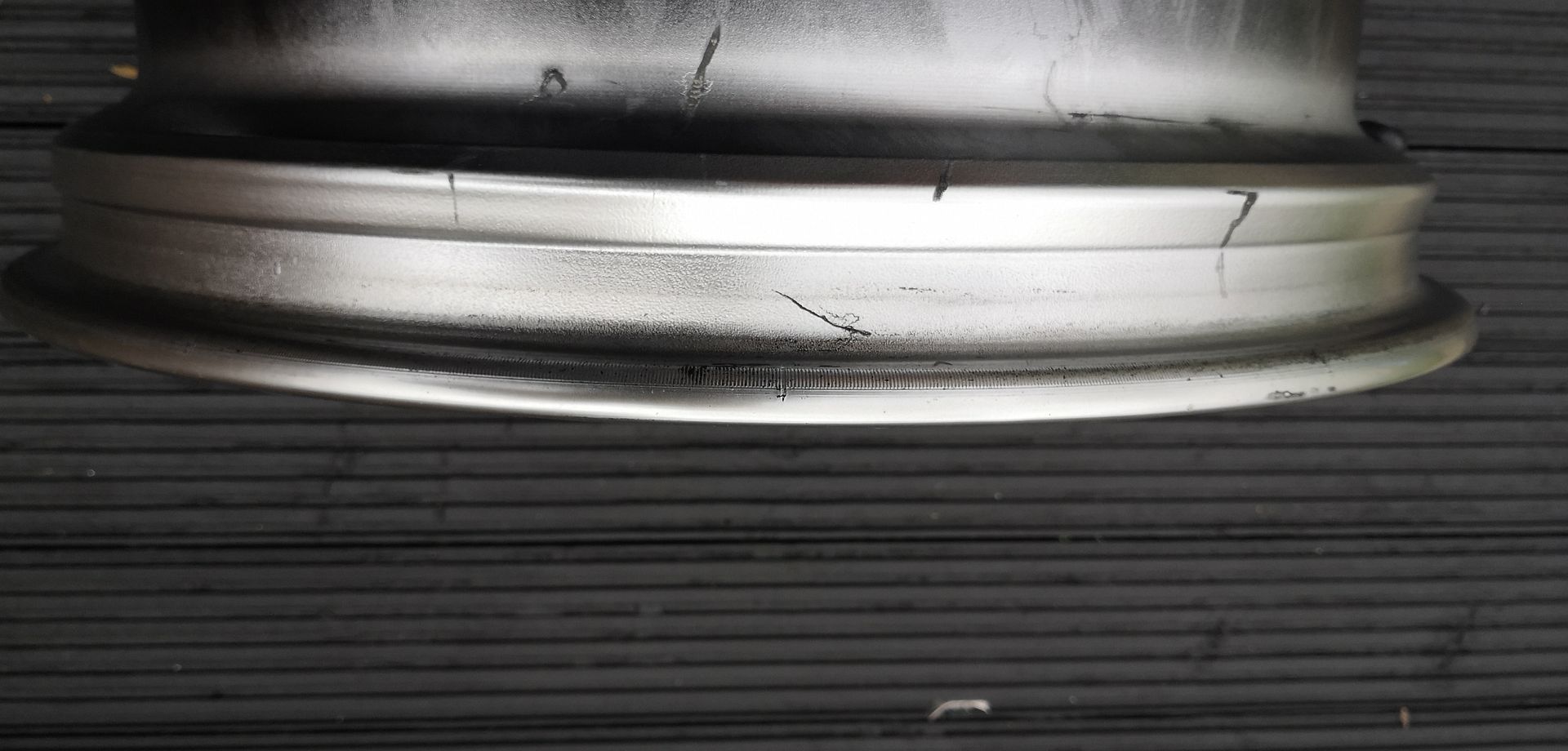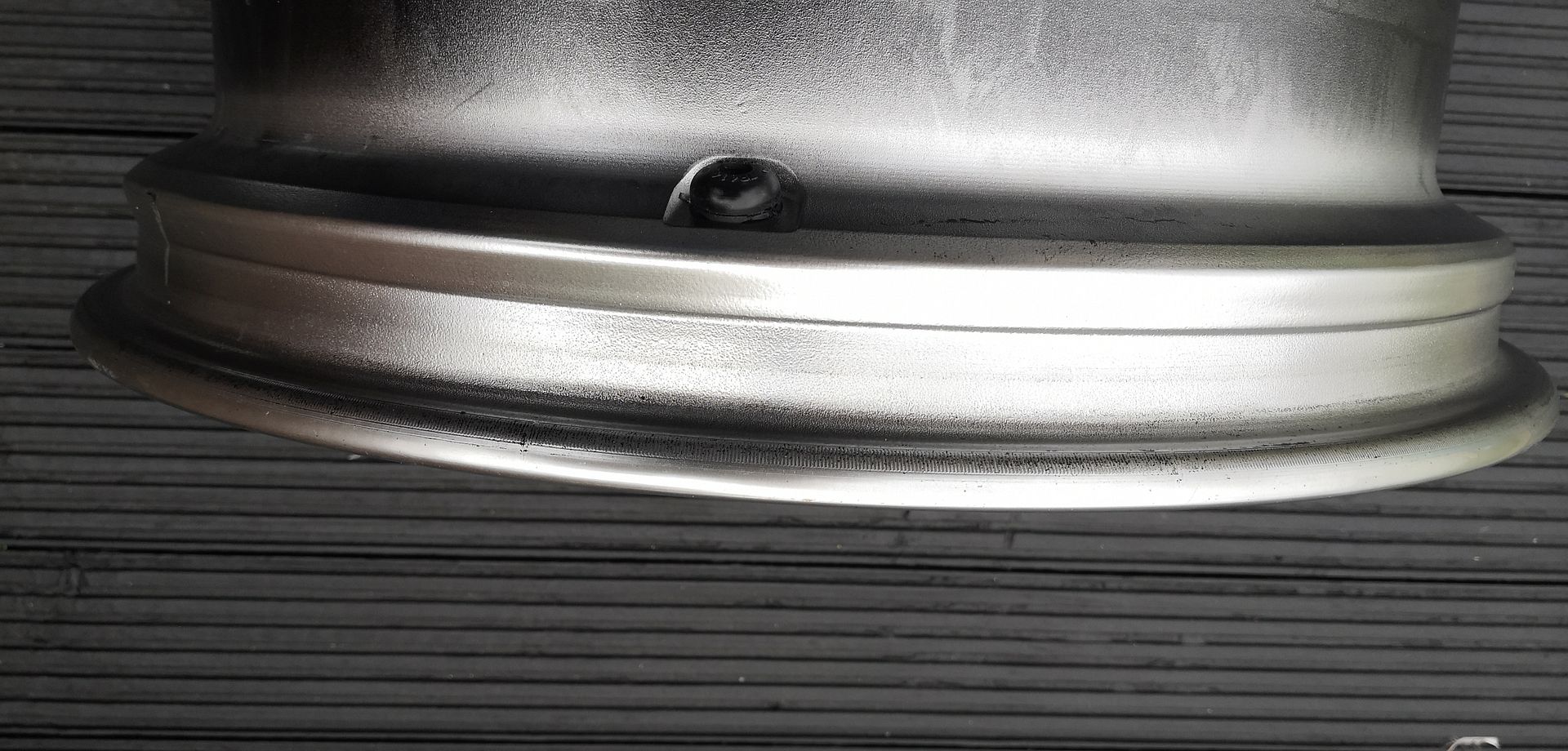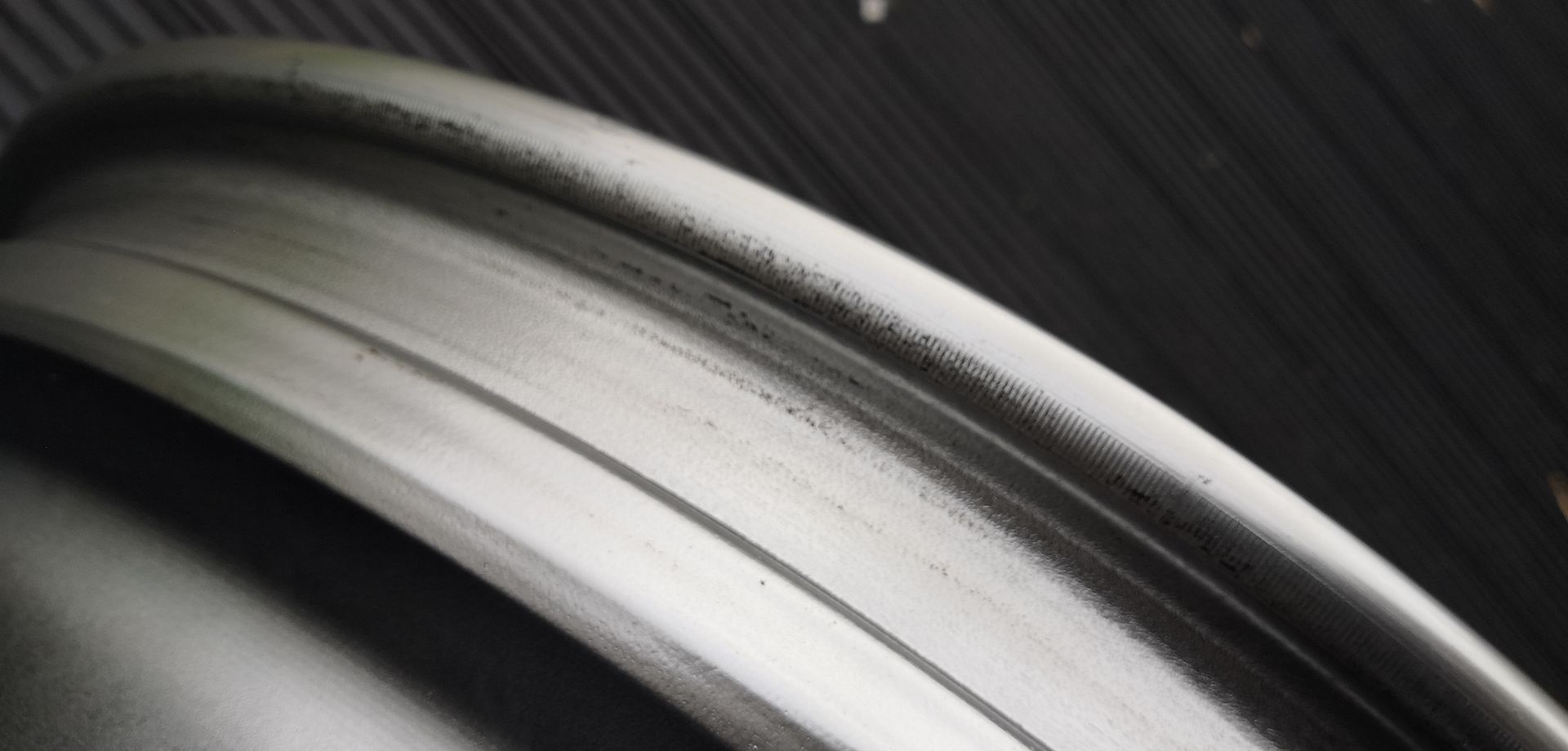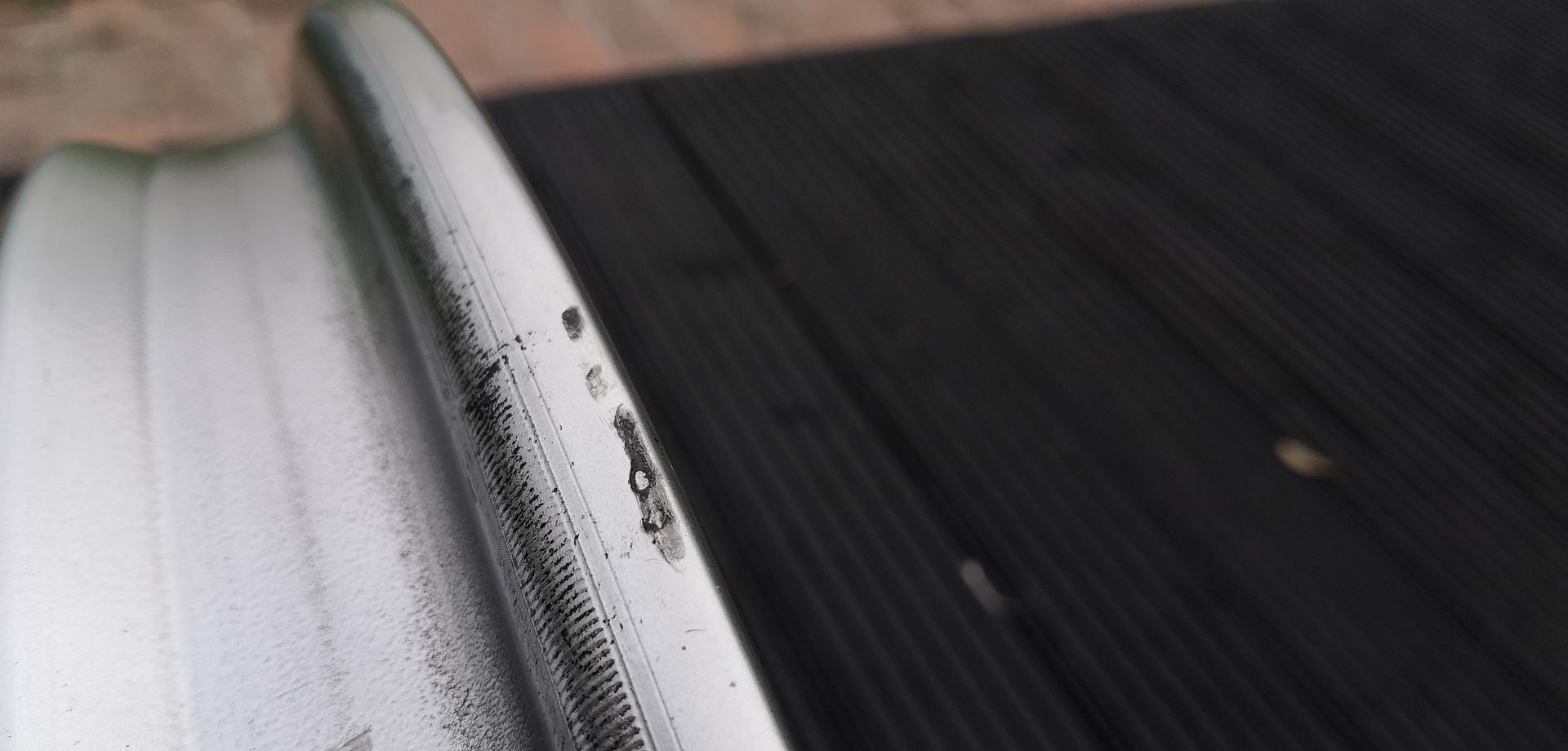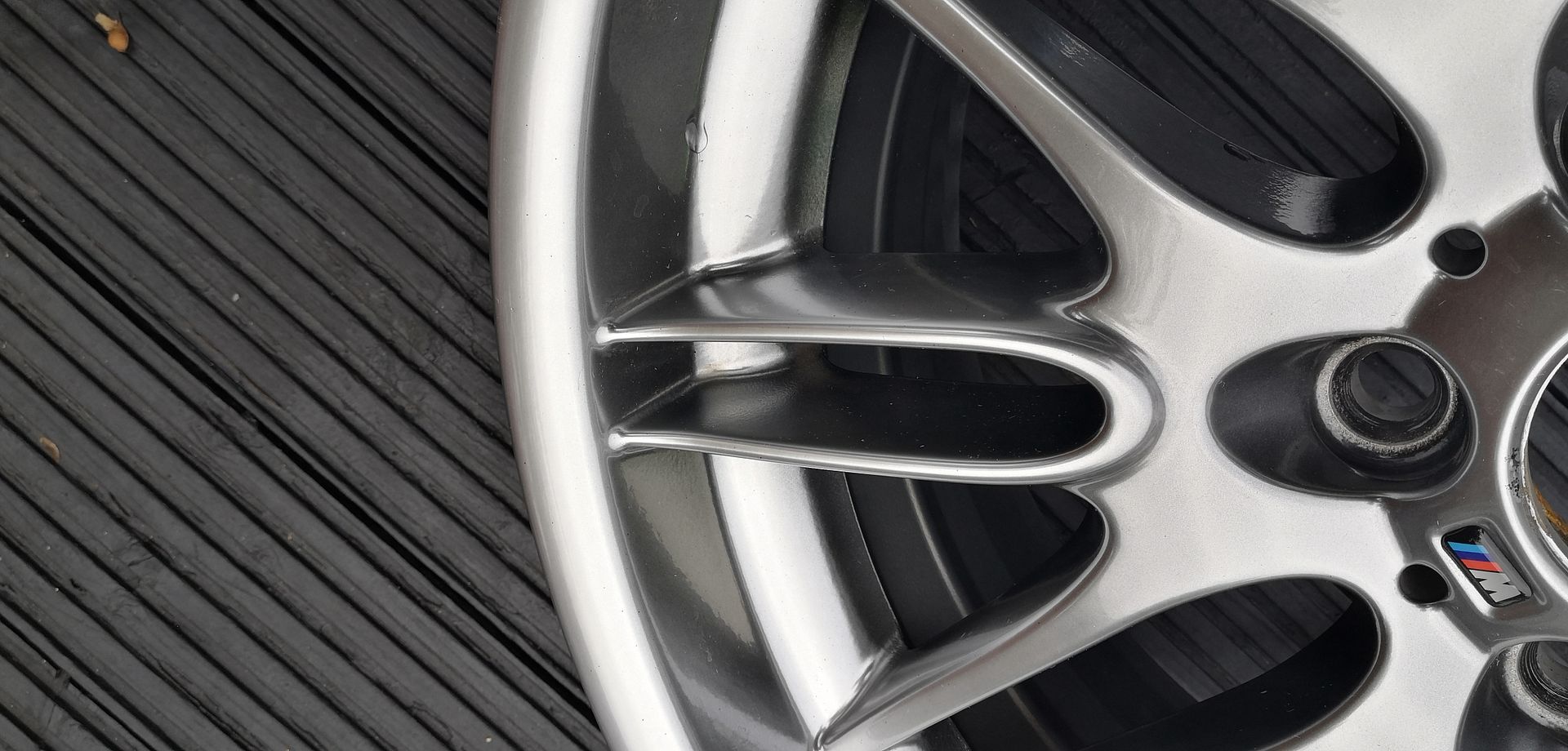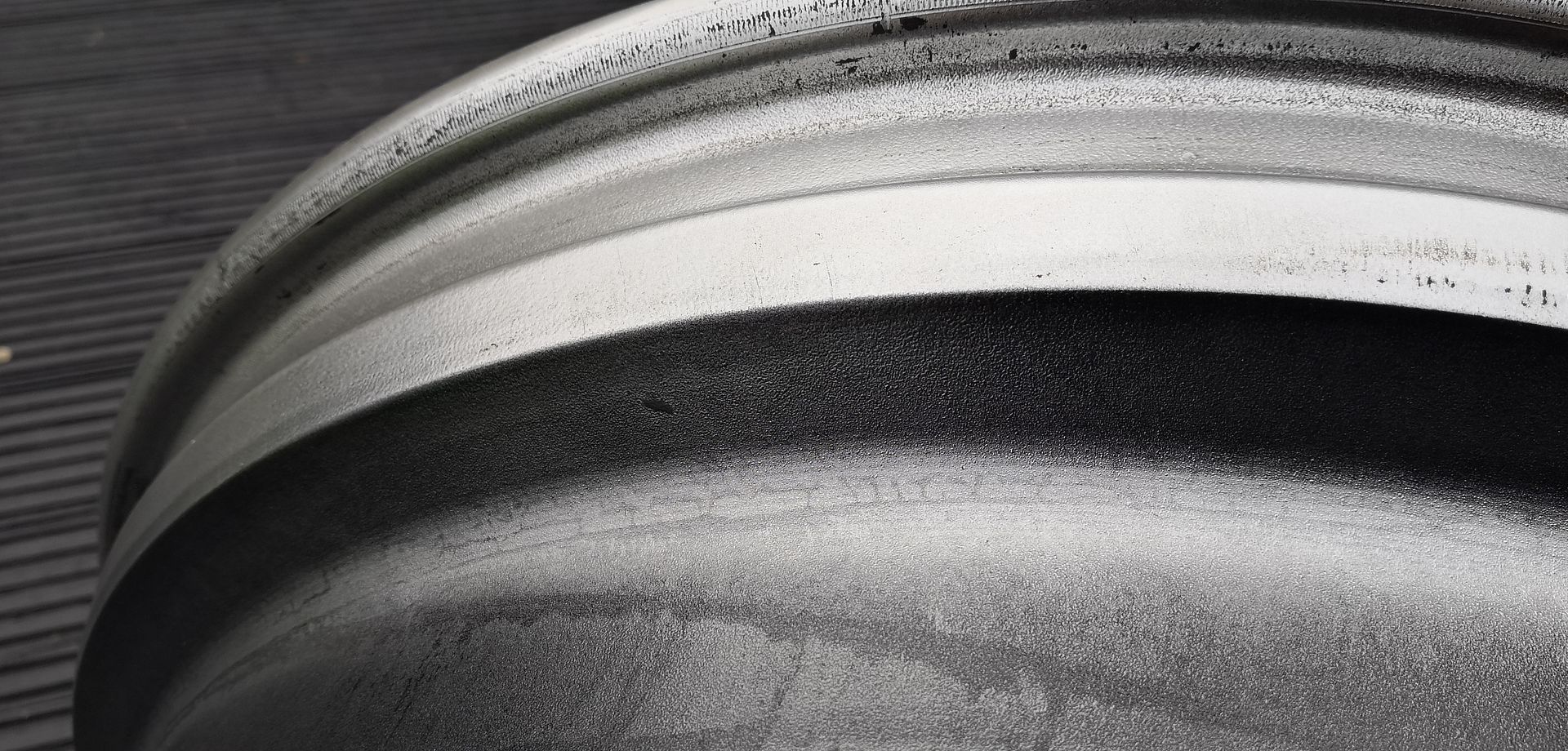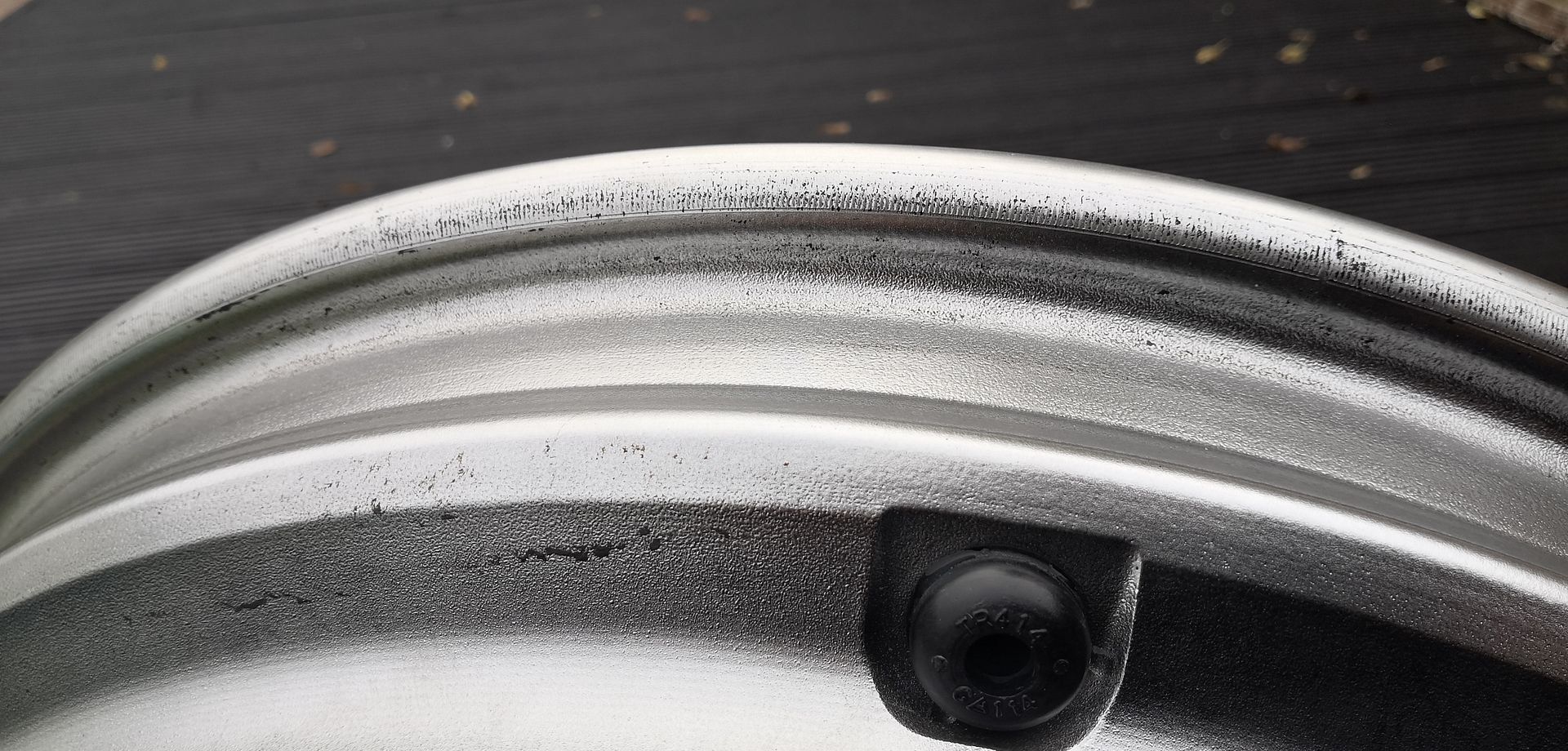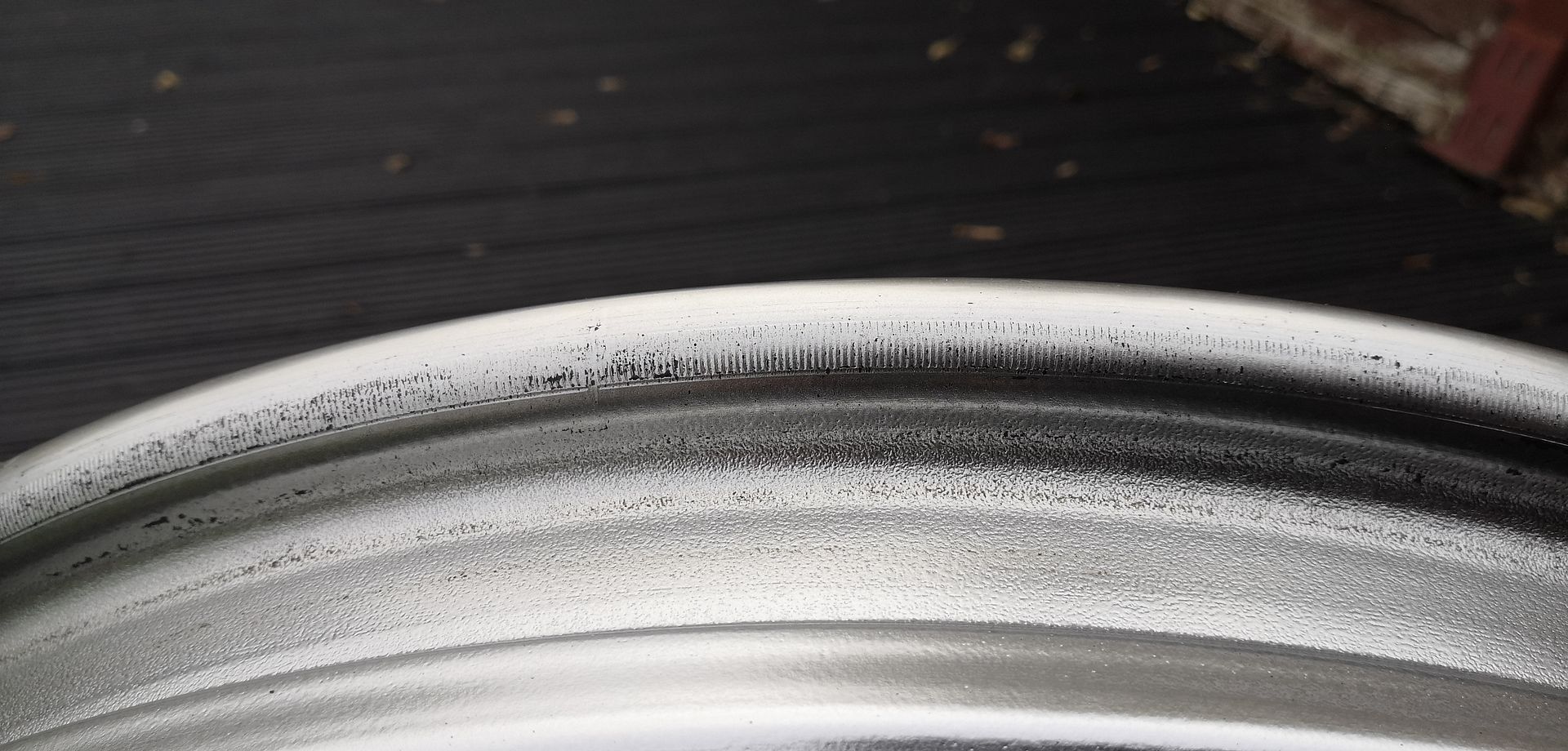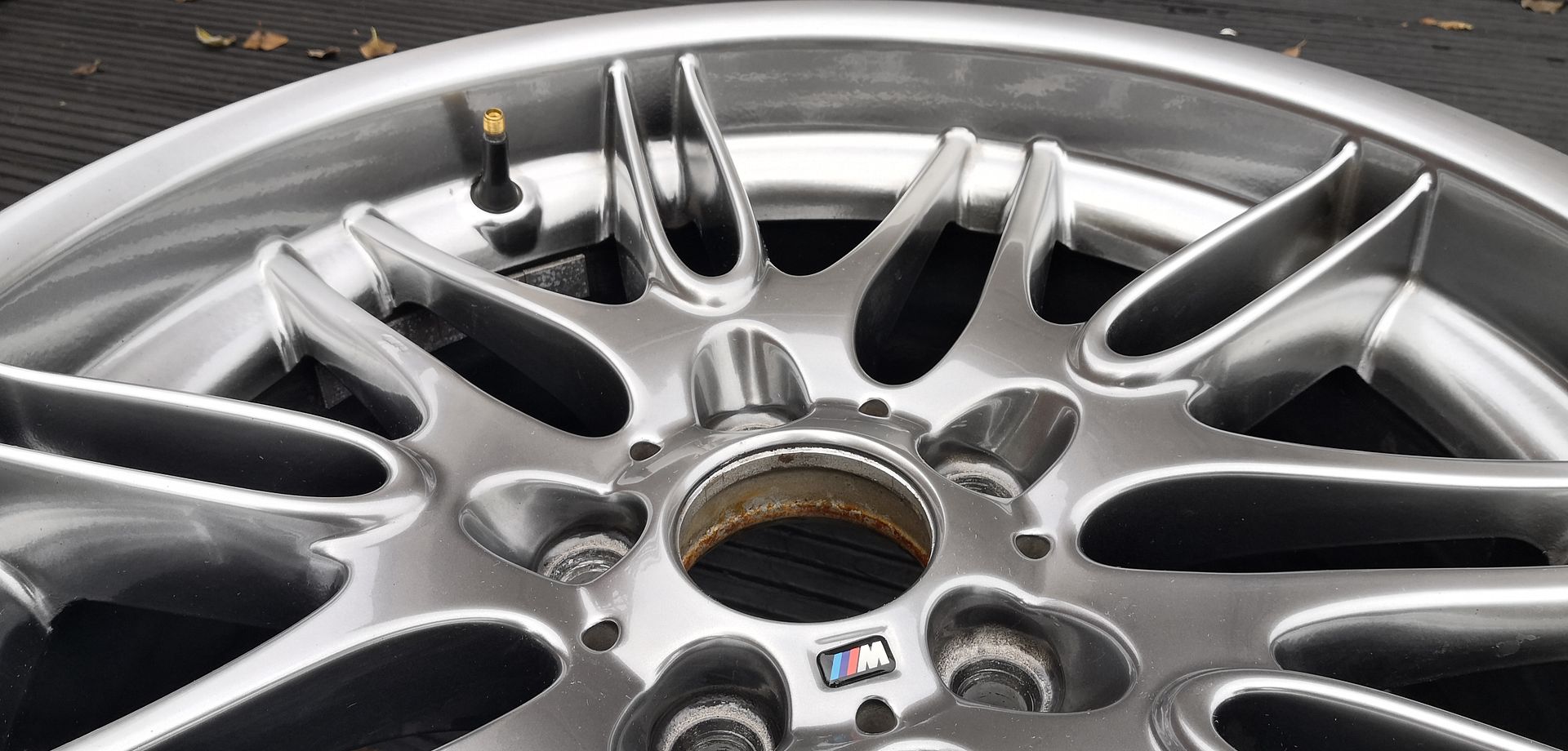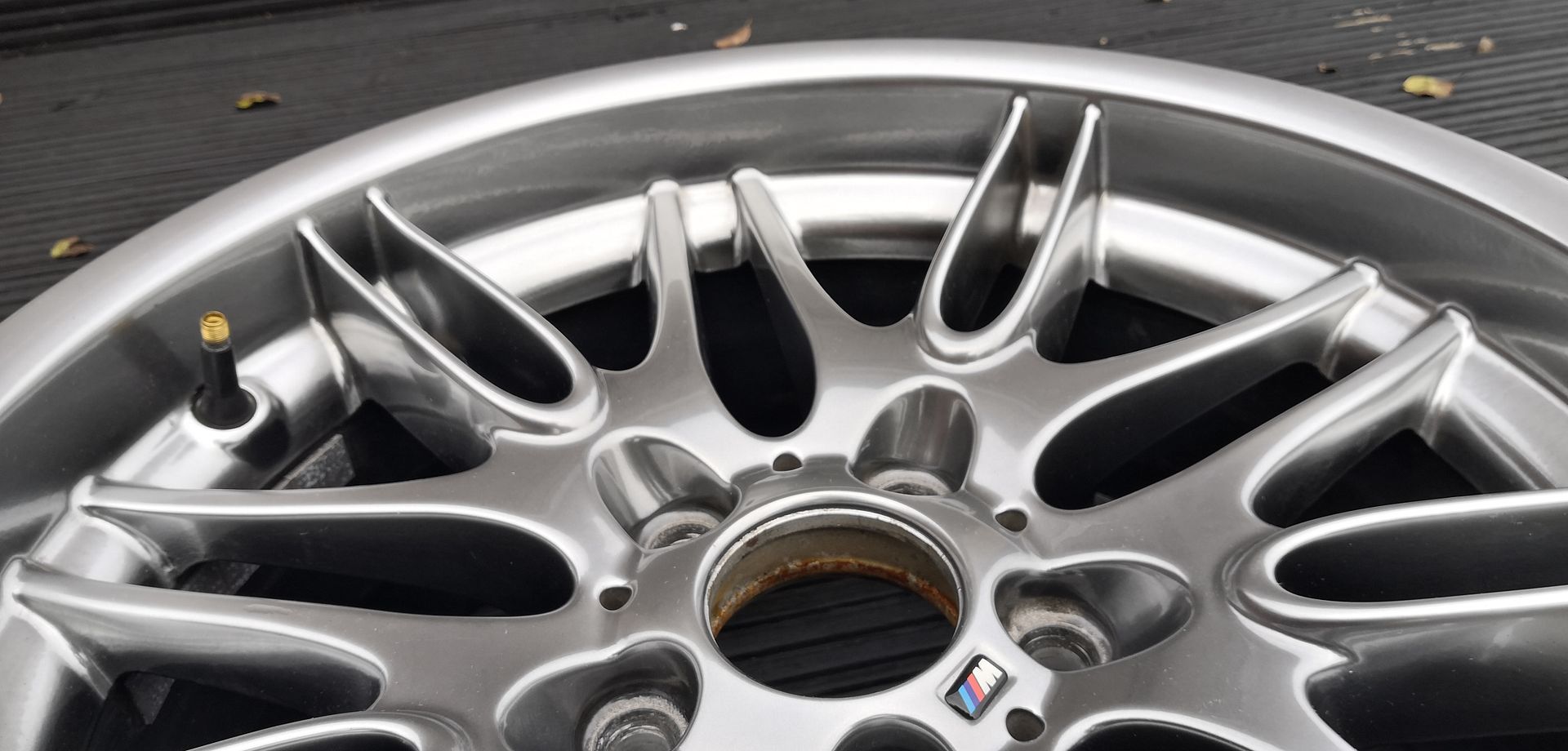 The wheel I recently sold to another enthusiast who had issues with a refinishing specialist and was in bit of a pickle and needed a wheel fast!
You'll be able to see how the silver layer covers over the wheel lip and over the barrel by quite some margin. I believe the original finish is a black paint layer and then the silver paint layer over the top that's applied by hand and the reason for the shade variances is that new quantities of silver paint are mixed up per specific batch of wheels to be painted during the manufacturing finishing process. This particular wheel I think was one of the 'brighter' shades as I've seen next to new Style 65 sets and ones which haven't ever been refinished that were noticeably darker in shade. Just to also confirm this single wheel has never been refinished, touched up or had any abrasive cleaners etc used. The silver paint layer was very smooth indeed. I know an option is to have 'powder coat' finishes chosen when refinishing, but one downside with powdercoating is the slight 'orange peel' effect that is synonymous with the final result. For those wanting as close to OEM as possible, I'd say wheels need to be painted to reduce significantly, in comparison, the orange peel effect of powdercoating.
More pics in subsequent replies..
Cheers, Dennis!