So, my situation changed such that I'm street parking every day and not driving far enough for the car to get up to temp. I was looking for a beater, but stumbled into an M5 for a price that I couldn't say no to. So, this cars goal will be comfort, civility, and reliability... while still having sufficient driving dynamics to not make me want to put into a tree :confused3.
The S62 has enough torque to work better in the cold than the S54 (needs to be revved out) and I'm going to run the newly S62 (and S54/S65/S85) approved (by BMW) castrol edge professional 5w-30 in it in winter months for the constant cold cycling.
This is going to go quickly at first, as I'm copying/pasting posts from M3forum, and then slower, as you guys get stuck in real time.
The car: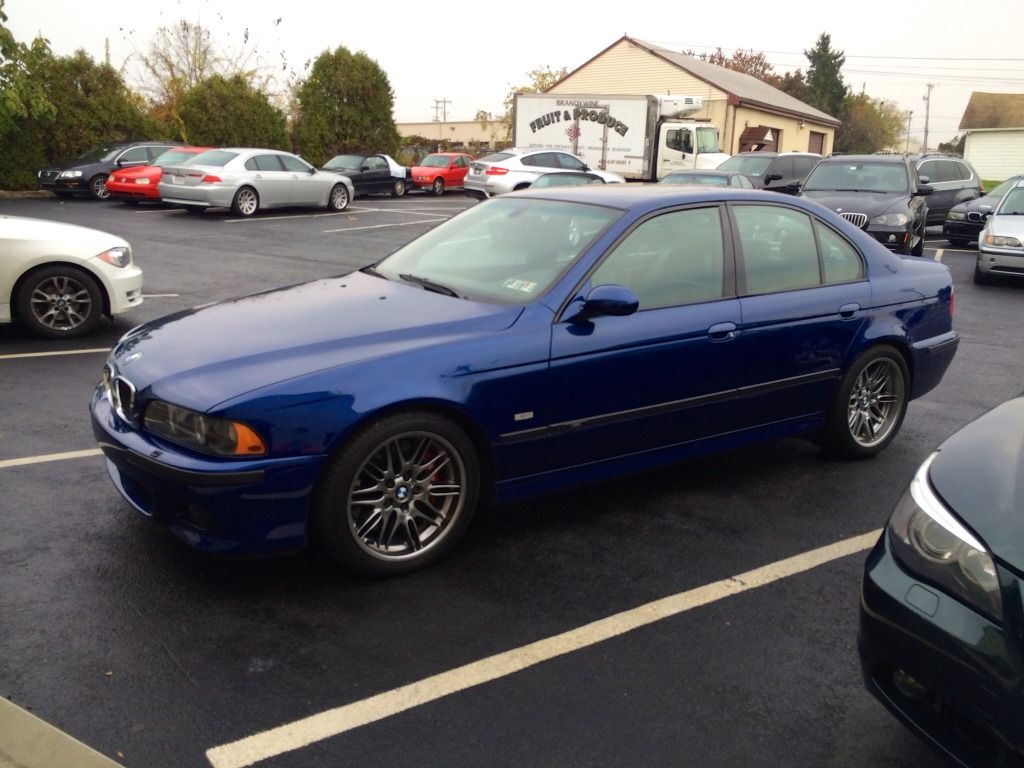 Needs euro dash ASAP to regain the lost leg room!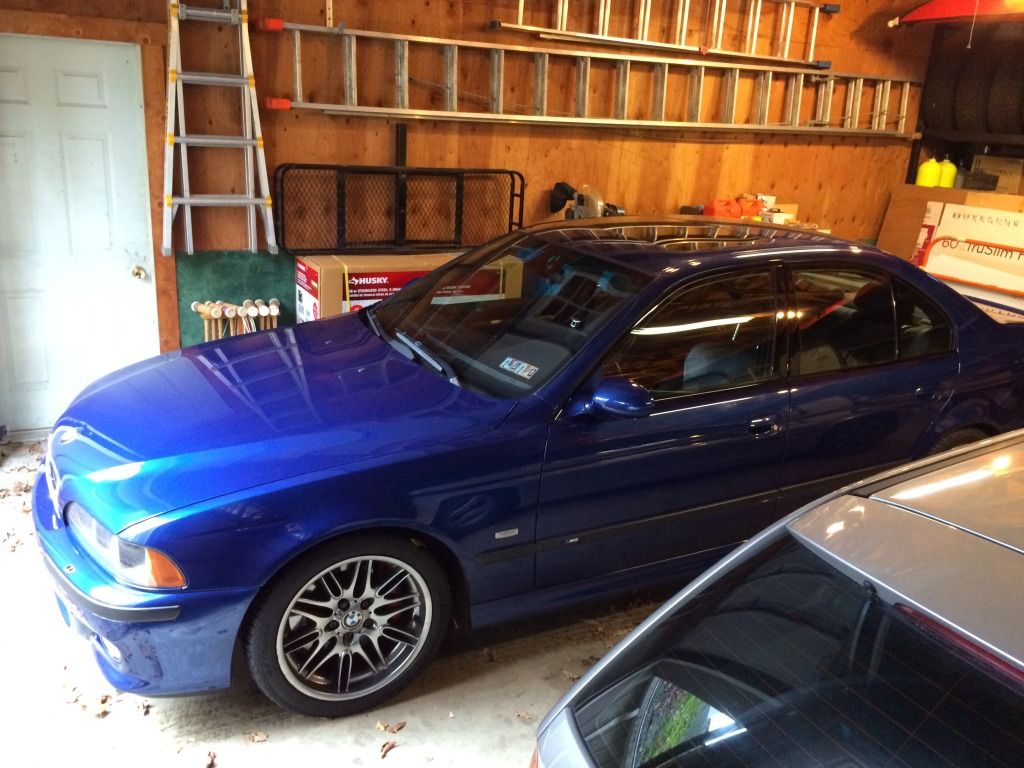 forgot how awful MKIII/early software nav is! Will be getting MKIV and a custom OS shortly...
Project list currently to bring her up to DD spec:
Cooling system
replace breather system
diff/trans/oil
SSK removal and new shifter bushings
euro dash
oem bluetooth
MKIV retrofit
intravee
misc coding options
misc ecu changes
secondary air system delete
Beisan vanos fixes
timing chain guides/tensioner
diff mounts
clutch line (slight leak)
interior rear view fix (fluid about to dump)
get a snow wheel/tire setup
space saver spare/jack retrofit
X5 thrust arm bushings
replace missing underbody panels/bolts
replace center climate vent (cracked)
Car already has a stoptech front BBK (keeping) and tubi exhaust system (selling).