Discussion Starter
·
#1
·
I still want to share since I get most of my inspiration from this board and its great group of members :cheers:
I finally took some shots of the car this weekend, im still due for a proper photoshoot but I figured these would do for now.
My specs and mods:
2001 540i auto. (eurospec) with 59000KM.
- Front and Rear M-tech bumpers
- m5 mirrors
- m5 trunk lip
- jet black roof
- jet black kidney grills
- jet black window trim
- 6K low beam xenon bulbs
- 6K fogs
- umnitza V2 angel eyes
- 20x8.5 / 10 iForged, matte black centers, polished lips and barrels.
- 245/30 and 285/25 Nitto Invo tires
- Stainless brake lines
- Cquence drilled front and rear rotors
- EBC Yellow stuff brake pads
- Bilstein HD shocks & Eibach prokit
- Cat & rear muffler delete with custom tips.
- Interior is bone stock with the exception of carbon fabric and custom suede headliner, pillars and rear speaker deck.
Future mods are m3 smg steering wheel, aluminum pedals, component speakers amp and sub (all neatly installed and hidden), Bilstein PSS to replace my current setup and some nice engine mods, among some other details. All C&C welcomed.
finally out of the garage after 1 month with no use, lol.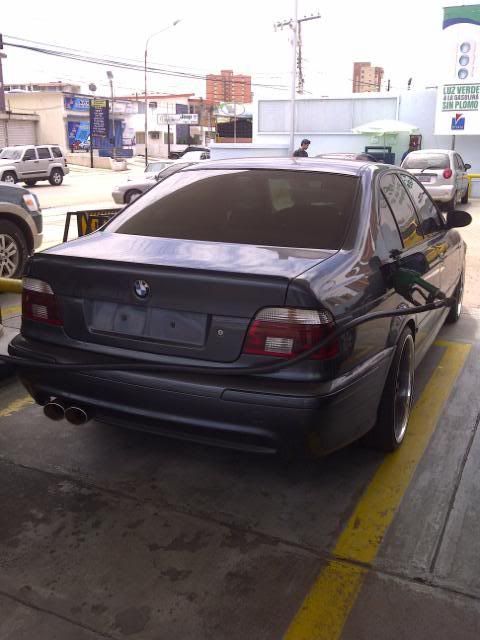 then after some hours of washing and waxing and a trip to the local track... (15.1 1/4 mile with a lousy RT and a bad maf sensor)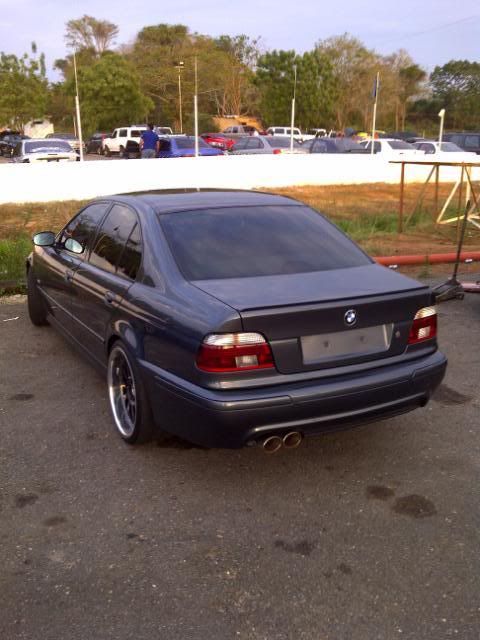 then back home....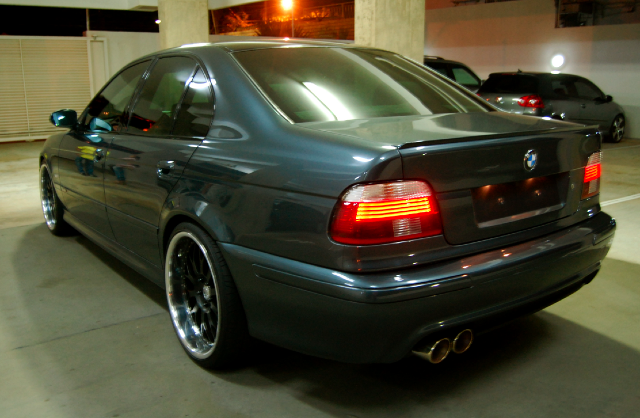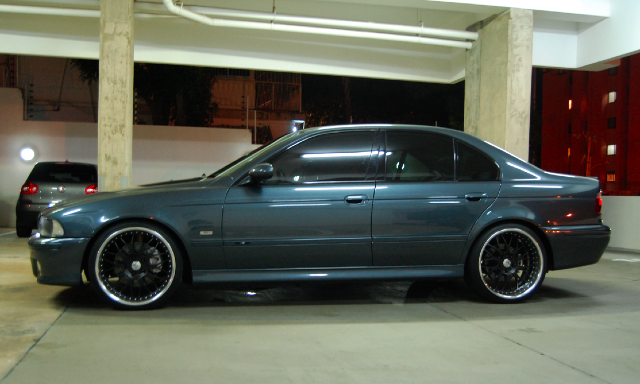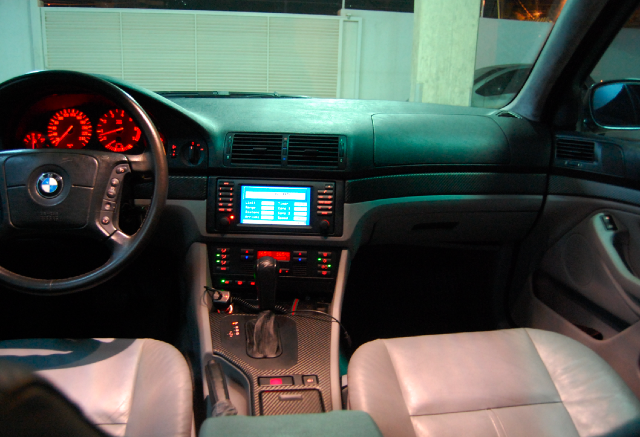 I really wish she sat about 1" lower in the rear and about .5" in the front. :Thumbdown: