I finally found some rims locally that would work and look ok on the beast. I had a friend mount and balance them today, what a PITA! In addition to the normal slim sidewall they are also run flat tires so they were quite stiff! The rims are Miglia 1000's and are 18x8's. Tires are P245/40R18 Blizzak snow and ice M03 run flats. I bought the tires on Craigslist "used" although they look brand new for $200 (all four). I found the rims on a local car forum and paid $200 for them. I think I did well as I sold a set of stock OEM 528i wheels (16") and blizzaks with 60% tread for $400 a week earlier.
Took her for a test drive in the snowy roads here in Buffalo, even visited a parking lot. WHAT A TANK! This thing is amazing in the snow! Now I can actually steer when drifting and playing in the snow :2: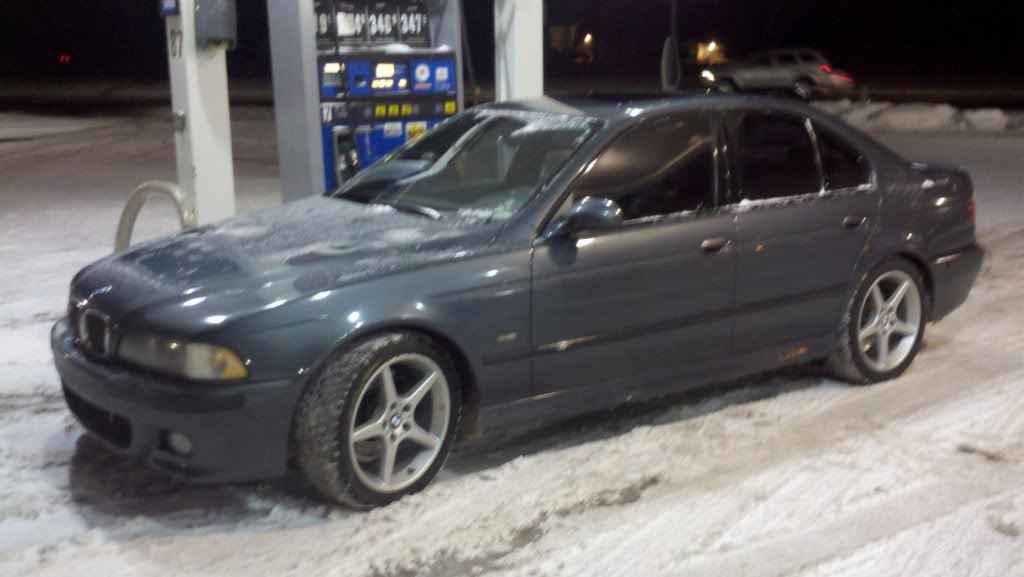 Now I just need to clean them up.