Discussion Starter
•
#1
•
Hey all my name Brian and I'm from Windsor Ontario. About 3 weeks ago I came across a this 2006 black on white M5 in Toronto with 135,000km (83K miles). After a bit of research I found out it was dealer maintained the entire time. The car was in great shape, drove and shifted perfectly so I decided to pull the trigger. I got the car on a Friday and the following Wednesday it was already in the shop getting KW V3 Coilovers, Vossen Wheels and Kreissieg Exhaust :7: along with a few other minor mods. Overall I love love love the car and look forward to enjoying it for many years. This car is a weekend warrior and will not be daily driven. Thanks to the great folks at ECS Tuning for hooking me up! If you follow them on Instagram you may have seen a few pics of my car already. I'm dropping the car off tonight for the service 2 kit (plugs, oil change, filters etc) plus a tranny flush. I plan on sending an oil report to Blackstone, so I have my fingers crossed. My next mod will definitely be intake, but for now I'm just enjoying the incredible sound of the Kreissieg exhaust!!!!! I will take some good pictures eventually, all I have for right now are some crappy cell phone pics. Enjoy!
A few pics when the car was stock for 5 whole days
The new coils:
The Kreissieg Exhaust, definately one of the most beautiful exhaust systems I have ever seen. Fit and finish on this system was amazing. It's a shame it's hidden under the car!
Blackout Front Grilles: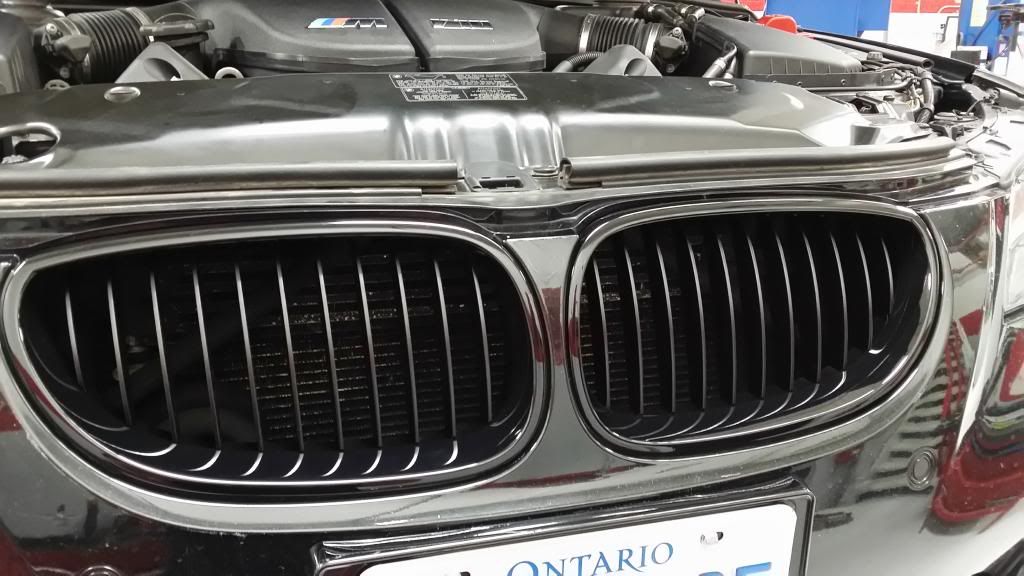 Carbon Fiber Side Vents: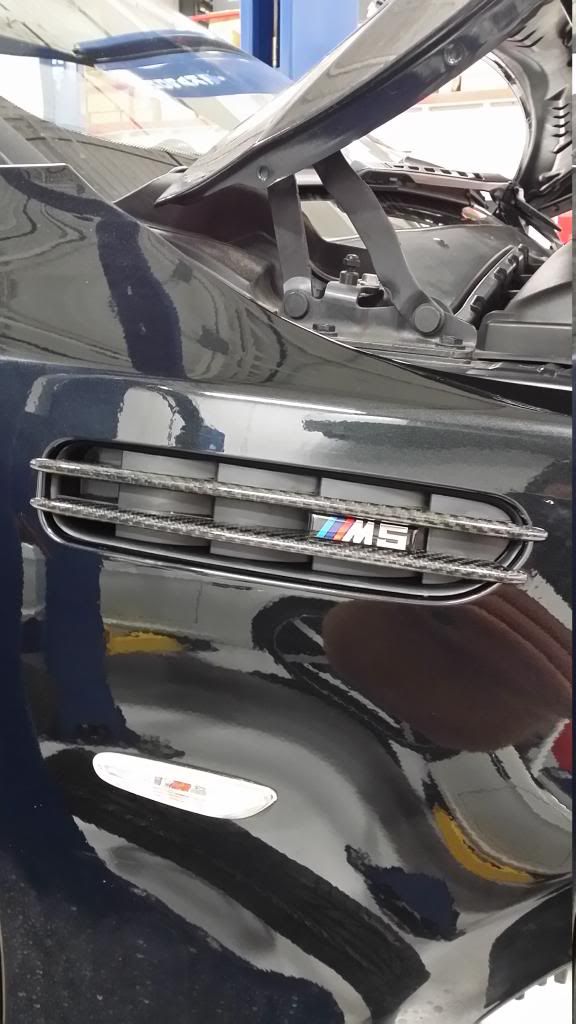 First time lowering the car: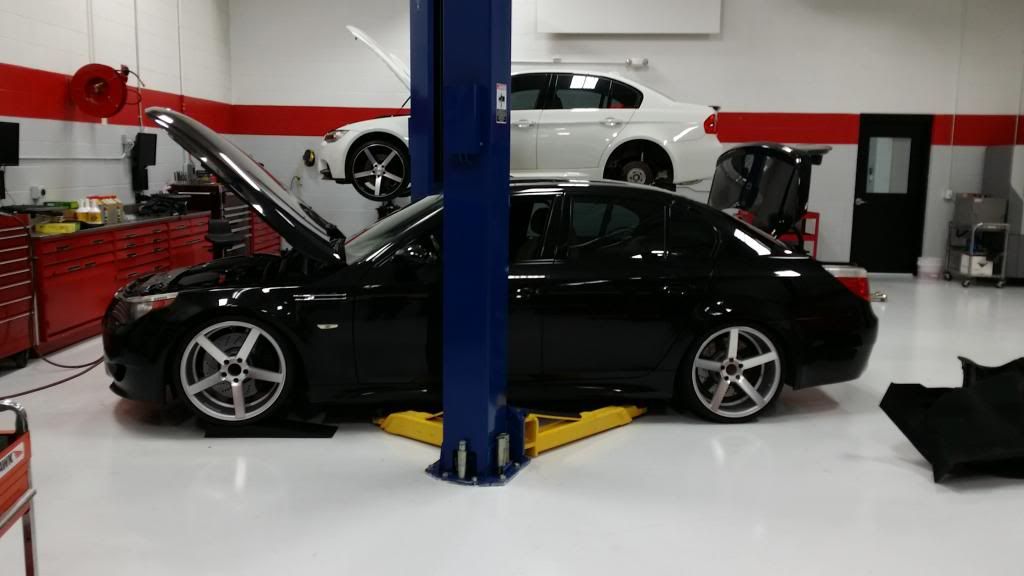 A few cell phone pictures: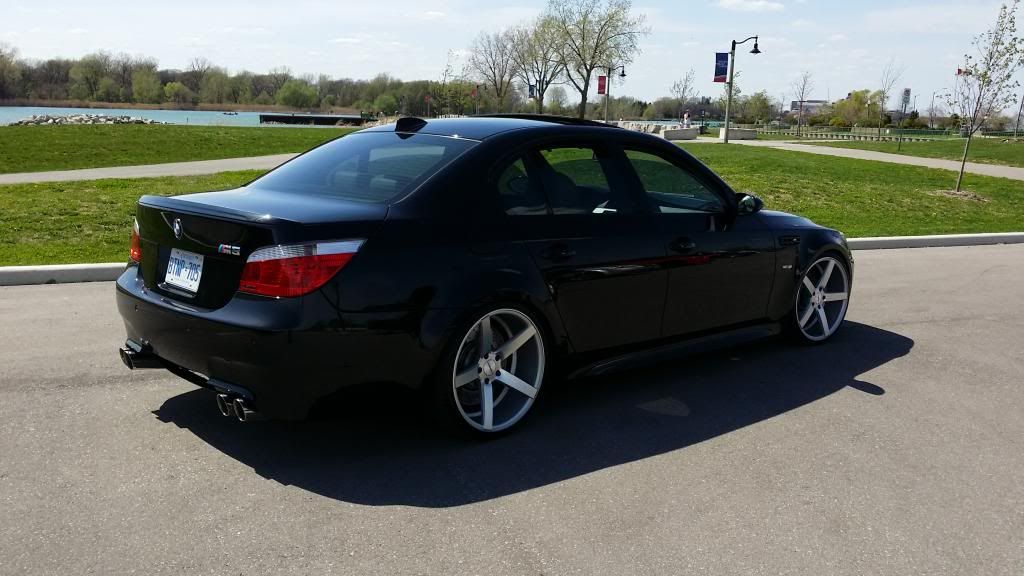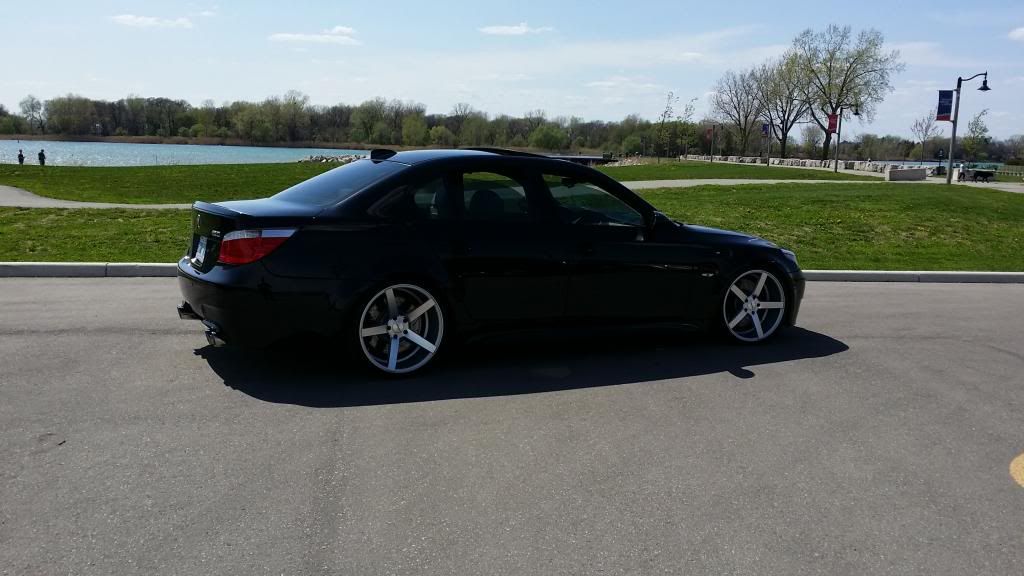 Here are a few videos with the exhaust, again not the best quality, it's hard to get the true sound of the exhaust, but they are the best I could do for now with my cell phone:
E60 M5 with Kreissieg Exhaust - YouTube
E60 M5 Kreissieg Exhaust through Tunnel - YouTube
E60 M5 Kreissieg Exhaust Short Tunnel - YouTube
E60 M5 with Kreissieg Exhaust - YouTube