Hey guys, wanted to share a project I have been working on with a fellow friend. I've always liked the carbon inlay of the Vortsteiner spoiler and thought it might be possible to get a similar look with the oem spoiler. I went to the drawing board and started using some of my design software to make a mockup template then had my buddy use his new vinyl cutter. After a couple attempts at getting the correct length and curved ends, we test fitted our 3rd cutout yesterday and the fitment was perfect (with the slight exception that we will be making it slightly thicker).
I think it looks great since its subtle and being completely 100% reversible is also a nice thing too. For cars of other colors we could do silver or even white carbon to blend with the car or just keep it black carbon. Anyways, if we get enough interest we would be willing to do several cutouts in different 3M carbon vinyl colors (black, silver, white) based on demand and could do these for a reasonable price. The best part is that these have been precision cut and application is very easy.
Let me know what you guys think....
Closeup of the cutout:
Installed: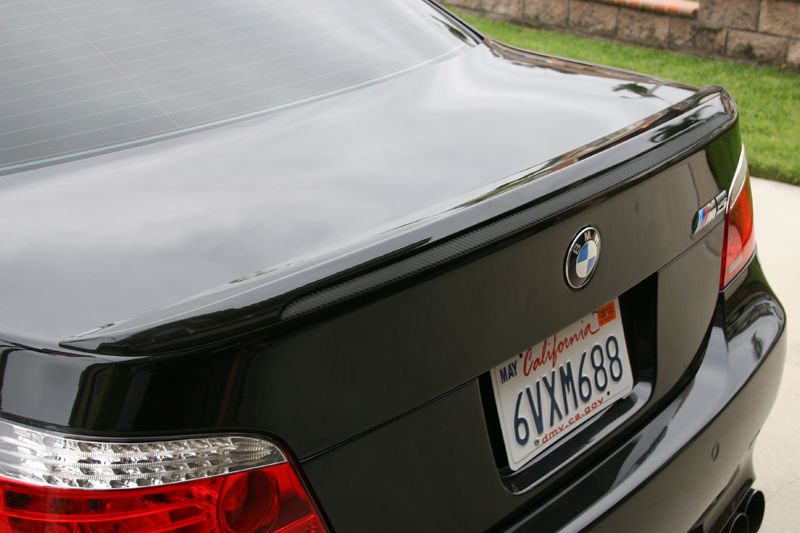 Not too noticeable on this photo.....but I like her rear