Excellent work! How lucky this car was to be saved by you. I still can't get over how nice the slicktop LMB looks. I would have given anything to have that extra headroom all these years, the lighter weight, and nice appearance.
Thanks, CSBM5! I think the car got really lucky. Probably didn't see this much maintenance in its lifetime
Germans don't really appreciate the slicktop that much, but once you sit in both cars you realize how much more headroom you get.
Man, it's so damn satisfying watching you replace all this hardware.

I need to replace the control arm bushing on the driver's side again and I'm trying to remember which one required the shock to be raised for nut access. Since you just did it, was it the rear/larger control arm or the forward/smaller one?

Put that badge back right now! How else will you know what you're driving?
Danke, Kiz!
I think you'll have to loosen the pinch bolt and lower the assembly a bit to get better access if you're removing the thrust arm. For the lower control arm (smaller one) the access is better.
I borrowed a pic from a different thread. How come it gave up? Did you use Lemforder parts?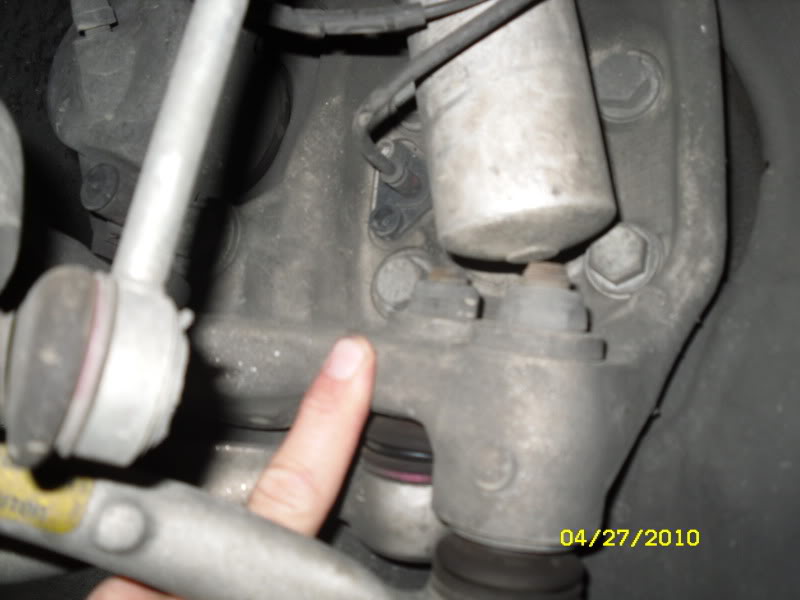 A while back, I've seen one example where the guy slapped M5 badges on all of the headrests just to be on the safe side.
Nice work! This car has been saved. Good call on removing the M5 badge on the trim...yeesh.
Thanks, Kevin! Saved indeed and its future is looking much brighter. That was my exact reaction when I saw the badge on pictures.
She's almost there. LMB looks fantastic. See you in few weeks hopefully.
Danke, Z! Hope so too and hopefully you'll get to taste the M5 on the Autobahn at speeds it was meant to be driven!
Sreten you're my hero. Hell of a job keeping these great cars on the road. Thanks for sharing your awesome stories.
Thanks, Mike! Glad it was an enjoyable read. Definitely takes a lot of effort but I love that feeling when fixing a neglected car and with everything you replace you can feel how the car gives back and drives better.
Good call on getting the proper tool for the lower rear ball joints... the generic c-clamp style tool is a complete hassle to use otherwise. Both of my rear ball joints were shot so it made a huge difference in the ride and handling.



I love how you're saving all these mildly neglected Italian M5's, haha.
Thanks, Danny! I learned a while back that proper tool for the job is invaluable. Saves so much time and effort.
Somebody has to do it.
You have the best playground for the M5 with an actual Autobahn at your disposal.

What options are there for differential bushing removal kits, or is there a kit that does all 7 rear subframe bushes because most kits that do various models of bmw don't actually say they can be used to swap out the diff bushes on an e39.
Hitting the Autobahn after fixing the damn thing - there's nothing like it.
I haven't looked into that one to be honest but a quick search revealed this -
https://www.amazon.de/BGS-6456-Silentlager-Werkzeugsatz-für-7-tlg/dp/B0092JO6HI/ref=sr_1_1?ie=UTF8&qid=1529582669&sr=8-1&keywords=bgs+6456
Same tool just bit cheaper on eBay -
https://www.ebay.de/itm/Silentlager-Werkzeug-Set-Wechsel-Tonnenlager-BMW-E38-E39-Differential-Aufhangung/312042032721?hash=item48a7278e51:g:bMAAAOSw2LZaVMh2
This tool is made by BGS which is a trusted German company that makes great tools. I have their toolset and I love it.