I used bon ami oven glass cleaner to take the glue off of the rear window from removing tint, on a 2000 540i. I found that a steam gun was better than a heat gun for melting the glue when removing tint - so my situation wasn't that bad.
Thanks for the tip! Not sure if I can find the same stuff in Germany, but at least I can get something similar.
great thread and congrats on your purchase
Thank you!
Fantastic post and congratulations! I'm glad this M5 fell into your hands and is being brought back to tip-top shape.
Thank you! I'm sure the M5 would say thanks too if it could. :grin
Couple weeks back it had an unusual way of saying
thanks
by giving me a check engine light for pre-cat o2 sensors and another small diy job.
100 euros later and that was sorted out easily and quickly.
I used OEM Bosch sensor. Very easy job, I didn't even have to remove any undercarriage protection.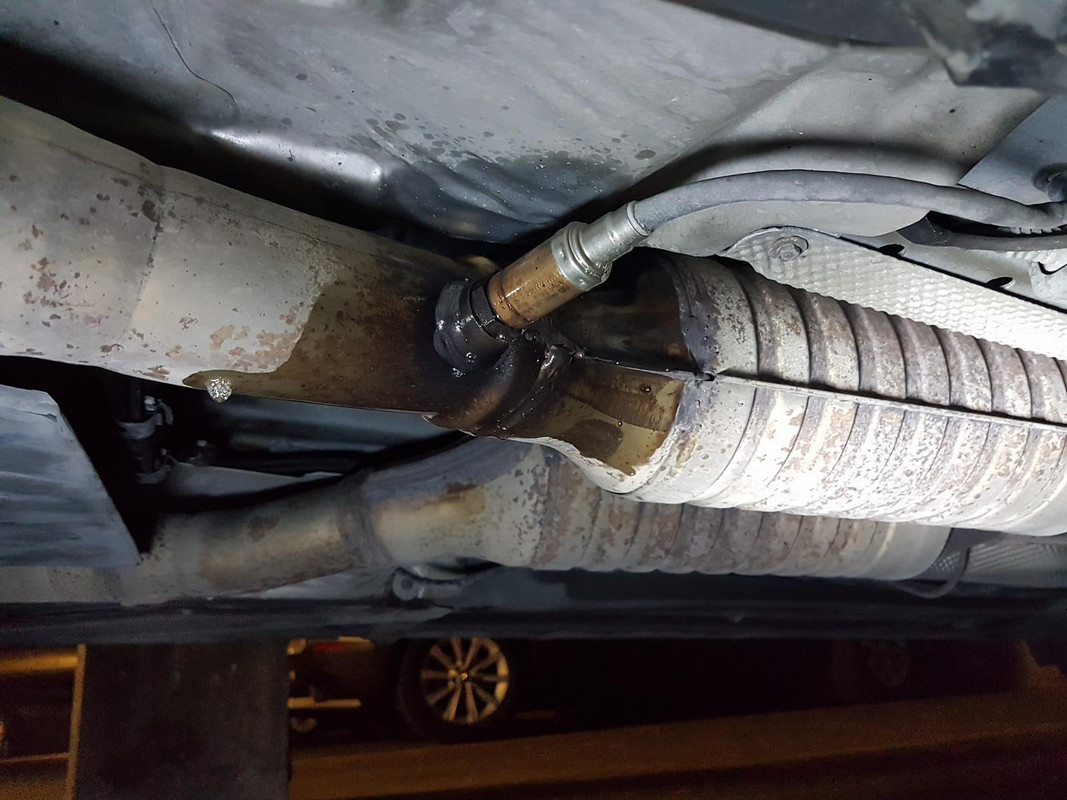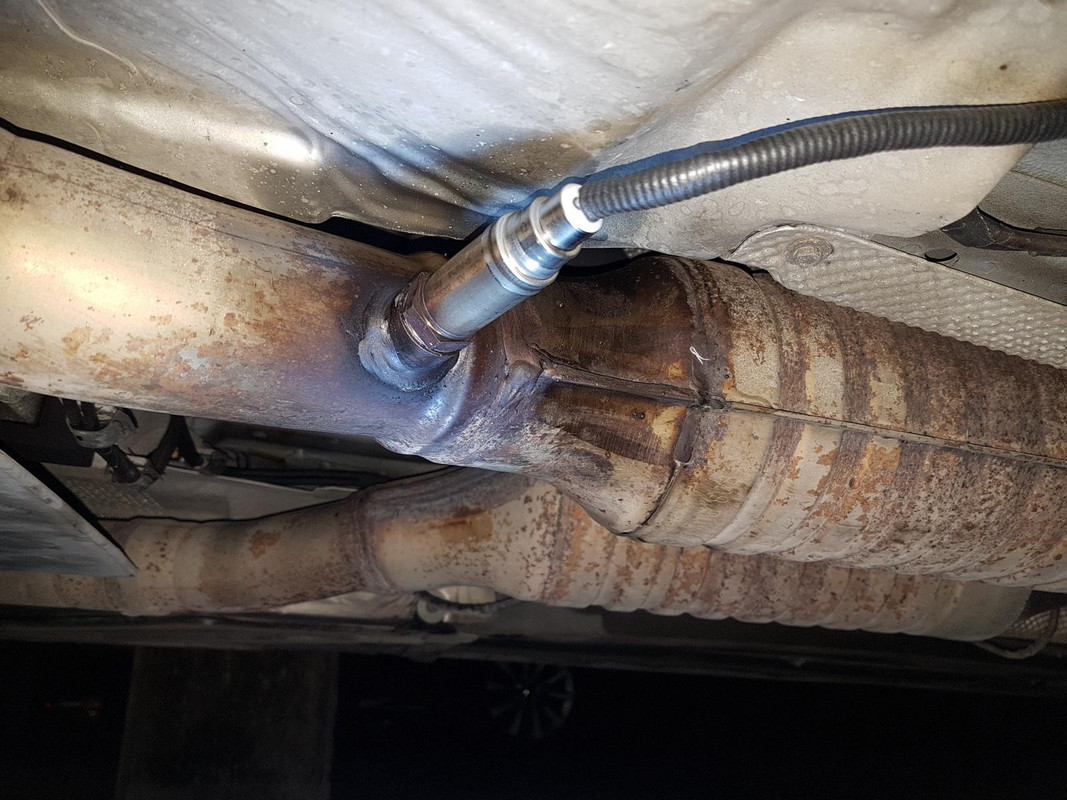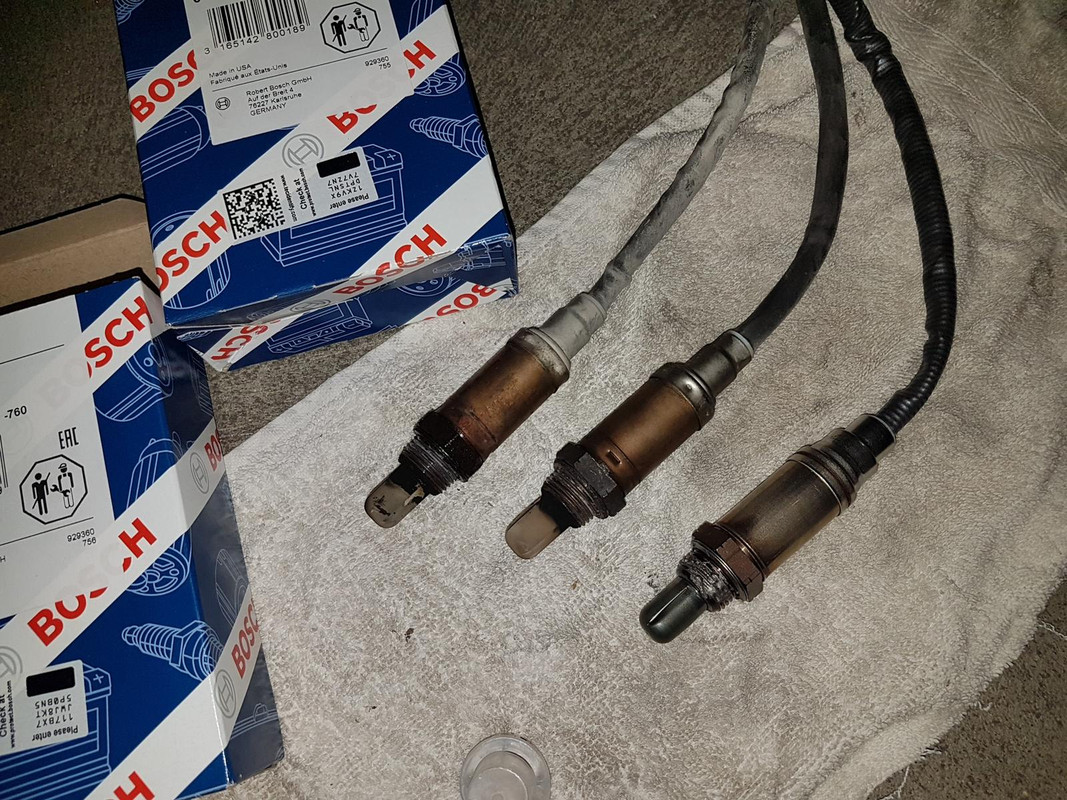 Last Saturday I completed the fiddly task of replacing the thermostat.
The winters in Germany are relatively cold and whenever I found myself on the open road, the needle for the temperature would take a big drop.
We all know that it's not good for the engine to work constantly cold and I wanted to remedy that asap.
Let's dig in.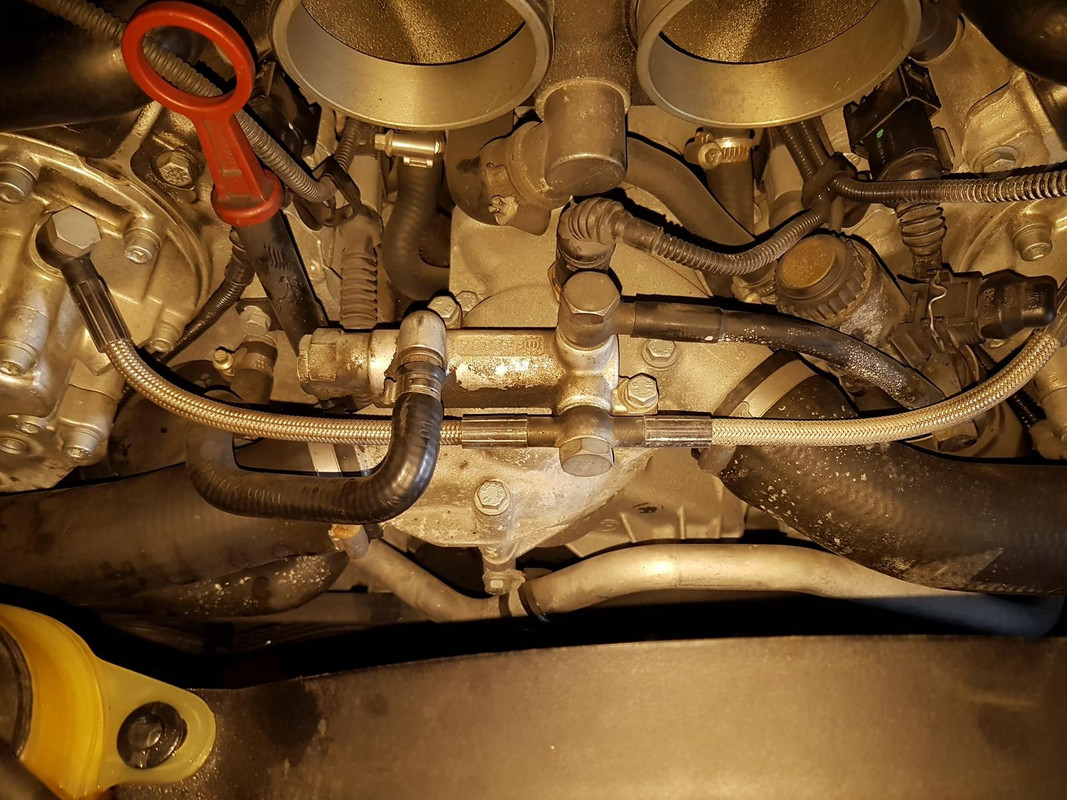 Everything moved out of the way and ready to pull the thermostat housing.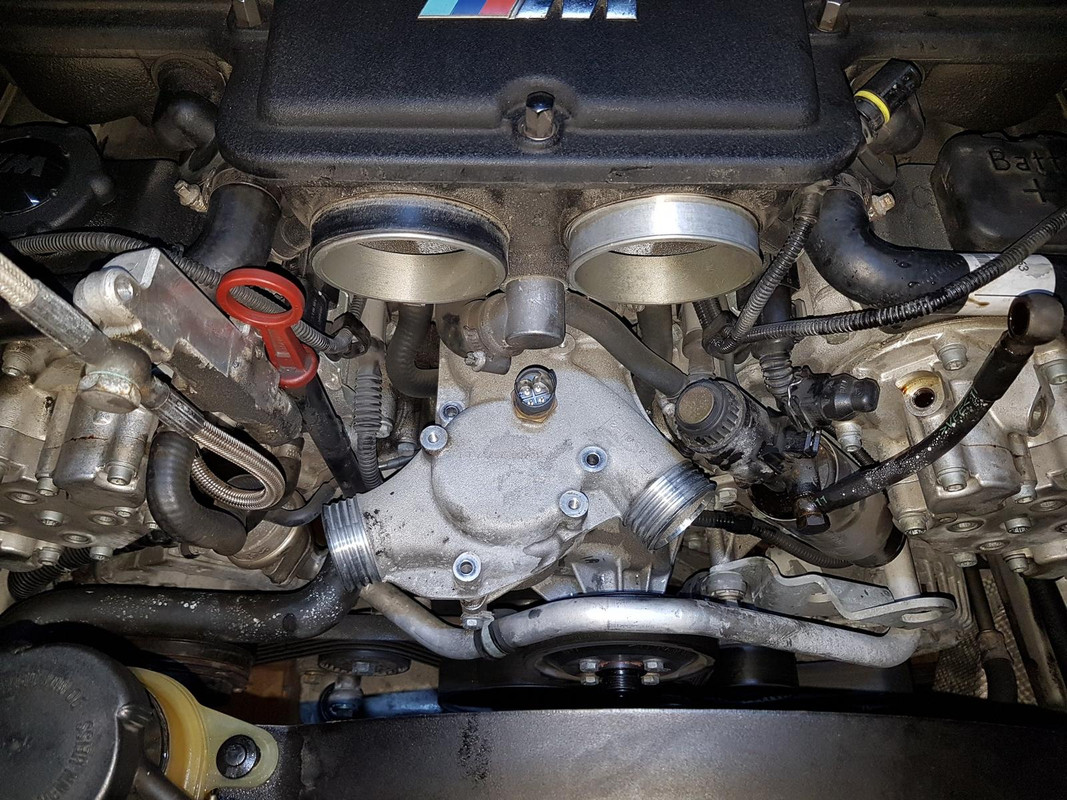 It was a royal pain to get it out. The pipes were really stuck on there and only after I sprayed a dab of WD-40 on the O-rings I was able to pull it out from the engine.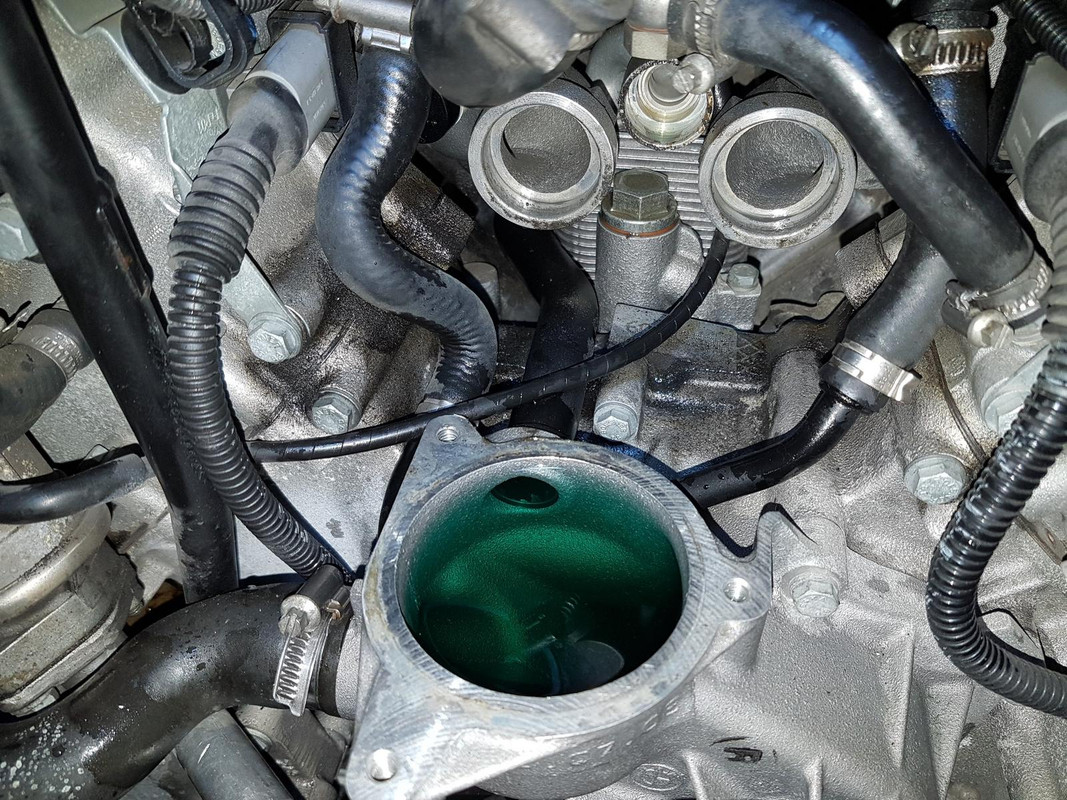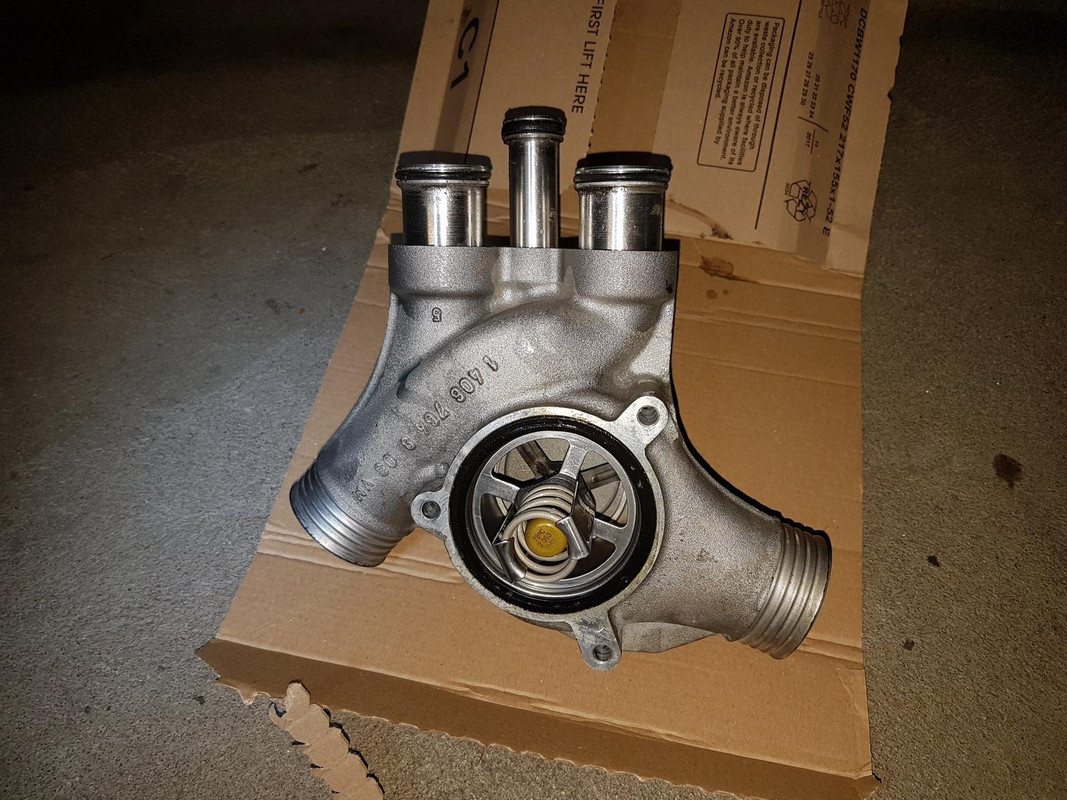 Old tstat removed, surface cleaned and installed the new one. I went with good old Behr.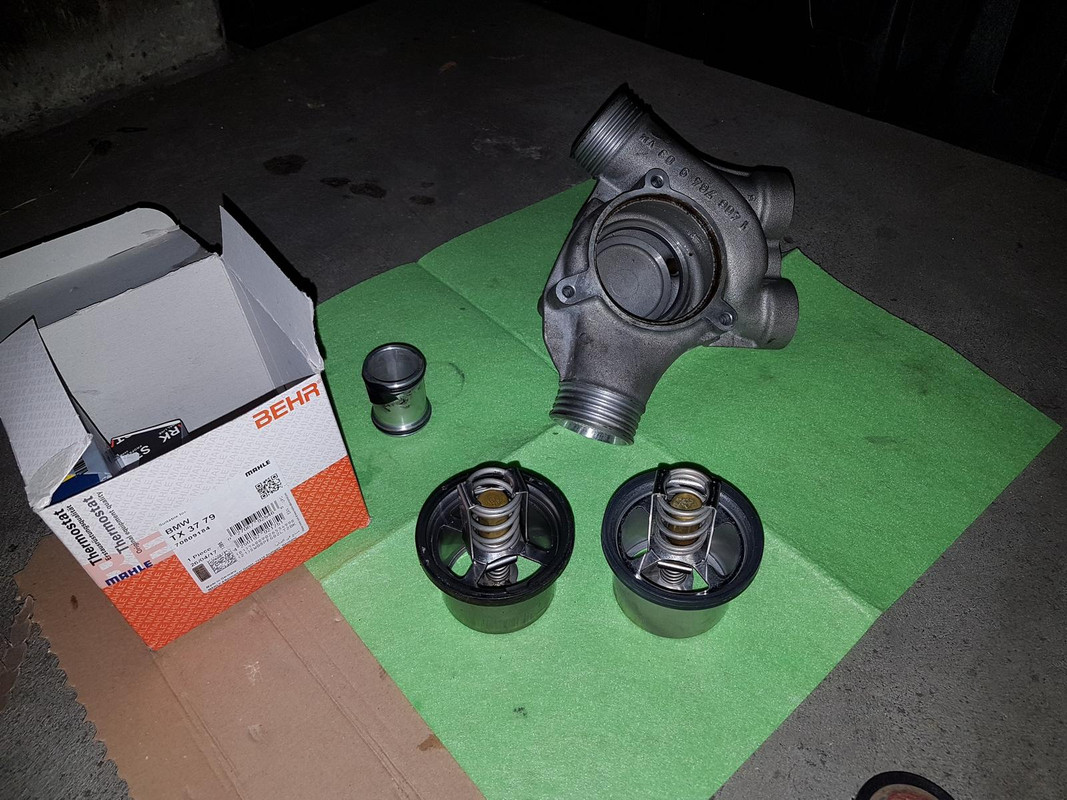 I replaced all of the
while in there items
, O-rings on the connecting pipes, temp sensor, aux fan switch, upper radiator hose, radiator drain plug, vanos crush washers...
The water pump has date stamp from 10.07.08 which matches the records that it was replaced in 2008.
I also wanted to replace the lower radiator hose as well, but for the life of me I couldn't disconnect it from the radiator, so I left it alone for now.
I'm coming back for that sucker later with some bigass plumber pliers.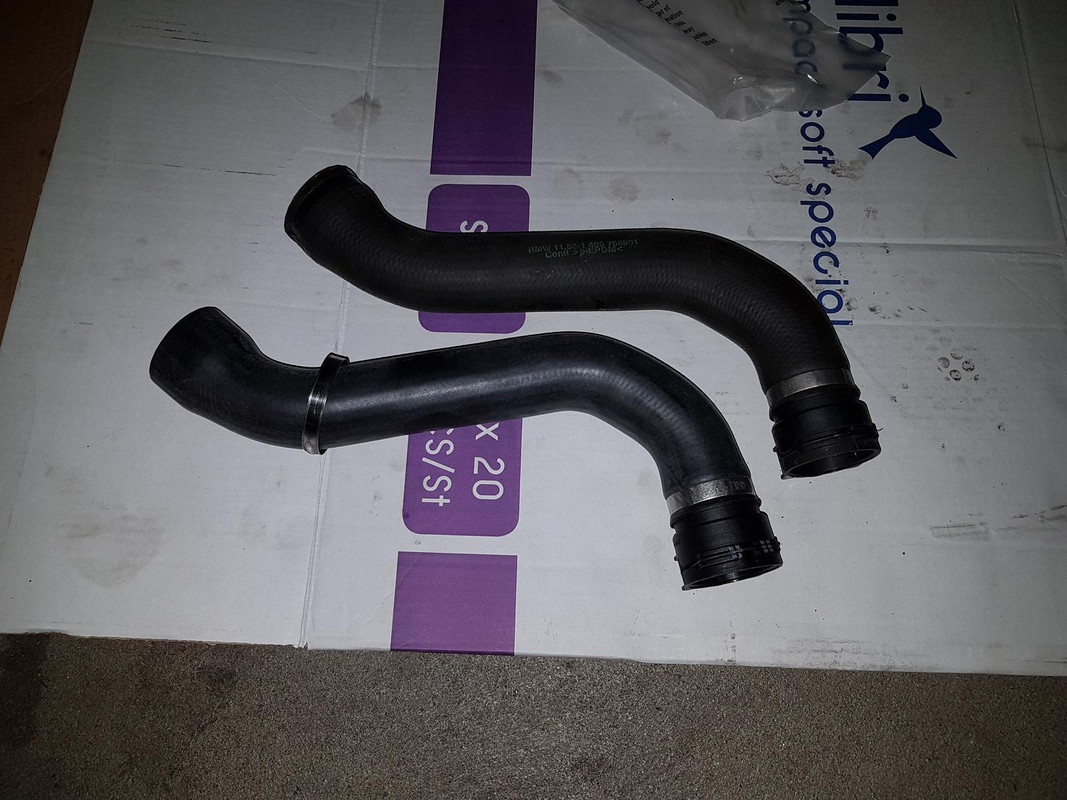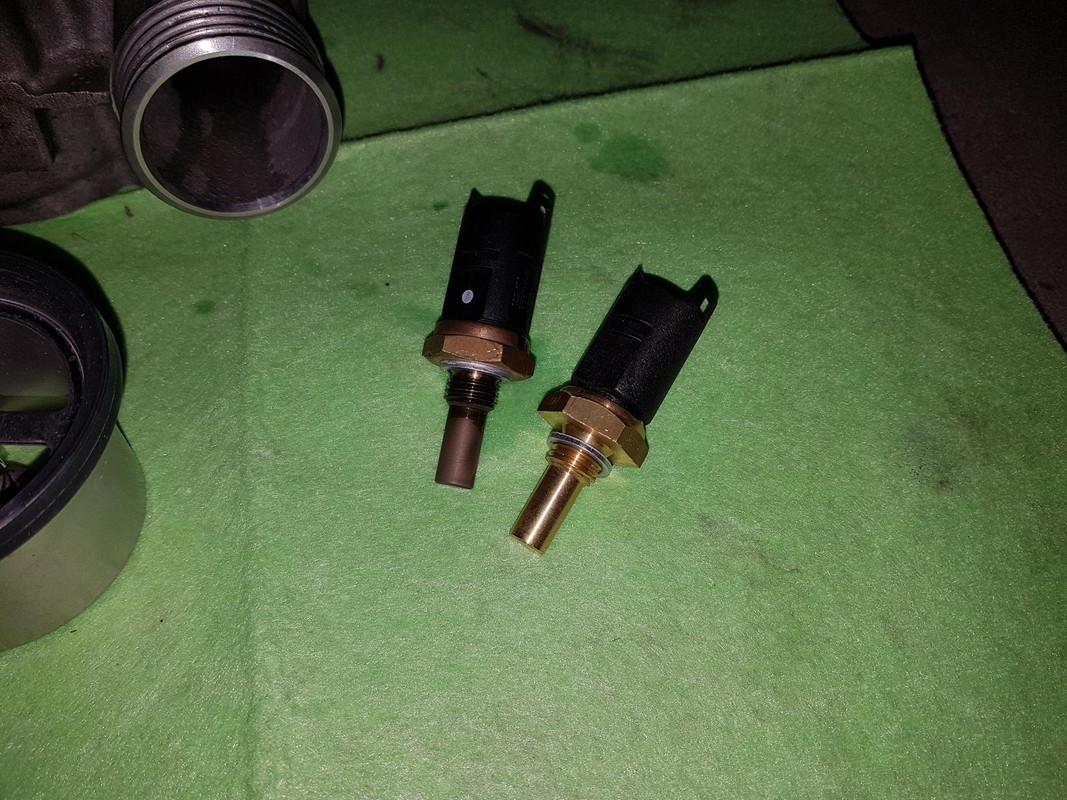 Now the trickiest part to assemble everything correctly.
I really didn't want to do this job again so I got everything clean and then lubed up the O-rings and seating positions with
technische vaseline
.
I also put a dab of gasket maker on the mating surface of the tstat and water pump to be extra safe and gingerly assembled everything.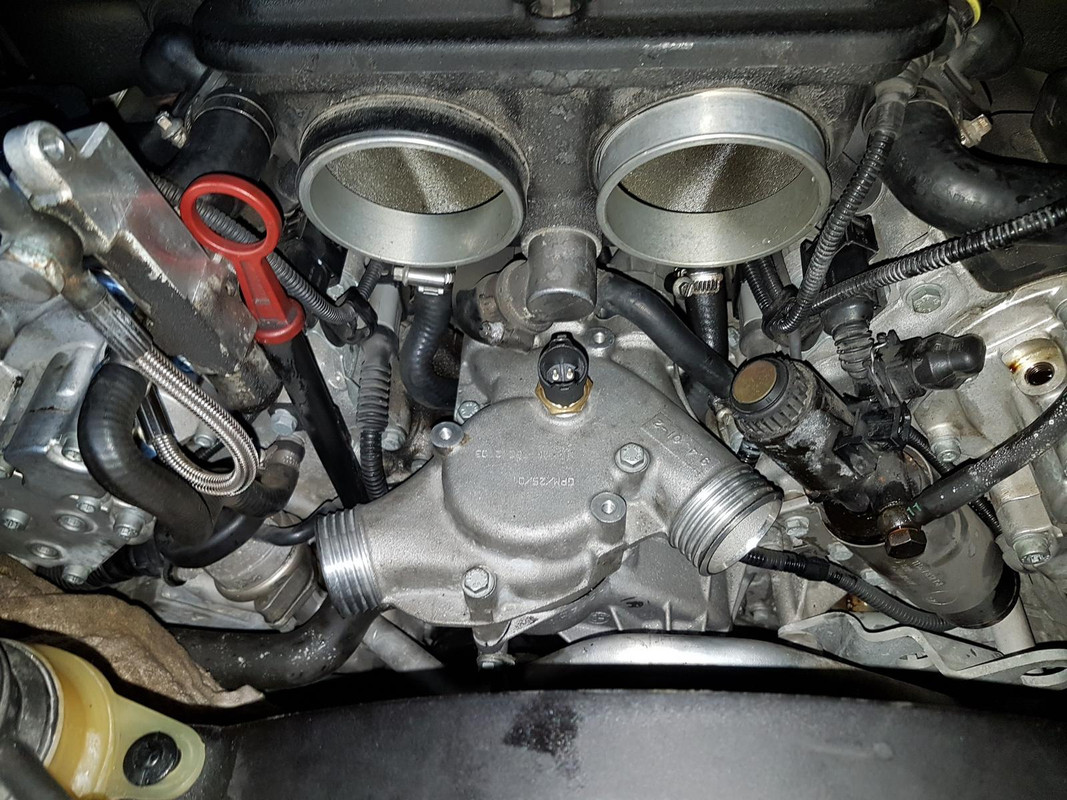 Green coolant was present in the system, so I flushed the radiator and the block few times, and refilled with proper blue BMW coolant.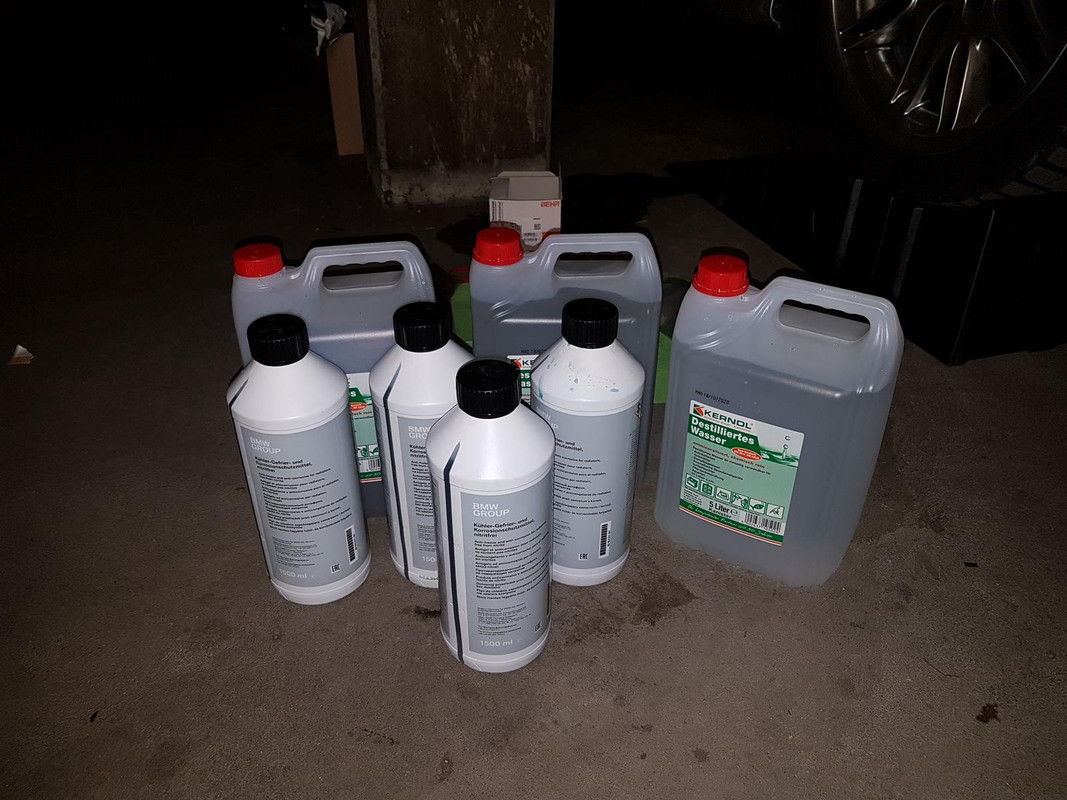 I must say I love the self-bleeding system. Just followed the TIS procedure, turn on the ignition, set the temp to max and blower to low setting. Start filling up and that's it.
I let everything settle down and went to the Christmas market for some Bratwurst and Glühwein.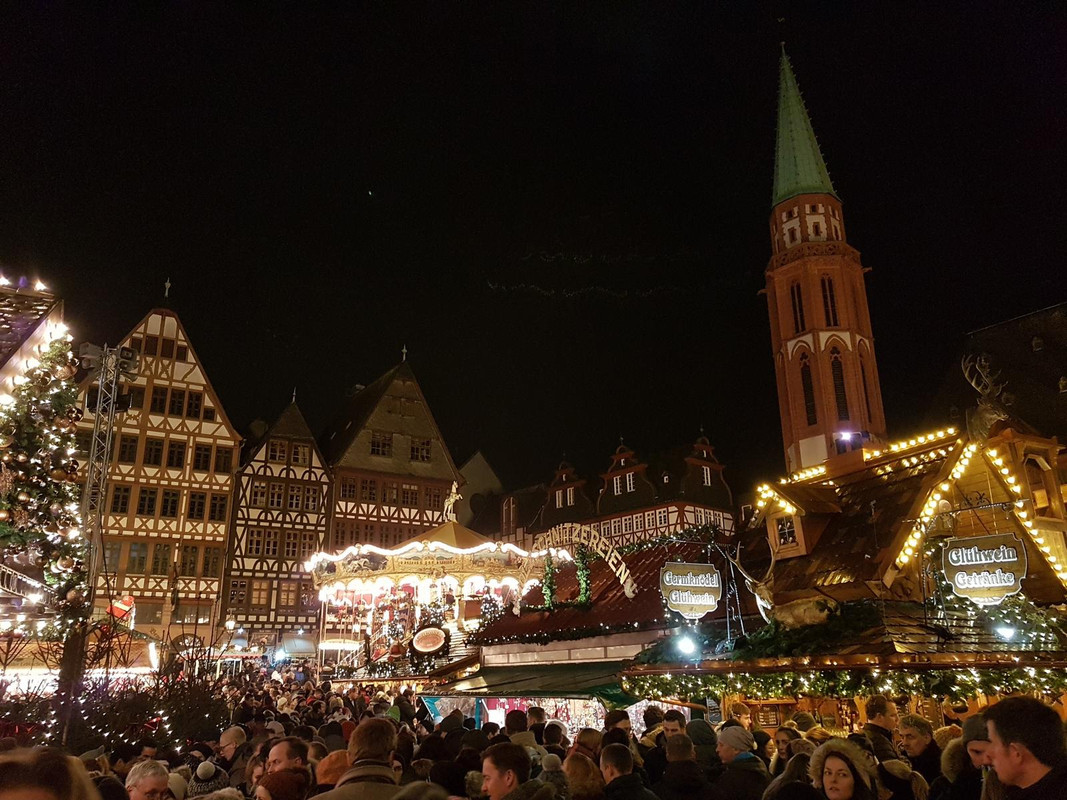 It was nice chilly 3 °C degrees so perfect time for a late night test drive.
Went to the Autobahn and got some nice readings. The temp needle stayed right in the middle and there are no apparent leaks. Success!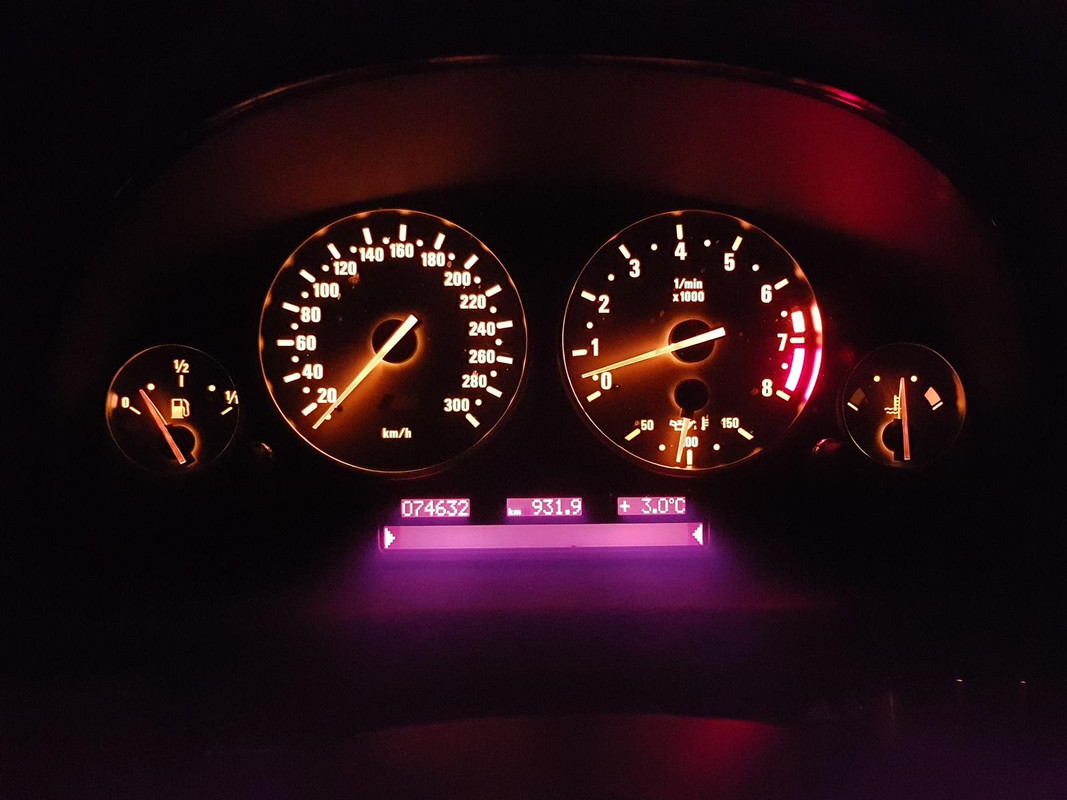 I've put about 200 miles since and everything is great. Temperature is stable and no leaks.
This pretty much brings us up to date with everything I've done so far.
I scored a nice set of Technical Graphite trim awhile back that I plan to install, just need to acquire a leather handbrake lever.
I'm really not a fan of Bruyere club trim in black interior and can't wait to get rid of it.
On the side note, I'm really thinking to pull a trigger on Eisenmann Sport exhaust.
I'm all about keeping the car stock and original, but I think that stock exhaust is just too quiet.
I had a guy coming up to me after I parked and asked me if it is 520i?! :laugh
Not that I care, I just want to hear more of that magnificent V8 sound.
Considering all of the German rules and laws, I basically have 2 options when it comes to exhaust, Eisenmann Sport or Supersprint performance/magnum.
Everything else is too loud and doesn't have TÜV approvals. If you put something without proper certificates, means the car will fail inspections and serious troubles with
Polizei
if they hear me barreling down the road.
I had a chance to hear Supersprint magnum mufflers in person and they seemed somewhat quieter than expected and not that much louder than the stock mufflers.
So I would go with Eisenmann Sport mufflers for sure and if I place an order now, I can take the delivery in mid-January. Decisions, decisions...