Hello M5board!
I must say that the M5board has been an irreplaceable source of information and wanted to thank everybody for making the owning experience of this car that much better.
Inspired by members Kiznarsh's thread, I wanted to share my buying story and adventures with the car.
I owned many BMW's over the years and most of them while I lived in California.
Right now I'm living and working in Frankfurt, Deutschland.
This is my 2nd e39 M5, before this one I had a '00 Le Mans Blue which I owned much shorter then I was hoping to. I did have great fun with it and did what these machines were made for, fly down the Autobahn and I got it up to 165 mph on one occasion.
Back to my current M5. I'll start with how I found the car and the road trip to Italy to buy it.
It all started with me scouring car websites all over Europe for M5's when I stumbled upon this listing in Italy.
The car was listed on the Italian website that's similar to craigslist and it's not very big on car listings like Autoscout is.
Listing looked like this.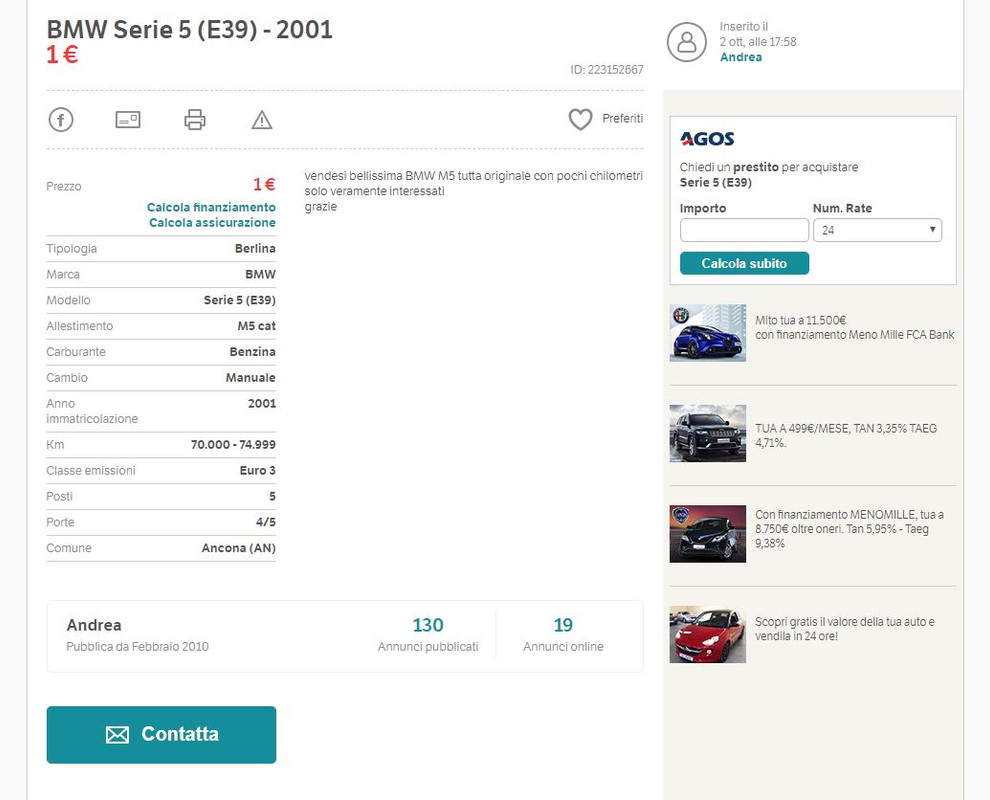 Very little details, just approximate kilometers, year and that the car is
bellissima
. Not even a phone number.
I used google translate and sent an email to the owner and got a very short response and on my next email, he didn't even respond.
I then noticed that he had another ad where he was selling a couch and for that he left a contact number. Makes sense, right?
With that info, I then established communication with him on WhatsApp. It took few days to actually get pictures of the car. I didn't even know what color was it, he just kept saying it was light gray.
Production date is 07/2001. Original facelift and slicktop too!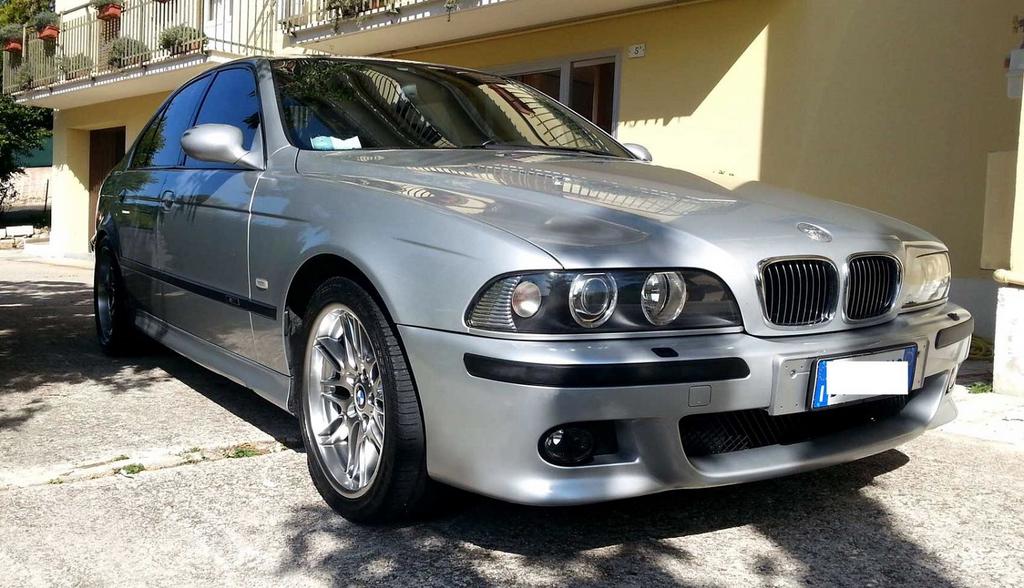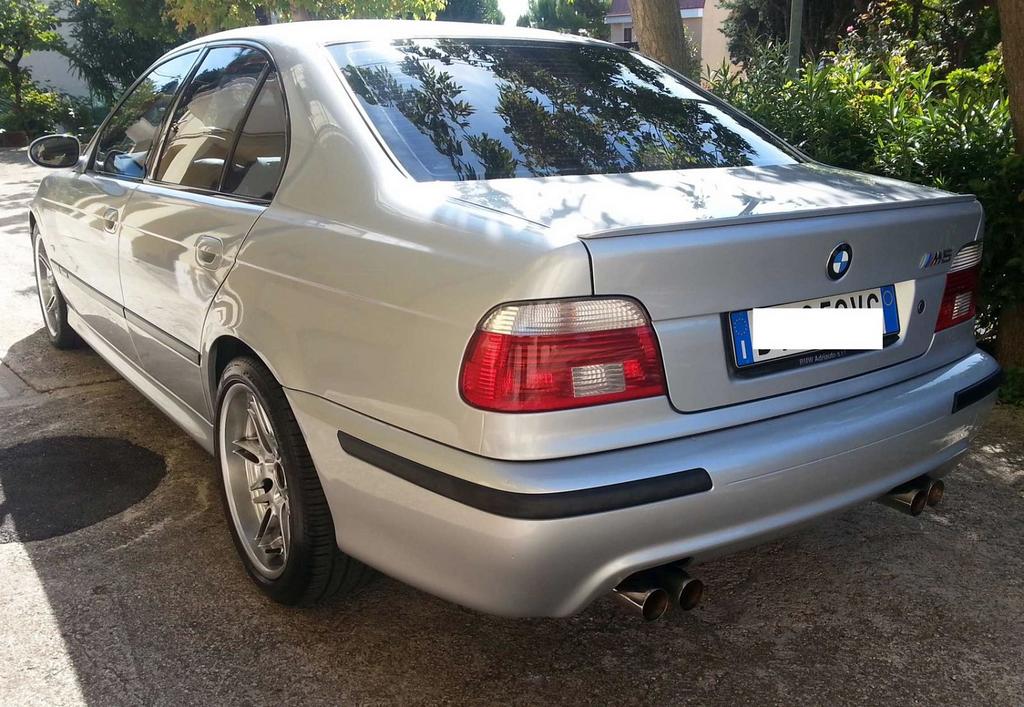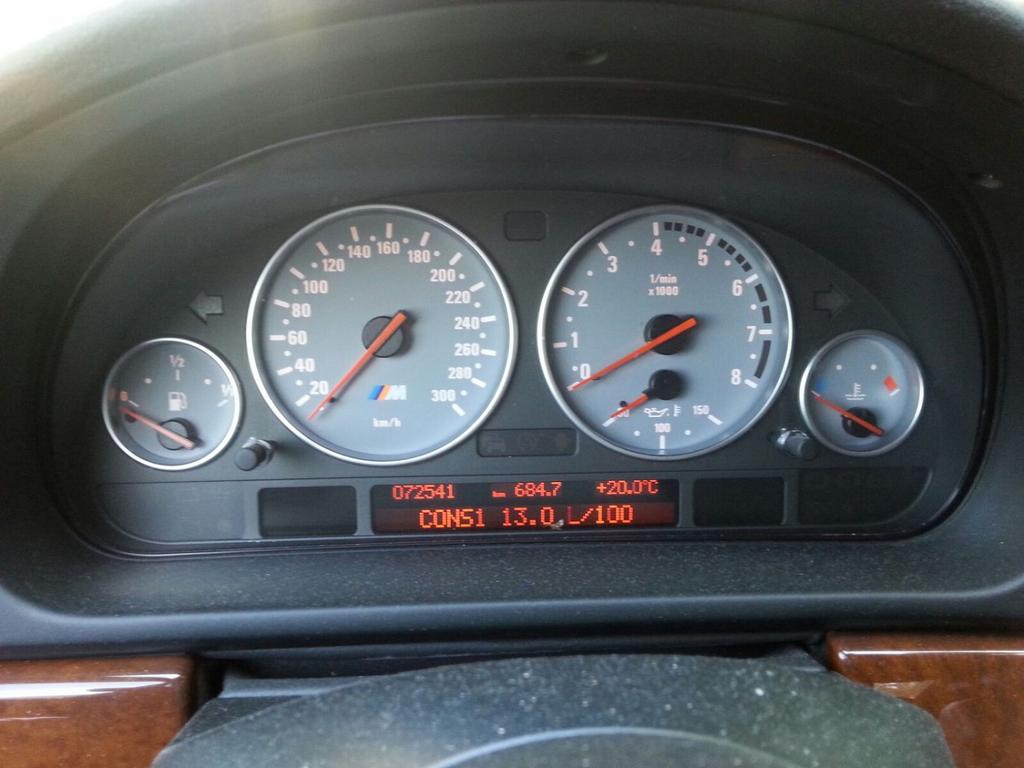 Once I received pictures and VIN, I knew it was a real deal and immediately started planning the trip.
The car was in a small town near Ancona called Sirolo. Booked a flight to Milan and took the train to Ancona where the seller was waiting for us.
I don't speak Italian, and I asked him if he speaks English and he said little, which turned out to be nothing so dealing with a language barrier was fun.
I'm going to start off by posting pictures of the beautiful town of Sirolo.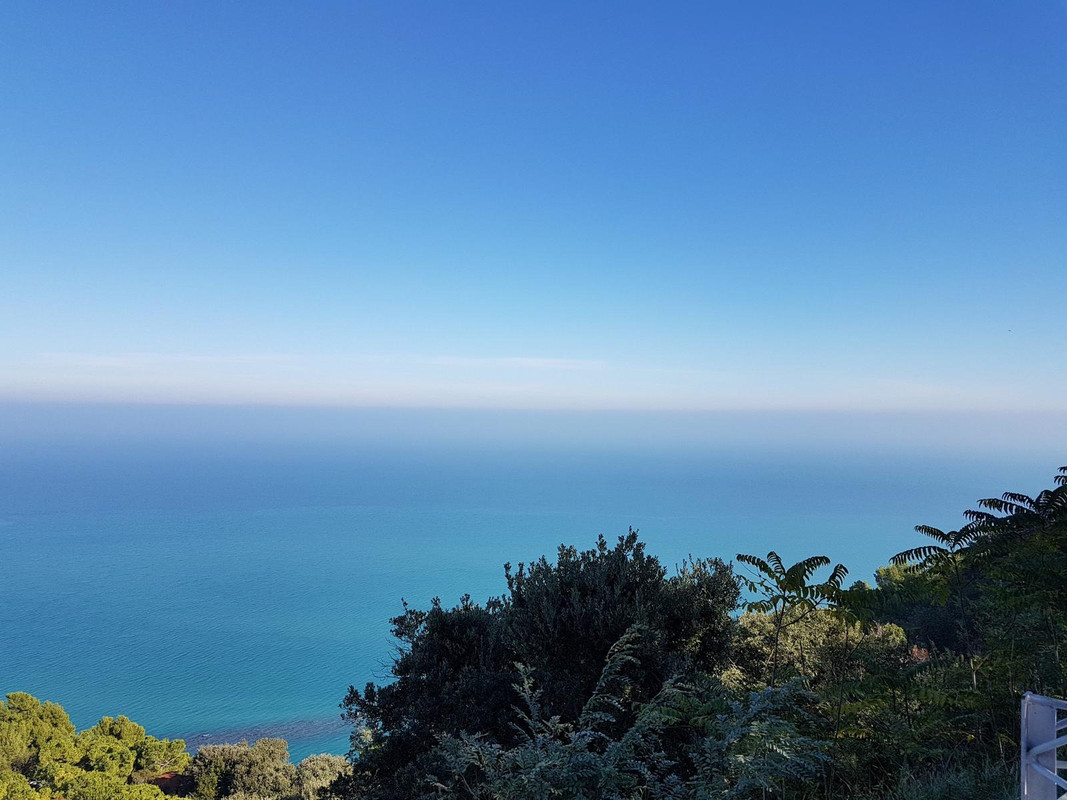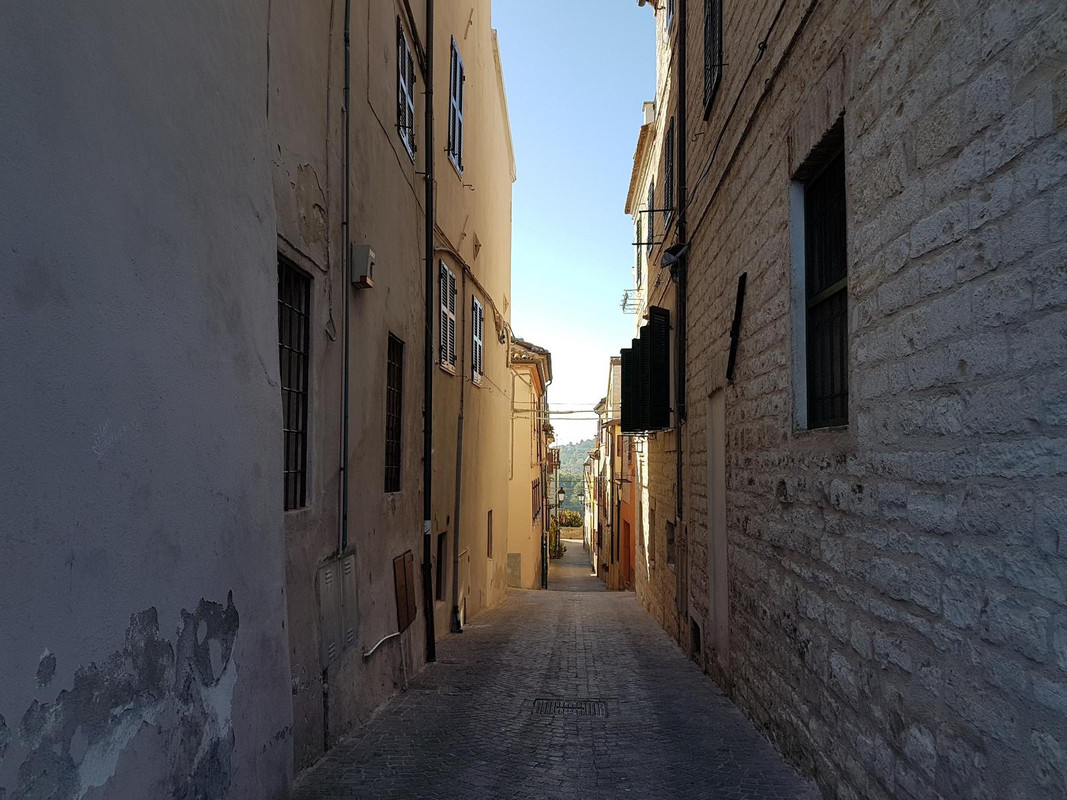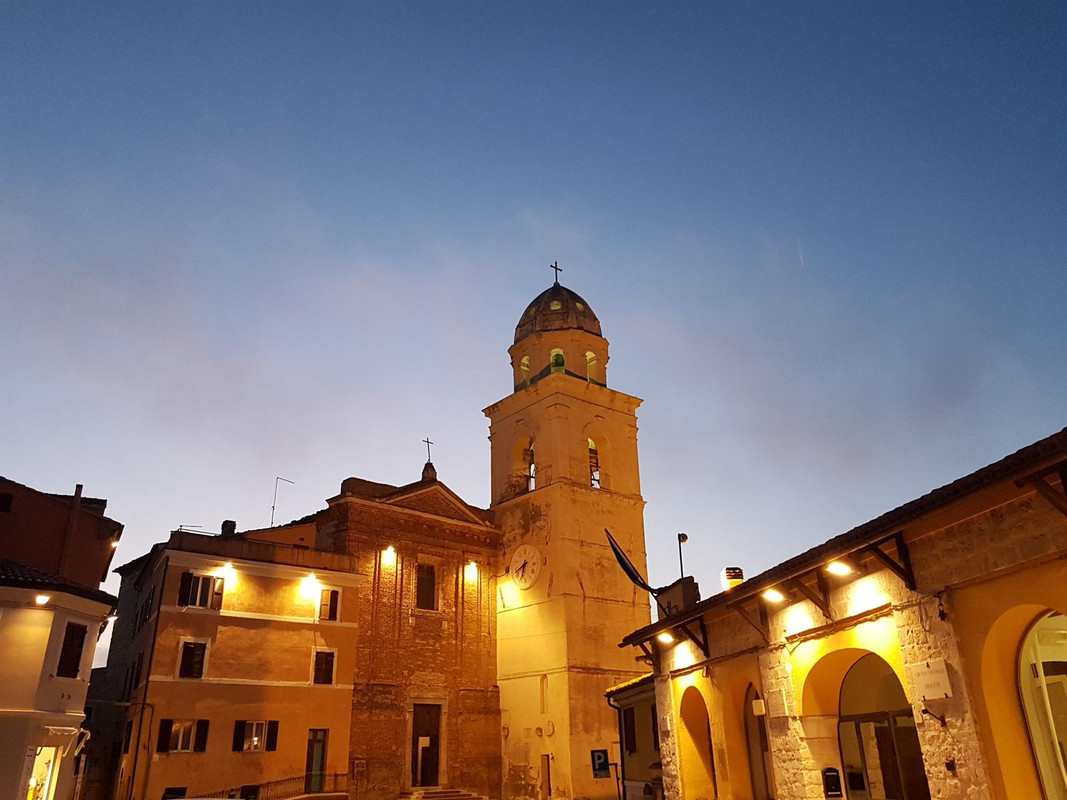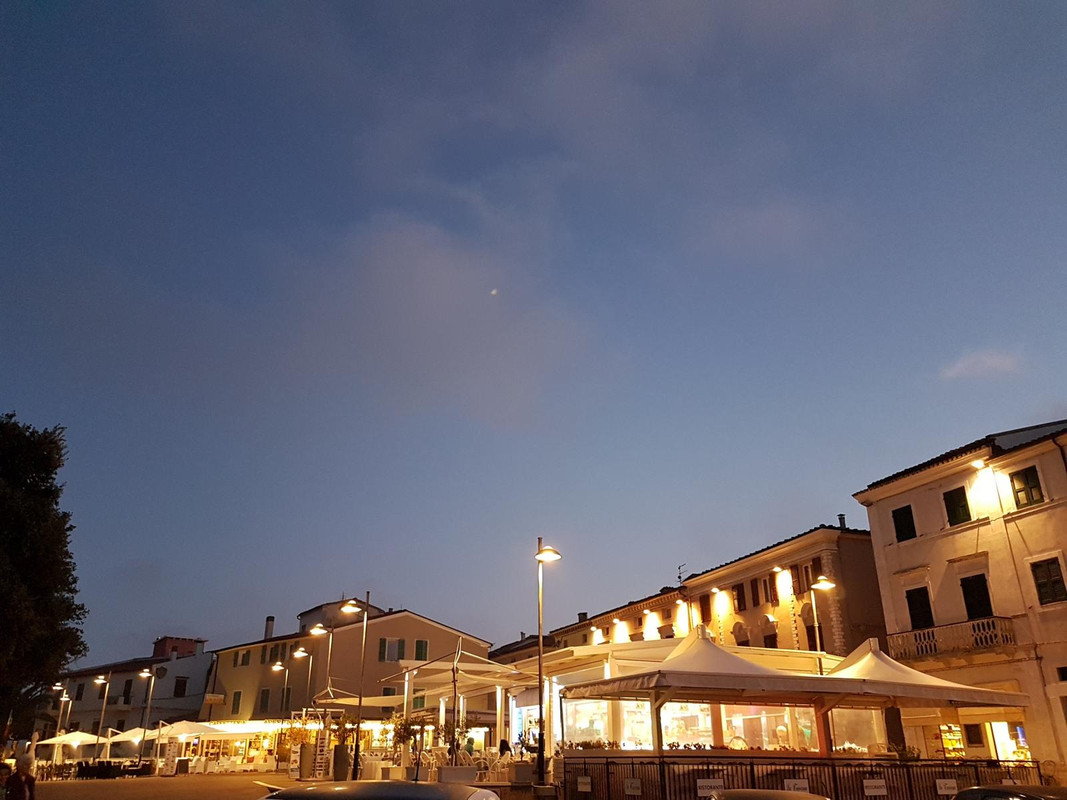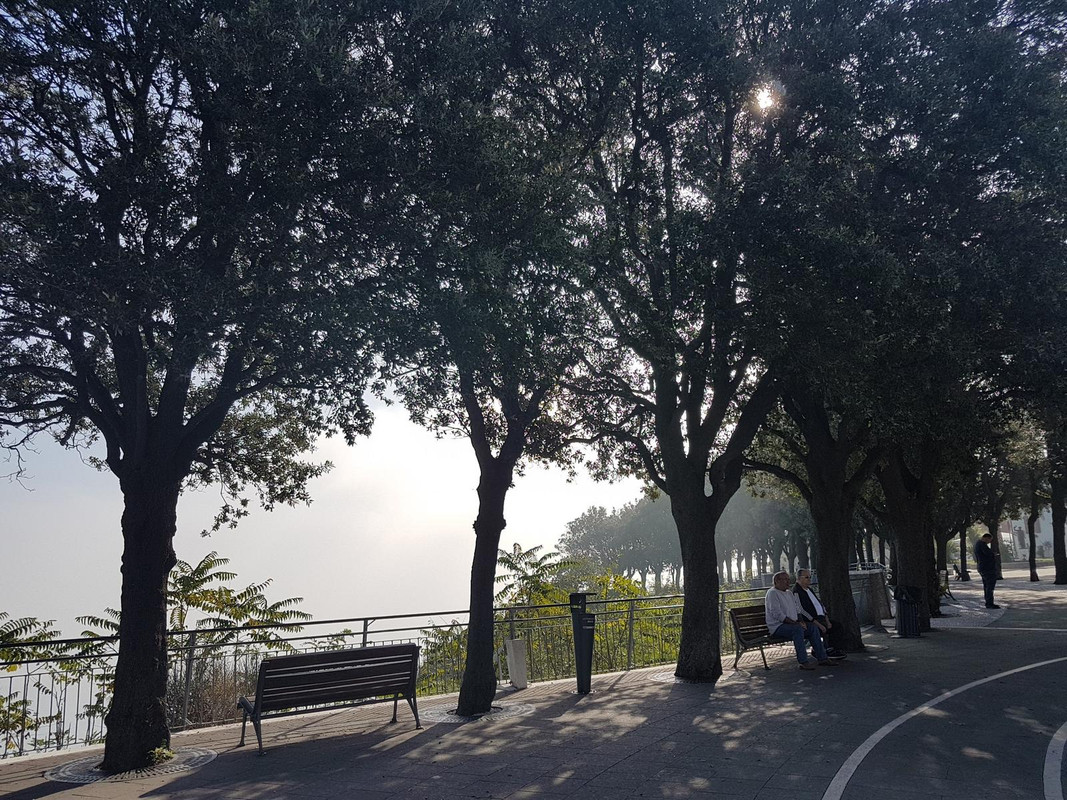 We spent the night in town and really enjoyed the scenery and food.
Even though it's a tourist town during summer, we couldn't find a single person that was speaking English.
Ordering dinner also proved to be challenging, but it's tough to go wrong with Italian food.
Tiramisu was phenomenal!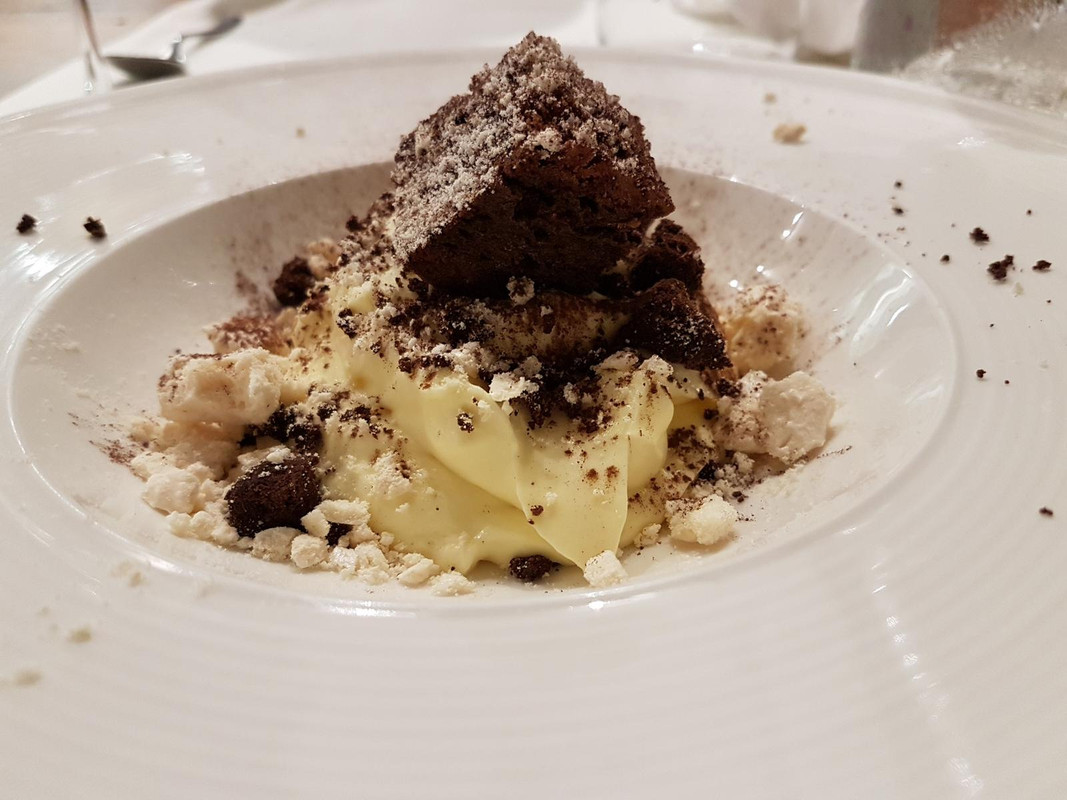 Now, back to the car.
First thing I noticed on the car was a check engine light and that the left side Vanos was ticking quite a bit, which he didn't mention.
You could tell that the car was little neglected, but otherwise pretty decent and in original condition which was key.
Single family owned since new, 4 keys, service book and few records. Other than the lower right skirt (there was a small dent which can be seen in the picture he sent me) and front bumper that was repainted due to some scratches, the paint was original all around. Best of all, it had only 45k miles on the clock!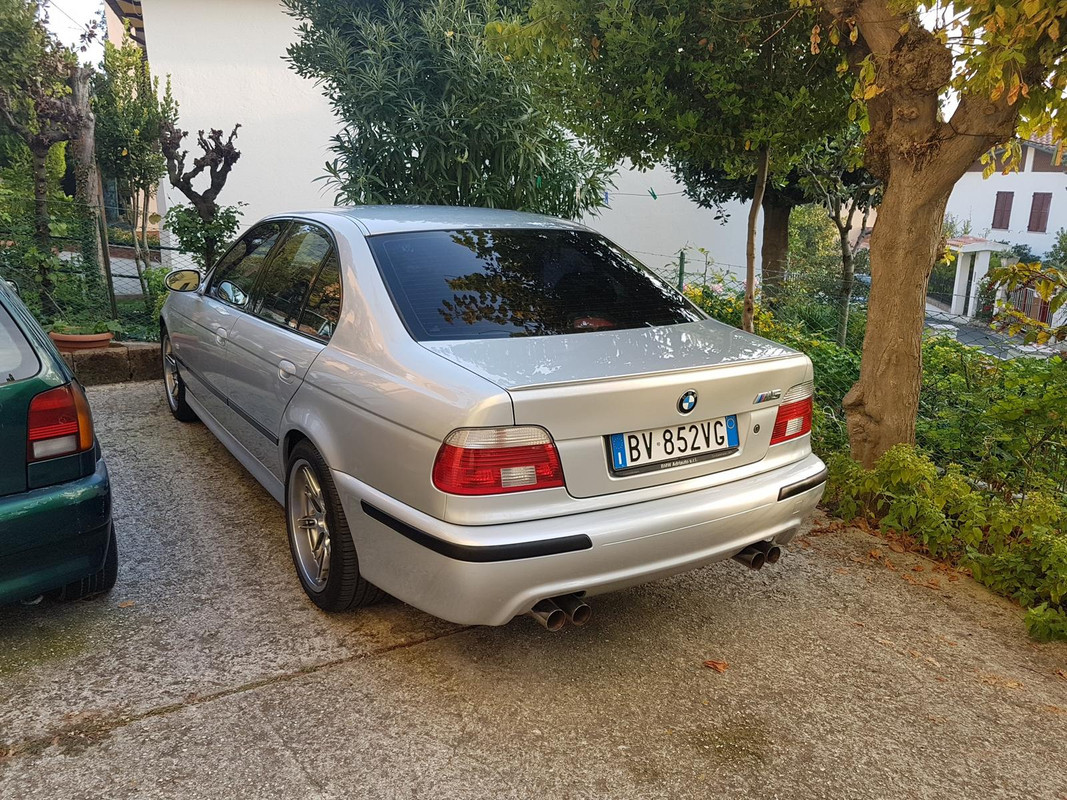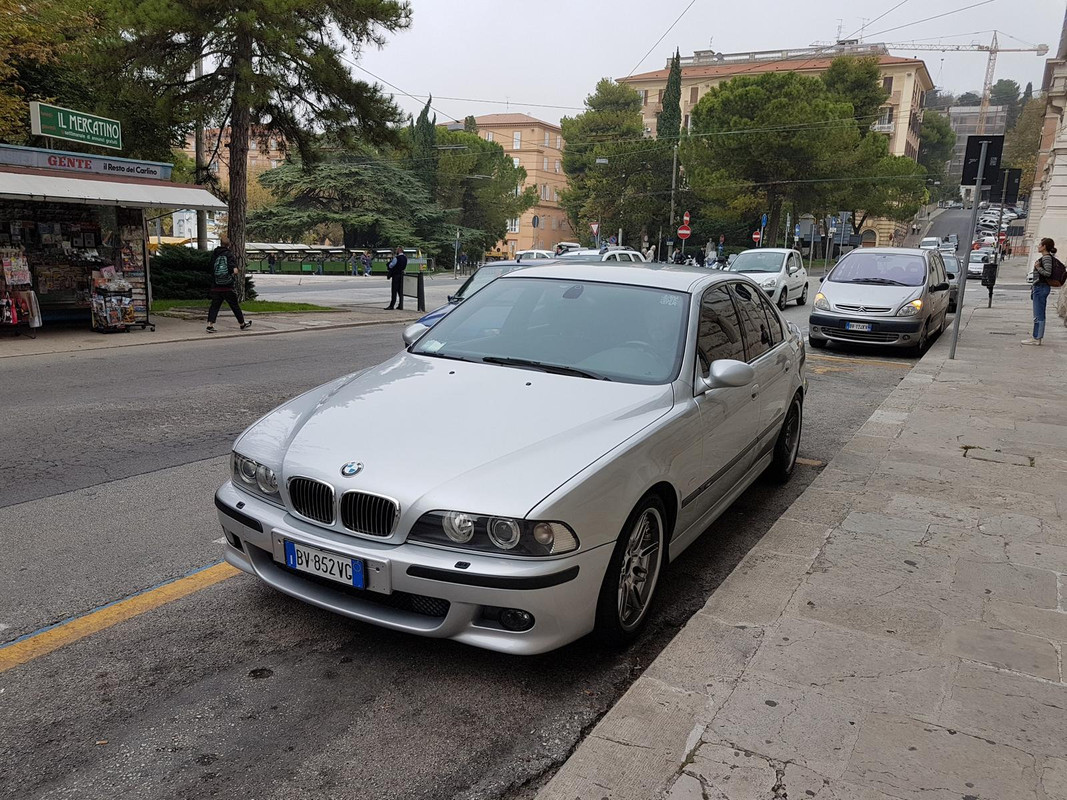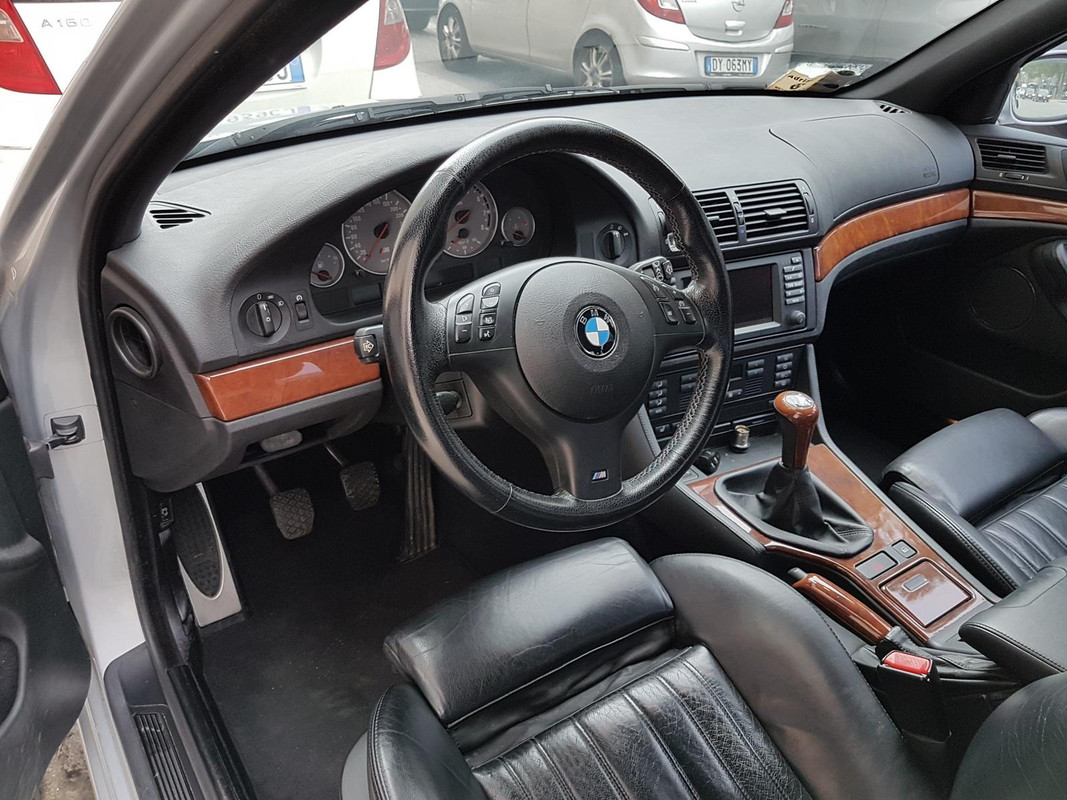 It was obvious that the car will need some work, but that's just what I love to do and I was more than happy to nurture this beast to the condition it deserves. We settled on the price and next day completed the paperwork in the town hall in Ancona and the car was mine!
The car had to stay with the owner until I found the transportation to Germany, so we shook hands with the owner and continued with our trip back to the north of Italy.
We decided to make a mini holiday out of this trip and we stayed two nights in Treviso and planned to visit Venice.
Few shots of a very charming city of Treviso. It has a very interesting city center with narrow streets and cobblestone roads.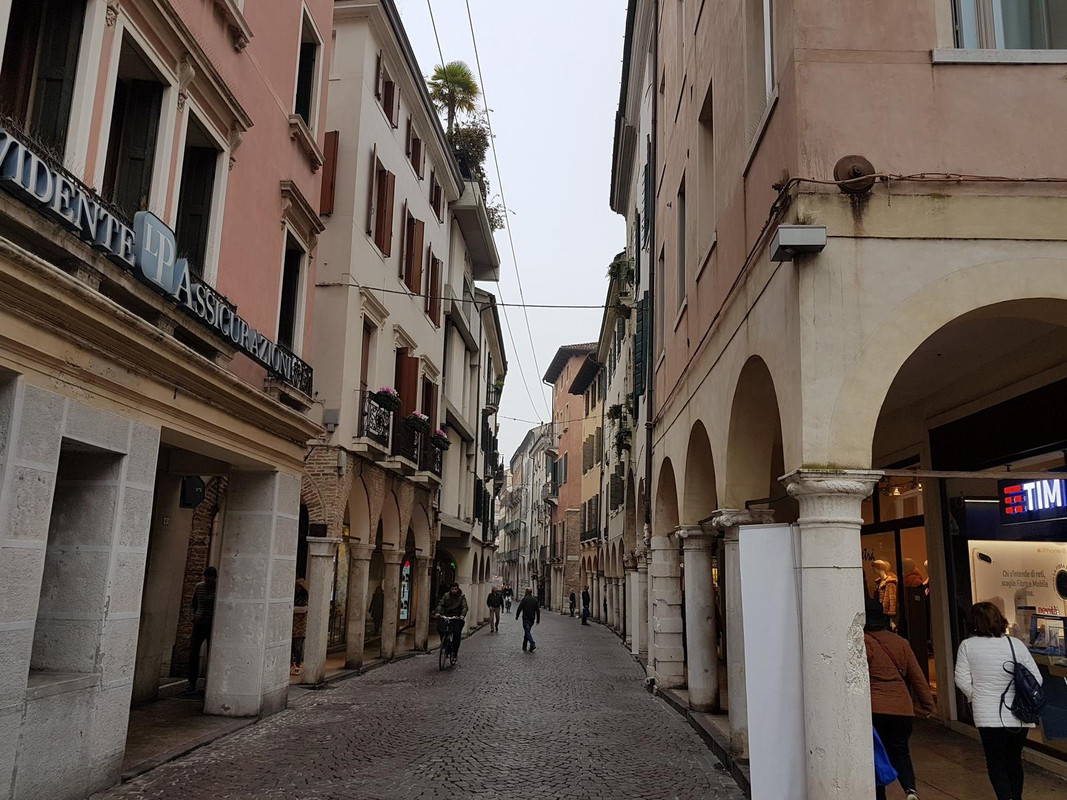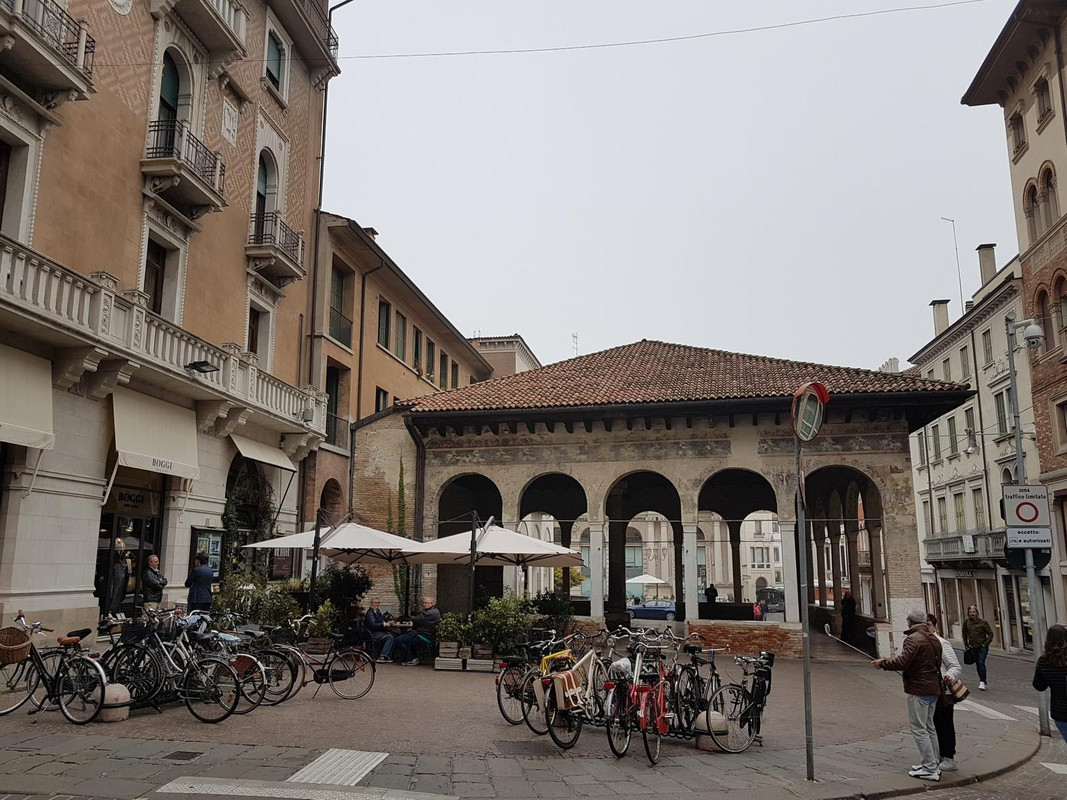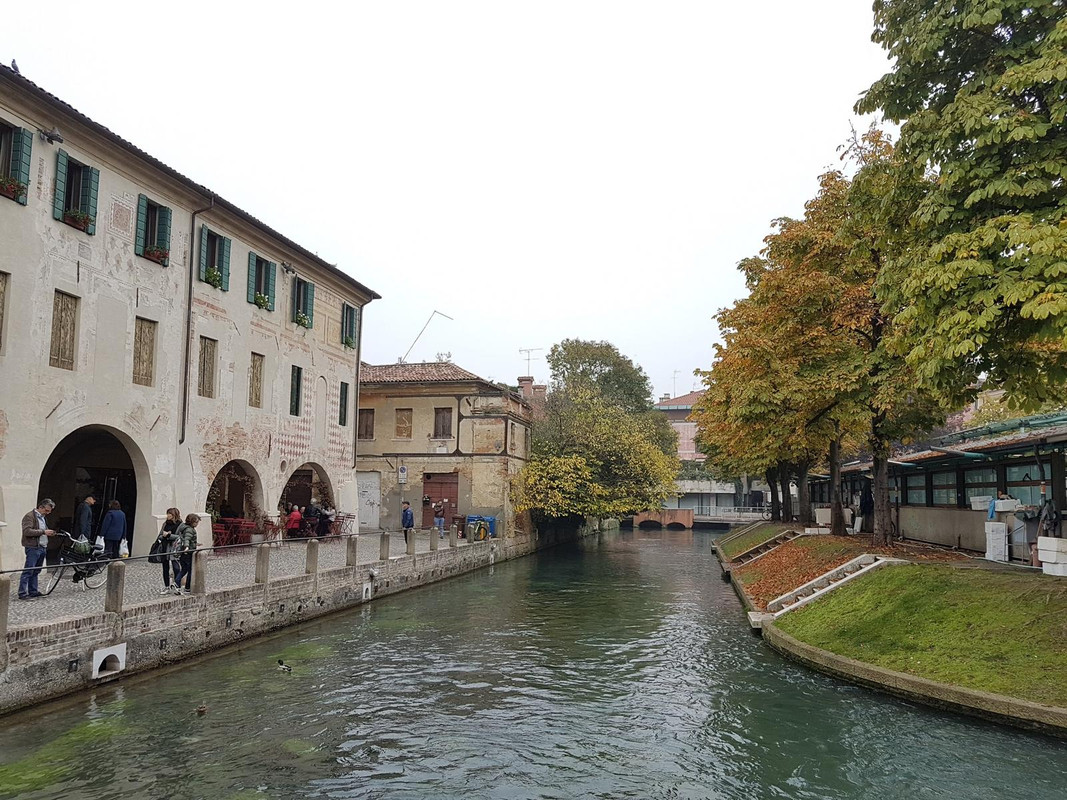 ]
And very good pizza. mmmmmm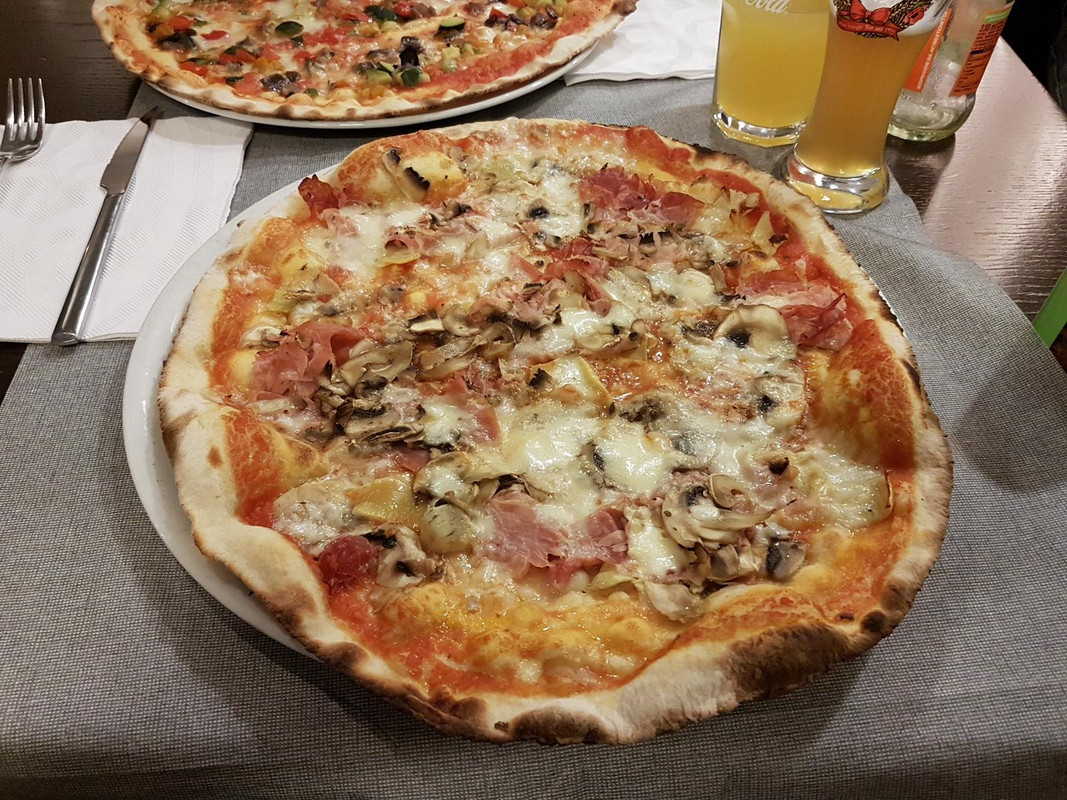 Spent the entire next day exploring Venice, my first time and it was a great fun! Lots of beautiful and interesting things to see.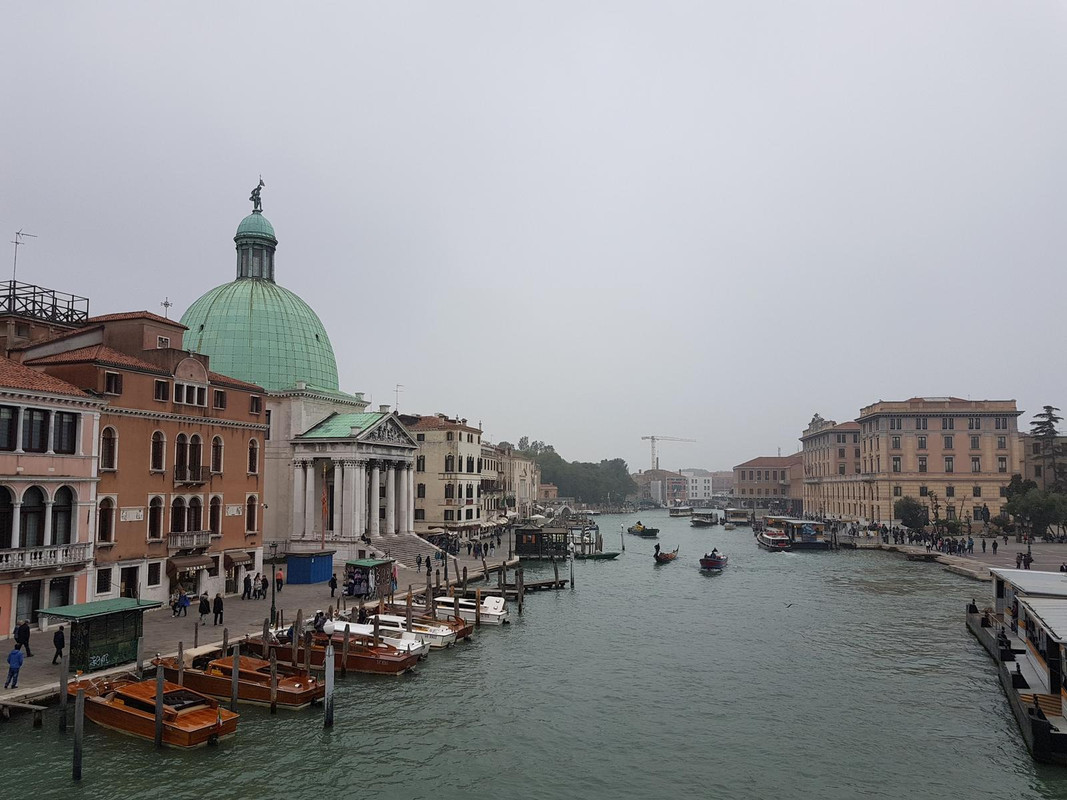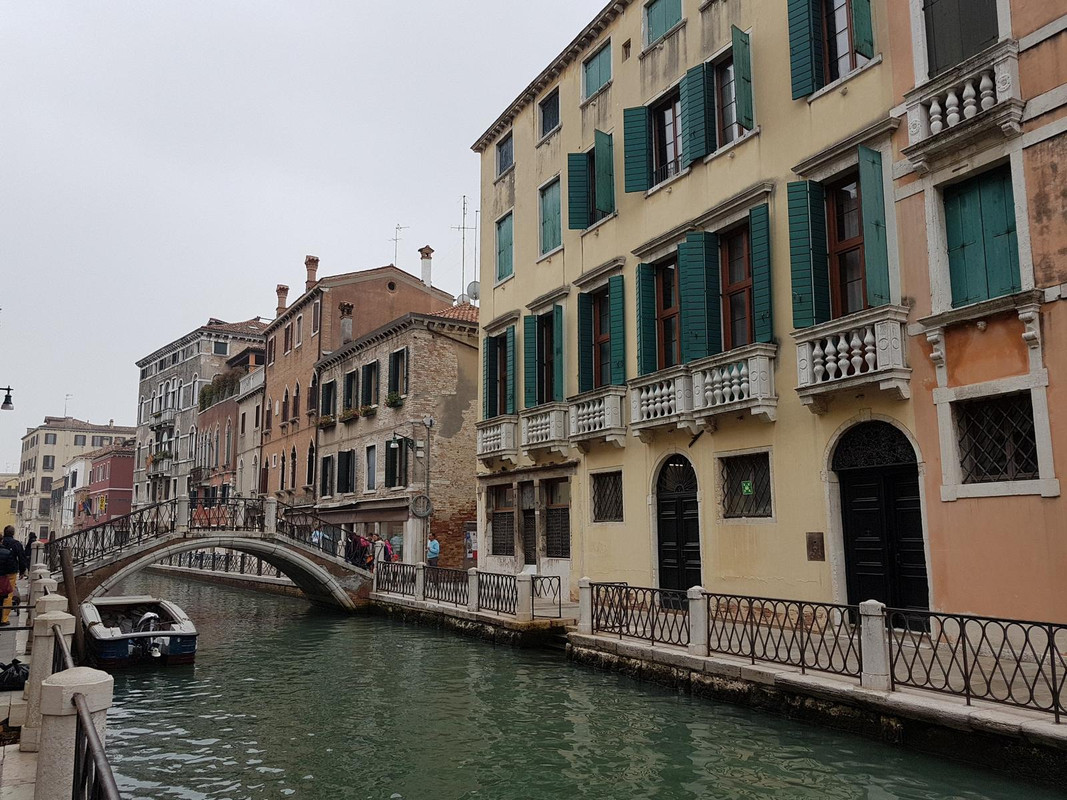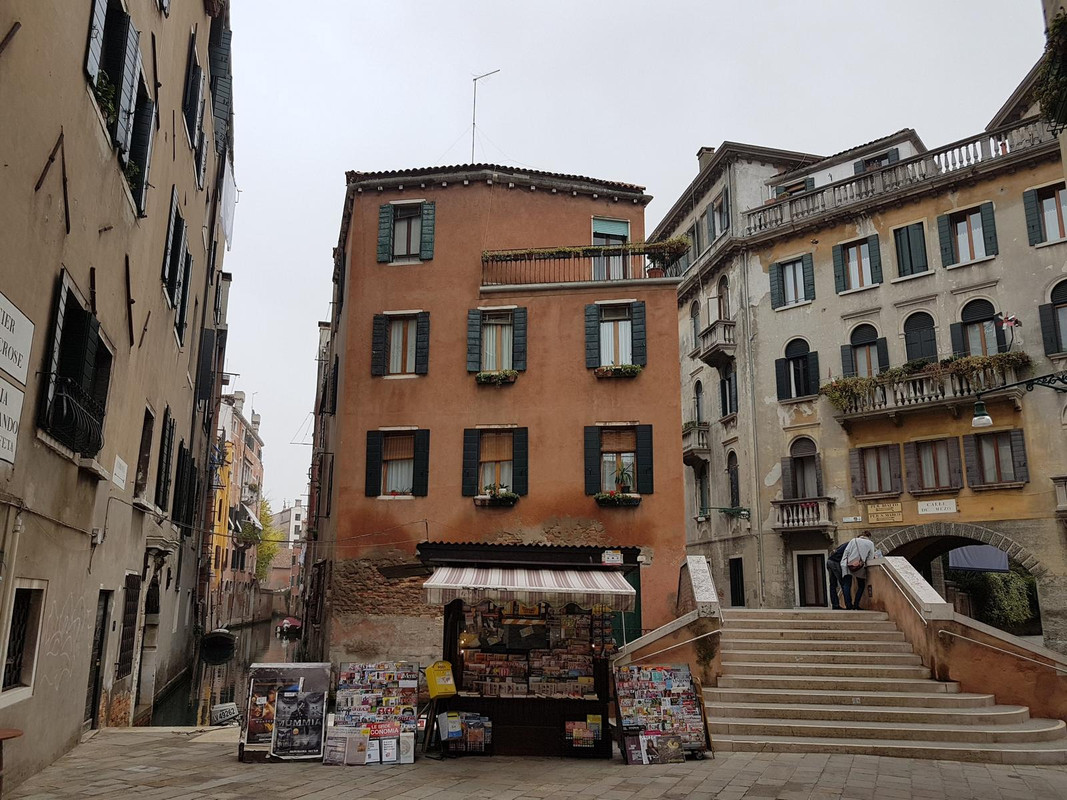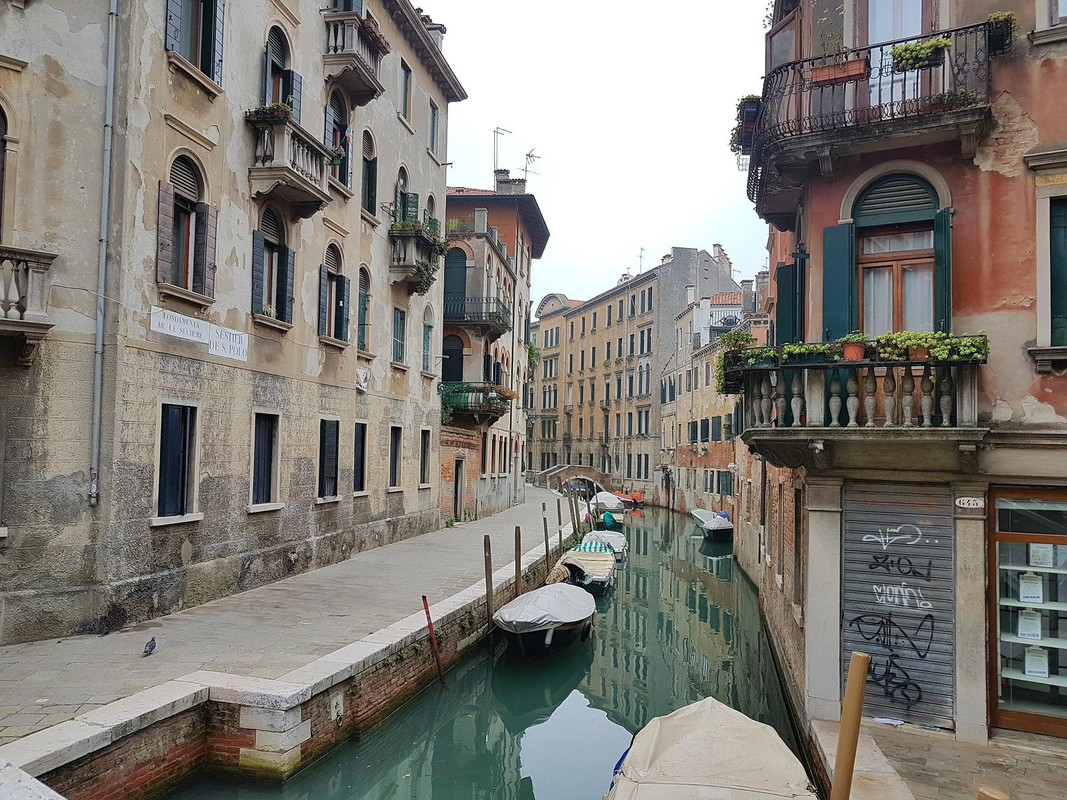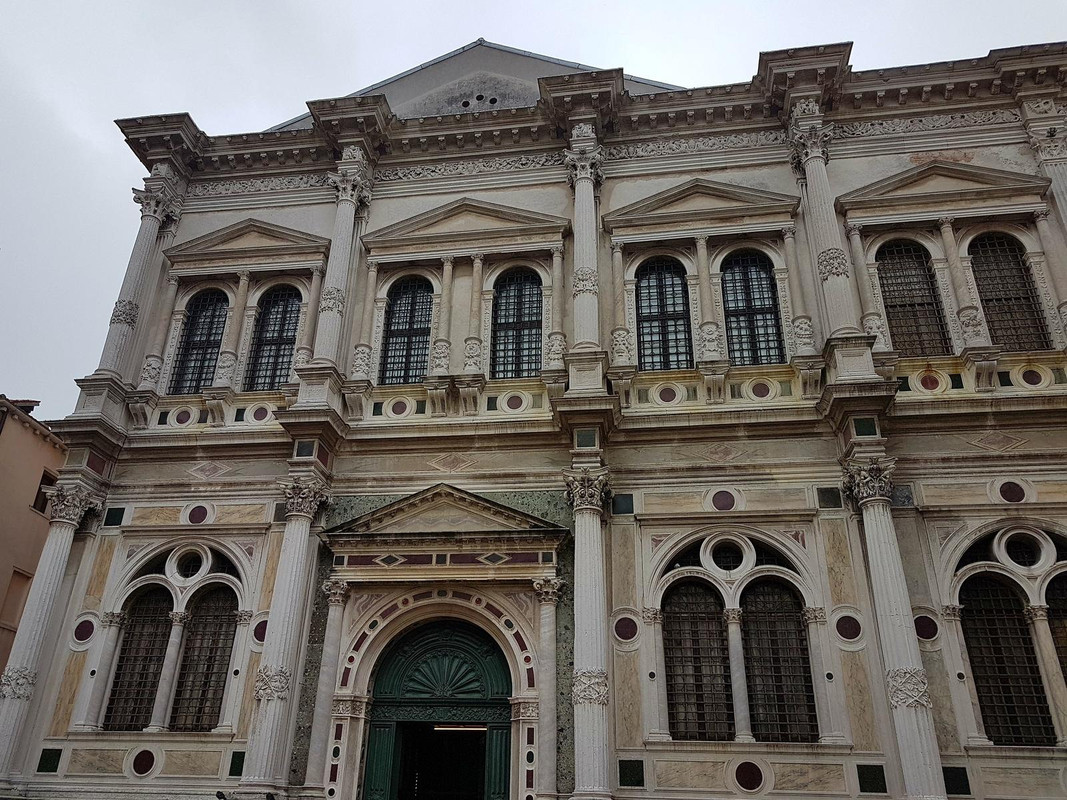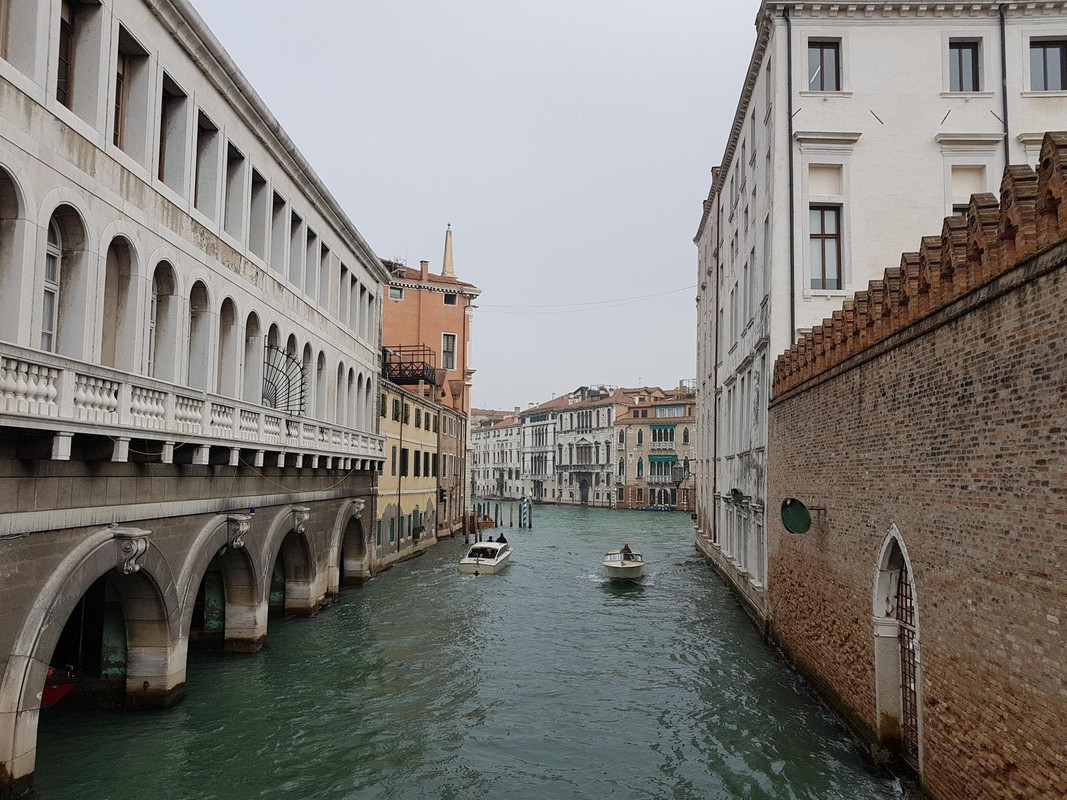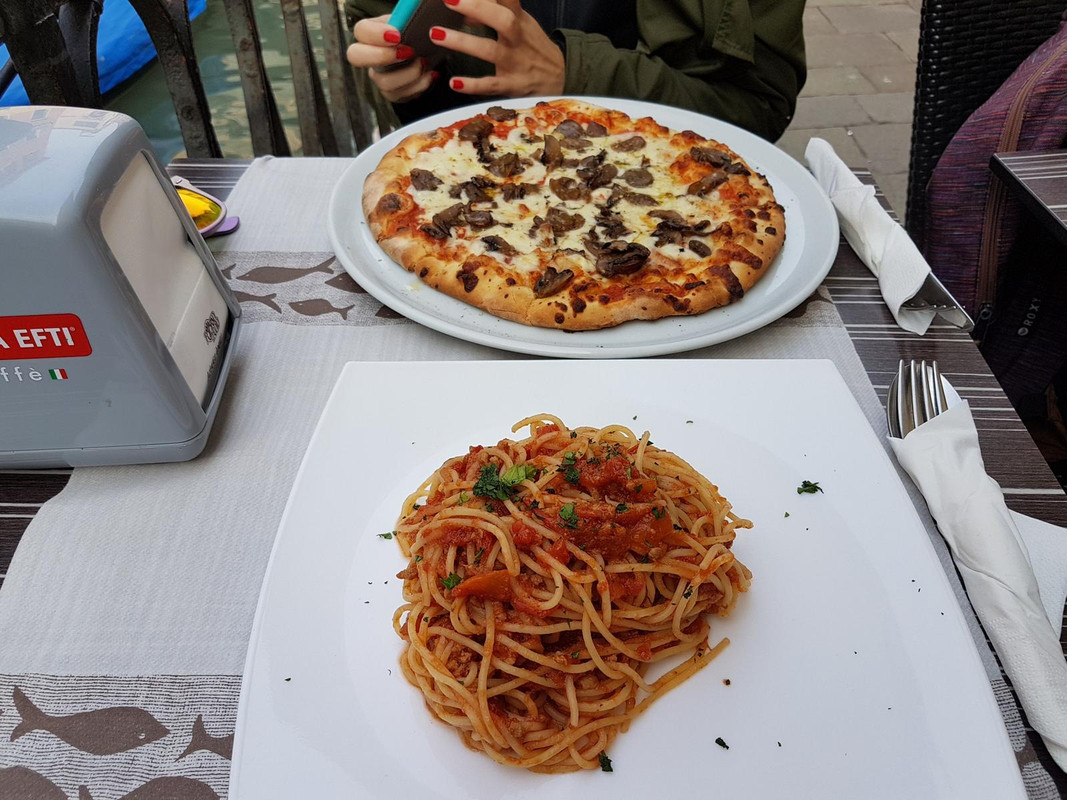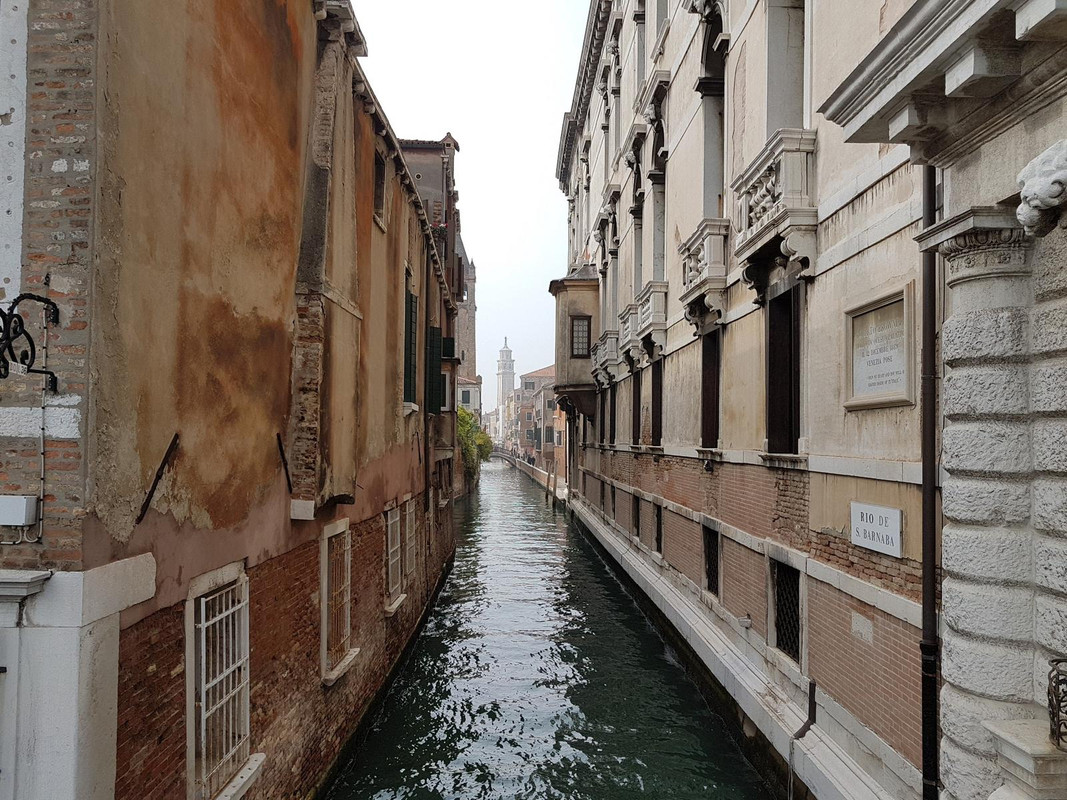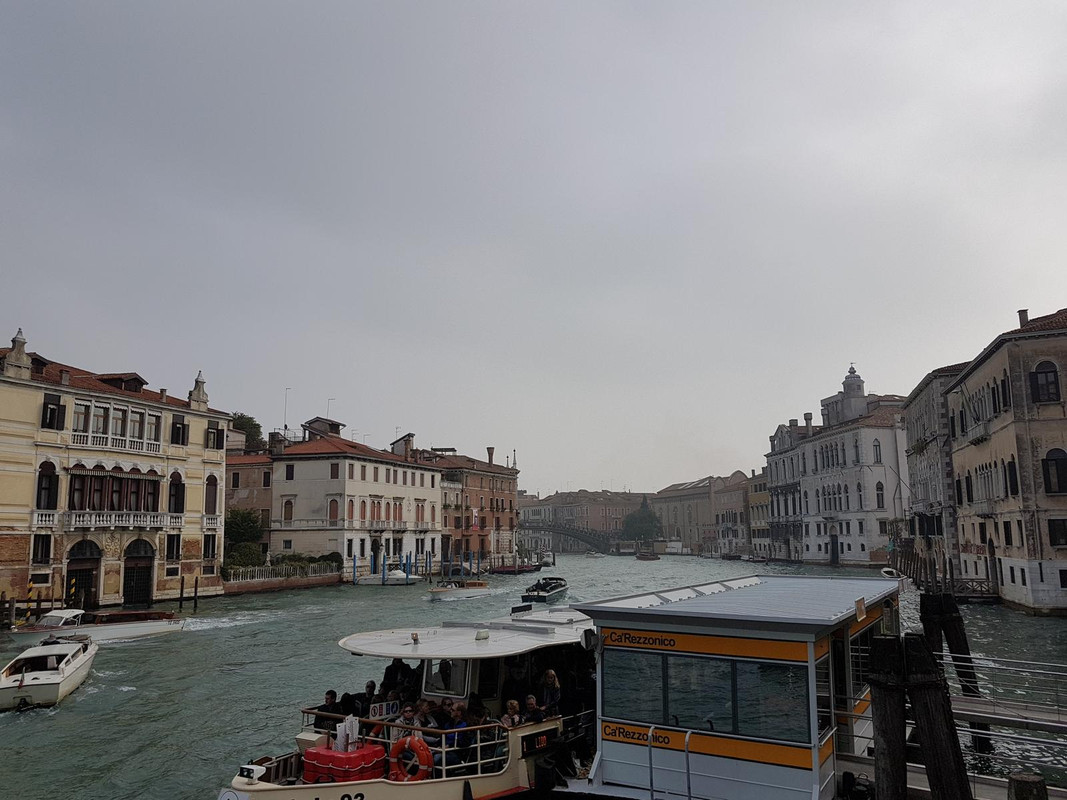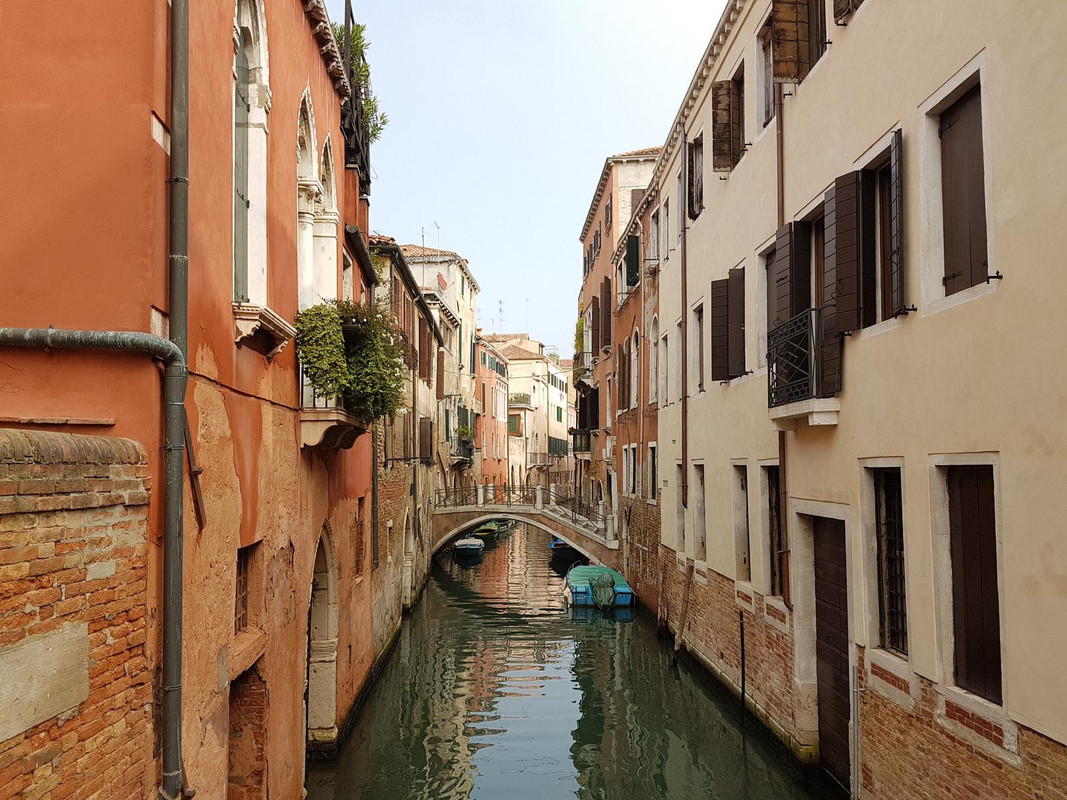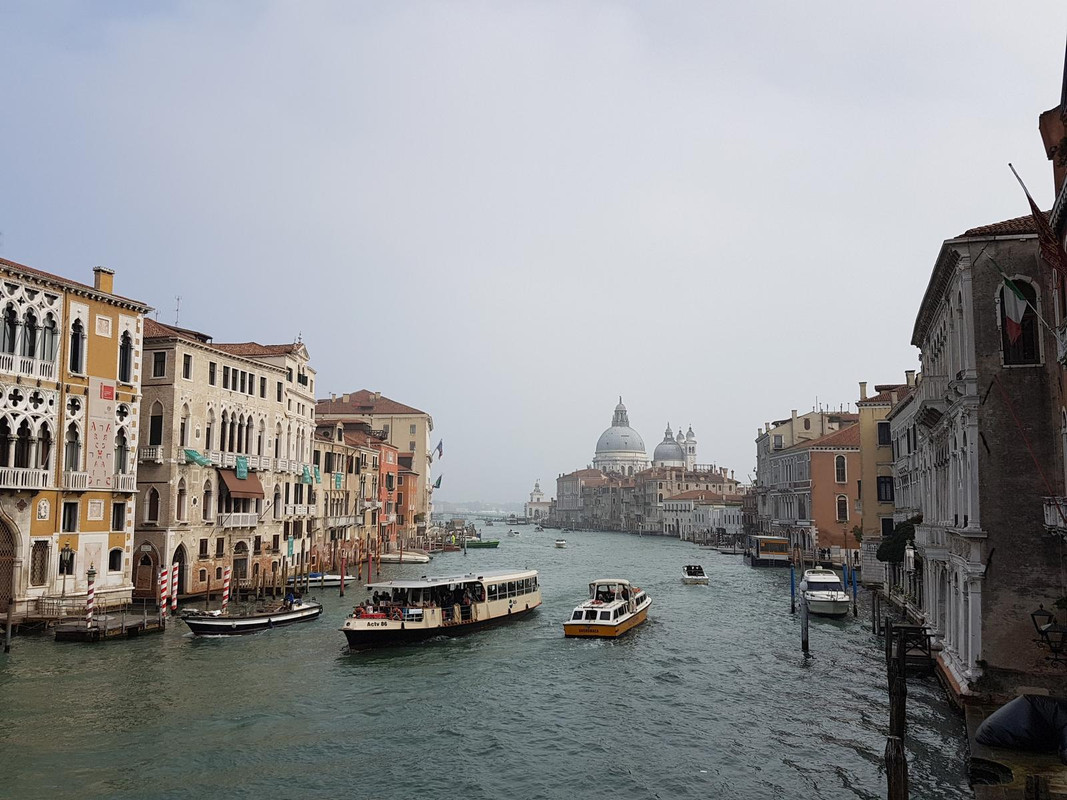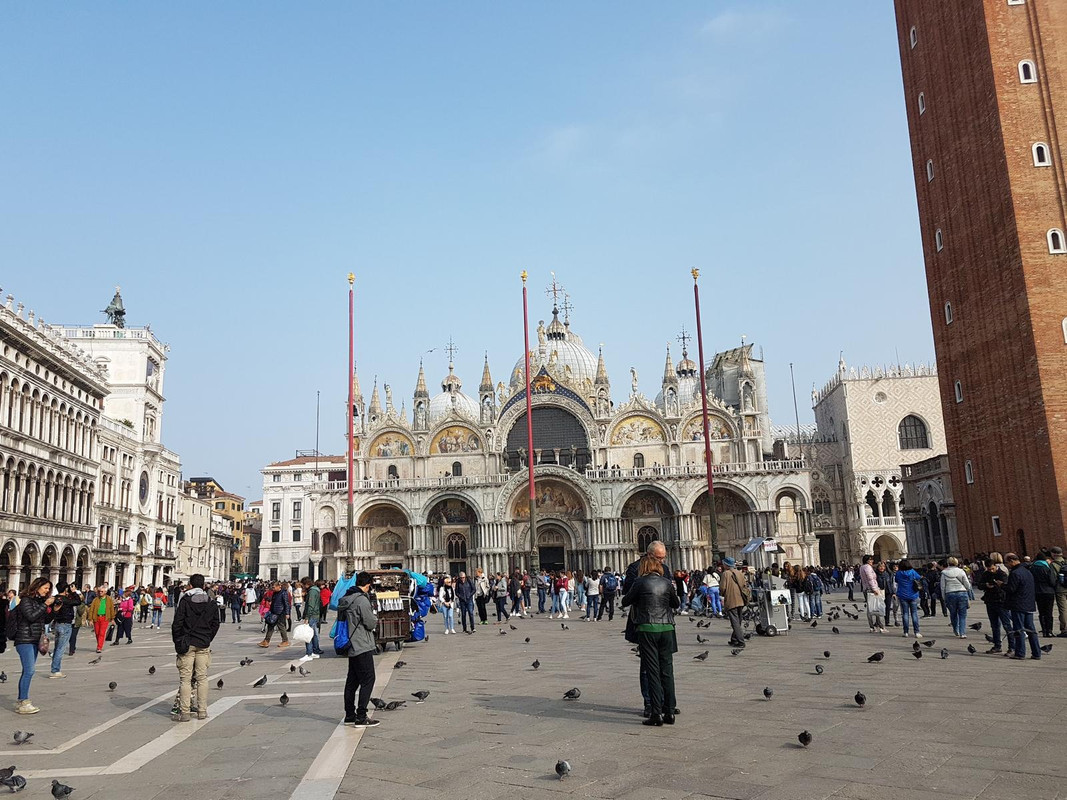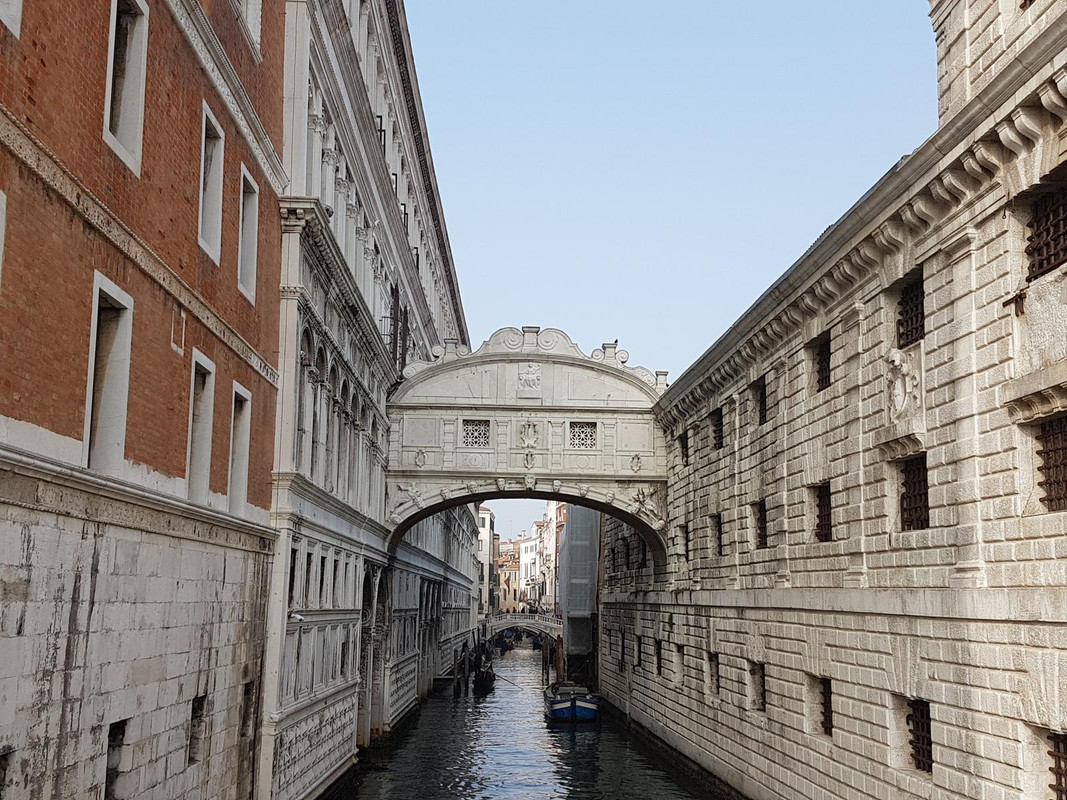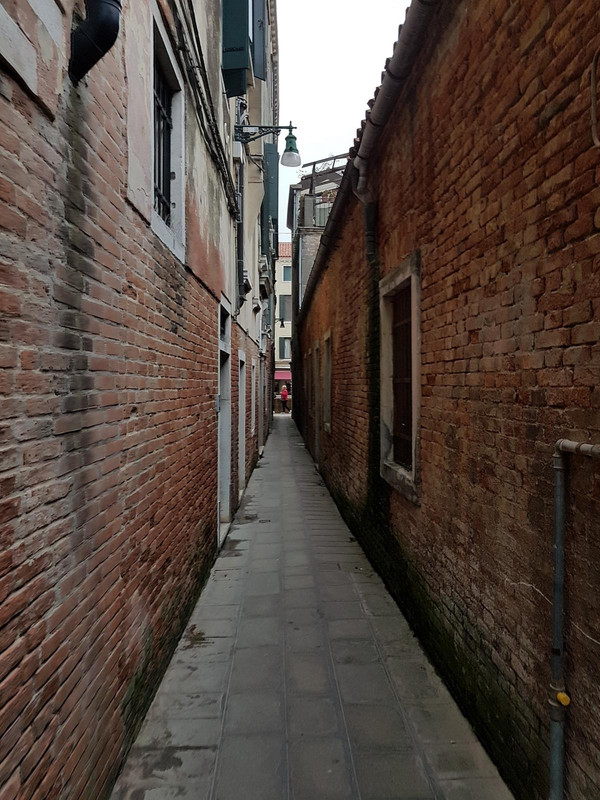 After a very nice trip, it was time to head back to Frankfurt and start looking for a transport.
It was 2 long weeks before I saw the car again. In the meantime, the parts pile was growing.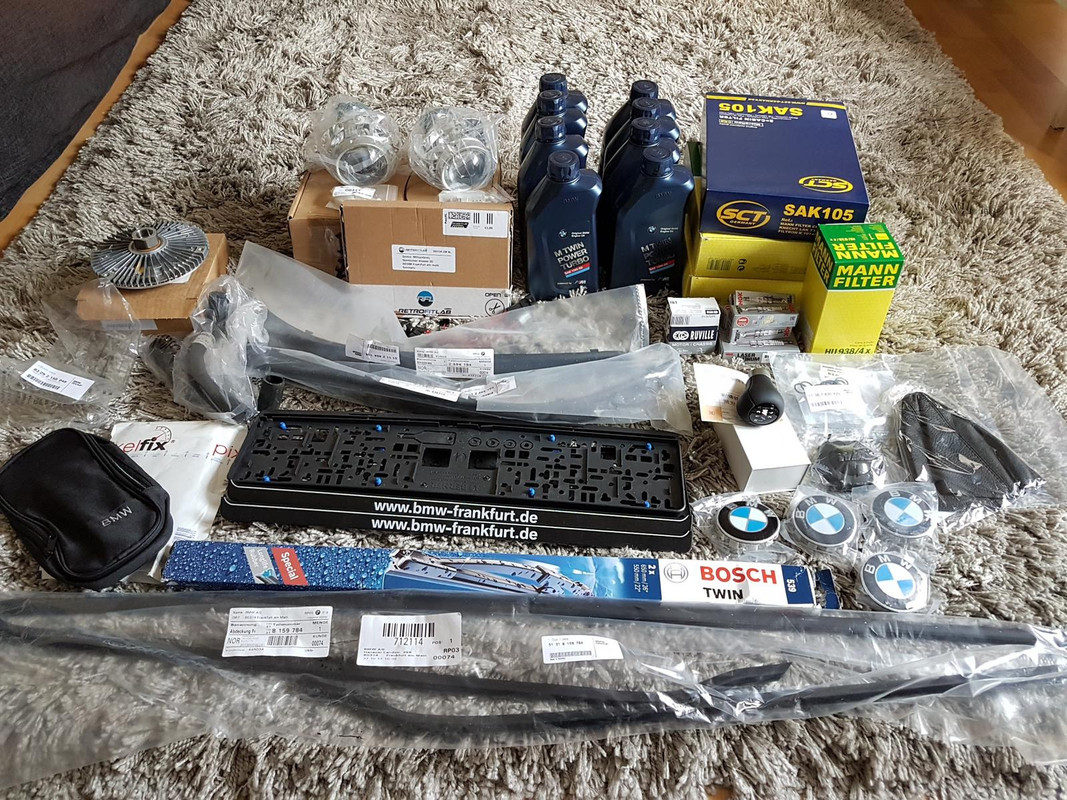 Found a very reliable guy for transport and the car arrived safe and sound.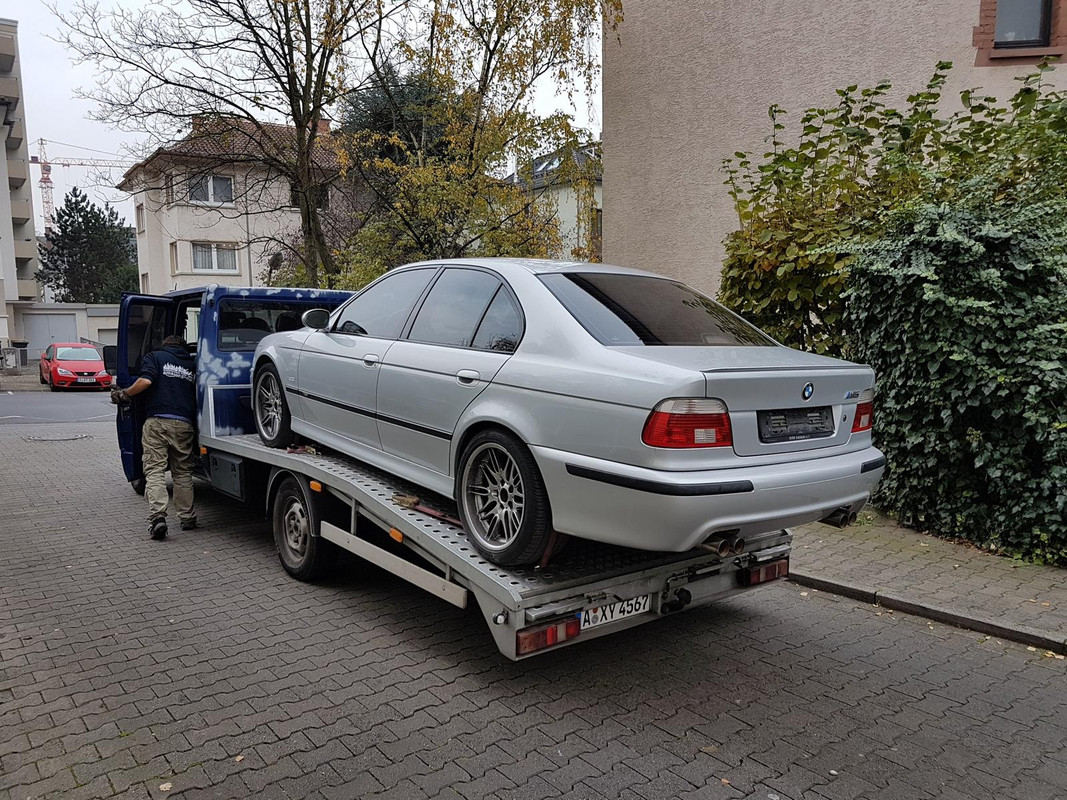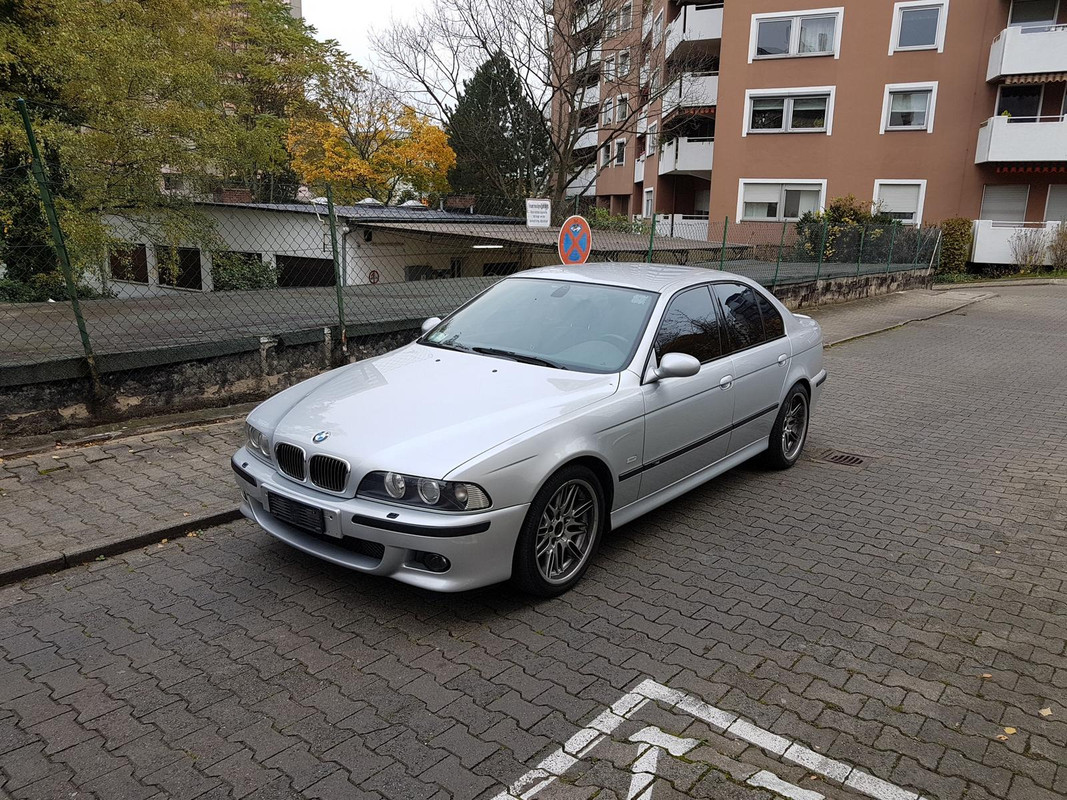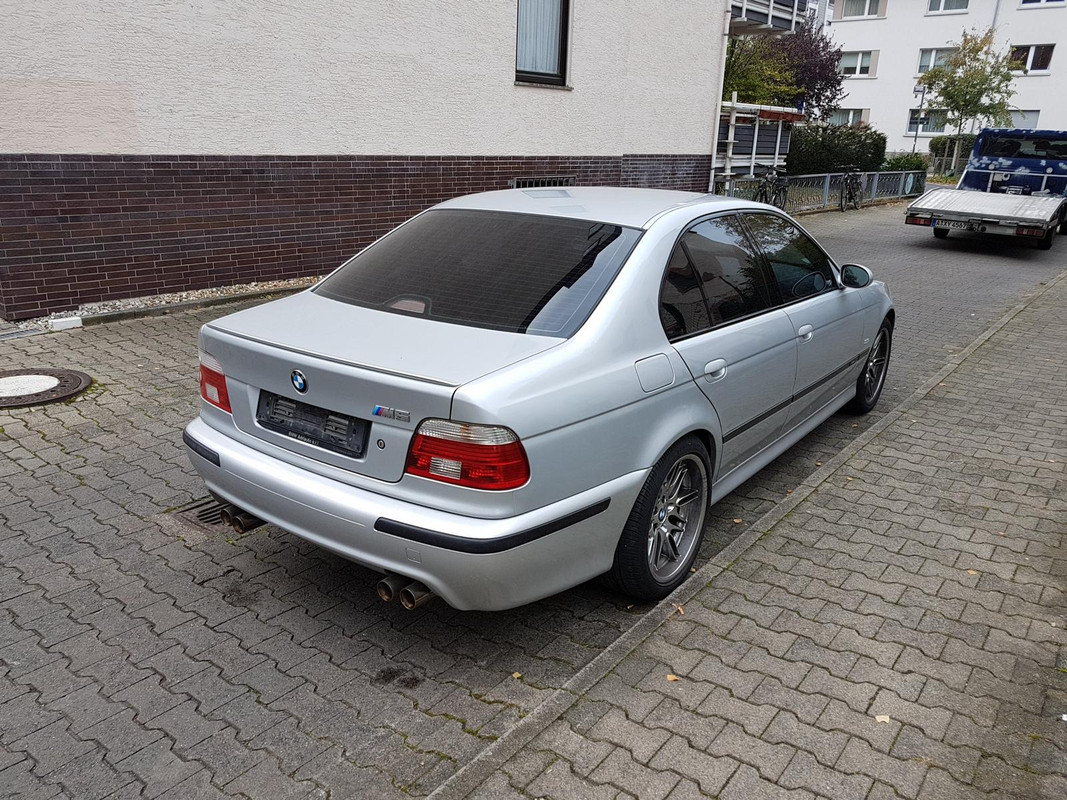 Noticed that the original Running-in instructions were still present on the windshield. It was hanging on by a thread so I removed it and put it in the service book to remain as part of cars documentation.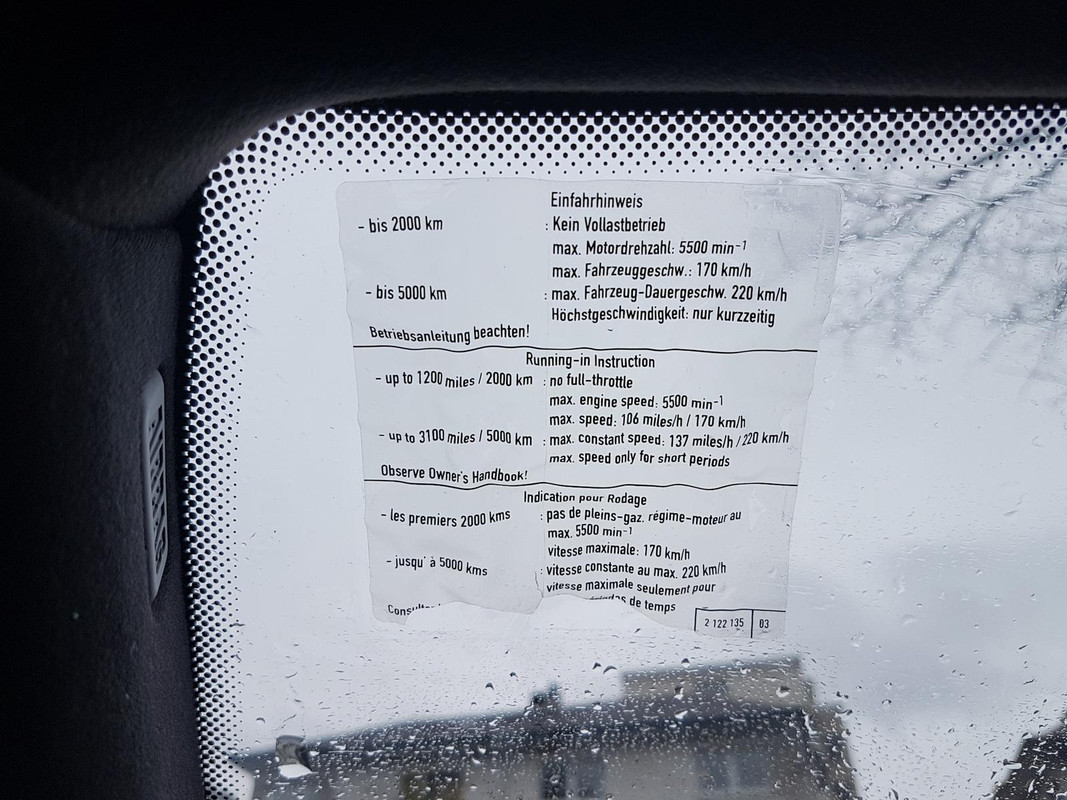 I didn't waste any time and put those new parts to use.
Out with the nasty old filters and worn out wipers.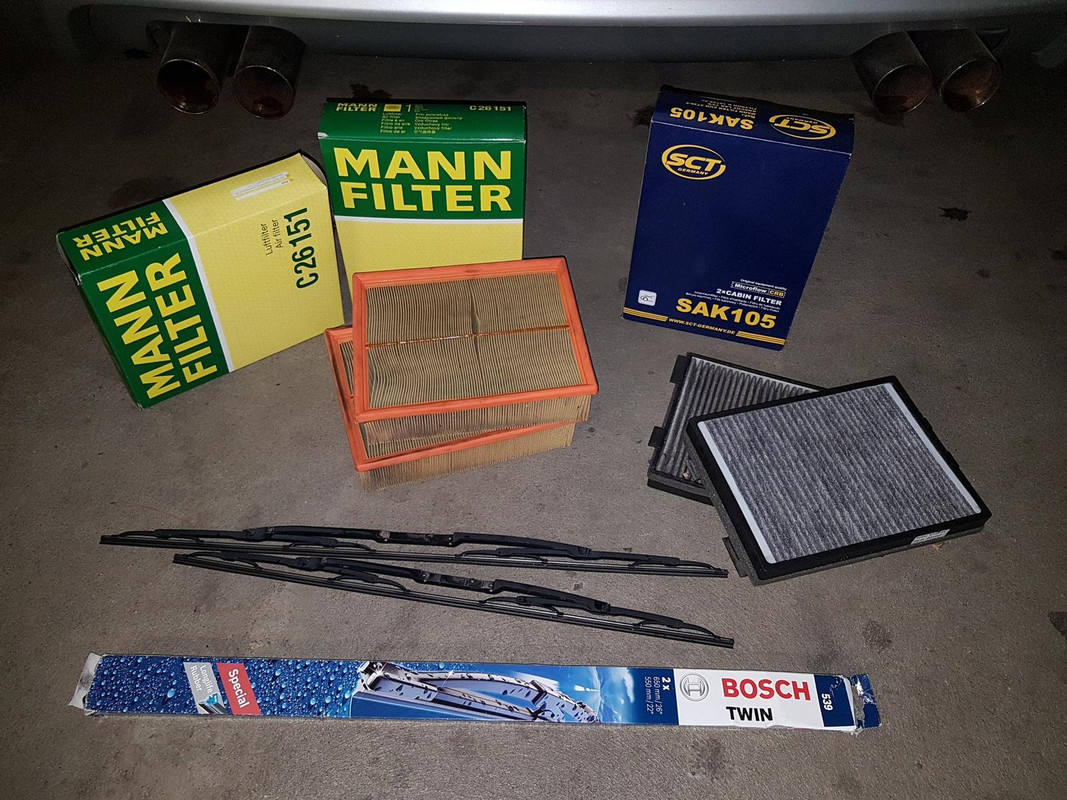 Oil separator vent hoses were very icky and it was time for a new pair.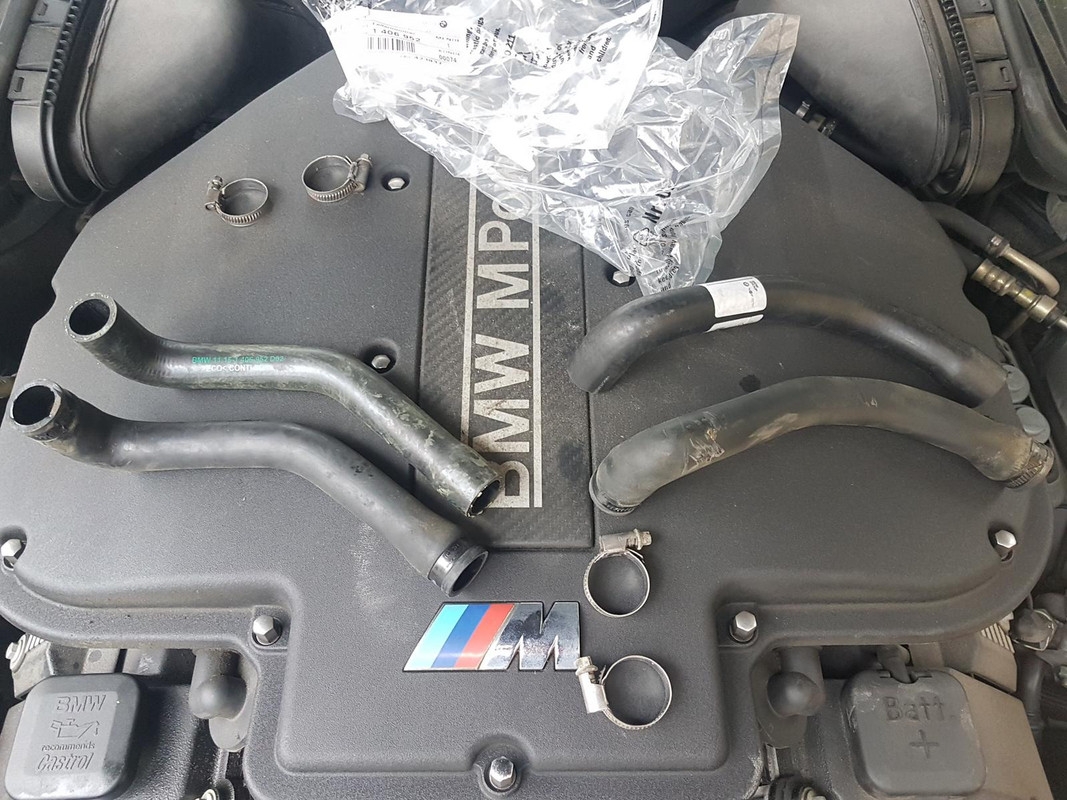 I'm a big Liqui Moly fan, but I figured I try that BMW's magic fluid made by Shell. For the next time, I will probably go with LM.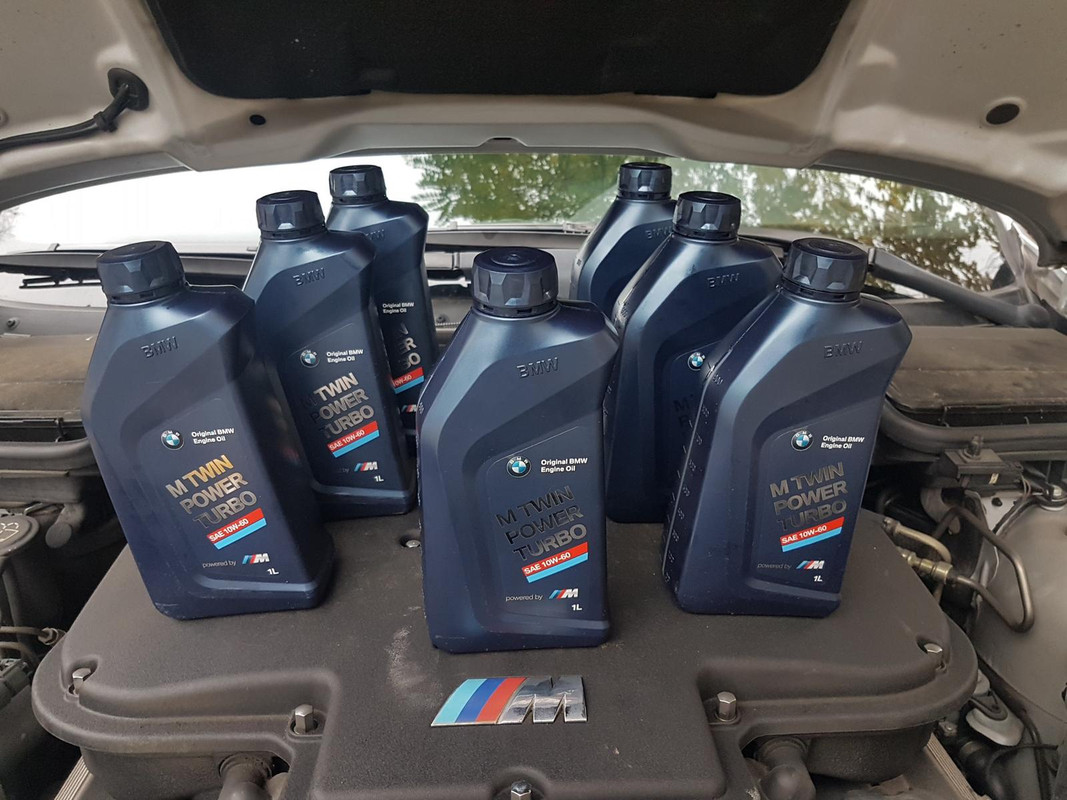 Also picked up a BMW oil bag for the trunk to keep things tidy and clean.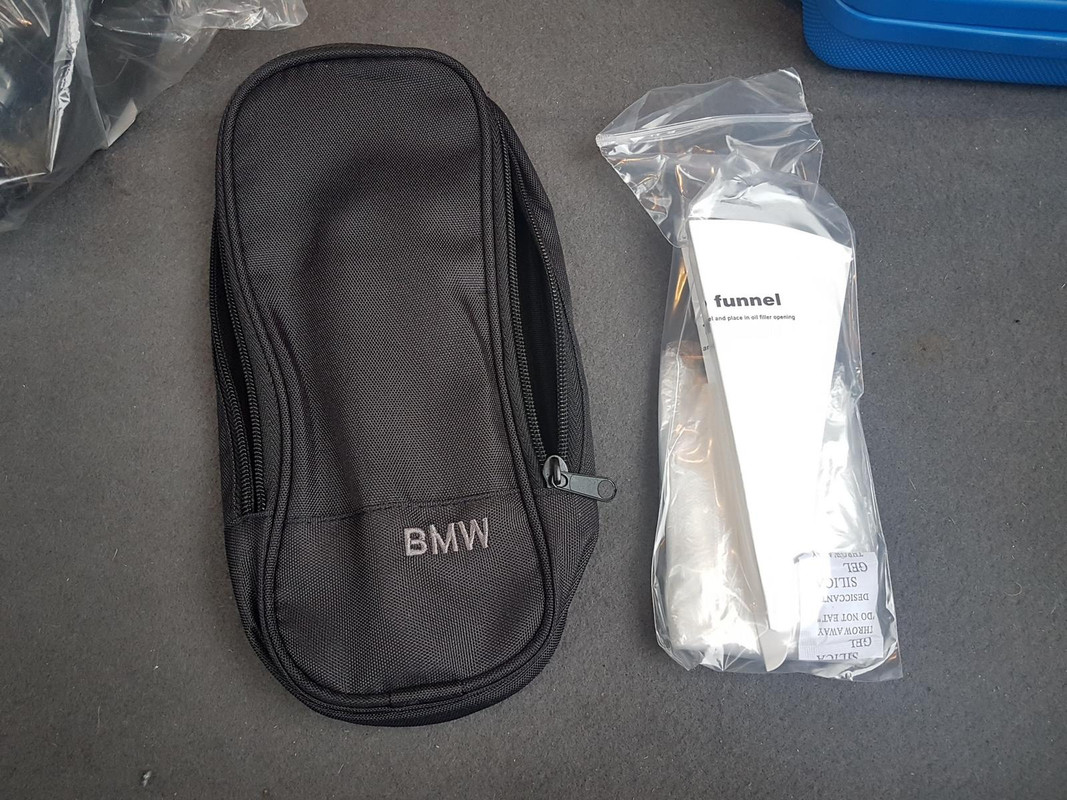 Bumper trims have done their job of protecting the bumper so I got a fresh pair of new trim for both sides.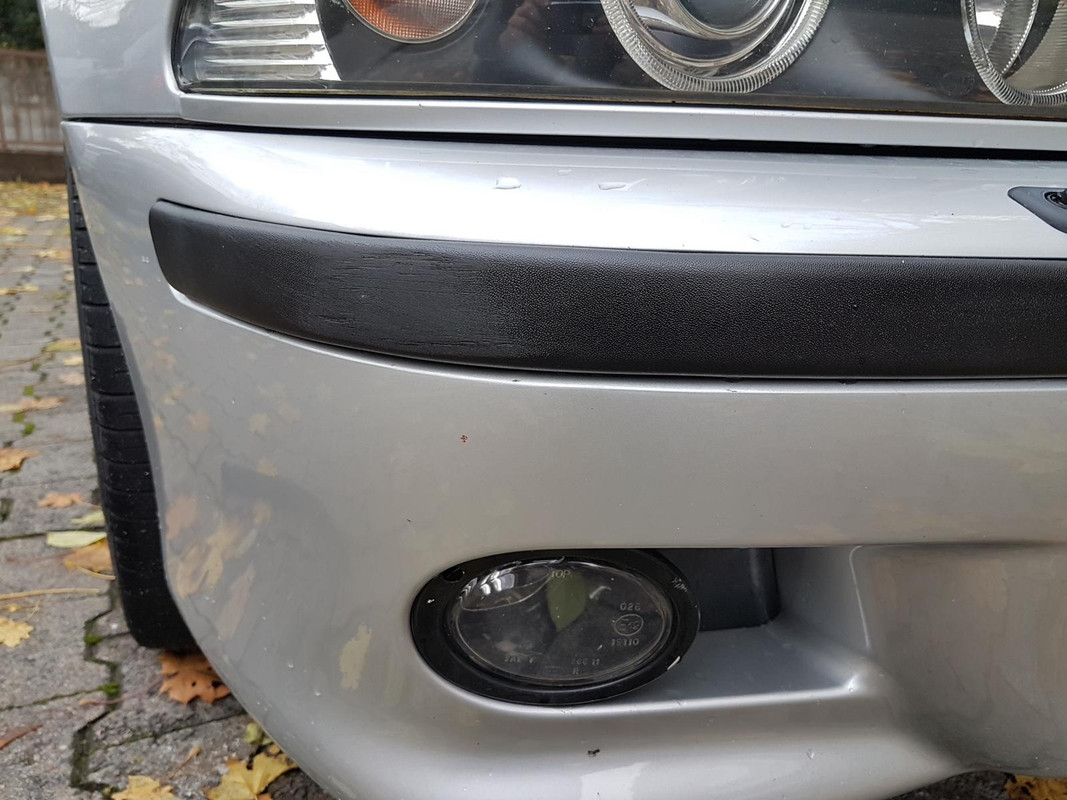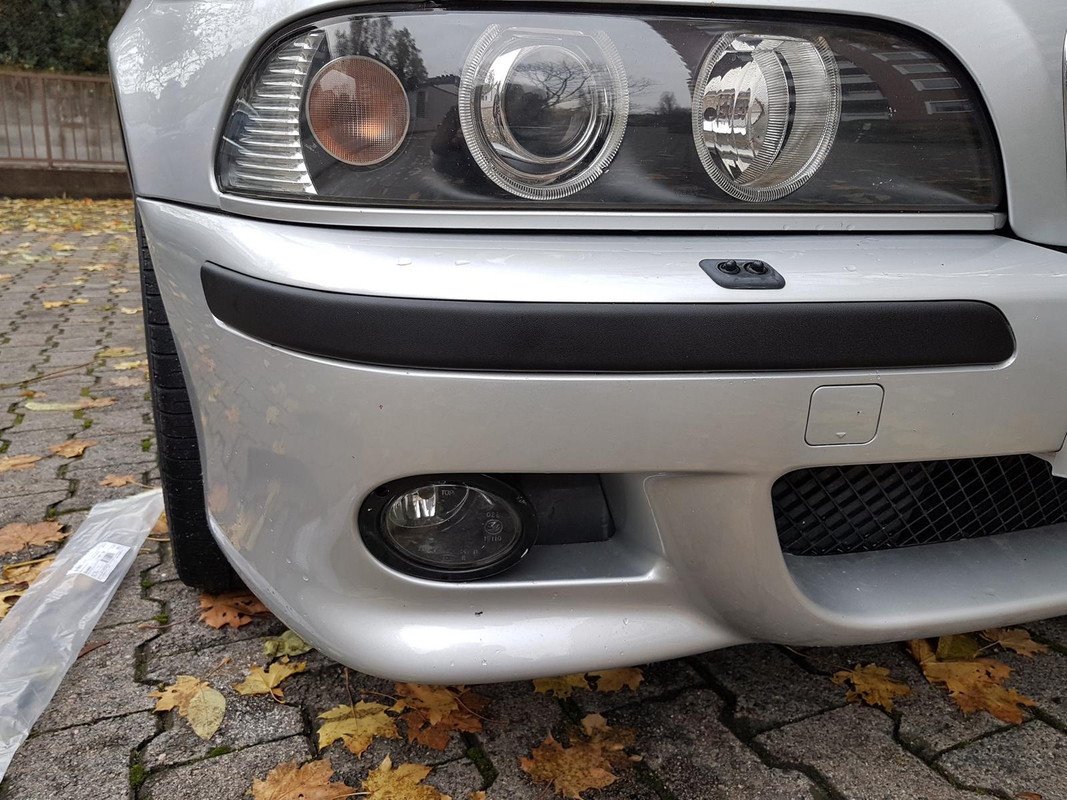 Now it was time to tackle that check engine light. I scanned the car back in Italy with PA Soft and it was throwing codes for exhaust camshaft sensors on both banks, conveniently located at the back of the engine right next to the firewall.
When removing the cabin air filter box, I was pleasantly surprised how everything was intact, all of the plastic tabs were still there and even the glue that holds air filter tube was still present. It honestly looked like it was never removed before.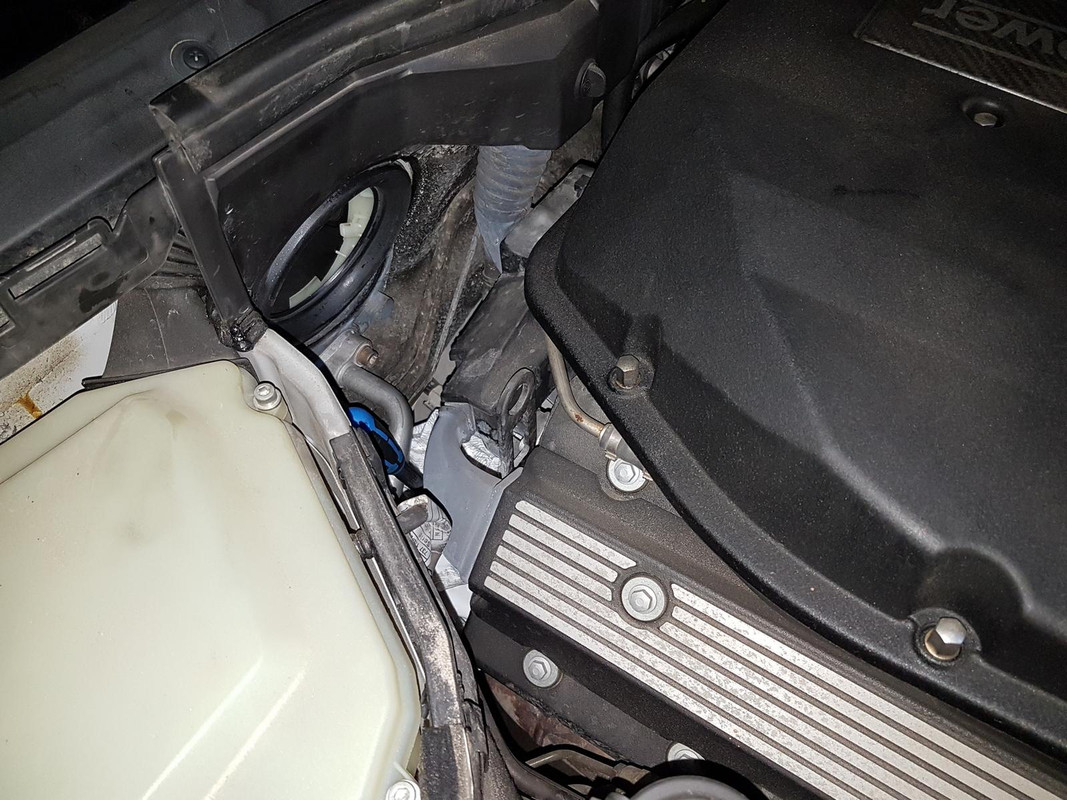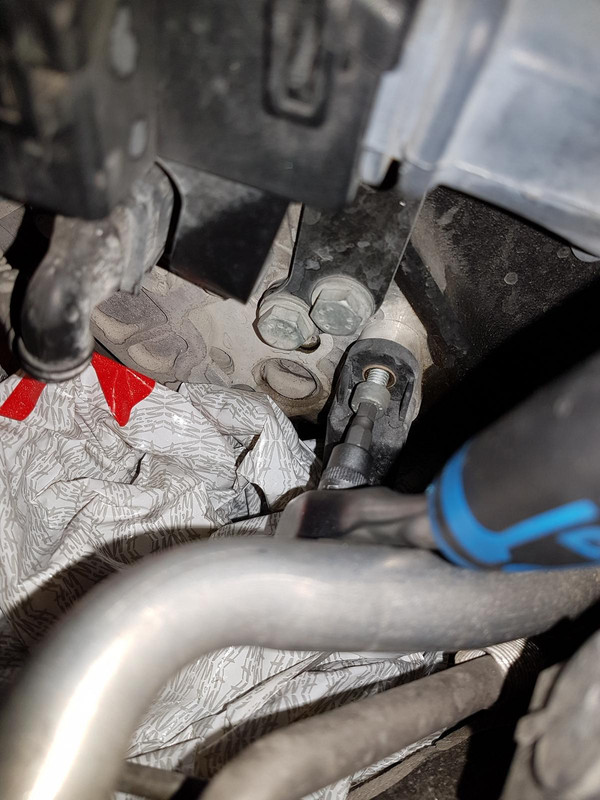 Passenger side wasn't that bad and it was fairly accessible. Drivers side sensor, I had to attack from under the car. There was no way I could reach it from the top.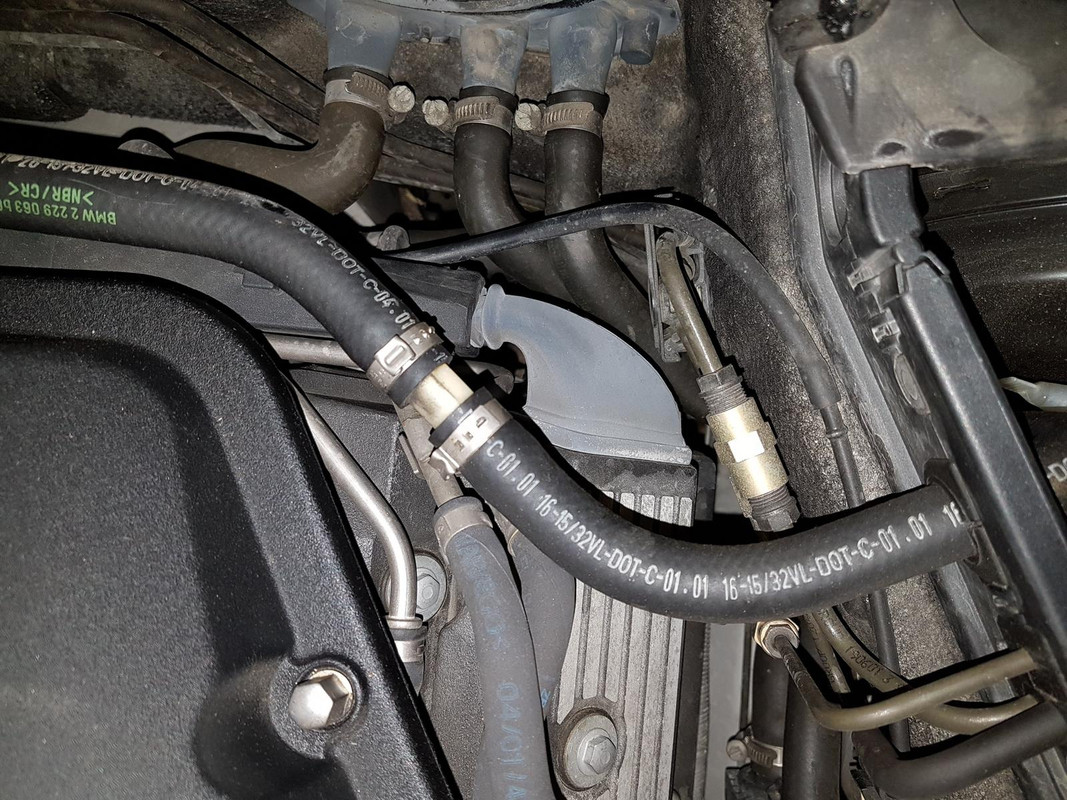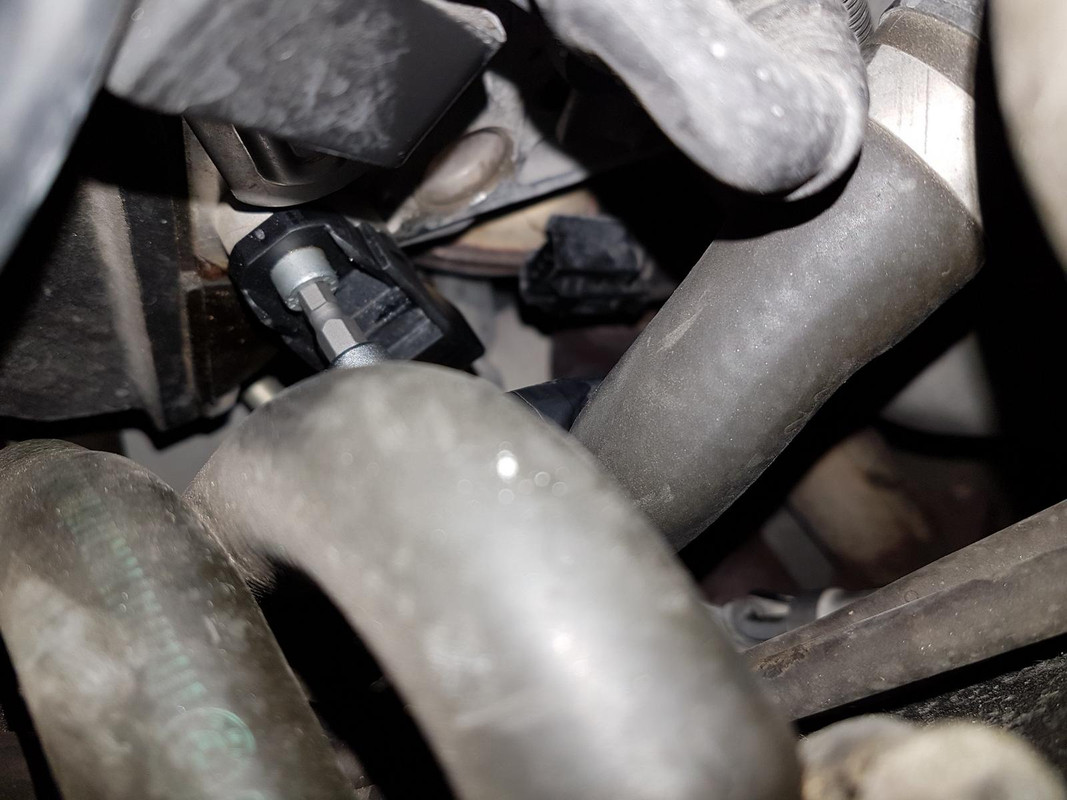 Both sensors were original with a date stamp from 02.07.2001. On top of that, they are old design. I assume that intake sensors are original and old design as well so I plan to replace them too.
After buttoning up everything, clearing codes and starting the car, the difference was astonishing.
The engine idled much smoother and Vanos wasn't making any weird sounds anymore. Amazing how these small sensors made such a big difference.
I didn't take pictures of this part, but the car had tint all around which I had to take off because it would be instant fail at the inspection.
In Germany it is not allowed to have any type of foil on the front windows and for the rear, you need some types of certificates so I decide to take everything off.
One of the worst jobs I had to do. I tried using a heat gun before taking the foil, but it still left a huge amount of glue on the windows.
Lots of elbow grease and acetone, I was able to remove all of the glue from the side windows. I'm left to deal with the back window, but I'm afraid to use acetone as I know that the rear heaters are sensitive and I don't want to damage them. If anybody has a suggestion, I'm all ears.
At this point, I decided to take the car to Dekra for inspection and see with what they come up. I didn't perform full inspection so I was curious.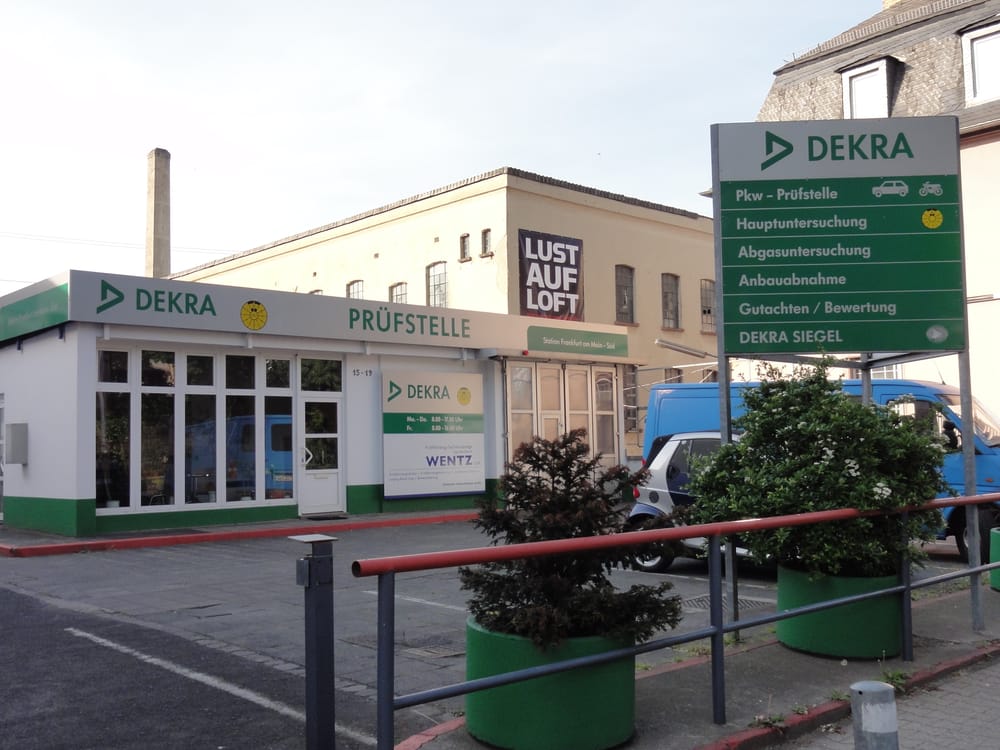 Got a call later that day from the inspection dude who told me that the car didn't pass and that he will show me the problems when I come to pick it up.
He found the following issues that stopped it from being roadworthy in Germany:
- Front tires excessively worn and not safe for road use. (I was aware of this since the front tires were from 2004 and the rear ones from 2009, an example of Italian old school maintenance, drive them until they explode.
- Front headlights not aimed correctly. (broken adjusters in the left headlight, common e39 problem).
- Rear sway bar bushing bracket sheared off
- Rear upper control arms had cracked rubber on the ball joints and the grease was starting to coming out
- Missing first aid kit and safety west

I'm happy to report that since then I addressed all of the issues and the car passed inspection without any additional problems.
The very next day I had it registered and I was finally able to stretch its legs on the Autobahn!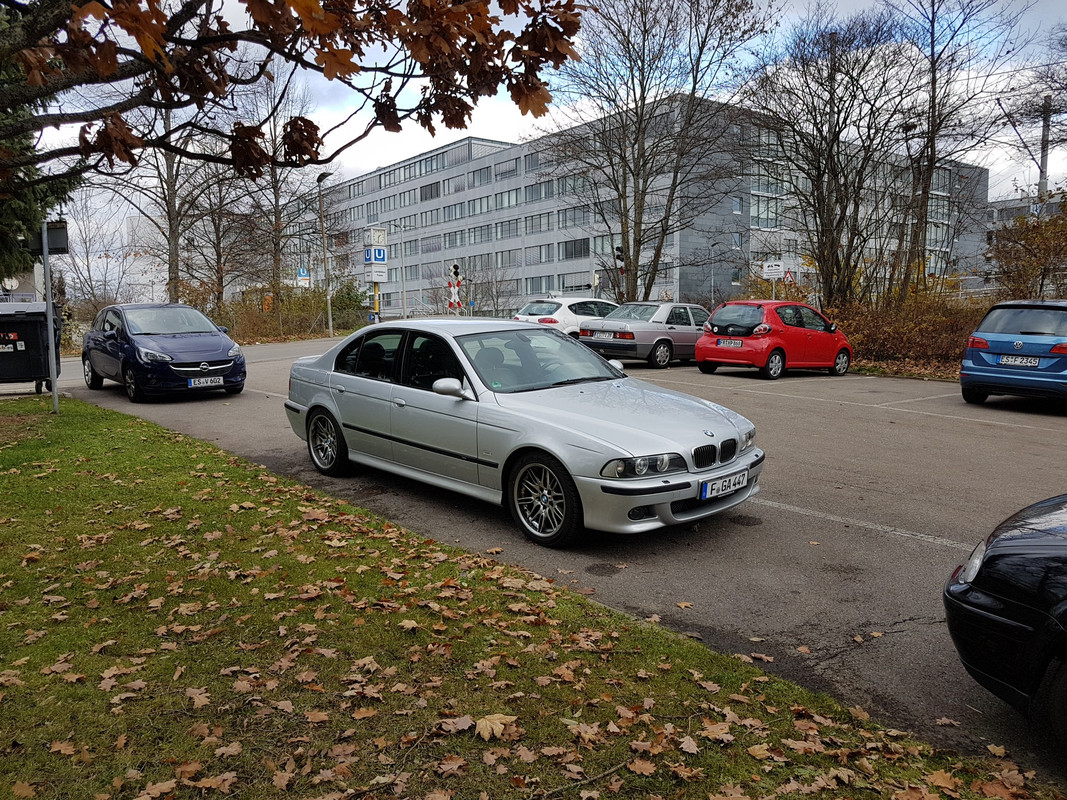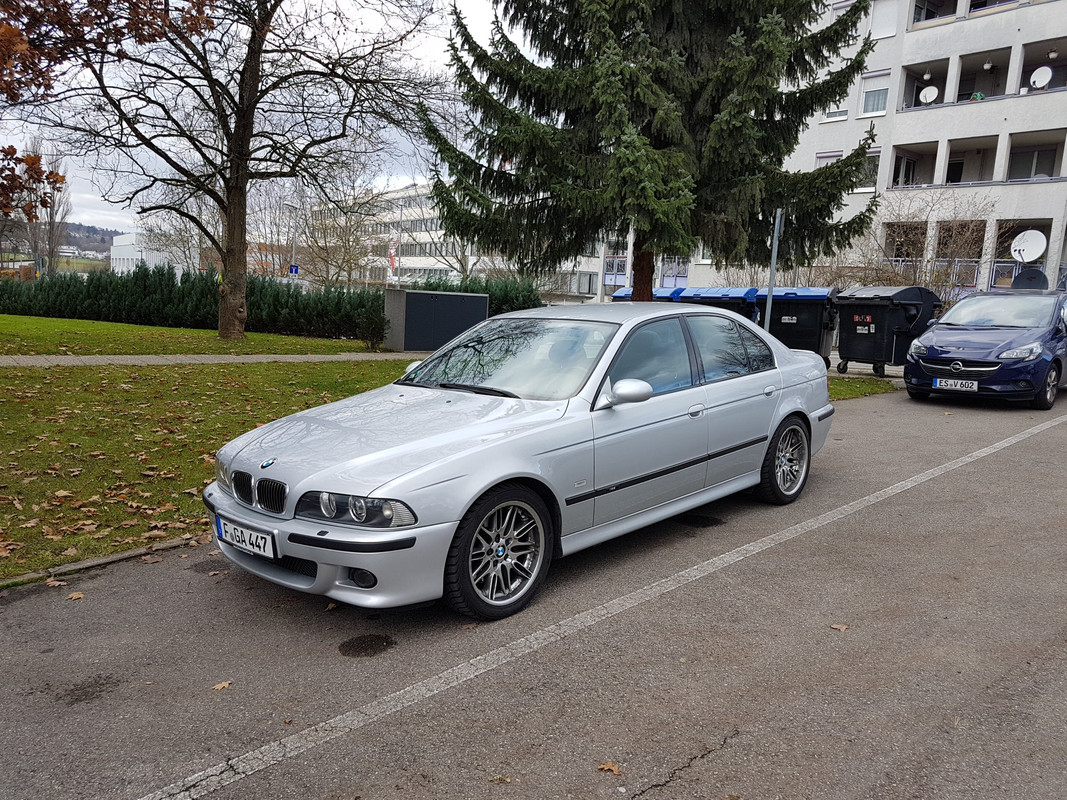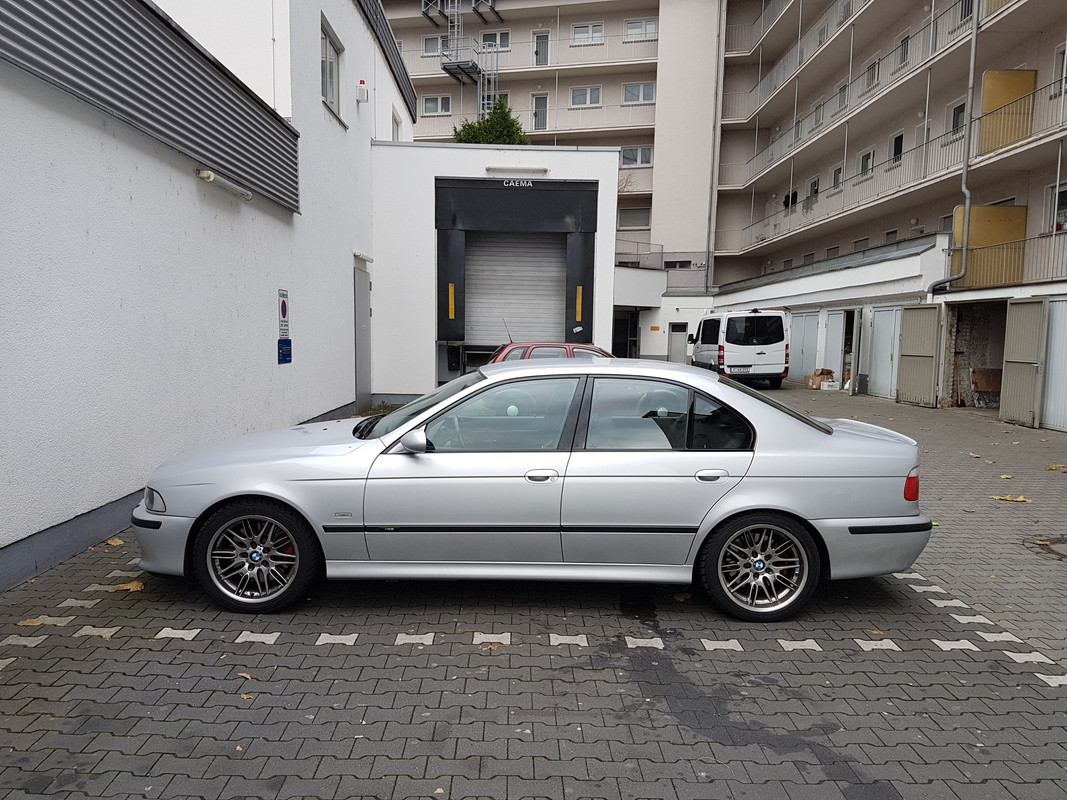 I think this is more than enough for the first post. More updates coming up. :grin