Discussion Starter
·
#1
·
Hi Guys,
Up for sale is my 1999 (but facelifted to full 2002+ european spec) e39 M5 - which has also been modifed with some of the best parts available.
Here are some basic pictures more will be coming at the weekend.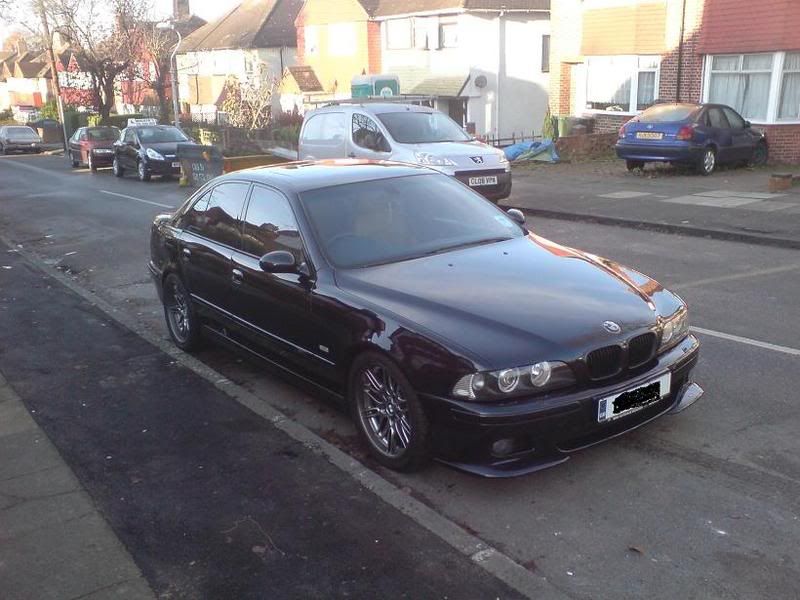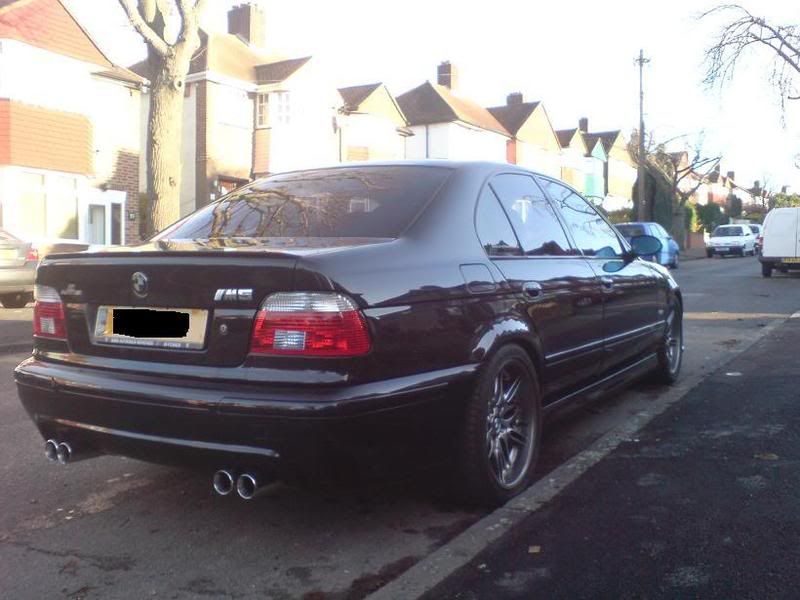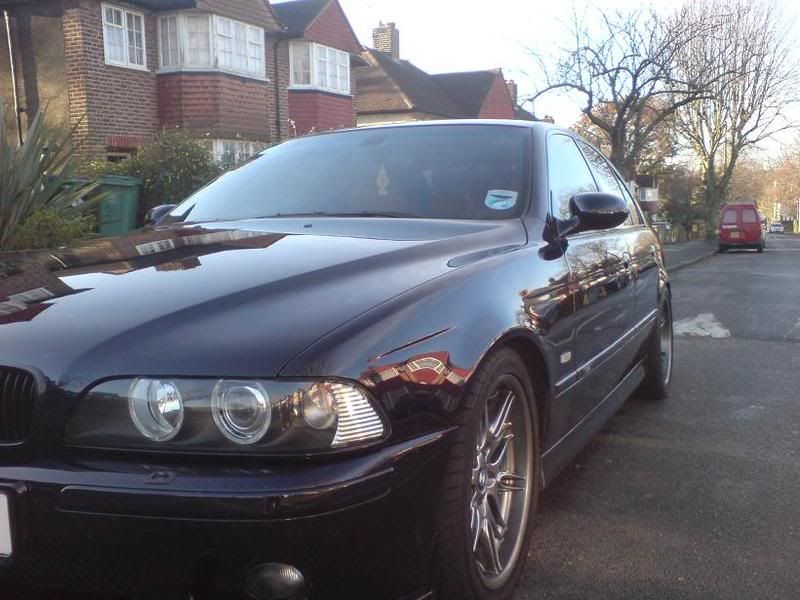 If you are looking for an M5 you need look no further, go out and test drive a few and then come and see mine you will notice the marked difference in performance and sound.
This car has been looked after lovingly by both myself and previous owners. It has been a feature care in Performance BMW based upon the subtle but impressive modifications it has undergone. It feels tight and responsive at all times despite it's 123000 miles. The Vanos units are in tip top condition no dodgy noises etc and were replaced under warranty earlier in it's life with paperwork to support. So no worries there!
The car is 99/00 model but has undergone extensive reworking on standard options to bring it up to facelift spec. Therefore it has amongst other things, 2002 spec Angel Eyes and Xenons, facelift M steering wheel and full widescreen satellite navigation unit full updated to the latest version of BMW mapping software.
The car has the rare caramel heritage leather interior which was an expensive option at original purchase. The interior is in fantastic condition for the age and all the usual M5 luxuries including heated, memory seats with electronic lumbar support, multifunction steeering wheel with cruise control, 6 disc CD changer. I have extensive history of all work carried out on the car and a folder FULL of warranty and other work that was carried out earlier in it's life. As well as the magazine with the original feature.
Now to get to the interesting part.
The car has been modified by CA-Automotive to include the following.
Engine:-
Tubi full exhaust system (probably the best system on the market - sound is immense)
Supersprint Stainless steel Manifolds (unleash a lot of power)
K&N filters
Remap and Derestricted to incorporate the above - car is known to have done 187mph (on the Autobahn!)
Estimation for power is around 430bhp (conservative)
Suspension:-
Bilstein PSS9 fully adjustable Coilovers (the best you can get).
AC Schnitzer branded Eibach Anti Roll Bars front and rear.
Polybushed.
Appearance:-
Hamann Black Grill
AC Schnitzer Front Splitters
carbon Badge kit.
Recently fitted brand new Sachs OEM Clutch.
This car has a very distinctive look and turns many heads and gets many positive comments. It has the performance to back up it's looks and sound. I drive it fairly conservatively (do not buy this car if you can't afford the petrol!) - but you won't find much on the road that has a distinct advantage over it. And for a big four seater luxury saloon - that is impressive.
My friends nickname this car 'the Beast', and it certainly is. A car that is happy to waft you around with consumate reliability and comfort, yet when called upon it can unleash power and performance that few cars can match.
The car will soon be due an inspection 2 service, which will cost you around £400/£500 from a good BMW specialist, I've used both Bexley Motor Works and ETA Motorsport, both of whom are extremely knowledgable with tuning and looking after M-series BMWs.
No test pilots and please note this is not a car for the faint hearted or for those without experiance of high power rear wheel drive cars.
Price is now dropped as I would like a fairly quick sale. I'm not going to negotiate to much below this price but welcome NEARBY offers.