Discussion Starter
·
#1
·
Hi there,
We did it! After a long wait, we took a lap in the famous M5 ring taxi!
Guys, that was soooooo nice.
The first good news of the day was that Sabine would be our driver. That being said, things didn't start as planned. While I was visually checking if the EDC/electronic throttle/engine management/gearbox were in the most extreme modes, Sabine had a laugh with those of us on the back seat (they were asking for as much drift as possible if I'm not wrong). This is when we bumped into another car in the parking lot! No damage on the M5, a few small scratches on the Speedster bumper… Sabine sorted things out with the two-seater owner and came back in the M5 after a few minutes.
Her sense of humor was not damaged either as she claimed: "Aaaaargh those plastic cars are not that strong!".
So we were in the greatest car in the world, on the most demanding track in the world…
In the first straight line, I was not impressed by the acceleration. I thought it was similar to my 321bhp M coupé. Then she remembered that she had turned the engine off because of the little accident, which meant we were back in P400. At the exact time her finger touched the so called "M mode" button, wouhaaaaa, the car turned into a very nastier beast. I didn't expect such a difference (have a look at the video, you'll understand what I mean).
The lap was fantastic. We out accelerated many cars, even some bikes. Impressive. Even more impressive was the Sabine's car control. Everything seemed so natural and…easy. Again, have a look at the video, you'll understand. (And forgive our "ooooh, aaaah" that ruined the V10 soundtrack").
The brake pads are different from OEM and the car may have a different suspension setup. By the way EDC was set to intermediate in the Sabine's car, but on sport mode on the other car.
SMG mode was S4 on both cars. I asked why not S6 and Sabine said it was "enough". I guess it is a BMW engineers advice. She was in "D" automatic in the parking lot.
More pictures on my website:
Ring Taxi gallery
Link to the video (M5 board exclusivity! lol):
www.soete.com/ring/2005-ring-taxi-soete.mpg
Right click "save as". 94MB Video HD.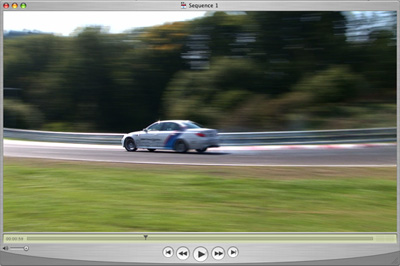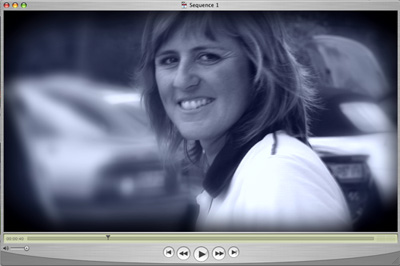 "Front engine. Rear wheel drive. Big smile*. The end".
* at 112 mph / 180 km/h