Discussion Starter
•
#1
•
Hey guys, I've been looking to buy an E34 M5 for the past month or so and have been doing nothing but research so far. In that month long period, I've also taken a look at 2 M5. The first was a really sorry sight, and was being driven by a 17 year old - they're attitude was "when it breaks we fix it." I walked away.
The second one I saw last night, had 203,200 kms on it, and is owned by a BMW fanatic who also happens to be a mechanic (his driveway was filled with the E34, an E39 M5, and two E28s). It's a 1989 euro import, Macao Blue, with a tan extended leather interior (would this be Natur?). the E34 was his DD, and recently he adjusted all of the valves, replaced the oil pan gasket and intake/throttle body gasket, KYB shocks in the front, Bilsteins in the rear, H&R springs all round, new control arms, bushings, ball joint, etc. Mechanically the car seems to be very sound, however it has some troubling cosmetic issues. The car has been an outside car, and has definitely been a daily driver to all of it's life - the exterior has some clear coat peeling on the mirrors, and it's starting to haze in a few spots (1" sized spot on the roof, and a 1/2" in sized spot on the hood). Interior wise, these are the "large" problems. The extended leather is pretty beat on the 2 front doors, and the driver's and passenger's seat. I've been searching around, and it seems like the door panels weren't delaminating, but rather the middle inserts were only falling off (common problem, right?), and the arm rests looked a little water damage (however the interior was bone dry). The front seats need some serious restoration work (heavily cracked, and a rip in the driver's). The backs are in decent shape, and they're the 2+2 configuration with a rear-centre console. Also for some reason the car's odometer reset when it hit 200,000kms - it's currently reading "003200." Have any of you seen anything like this before??? Anyways, asking price is around $6000 - think that is relatively fair?
Pics for clicks: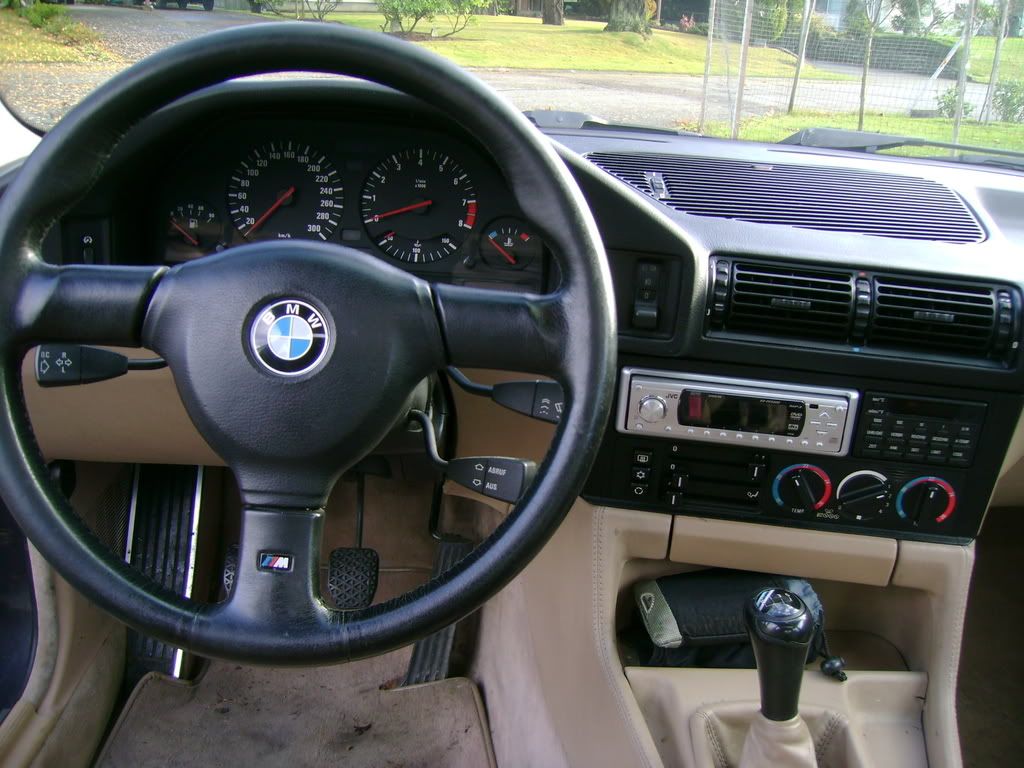 The tails are OEM smoked HELLA's - actually, does the paint look like it's Daytona Violet?
Thoughts?