Picked up
this beautiful M5
last week from Clemster's (Adam) neighbor. I was on the hunt day and night since my E90 M3 sold much quicker than I expected. It was love at first sight and luckily a car that was within driving distance. After scouring the for sale ads this was the first Alpine White E39 M5 I had come across. The Caramel Beige interior actually works really on the Alpine White, better than I had imagined. My goal was to find a lower mileage car with the least amount of modifications, or stock if possible. This M5 came up as a single owner, 100% bone stock E39 M5, no accident, garage kept, 13 year old car. With 79K miles I think its the perfect age! Once I got on the phone with the Adam it was clear the car had been well taken care of and was something I was ready to pick up immediately. The car did require some items immediately and I am currently in the process of over hauling some things.
Exterior of the car received a full paint restoration today using Menzerna polishes and Opti coat 2.0 for protection. Got the paint almost looking new, I am extremely pleased with the result after all the hard work. I had a PDR specialist come out and pop out about 6 dings the other day. None of them were too serious but now the exterior of the car is just about flawless! I used Alpine White bumper plugs to fill in the license plate holes and give the front end a cleaner appearance. Headlights are being fully upgraded next week with the FXR projectors, Orion V4 LED rings, new DJAuto lenses with clear corners, and new headlight adjusters. Car should be sitting on BBS CH in the near future, along with a small drop.
The interior required some changes to get it to my preferences. I am not a huge fan of boring black interiors which is why I am drawn to bold colored interiors. This one also has the full leather dash and alcantara headlight and pillars which I think is standard. I decided to darken things up a little and went with brand new black floor mats and having the wood grain interior trim wrapped with matte carbon vinyl. The wood grain just had to go. Wrapping was about half the cost of OEM trim so for me it was the best option. I think these few small upgrades give it a modern day sporty feel. I got all the door, dash, and center console pieces wrapped, and now having the hand brake handle cover done to match. I had ordered the BMW F10 illuminated knob and boot combo. Today I installed it and it went pretty smooth. I glued on the F10 boot to the E39 frame with super glue and I think the fitment is very good. The gauge cluster was removed day after pick up and I sent off to Doctor Bimmer for the ribbon replacement. Cluster was turned around right away and I am glad to have it back to normal! In the future I would like to retrofit the newer radio to upgrade to sirius radio. Other than that I am happy with the way the interior was changed almost instantly. In the future I do plan to fully perform a leatherique treatment to get that leather looking new again.
I will continue to make updates as I go along.
Interior Before:
Interior After: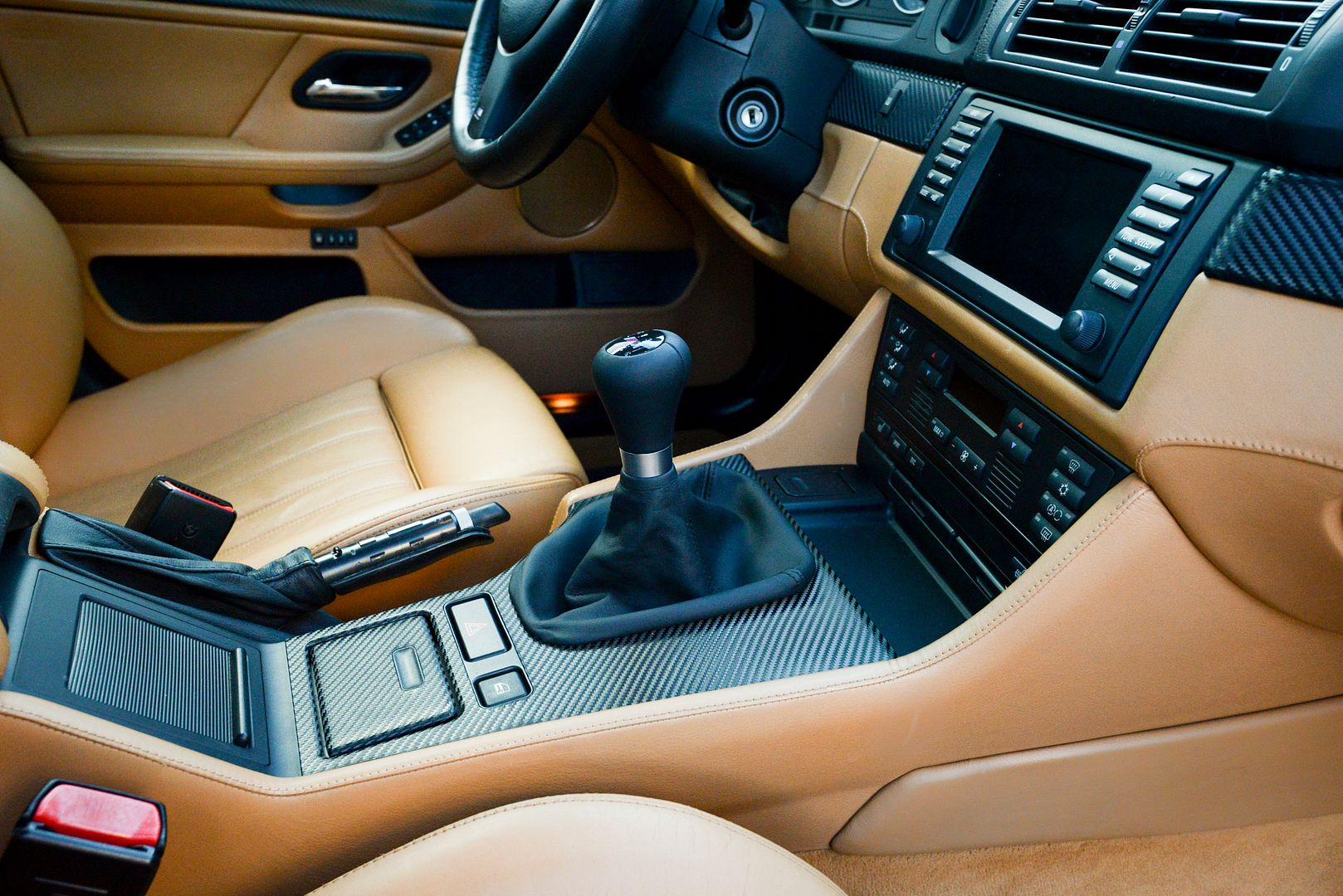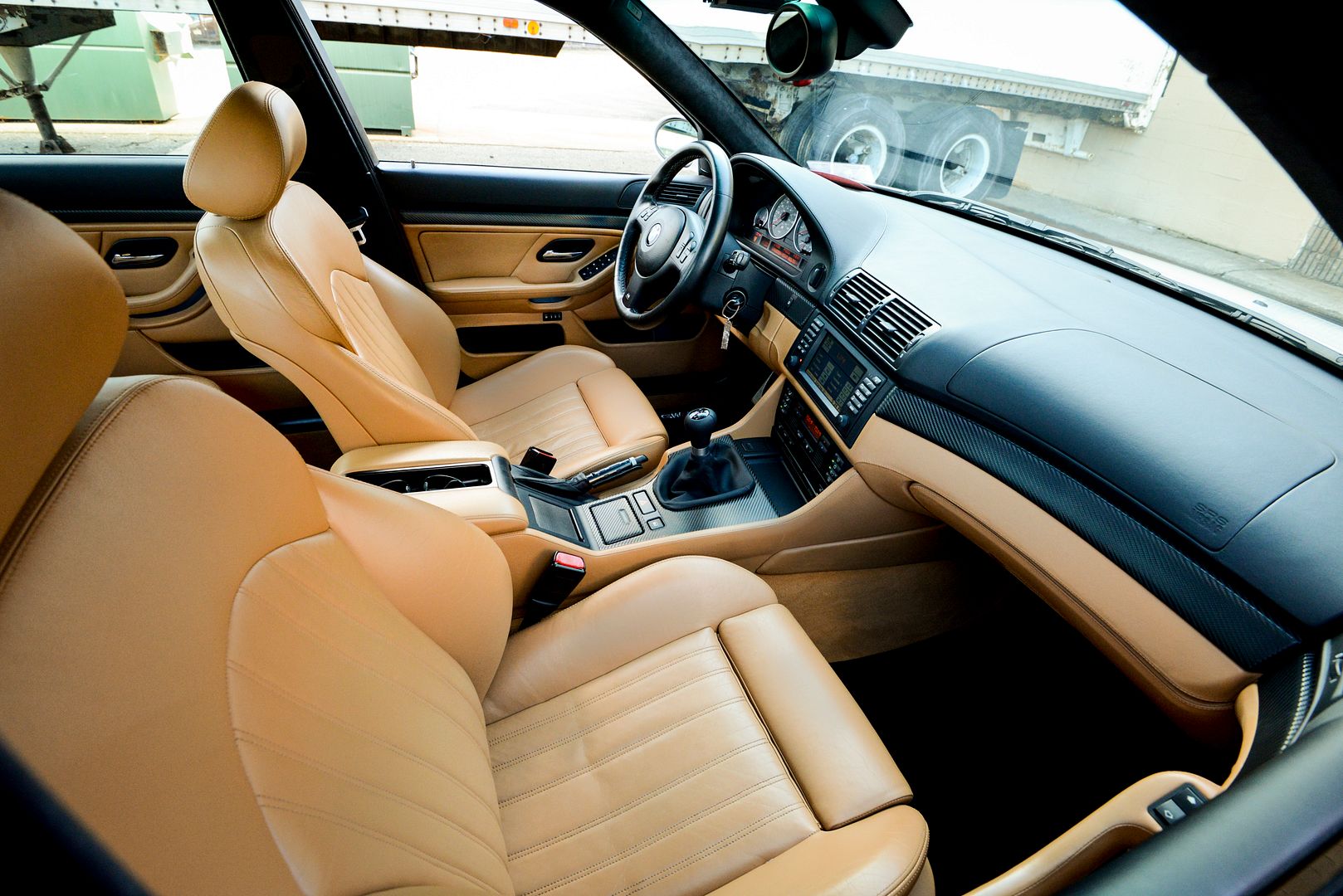 Exterior: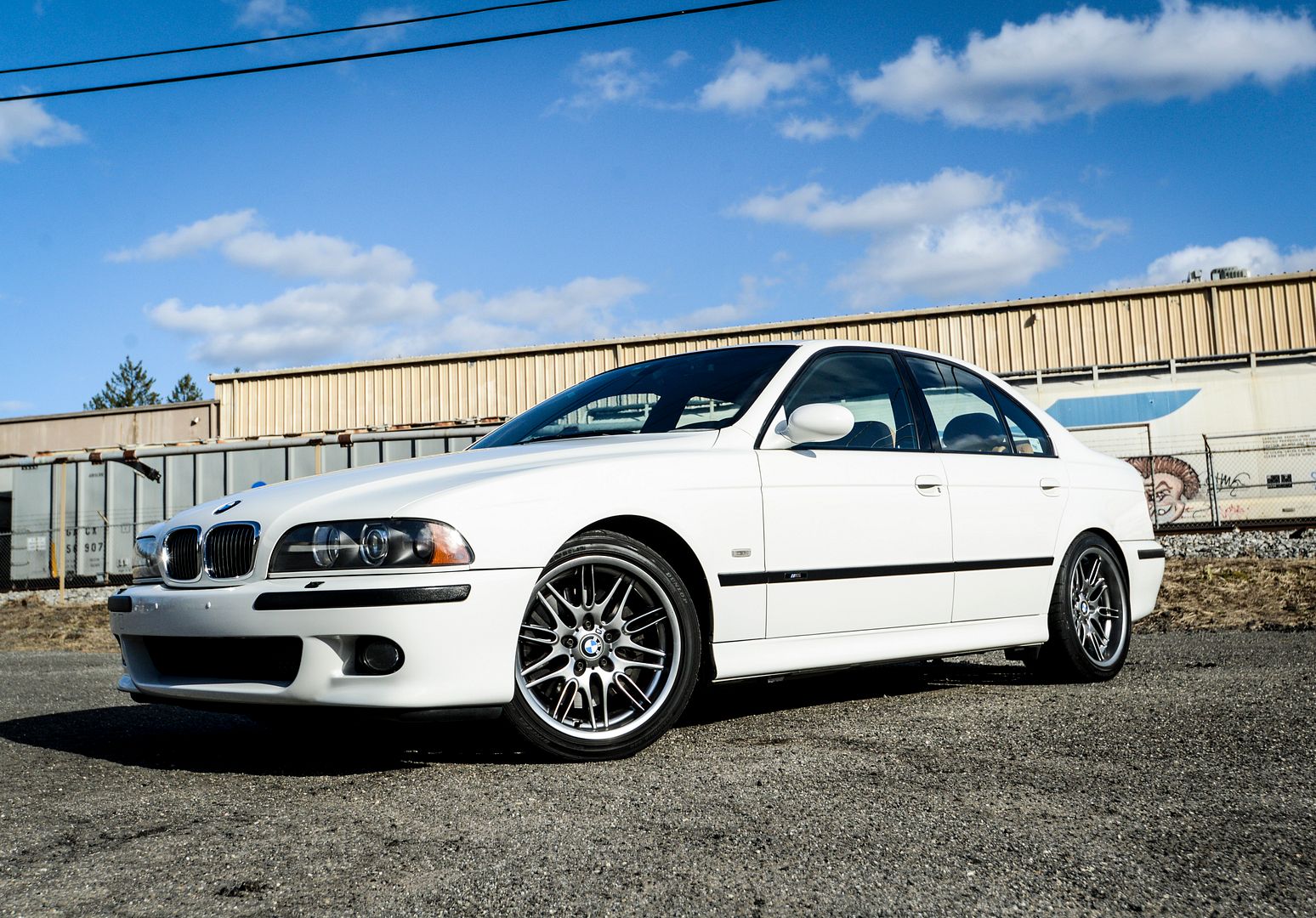 \