Discussion Starter
·
#1
·
Since I'm doing the front turn signals, I figure I'll tackle the sides. I know the supporting vendors sell drop in LED side indicators with a new smoked-lens housing, and that's a simple and sure bet. With my Interlagos Blue, I didn't want to go smoked, I like it clear. Plus I kind of like the way the stock lens has horizontal ribs which echo ribs on the ///M vent above on the fender.
The side indicators are not monitored, meaning there's no bulb out message if one of the bulbs dies or is missing entirely. So, the system doesn't care if there's and LED, incandescent or nothing at all in there. So, which bulb to choose? I started with RealOEM then googled the piss out of the stock bulb and got nothing very useful. One thread I found from a few years ago had a discrepancy as to whether the bulb base was a T10 or T13, with the first guy saying he thought they were T10 (but apparently he forgot exactly what he put in his) and another guy saying they're T13. Anyway, they seem to be very similar in size. In fact, in shopping on ebay, there was overlap in vendor's listed dimensions between T10 and T13. So, it came down to measuring the stock bulb and housing, then spending a lot of time on ebay.
Job #1 was to narrow selections to ones with a base that will fit. The stock bulb has a base which is 9mm wide, and I did find T13s on ebay that were 9mm, some 9.5mm, but there were a lot more T10s that have a 9mm base. Some vendors have very detailed dimensions in millimeters, so I narrowed my choices to them.
Job #2 was to find a width that will work. My dial calipers measured the hole in the housing is 12mm, so I went with some are stated to be 12mm at the top of the base. If I have to I can sand a smidge off the ridge (see dimensional pic below), but I suspect they'll pop right in. One of the guys in a thread I found had bought LEDs which are too wide to fit, and plenty units on ebay are too wide. The ideal choice for fitment seems to be the SMD LED lamps, as they're more compact as I found when researching the front turn signals. Still needed to be careful.
Job #3 was to find a height that will work. The coolest lamps have 15 SMD LEDs but they're too long. So, I went with the next thing down, which has 5. Now these are a few mm longer but in measuring the depth of the housing these should fit without touching the lens. Anyway, heat isn't an much of an issue as they're LED which run cool and they're flashing so they shouldn't get very warm no matter what. With these lamps, there are SMD LED clusters around the sides so I think there should be plenty of light hitting the reflector plus one LED cluster on top.
Now I know the images look like a ricey product, but pretty much all of these are coming from China, Taiwan or Hong Kong and the target market is apparently the import tuner guys, not high-end european cars. Doesn't matter, they just need to work. Here's what I ordered which I believe are made in Taiwan (a good thing, actually):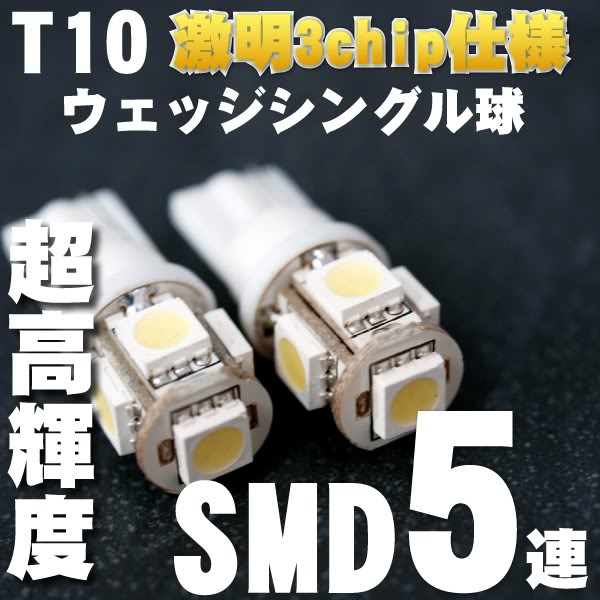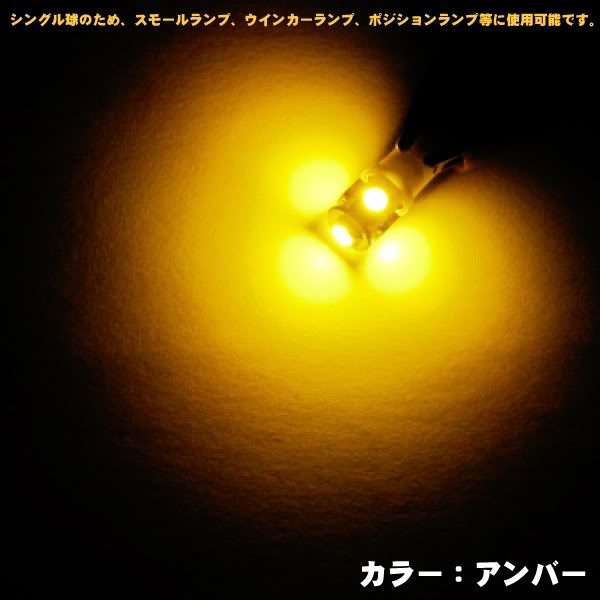 And here are the dimensions (notice the LED elements are a little cocked in the base. QC might be iffy, but we'll see what I get):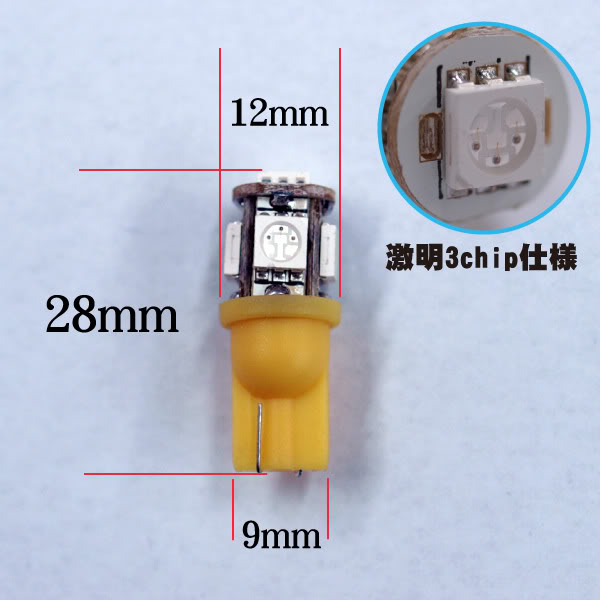 Next weekend I should have these and I'll let you know how it goes.
Dave