Seeing if there is any interest in these. Price is $75 + shipping. Gloss black powdercoated with all hardware included. It mounts via 4 stainless steel standoffs that hold it an inch off the wall. LEDs are installed and it includes the power source. I'm currently testing a remote for the LEDs but that is still a ways out. If you'd like a different color backlight, I should be able to accommodate that as well.
Lead time is roughly 2 weeks - they get cut every Tuesday and Thursday and I drop them off to powdercoating after that which takes about a week. Following powdercoating I wire them up and will have them on their way! Size is 36"x20" for the front view signs, roughly 12x30 for the side profile signs - I can easily make these other sizes as well for a few extra bucks, just let me know what you're after. Let me know if you have any questions.
If you're interested in a custom sign, that's not a problem either.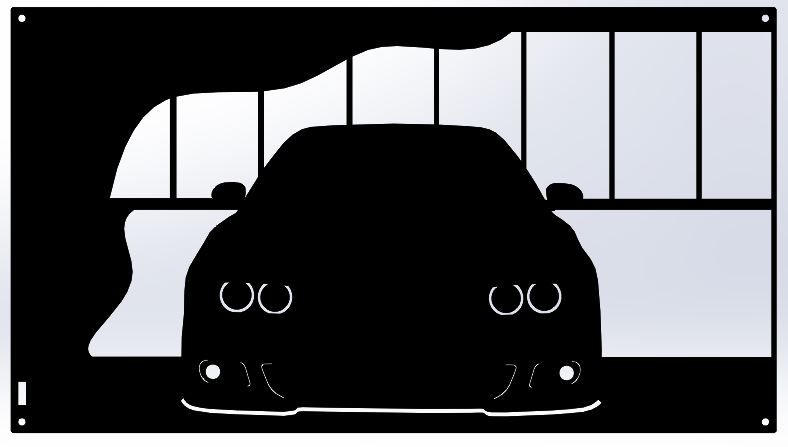 A few others I've done: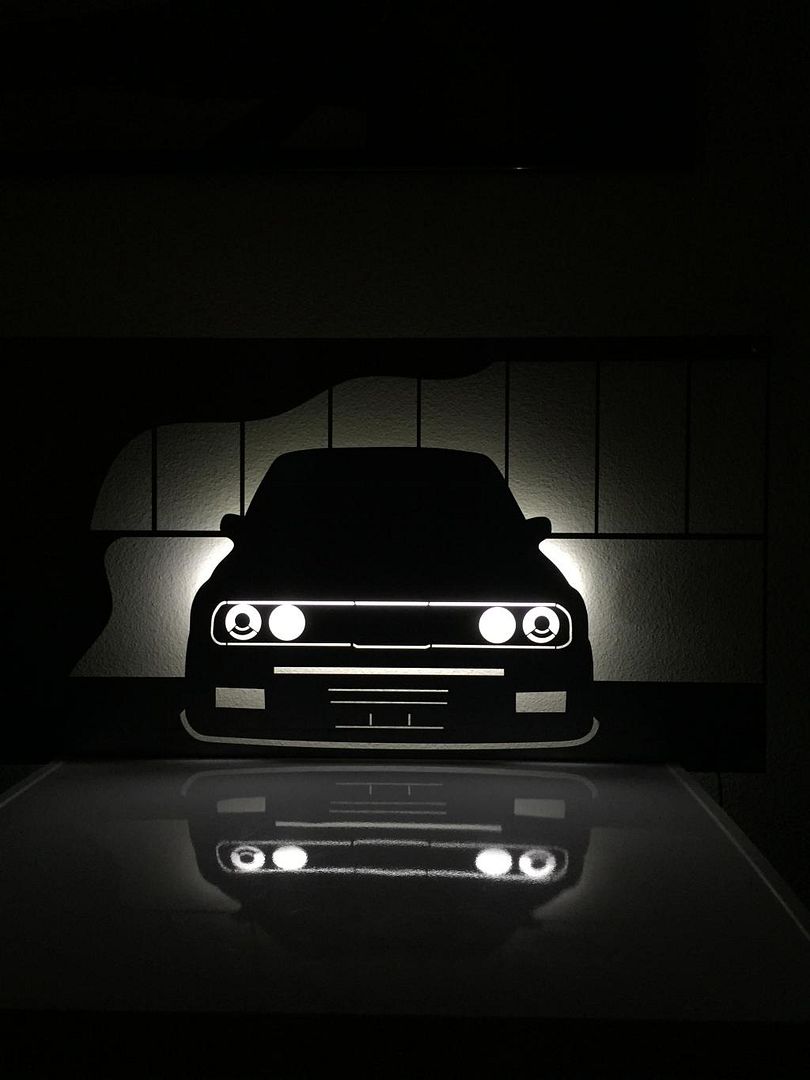 To give you an idea how it mounts: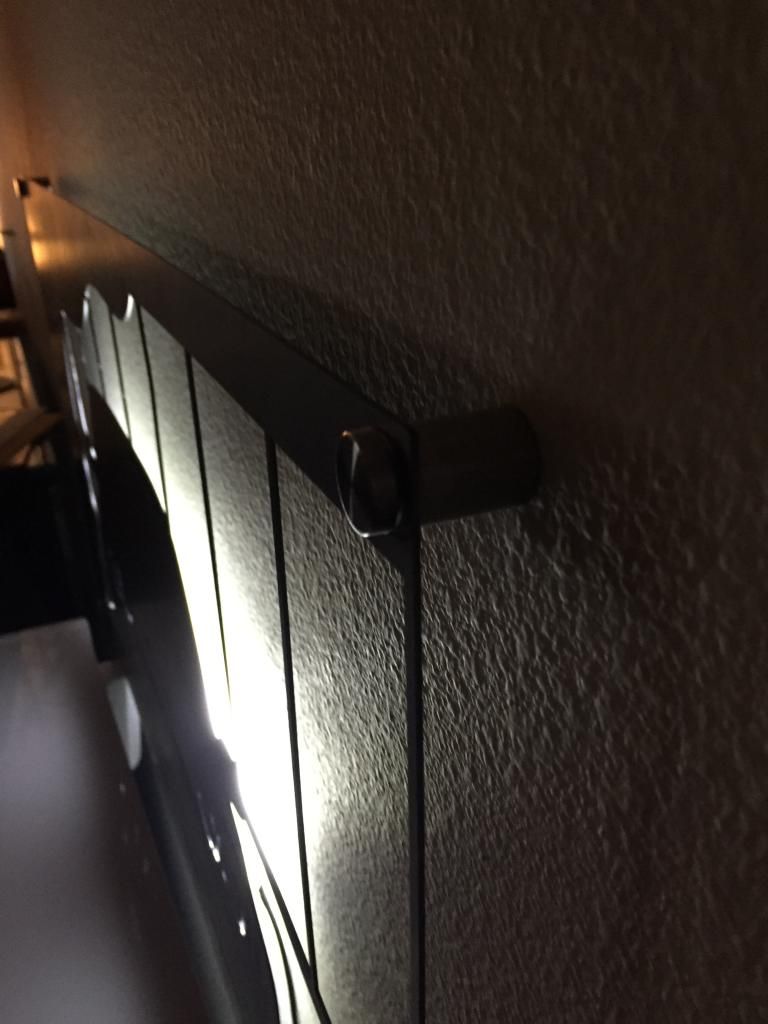 And of course: