Discussion Starter
·
#1
·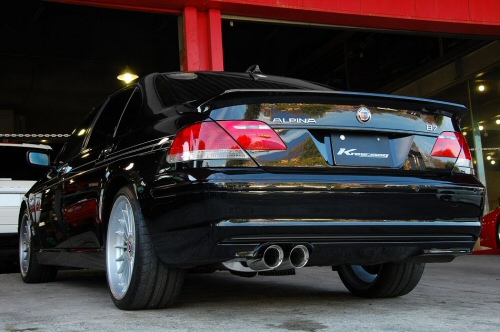 BMW ALPNA E65 B7


This is the valve system for BMW Alpina B7(E65). With many decades of experience with exotic cars, Kreissieg's engineers have put down significant time and efforts to produce these exhaust systems. Our exhaust systems have very complicated construction to accomplish best exhaust sound quality. Not only the valve controls the loudness, but our system also has unique muffler construction to produce our own exhaust tone. This is how Kreissieg can achieve its high-pitch exhaust sound that no one else can imitate.

SPECIFICATION
-. Type : The valve system for controlling loudness in two modes.
-. Material : Stainless Steel
-. Tip Style : 2x100 mm Stainless floating curl tail with sand blast "ksg" logo mark
-. Valve Switch : Laser Wolf V.T (Wireless Remote Control Switch)
-. Due to complexity of our system, we do not recommend to use in race application.

SOUND STAGE
-. The customer can choose different sound level when ordering an exhaust system.
-. The standard settings are Level 2 for silent mode, and Level 5 for F1 Mode
Level 1. Stock sound level.
Level 2. Sportier sound level.
Level 3. A high-pitched tone and loud F-1 sound of Sports muffler.
Level 4. A high-pitched tone and very loud F-1 sound of Sports muffler.
Level 5. A high-pitched tone and very loud real F-1 sound.

SHIPPING INFO
-. Package Dimension: 1700x760x270mm
-. Weight: 40kg *After the packing.
-. Price Base: FOB Japan.(You are responsible for import tax/duty on your side)
-. Shipping Method : International air shipping EMS (Express Mail Service)
-. Shipping Charges : It will automatically charged to your purchase.