I've read few posts lately with alternators as subjects so since I just replaced mine I wanted to give some inputs:
For probably almost a year I've been having strange issues where most of time the difference between battery only and alternator running voltage was around 0.5V which is way to low as it should be at least 1V +.
I've done some tests including test at Autozone with a fancy digital tool (I forgot the name) and battery and alternator both passed.
I was not impressed with the the test or the testers but let's be honest, you're not typicaly dealing with the top ASE certified mechanics in the auto parts chain stores.
To add more confusion my OBD always voltage reads about 0.5V less than voltage taken with my Craftsman (rebadged Fluke) at the engine bay positive terminal. But, that has nothing to do with the first issue, just wanted to mention as it's odd.
Anyway, since I was replacing tensioner and pulleys already, I went ahead and got the last remanufactured Bosch at Amazon for $280 shipped.
I was debating to get the one at FCP Euro for litlle more and with lifetime warranty but strangely Amazon didn't charge any core which I prefered since I wanted to keep the original for possible later rebuild. Also, bearings on original were getting little noisy so it was aditional reason for replacement.
My good friend Sreten mentioned that much cheaper option was to rebuild it with new bearings and voltage regulator as he did in Germany. He's right of course, but it seems that good quality rebuild parts are harder to get here in the states and the price of reman alt is much cheaper here than in Germany.
I was also surprised that Bosch I got shows being remanufactured in Germany. Just about any remanufatured alternator or starter I've handled over the years was remanufactured here in the states. That's ok with me as I hope Hans did a better job than Billy:
I've read few diy's that differ somewhat but i prefer to unbolt steering pump and move it out the way. Yes, the 17mm nut is tricky but I didn't see a need for a flex ratchet wrench, just a regular one with ratchet function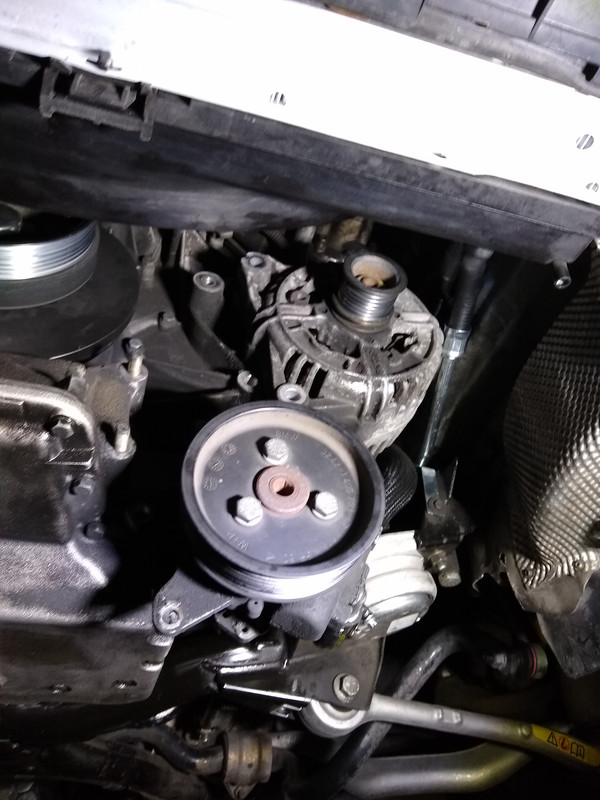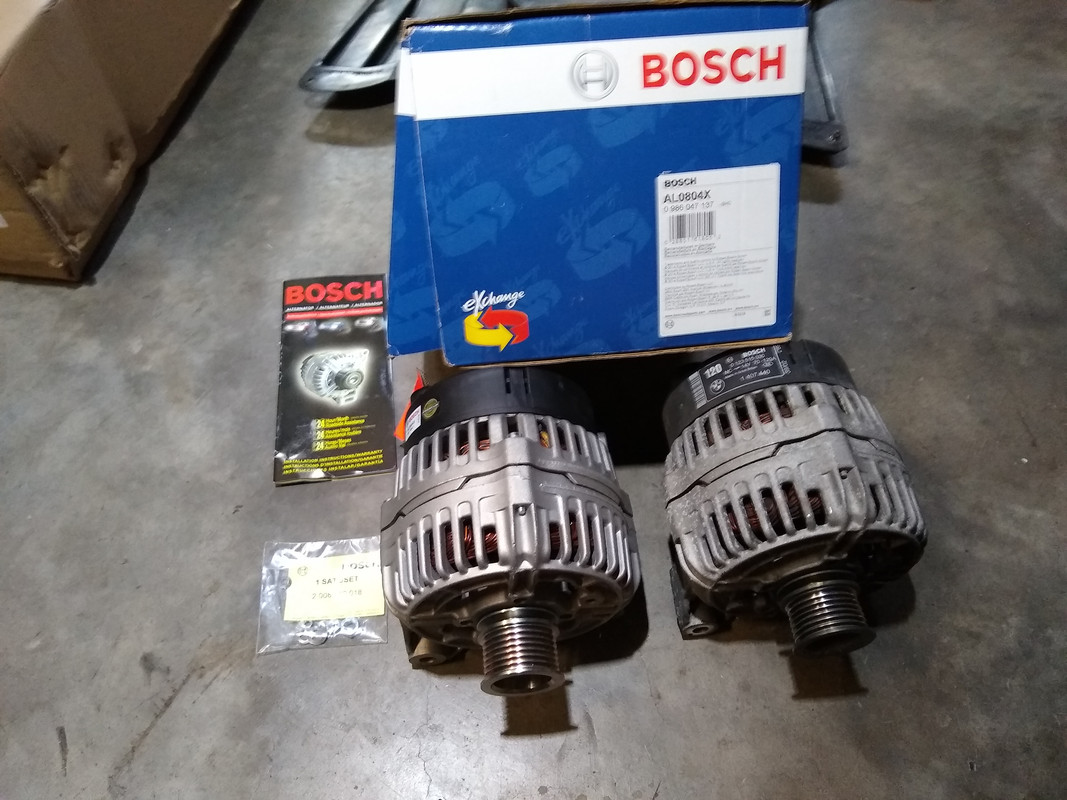 New one went in relativey easy with 17mm nut being litlle bit stuborn but nothing too hard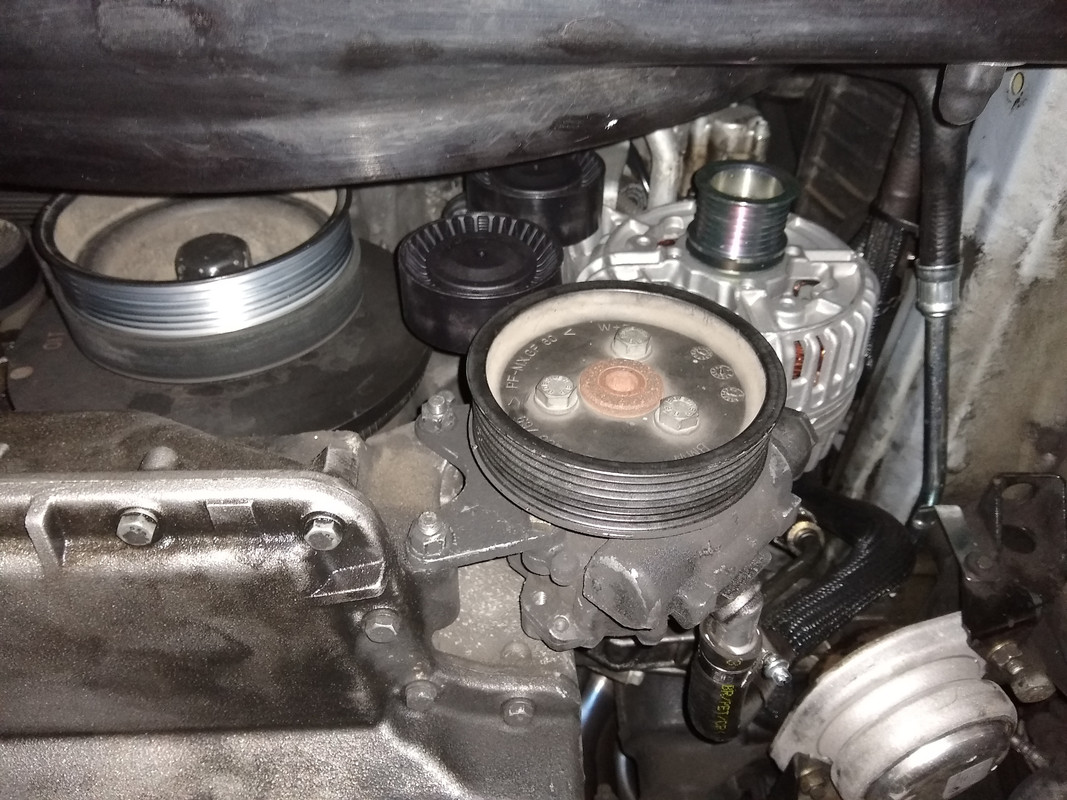 As I mentioned in other post, the tensioner with 2 pulleys from M62TU is direct fit to S62 with removal of sliding plate on top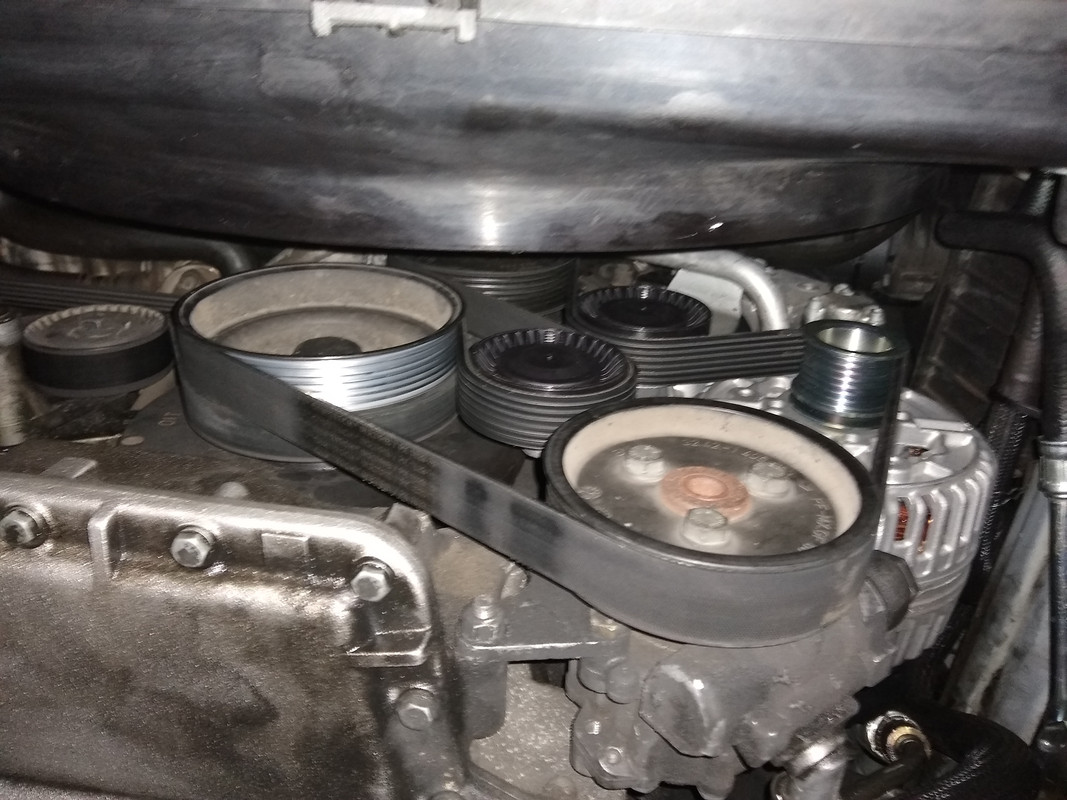 And, success!
It seems that old alternator was the culprit after all. Now I'm getting the difference of 1.2V (12.4 vs 13.6).
I'm aware that difference could / should be even bigger, like 1.5V but there a quite a few factors in play that can affect the fluctuations.
I did charge the battery prior to starting the car and just finished the 30 mile drive and I'm getting 13.7 now.