Discussion Starter
·
#1
·
Hi Guys!
Ive not long owned my Carbon Black M5, a little over one month now... i bought it 100% stock and having owned a string of very seriously modified cars (360bhp drift prepped S14a, 550bhp R32 Turbo etc etc) it was only natural i couldnt keep the M5 stock for too long.
i looked hard for a carbon black model with black leather within my budget, but eventually i found one!
This is how it looked after i machine polished it right after buying it...
it was overall in good condition but if yo look a little closer and you can see some wear on the alu interior trim, and the headlights are not nice, and it has a strange rear window spoiler on it!
first port of call was to service the car throughoughly! i knew i would be using it in anger, so all the filters inc the fuel filter was swapped and so was the oil...
could not believe how big the fuel filter was! (and expensive lol)
next up was to sort out those front lights, which REALLY bugged me and detracted from the whole car. got some smoked depo lenses that were a doddle to fit!
and changed the bulbs while i was there to really update the front end....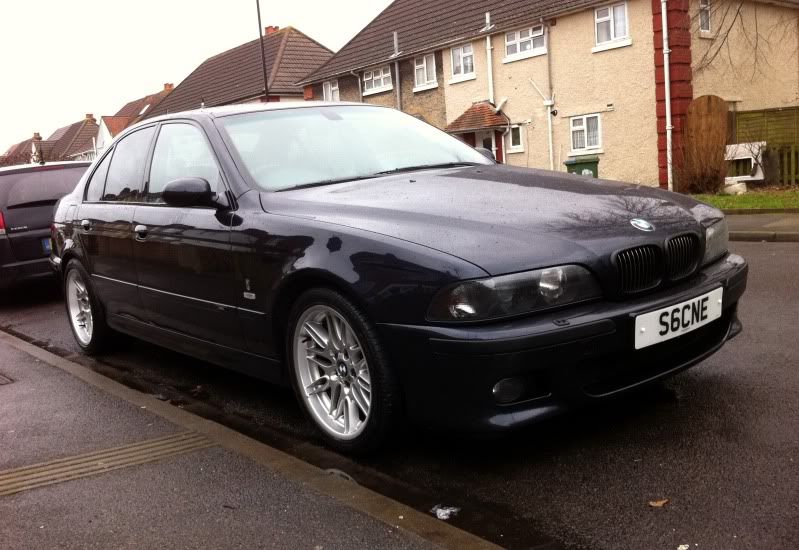 i then took off the rear ///M5 emblem, which i guess is not too much of a popular mod but its something i like - i like to creep up on people, and keep them guessing!
by this point i was quite happy with the looks for now....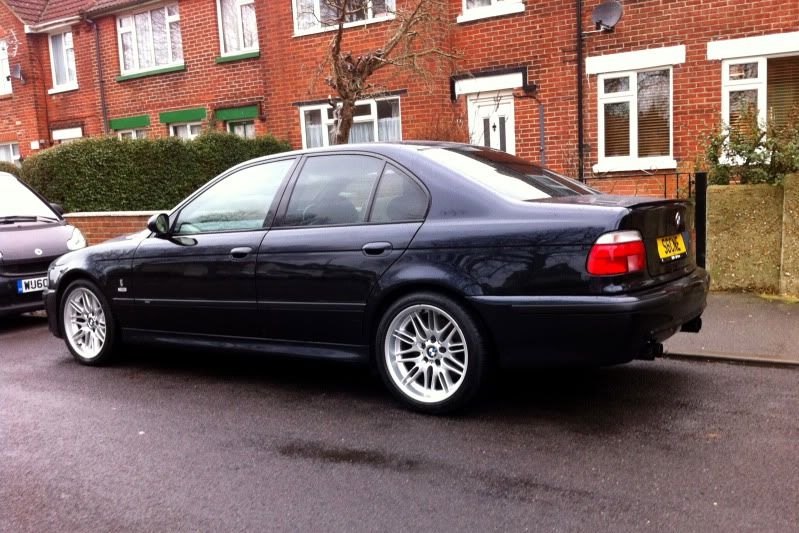 but i felt it was too quiet and too restrained... i was cleaning the bay one day and i knew what i had to do!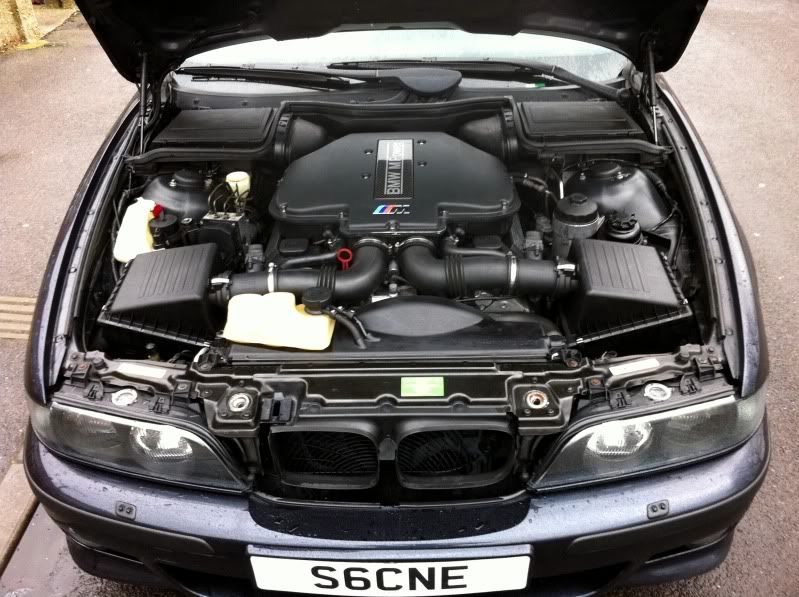 so i did it....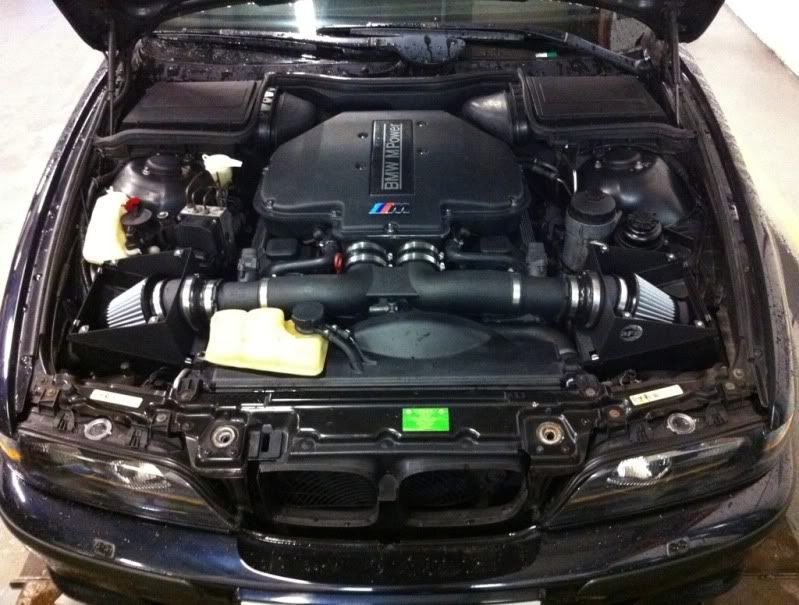 which was a step in the right direction, but not enough... so being competent with metalwork... i took out the rear boxes and fabricated a pair of nice delete pipes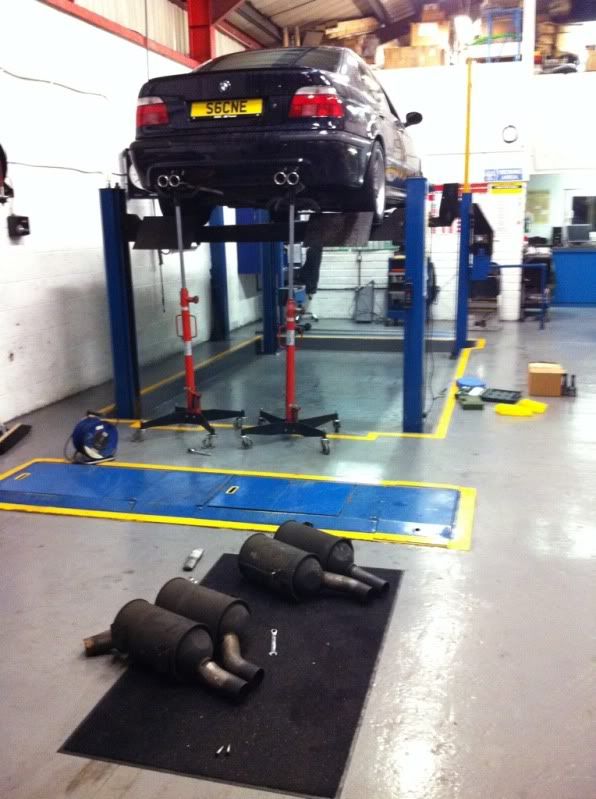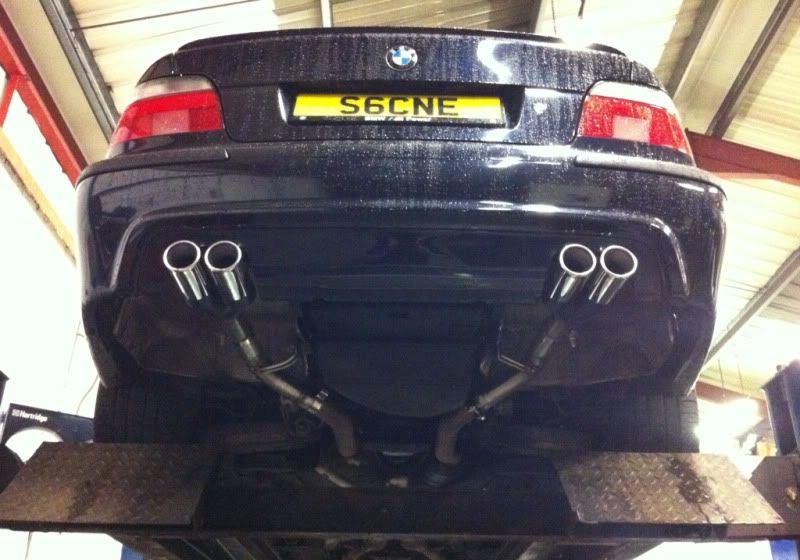 the car has been remapped to suit the intakes and now flies! im waiting to get it on the dyno but i hope for a nice improvement - the car made the stock 400bhp before the mods!
i havent forgotten the interior, and ive wrapped all the alu trim with carbon vinal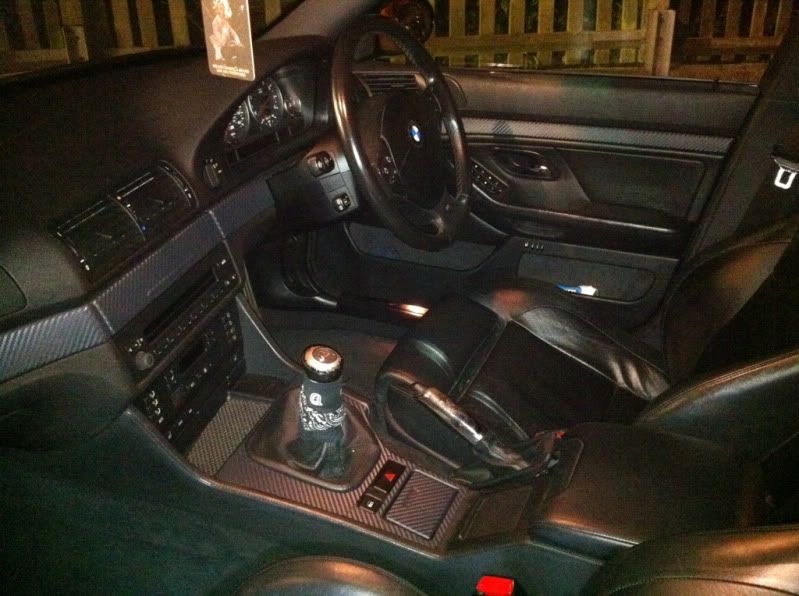 im picking up my rial daytona wheels tonight from the refurbisher, so that is exciting! i will also order my coilovers soon, i think the wheels and suspension are the only two outstanding area's i would like to address immediately!
so yea, sorry about the long intro and sorry my pics are not to a professional standard but hi everyone!! :wroom: