Hello members of m5board
I´ve been wanting a BMW back in my life for some time now, after having sold my old E61 520D back in 2018. Fast forward couple years later i finally got the car i wanted E39 M5. An advert of this car was posted in the beginning of this year and since i live in Iceland and not alot of M5´s here (maybe 20/30) i knew what car this was but didn´t have any idea of the condition of it. So on January 3. i went to take a look at this car and test drove it.. Needless to say it was faaar from perfect and needed alot of work. However few days past and the seller agreed on price and i bought it !
I only have had one M car before which was a E34 M5 8 or 9 years ago but at that time it wasn't the best car for me to have.
The car is a 1999 E39 M5 Individual Imola red. It has 251kms on the dash but the engine only has 147kms (dealer replaced it in germany back in 2005)
My plan for this car is simple, Original exterior and do all the maintenance this car deserves. I have already ordered a bunch of parts some are here some i*m stilling waiting for.
The evening i picked it up yes it was snowing outside and the car equipped with summer tyres so meant no driving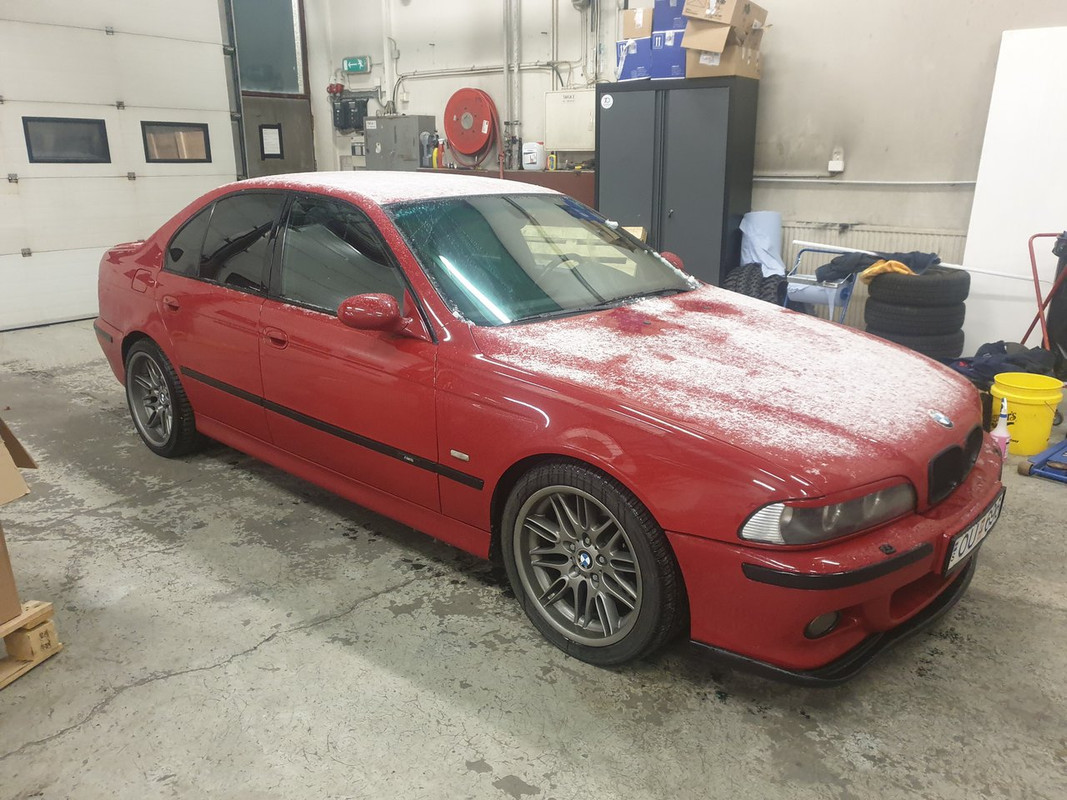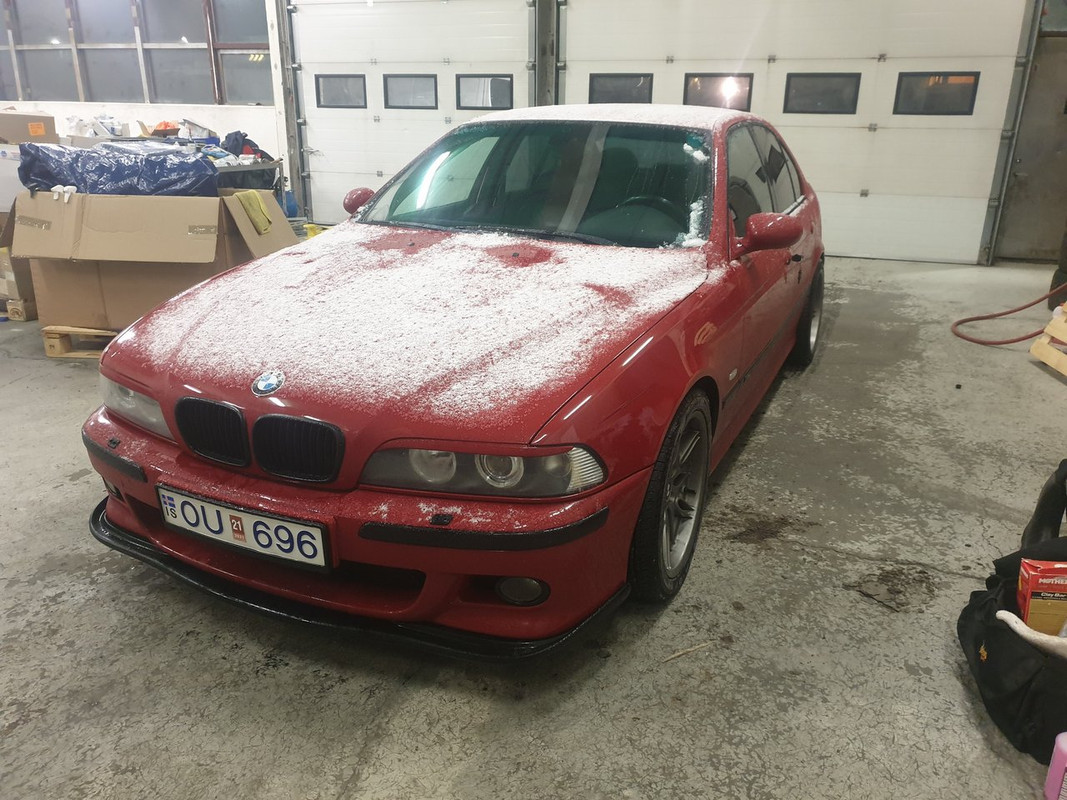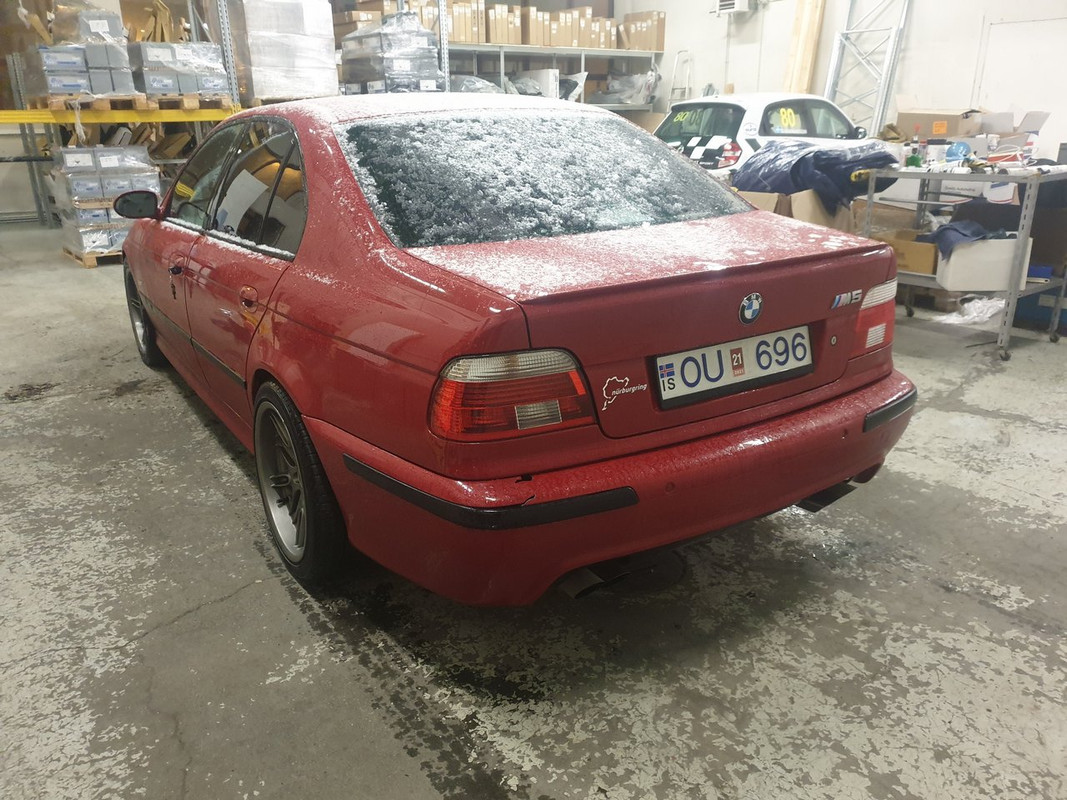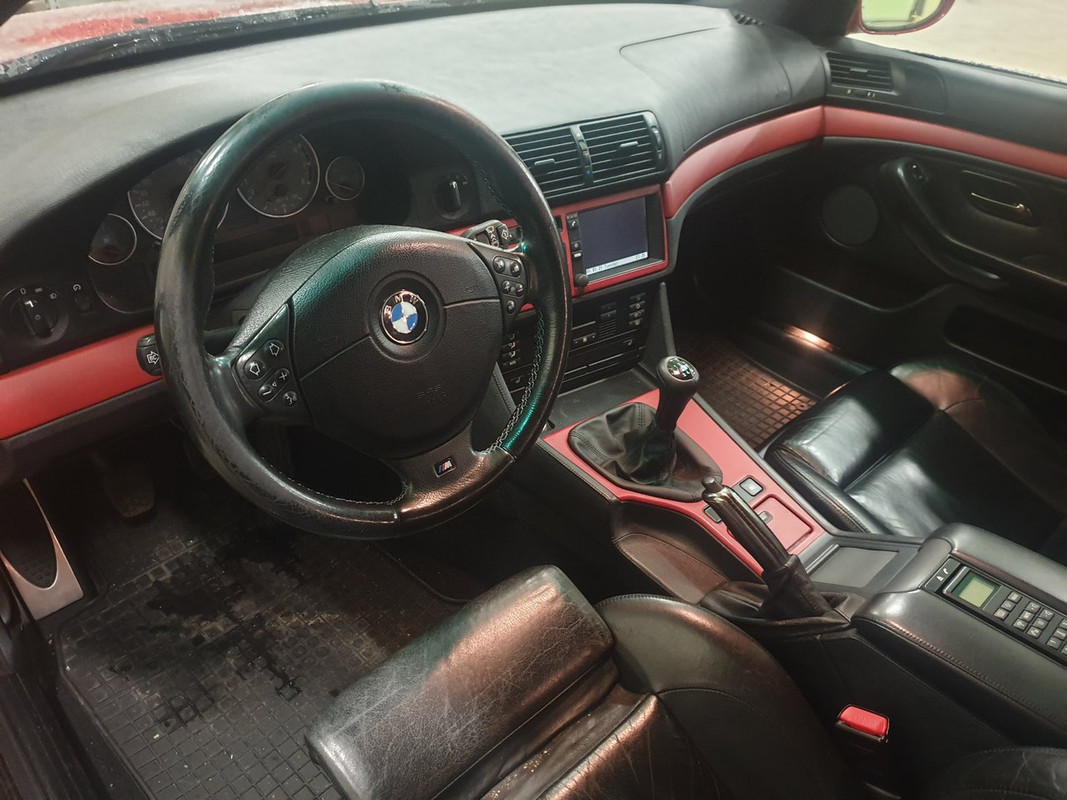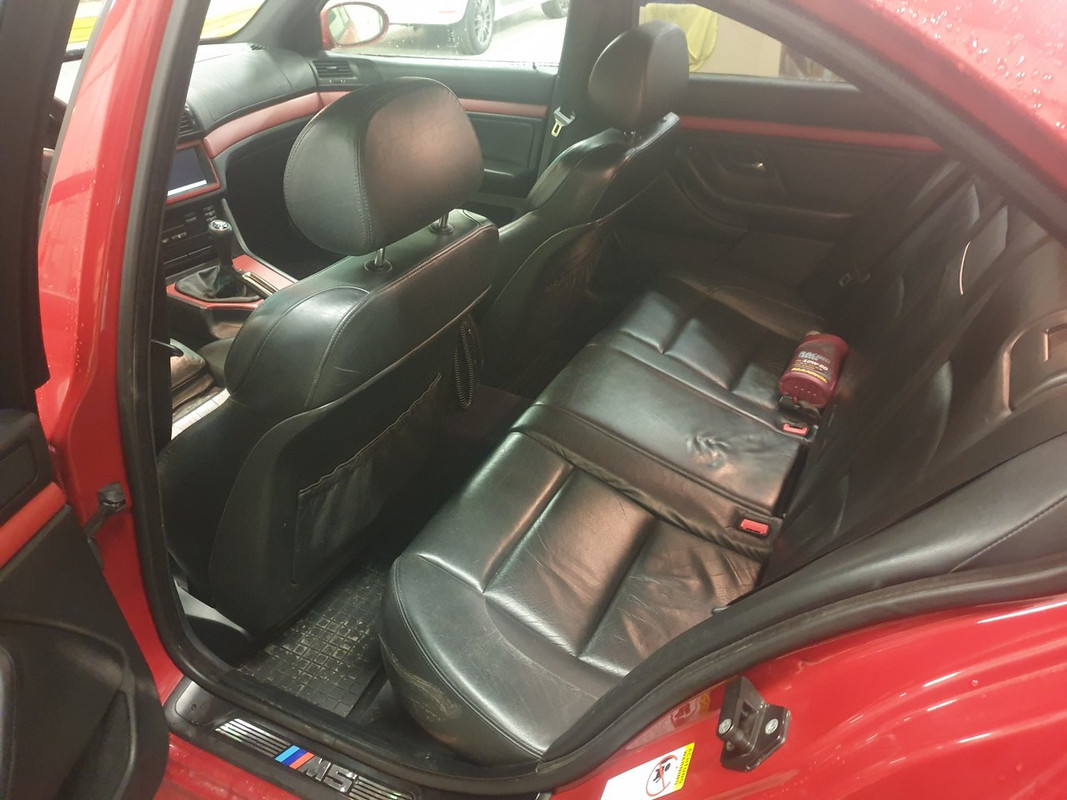 First things first. I had to get rid of the front lip I don't like it and i thought i made the car look cheap. So here removed and first wash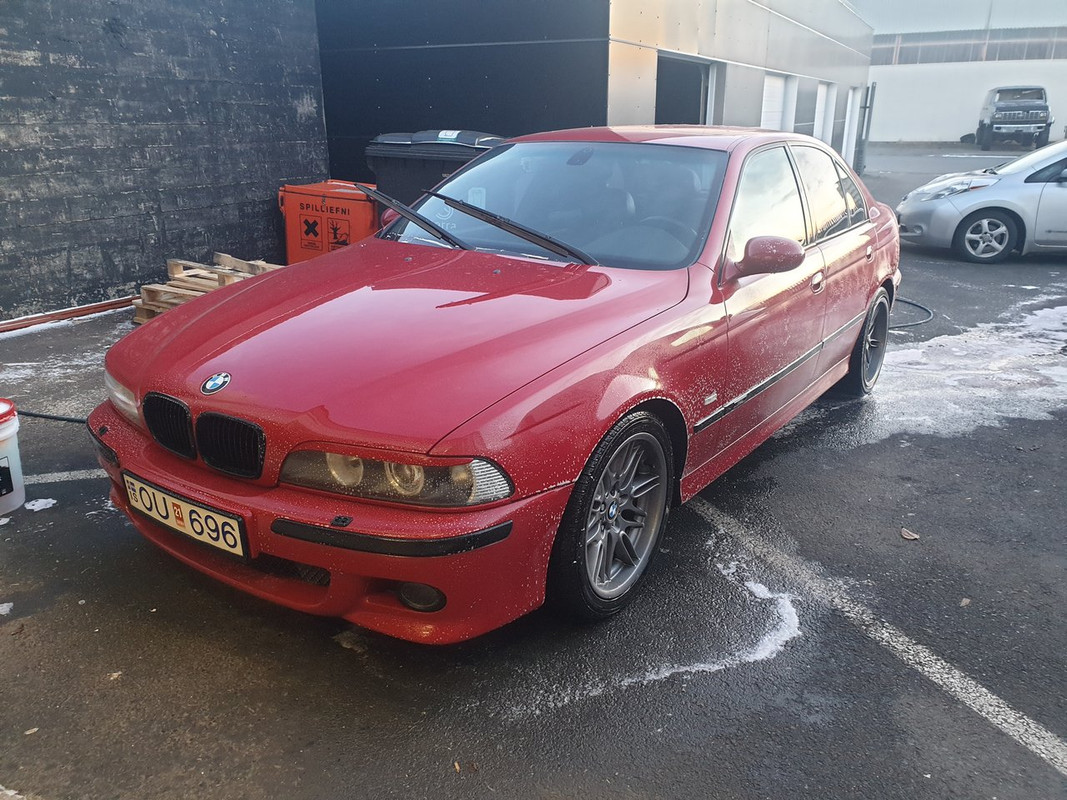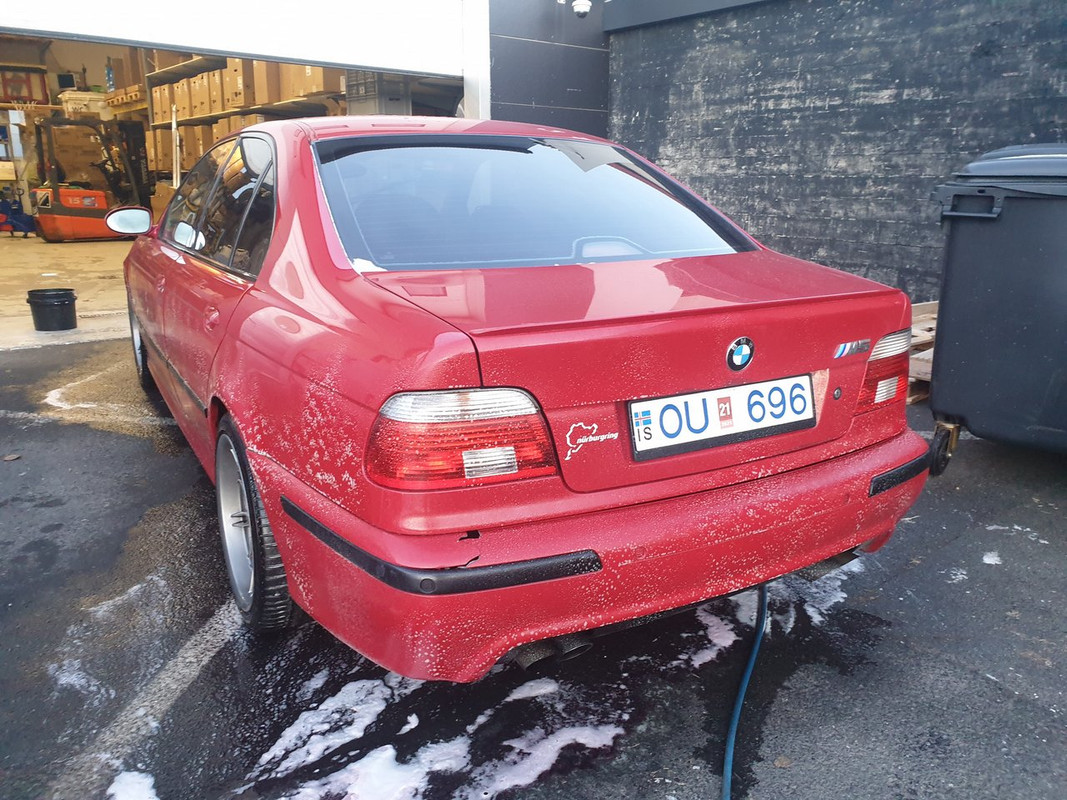 The car had window tint in the rear windows and those had to go! It took me almost 4 hours just to remove it !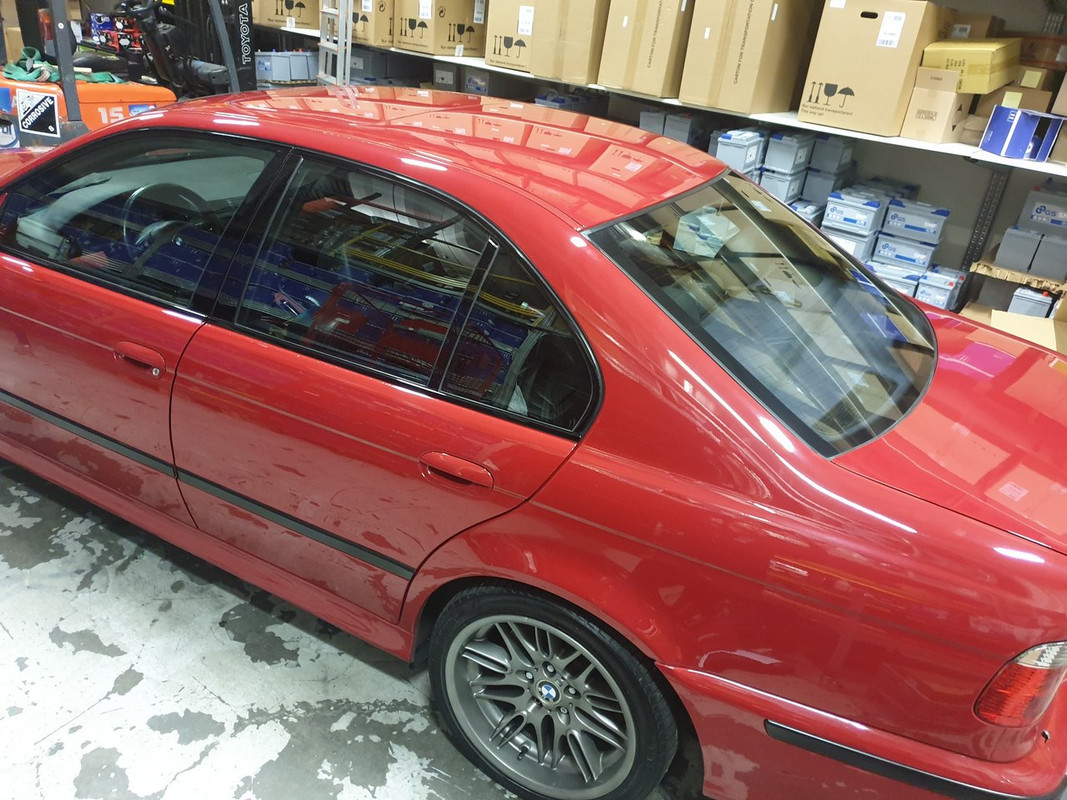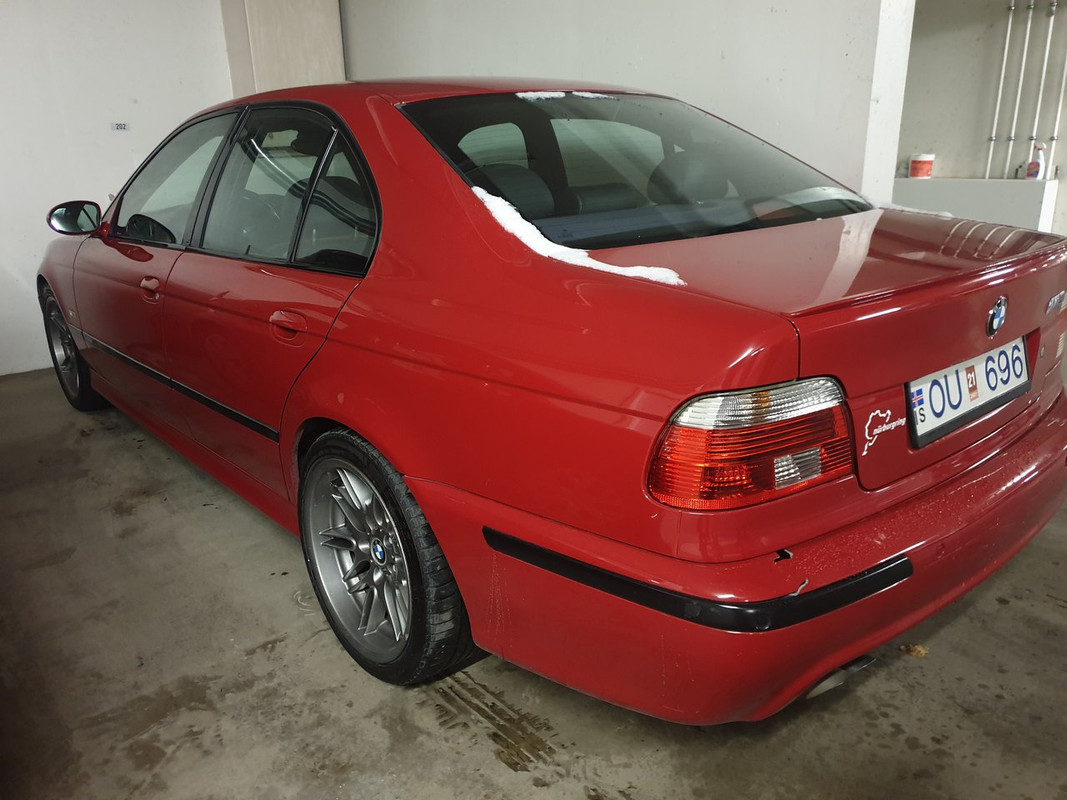 Next up was those ugly eyelash thingy, so out with the headlights and started to try and remove those eyelids which was glued to the headlamp
To my surprice the headlight adjusters weren't broken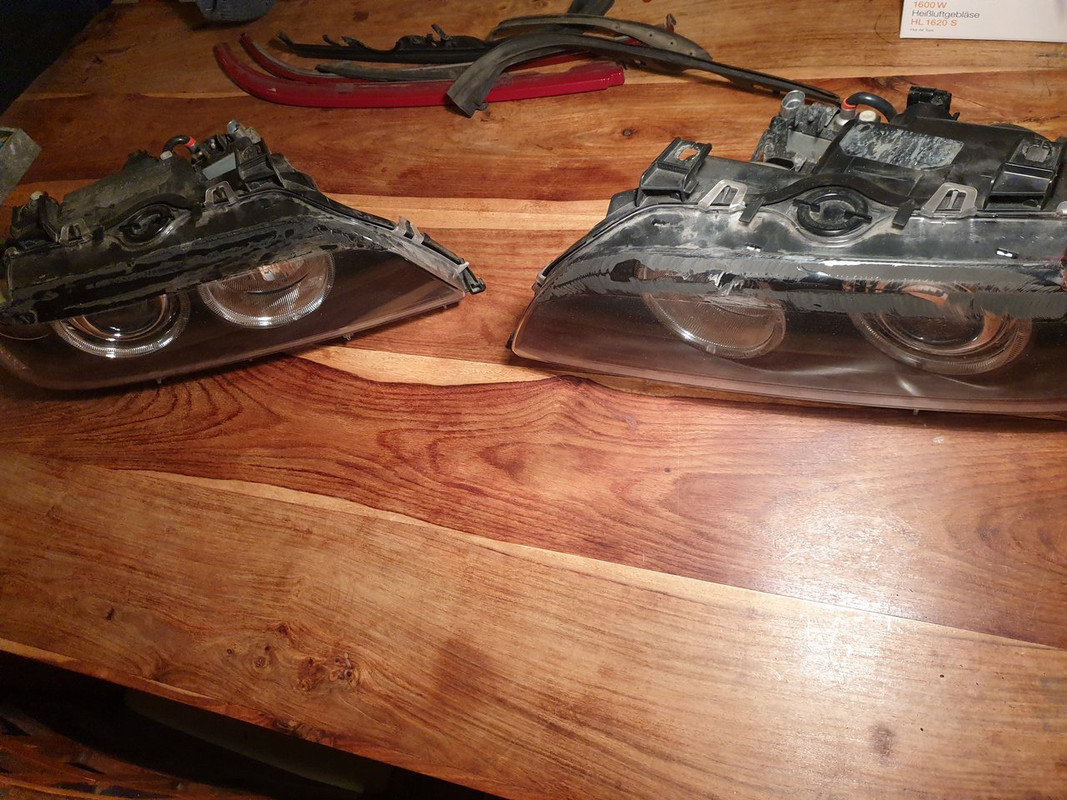 then sanded down and applied fresh clear coat and the results are rewarding! looks like new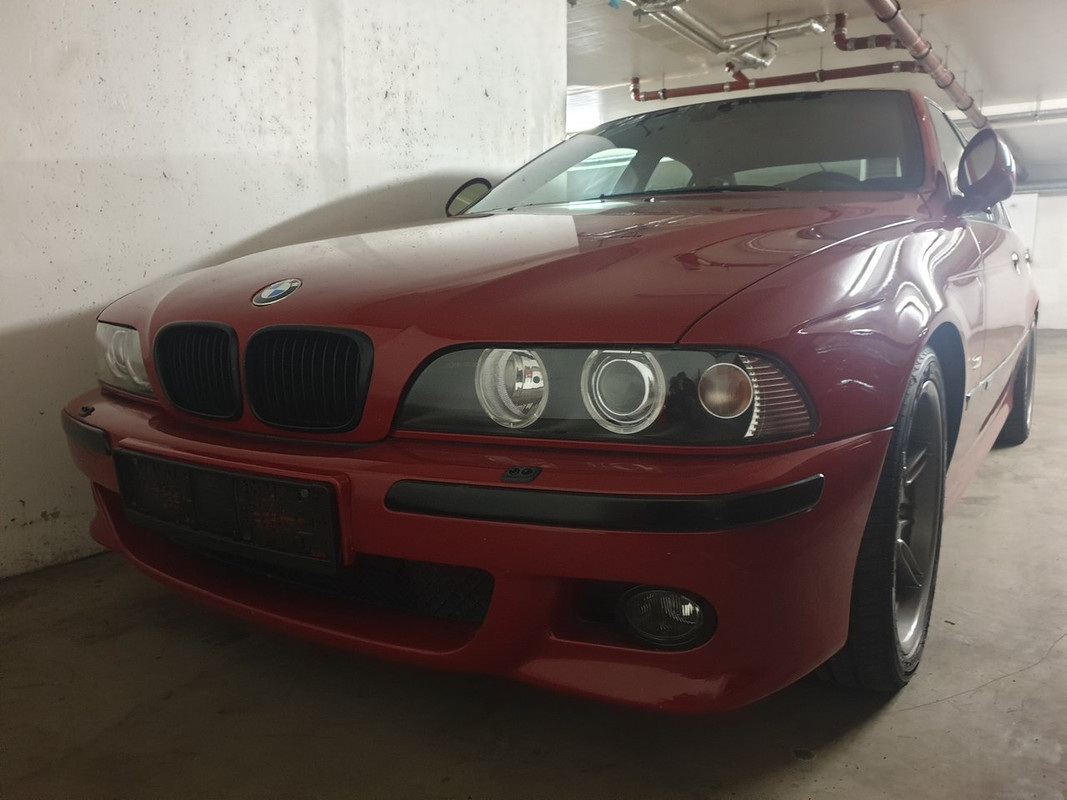 The car wasn't getting to optimal tempature so new OE Behr thermostat was replaced and that fixed that issue. However i did those rookie mistake when replacing it i cracked a O-ring and coolant leaked on the back of the engine, I removed the thermostat again and did it with a different approach and it worked fine after that and no leaks.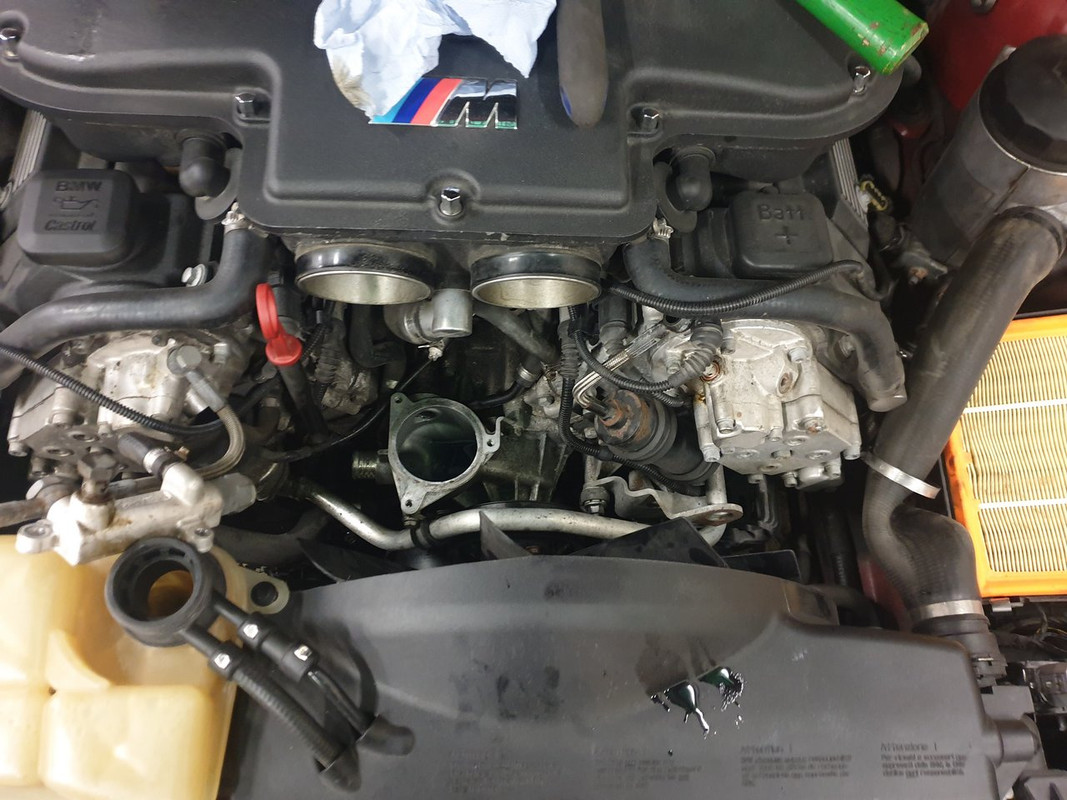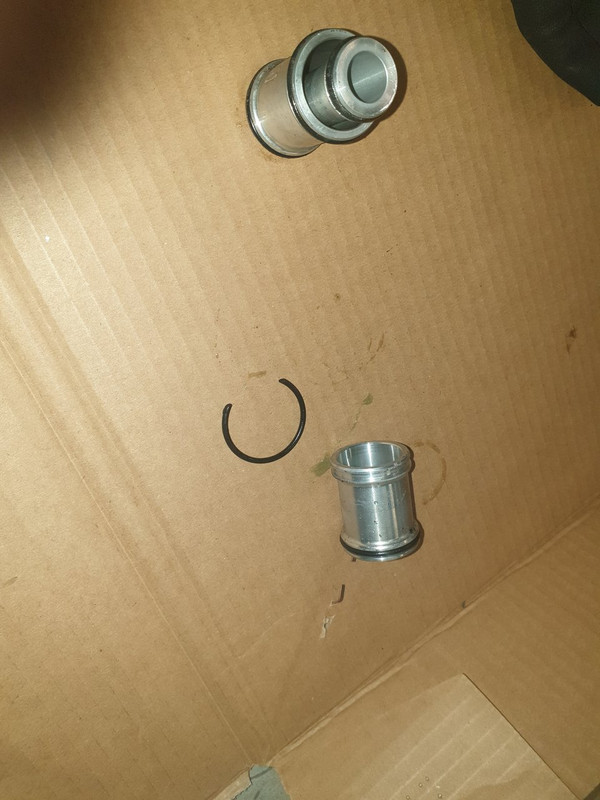 I sourced a used OEM style 66 staggered on winter tyres which dosen't really matter since i don't drive this car anyway in the winter time, but since im working on it from now and then it's good to these tyres on so i can move this car between places. I am also going to refurbish the OE style 65 wheels in the correct color in the near future
Rear passenger door handle did not work on the outside so i bought a new door handle bracket and managed to get the door working again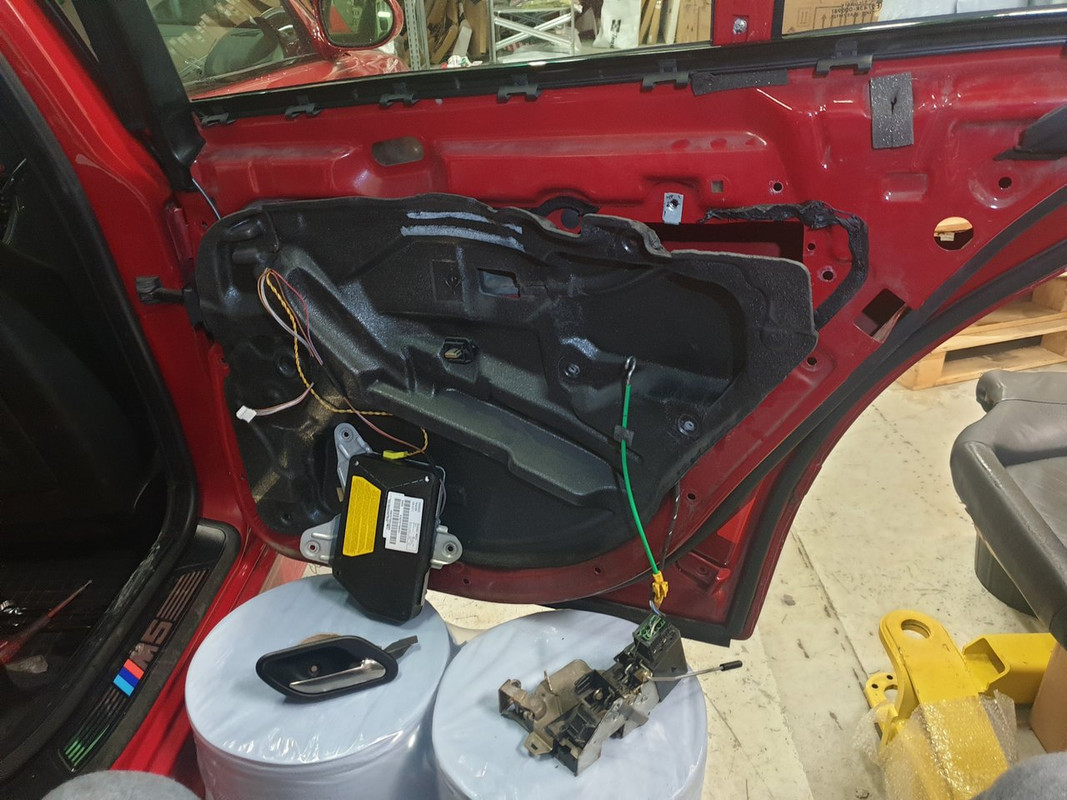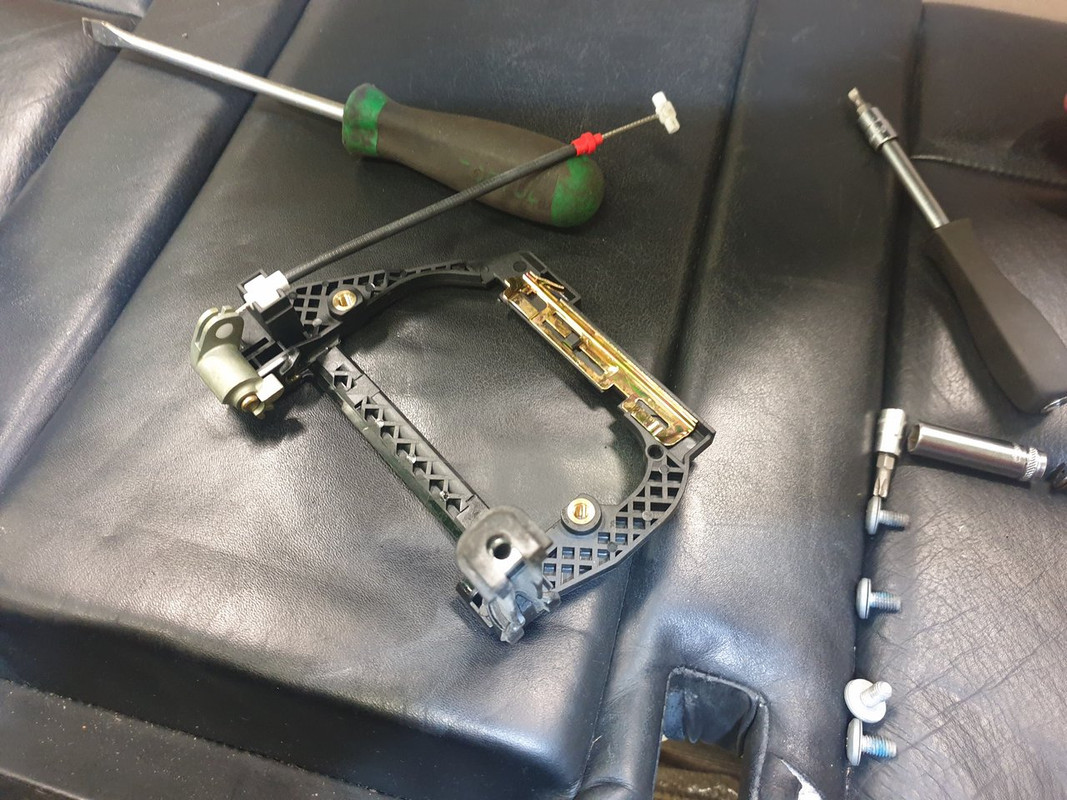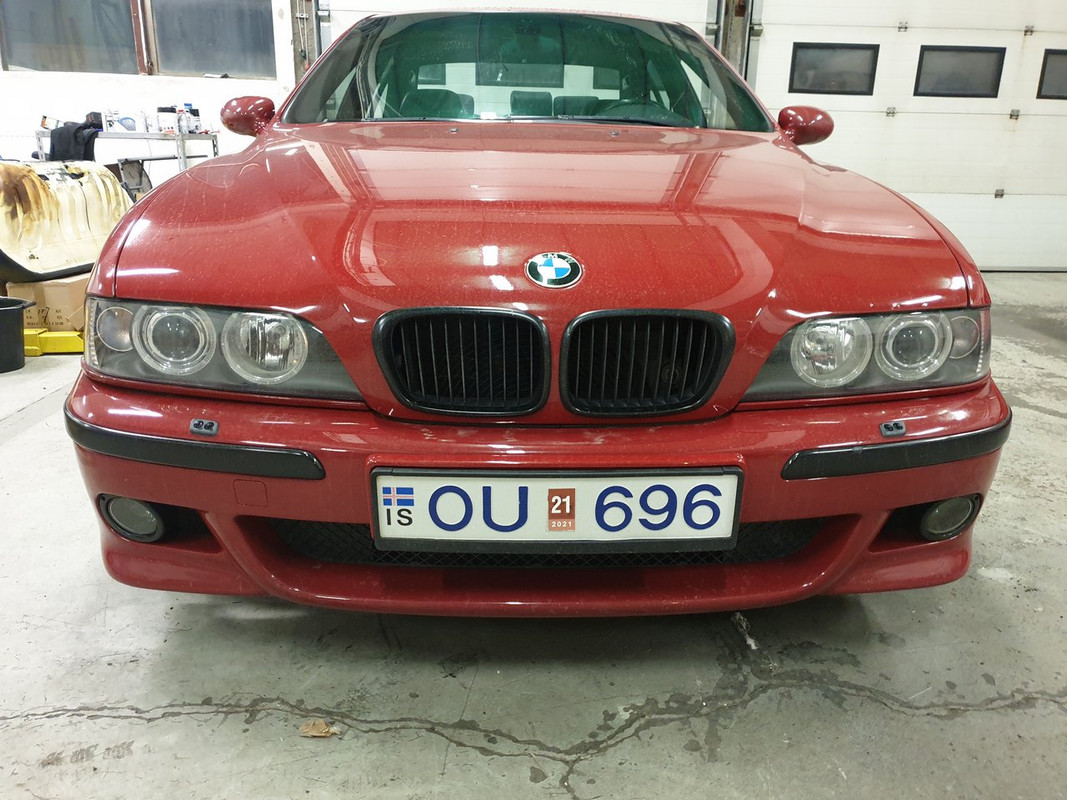 I also replaced all of the Fuel filter, oil filter and air filters + fresh 10w/60 oil.
That is all for now. Soon i will have the rod bearings replace (already bought the kit) and the suspension components