Discussion Starter
·
#1
·
I'm pretty new hear, although I've been reading on this board for a couple months now. I must say that this is the first forum I've spent time on which wasn't full of bickering and trolling. Everyone is very respectful and helpful, which I truly admire, and look forward to being a part of.
After about 2 long months of searching, I picked up a 2008 M5 - Space Gray, SMG, 23k on the clock coming off a lease in late Decemeber, and started modding it about a week later. I've owned an STI and an audi S4 in the past, but the BEAST takes the cake.
Threw the car on the dyno the other day to see what she'd make. My plan was to do a stock baseline and then rpi scoops/block off plates/filters after, but I got a bit impatient.
I'm VERY impressed with the power. 403.5whp/304wtq is high for such a conservative dynomometer, my low 11 second ver.7 JDM STI only made 350awhp on this dyno (still a record for a 2.0 liter subaru). The car definitely sounds better with the BMC filters, but I'm looking forward to exhaust in the next month or so.
So far pretty basic:
Carbon kidney/side grills, Matt black ///M5 badge
H&R springs, painted reflectors, and carbon roundels are in the mail.
RPi Scoops, Block Off Plates, BMC Filters
50% tint
Sorry for the poor quality photos, I forgot the camera so I had to use the EVO 4G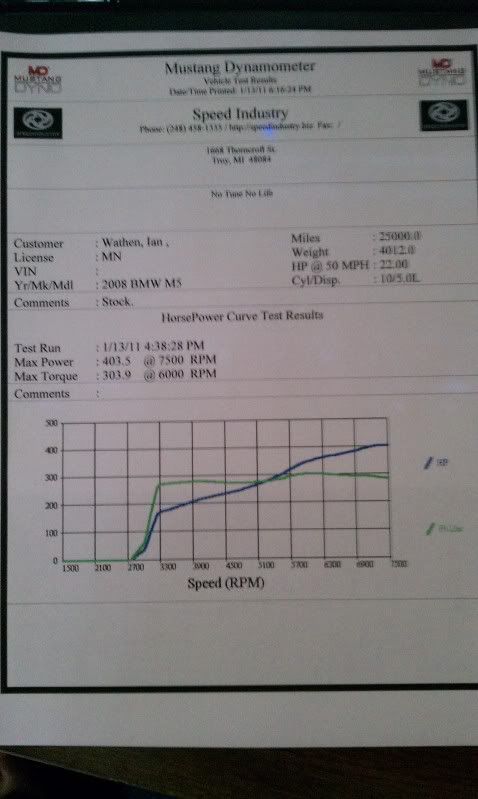 Here are a few other pictures, one of the bike put away for the winter, and the previous toys.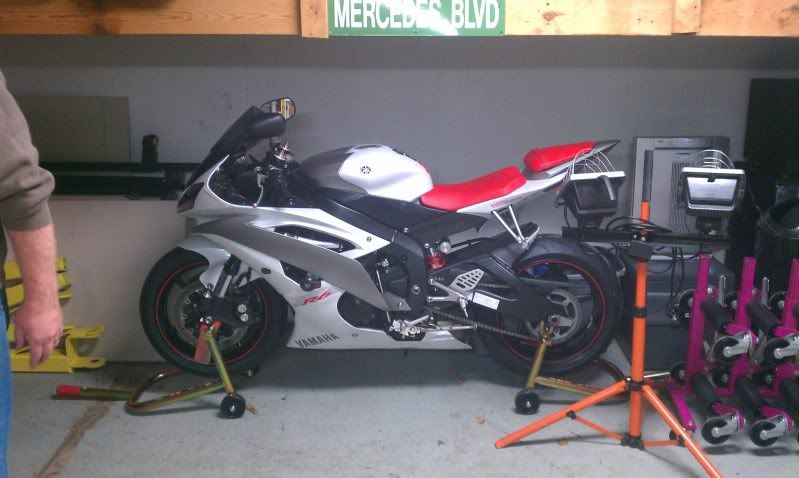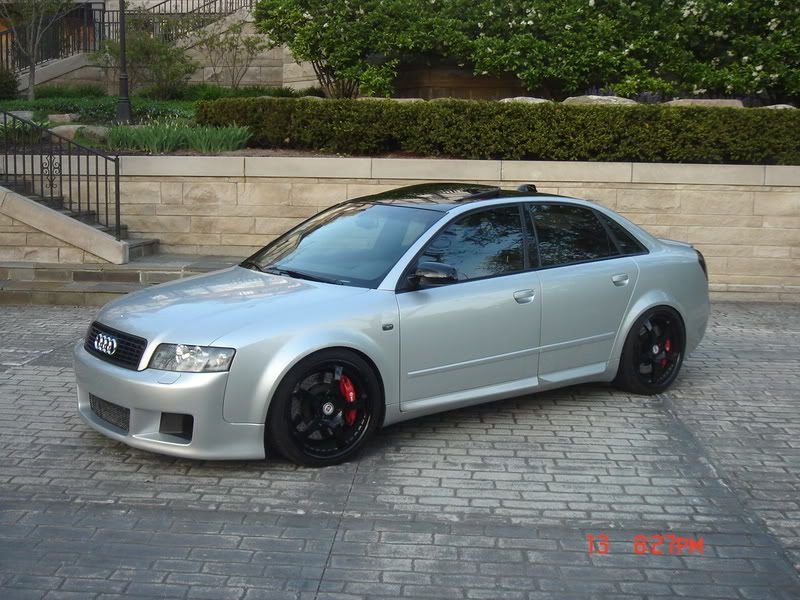 NOTE:
I'd like to thank my good friend Alexei at
Speed Industry.
for letting me play with the dyno all afternoon.
I'd also like to thank Eloy at RPI for all of his help, they really know what customer service is over there.