For anyone interested, here's my method.
This engine had been stored in my garage and belongs to a forum member and was purchased by another member. You two can identify yourselves if you choose to.
No engine lift was available to me and no one was around to help so I improvised a bit. Worked for me. Your results may vary....
First, drain fluids out of engine by dangling it above a catch basin being sure to add gratuitous shot of Dinan wheels with drag radials in background. See Ray, they are indeed safe and sound!
No front lifting tab on the engine, so I used 2 - 10,000# tow straps to hold her up.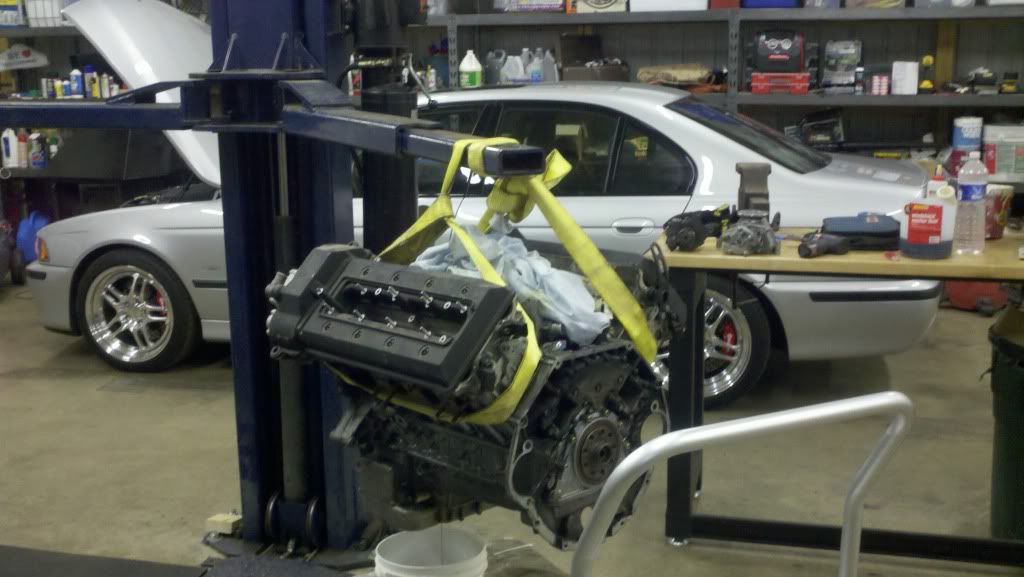 Set her on a pallet and cut 4 - blocks to fit snuggly up under the heads. Put 4" blocking under rear of oil pan to keep her level.
Drain plug fits in between pallet planks!
Screwed continuous band board around verticals to them in place. Screws hold legs to pallet.
Wrapped the whole mess in plastic.
Lift pallet and pray the straps hold.
Ease truck under pallet.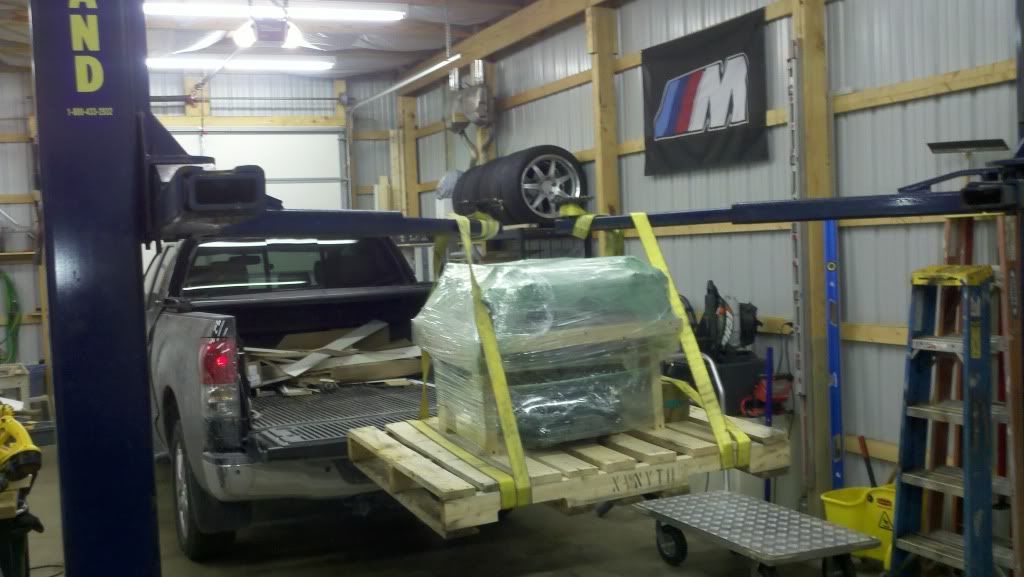 Perfect!
Absolutely filthy truck loaded up.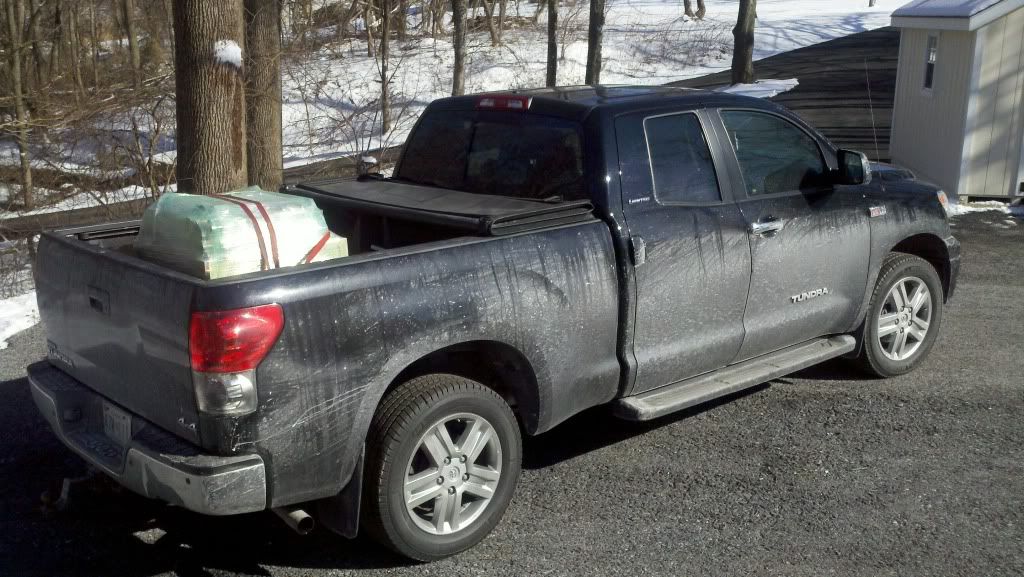 Removed by forklift with integrated scale. 415# total weight!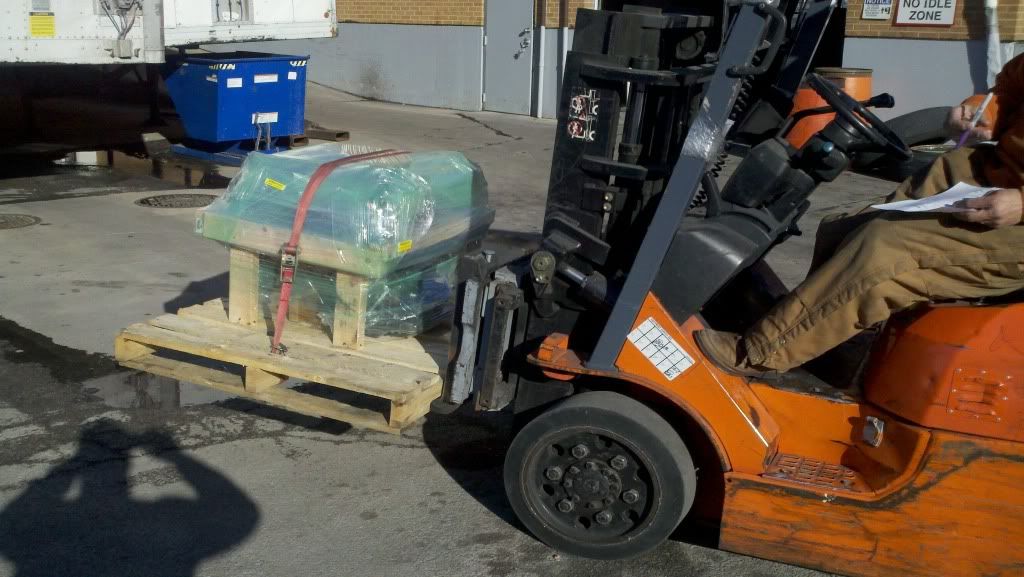 Shipping arranged by freightquote.com. $240 from Baltimore, MD to Ft. Worth, TX. Cheap if you ask me!