Discussion Starter
•
#1
•
I bought the Eonon GA6201 and the A0579 Extended Harness that claims to work with the factory navigation equipped E39's and DSP

After plugging the wiring harness adapter into the stock radio and the adapter into the stock wiring to the DSP AMP, the unit works, powers on and off with the car, but if the stock head unit is disconnected, the SOUND turn off after 20-30 seconds.
After searching for hours to figure out the wiring, pin outs and DSP bypassing.... I give up.
- I know Dynavin N6 is supposed to be plug and play at $650
- But this unit is $300 and I thought is worth the try
Here is where I need help if anybody can point me in the correct direction. Thank you in advance!
I've seen plenty of info on jumping the DSP and wiring 5 wires together that bypasses the DSP so I know it is possible if that is the option.
Can I trick DSP to stay on with the aftermarket head unit that plugs directly into the radio in the trunk?
1. Do I need to disconnect all factory units from the system - Navigation, CD Changer, Phone?
2. Do all the male plug on the adapter harness look in correct places?
I plugged the provided adapter with the Eonon into the radio in the trunk, and the other end into the harness.
Maybe I am doing something wrong, or the 17PIN adapter provided by Eonon has the pins in the wrong locations.
From what I see on the 17PIN plug on the harness, seems something is in the wrong place.
Here are some pics with the wiring adapter, stock wiring and what I plugged in where.
1. Radio in the trunk of my 2000 M5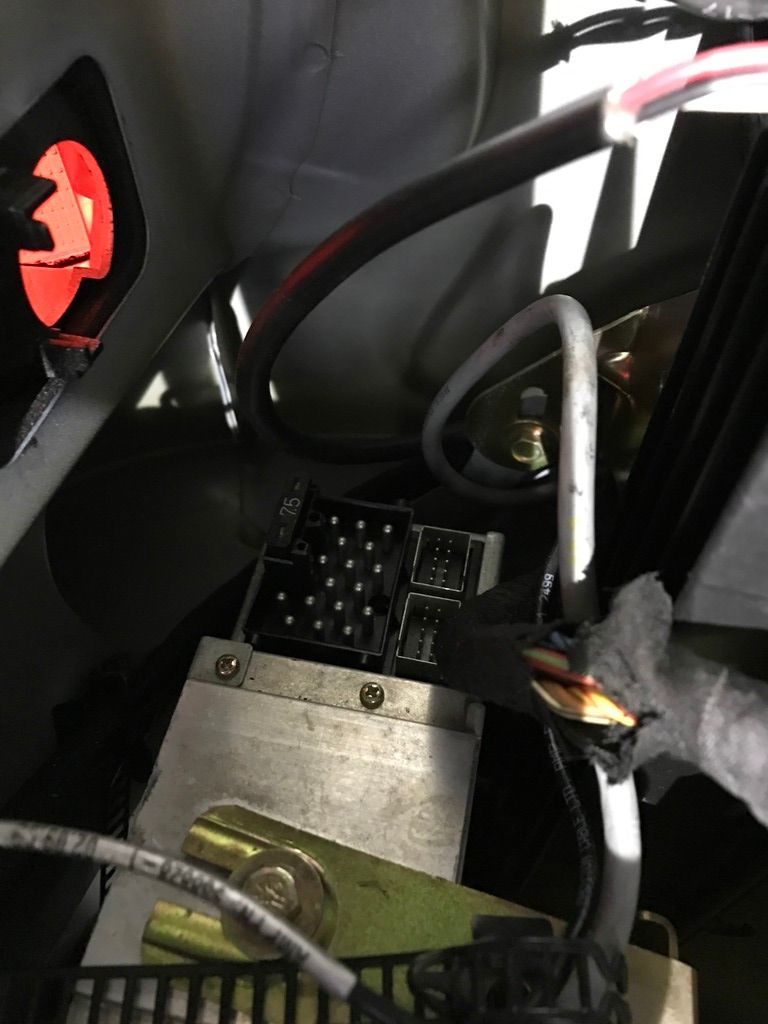 2. 17PIN Plug from the car - Female OEM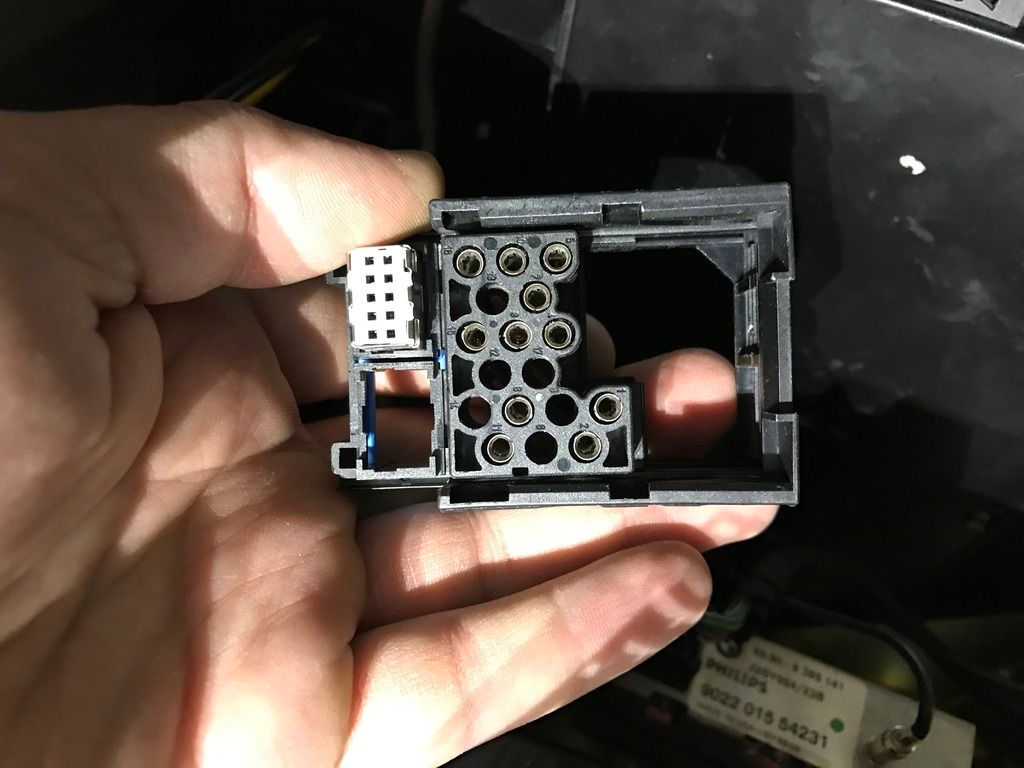 3. 17PIN Plug from the Eonon Adapter - Male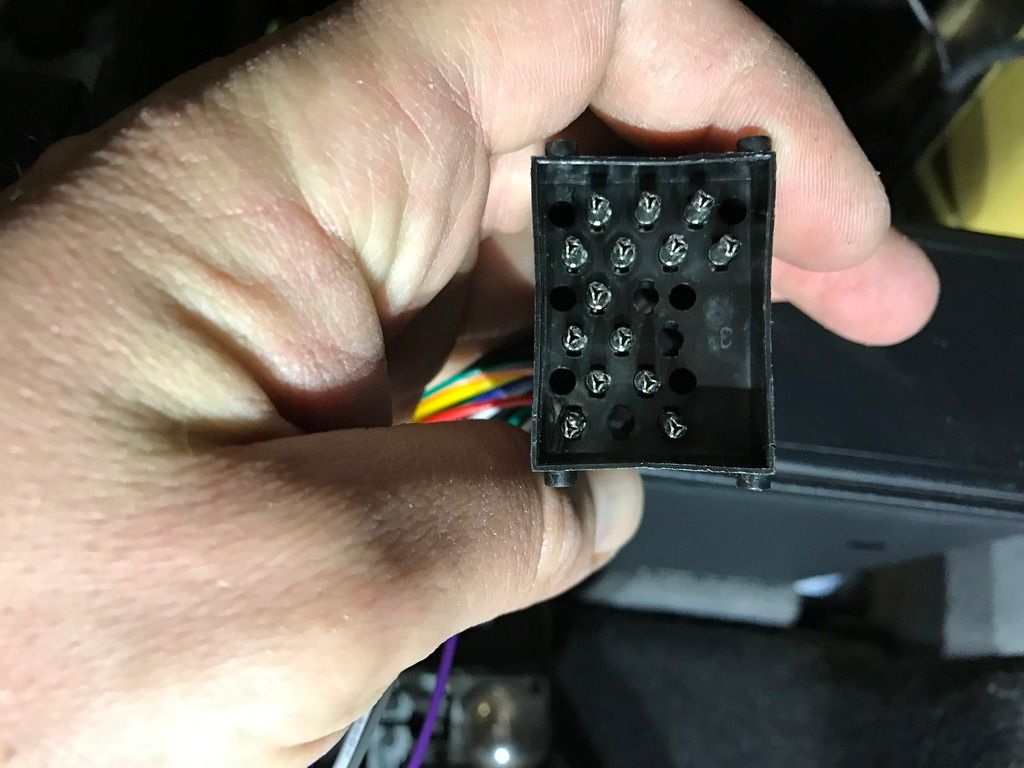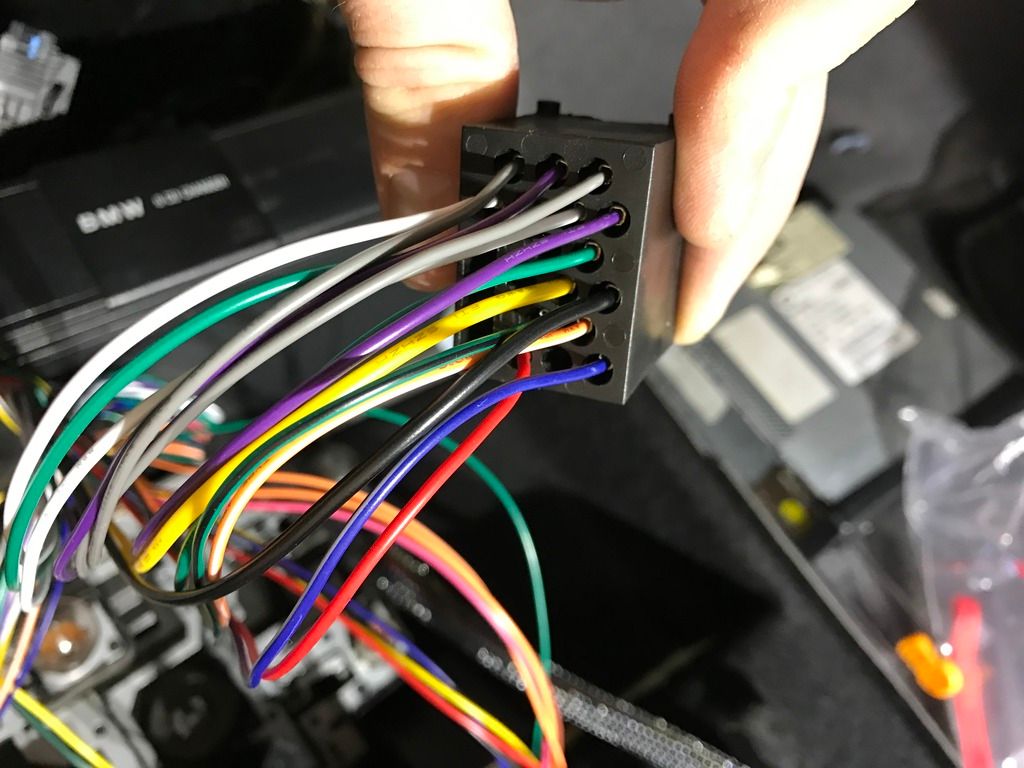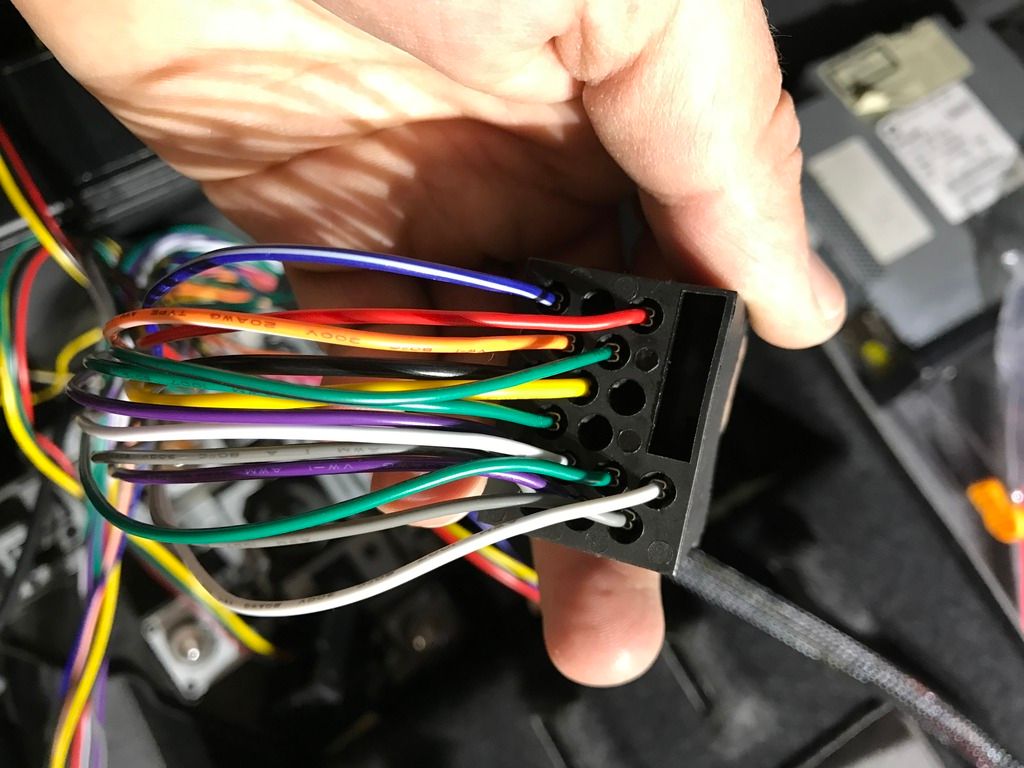 4. 17PIN Plug from the Eonon Adapter - Female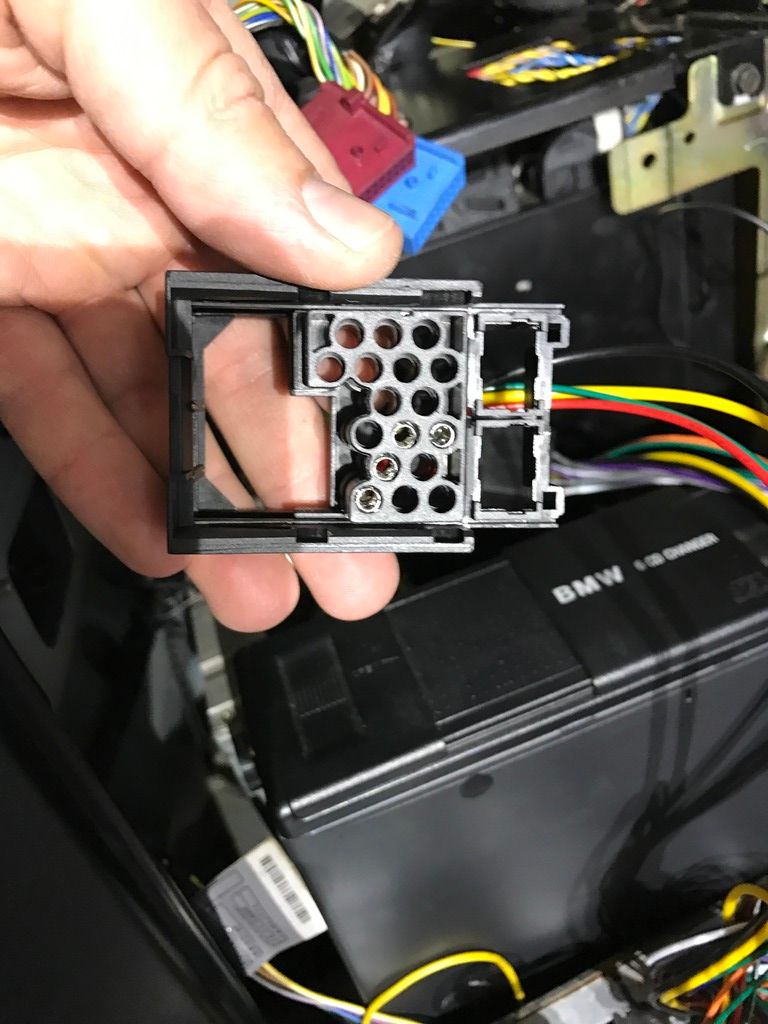 5. Antenna Adapter from the Eonon harness??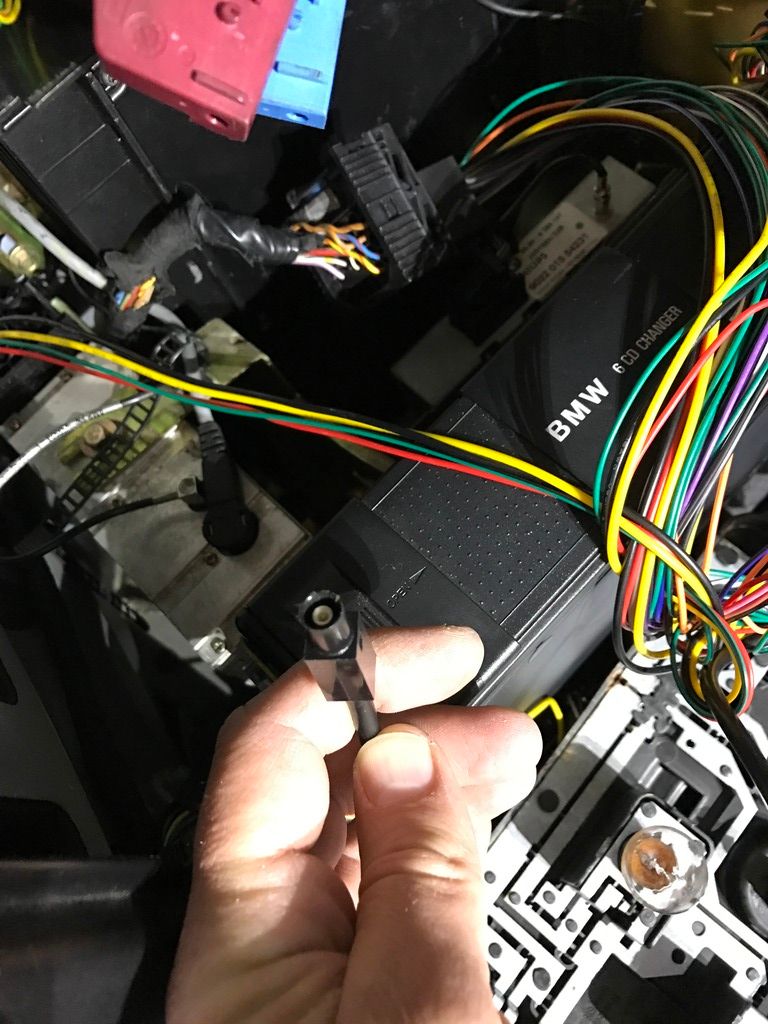 6. Canbus adapter for the steering wheel controls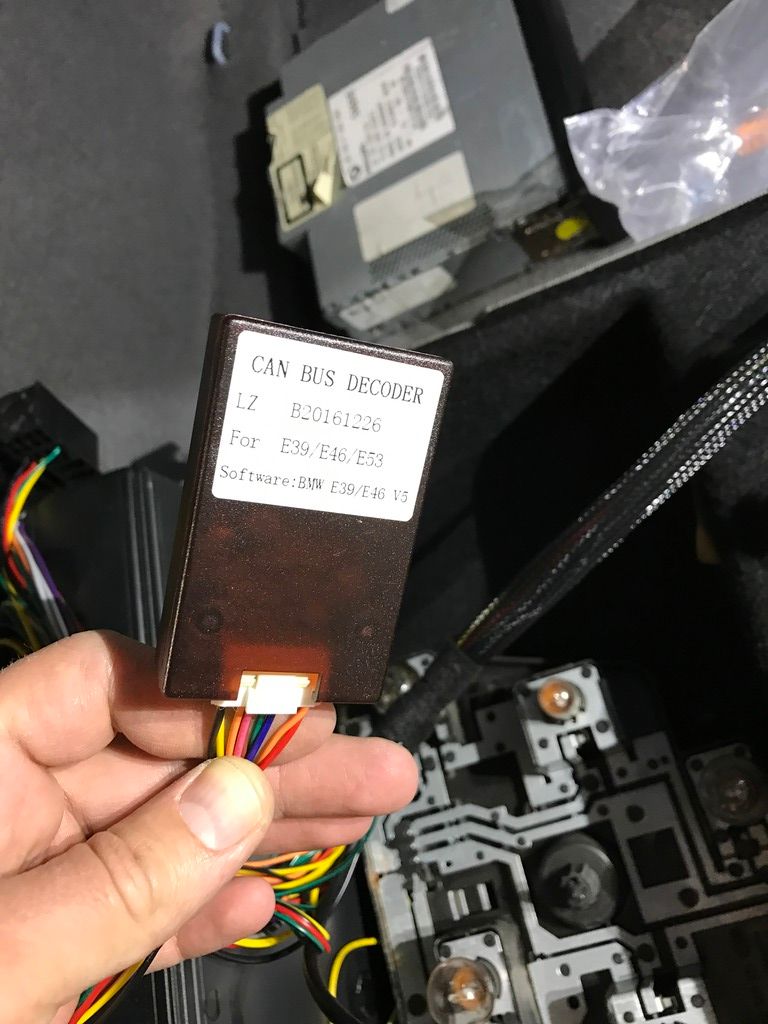 This is the Wiring jumping I found that another member of the BMW community has used in his X5 to bypass the DSP