(warning: photographs are explicitly BIG. While I may have exercised some artistic license in the photoshoot section, the initial shots of the wheels have NOT been altered.
)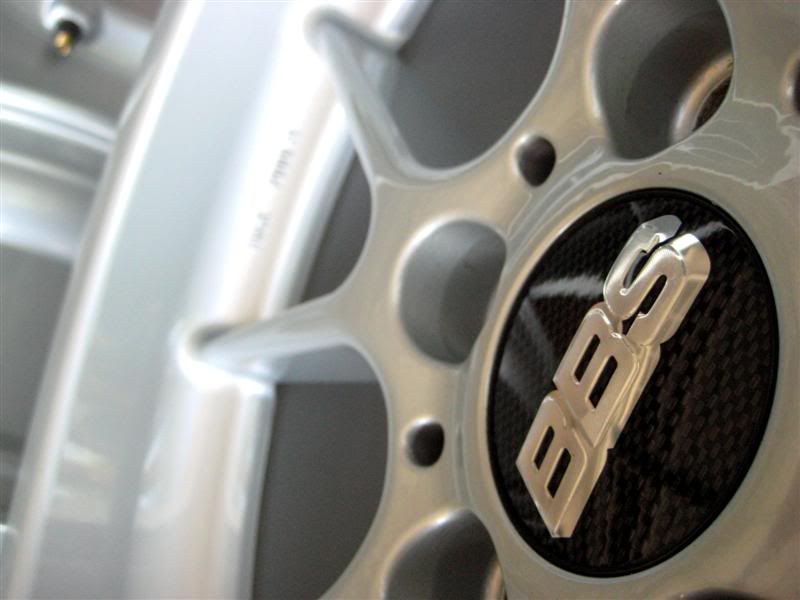 Well, this is not your regular 'for sale' print. it's a rather special set of wheels. In the process of simplifying life…2 sets of wheels and tires can be great, or sometimes just unnecessary. After a few years, it has turned out to be the latter for me. Up for grabs – used, been through a few hands, been refinished, but nonetheless gorgeous set of bbs rk wheels. It is actually painful to sell these, as it took quite some time and some serendipitous events to even get my hands on them. My reason for getting them was to primarily have a super light set of wheels coupled with super grippy tires as a power mod.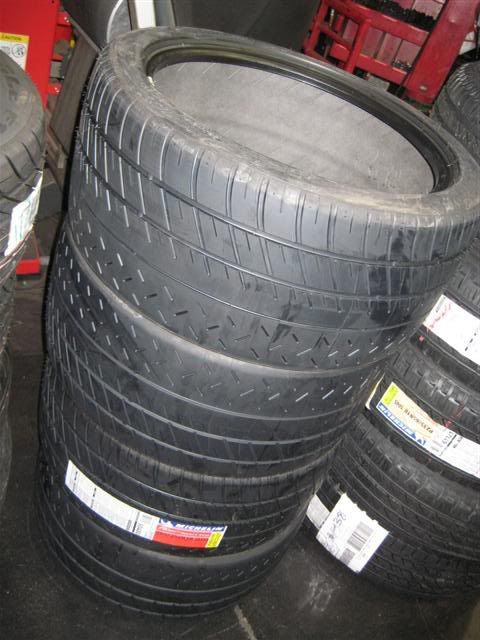 Like anything else of value, such as a vintage wine, this set does have its own provenance. The earliest car that I am aware of that had this particular set was a white e39, a 530i in philadelphia. the original purchase/installation date is not available. However, it was subsequently put up for sale in sep of 2005. The next owner is an active member of bimmerfest, markseven. It was installed on his e39 wagon with 235/40/18 toyo proxes t1rs.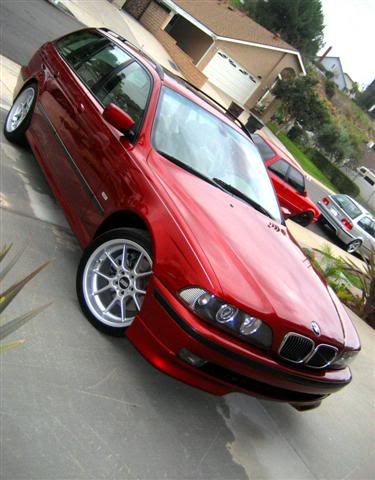 His car was sold to bimmerfester cmwalker in feb of 2007.
I had tried to see if he would sell the wheels to me, but was unsuccessful in my begging. In late 2007, I was offered the chance to buy the wheels by cmwalker. Of course I did. I bought them without the tires, and had to refinish them. One wheel in particular had a serious encounter with a curb. (his wife, he says.) I mounted 265/35/18 michelin pilot sport cups. Of the four owners, I'm willing to guess the noted first owner probably was an enthusiast to have chosen the rk. Markseven is a nut, cmwalker owns a fleet of bmws, including a classic 6er and z3 m-coupe, and so am i. so this set has primarily been in the hands of people who know and appreciate what it is. (for the sake of disclosure, the car is NOT included! :rofl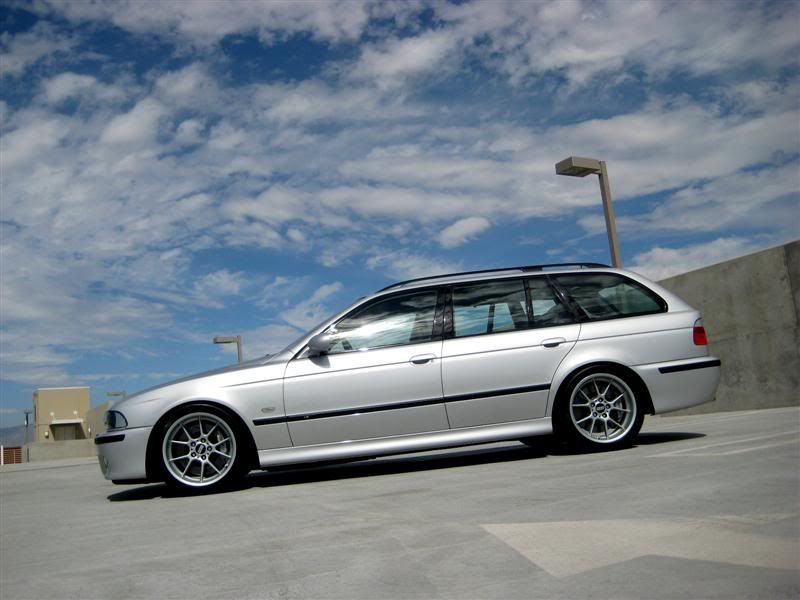 I learned a very important lesson: super handling is not the same as super acceleration. Even with the sport cups, my 1/8 time did not improve, but went the other way. I thought unsprung weight was king, but turns out tire contact patch is the real king. 265/35 on lighter wheels did not beat heavier but wider wheel at 275/30.
The other admission is that in my personal struggle of form vs function, in the wheel department, form has won, as far as how it played out in real life. I have to enjoy what I'm looking at and paying for, even if it means being a little slower. (also accounts for not going with the dinan wheel s, and choosing to throw money on an e39 touring vs an e61, or even an e60 m5 back in 2003.) would I love to have a wheel that meets both? Sure – as in a 19 inch wheel that looks great to me and weighs around 20 lbs in the rear – that is the acid test. :hihi:
These wheels were also primarily for the track. In doing the math, having done both using my car, and also participating in bmw events, it makes more sense for ME to give them the money, thrash THEIR ///m cars with an instructor in tow (and not to mention not worry about my insurance) vs beat the heck out of mine, and at the minimum burn up a set of tires that will cost just as much, not to mention whatever other parts I kill on my aging car…so i did it once, and that's it.
But make no mistake – I am not trying to dump a set of worn out, second-rate wheels. This is more akin to someone selling his beautiful 911 because he now needs a 4-door sedan with the baby's arrival. Or for lack of a better analogy, very much like letting a beautiful mistress go free, to be someone else's first love instead of playing second fiddle. Better than sitting on my garage floor, I know there will be a special car and owner that will get to enjoy these awesome looking shoes. That said, I am thankfully in no need or hurry to let it go.
So here are the statistics:
Original BBS RK,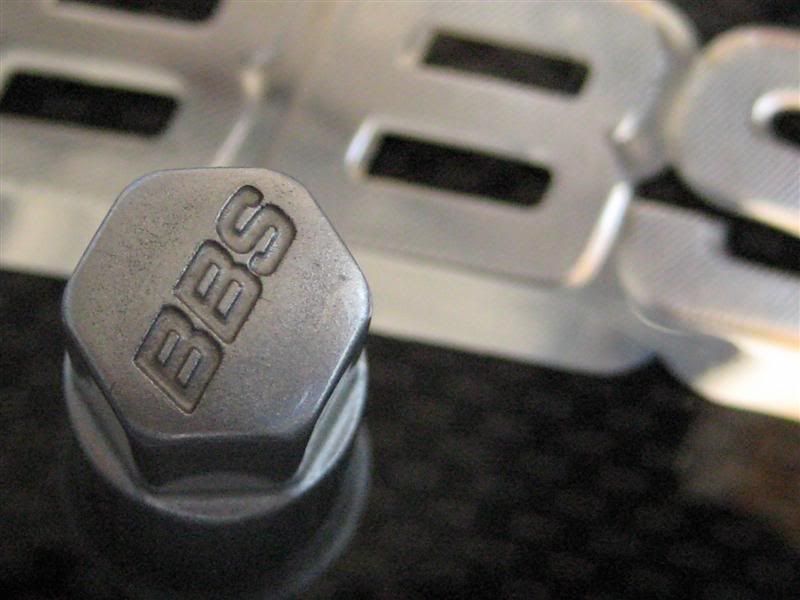 18 x 8.5,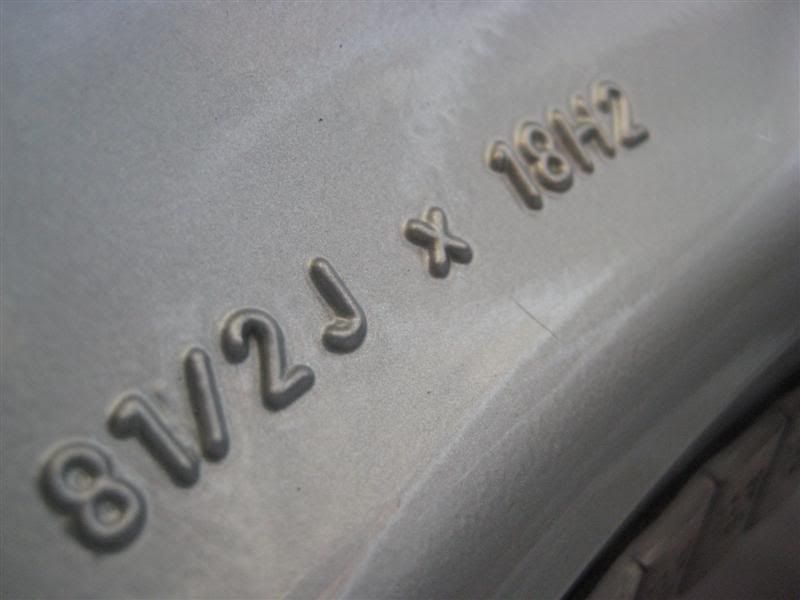 et 13.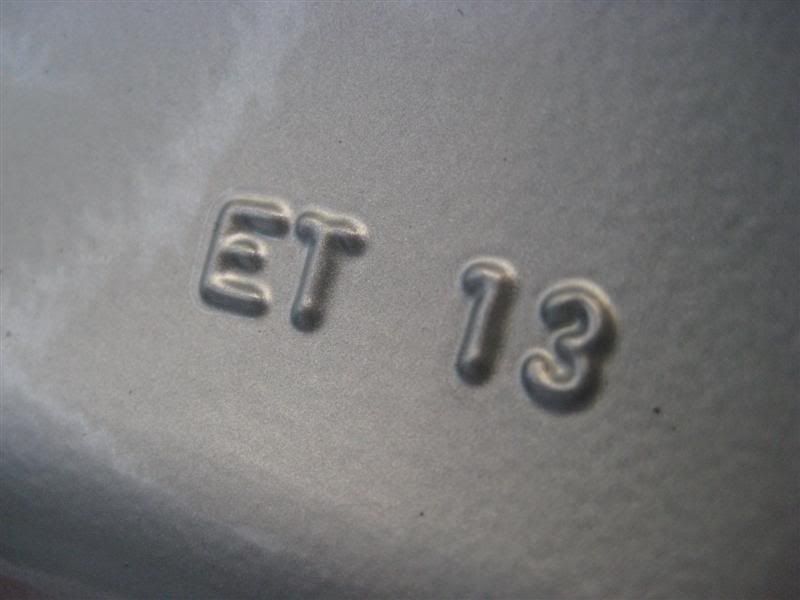 Of note is that these have been discontinued for years, are no longer readily available, and to the track nut an enthusiast, one of the lightest wheels ever made –18 lbs, at least according to bbs. (interestingly, I called bbs directly recently. For some reason they claim it was closer to 20 lbs, saying he could not find the actual weight. my scale says 19 lbs – after powdercoating, which I believe is heavier, but way more sturdy, then a coat of paint, so it makes sense.)
Powdercoated silver – but take a careful look – it is a tad darker than the usual brilliant silver bbs is known for – not my intention, but the powdercoater's best attempt when it was done. While I don't care for anything but brilliant silver, it is my understanding from many, and some who have seen them, that they actually love it!
In the 18-inch range, I believe this set of bbs rk offers the following:
1. Form – beautiful and elegant classic design. There are wheels that look aggressive, but ugly. Some are classic but wimpy. The rk has managed to combine both. How aggressive? How about a lip that's almost the length of a business card?
There are few all-around sets with an offset that does not give away its width of 'only' 8.5 inches. How about an open-spoked design that allows you to flaunt your big brakes and calipers?
How about the right thickness of the spokes – there are thick spokes that add weight, then there are spindly ones that look anorexic!
2. Function – light weight! Enough said. 19 lbs.
3. Exclusivity – very small chance of ever being called 'played out' – you'll be one of a lucky few
4. Flexible – aside from the current application for the e39 (all, yes m5, too), with a simple swap of a hubcentric ring and clip (can be ordered from bbs directly – each ring costs $4, and clip is $2), this amazing wheel can go on the following bmws - e36 (all), e36 m3, e40 z3 (non-m), e46 (non-m), e90 (non-m), e85 z4 (non-m)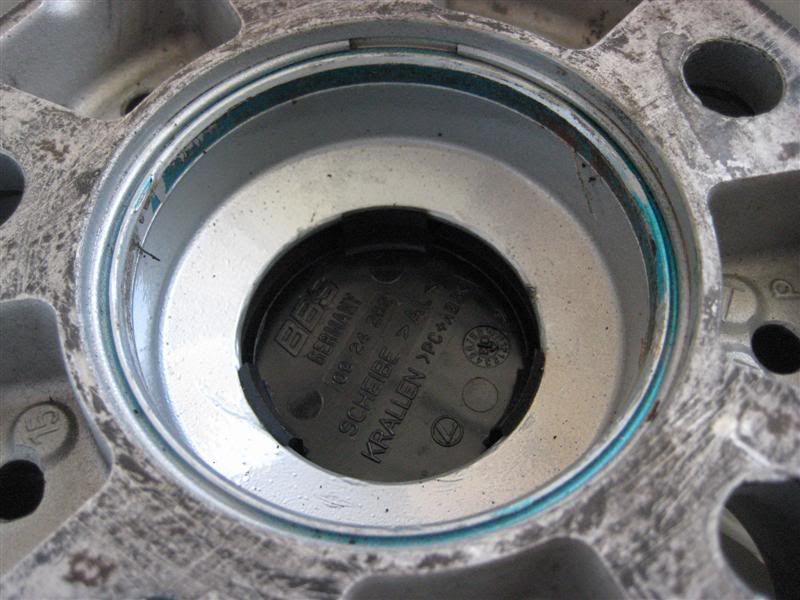 5. Sensible – as a set of 18 x 8.5 all-around, you can rotate your tires every 5k miles. Who thought a sporty set up could be practical? Certainly no joking matter – last I checked some good Michelin ps2 run $300-$400 EACH. Never hurts to get a couple extra thousand miles from each set! (that was for you to tell your significant other, if necessary.)
6. Easy maintenance – there are only 5 pairs of spokes to clean. It is separated enough to allow easy wipe down. And for the neurotic who like their calipers clean, there is enough space to get to them, too.
7. Multiple tire-fitting widths – I've seen some go 'euro' and stretch out a 235. Standard is 245/40. 255/35 is still gorgeous for more tread patch and a meatier look. I was dumb enough to squeeze in a 265/35. (not recommended unless your fenders are rolled!)
8. Track fanatic friendly - with the same size all-around!
8. Extra: the original sheath-style valve stem covers are still here. (Currently, the valve stems used do not accommodate it. I forgot to tell them to account for it.) everyone else has a boring generic valve stem. The rk has a bespoke stem cover!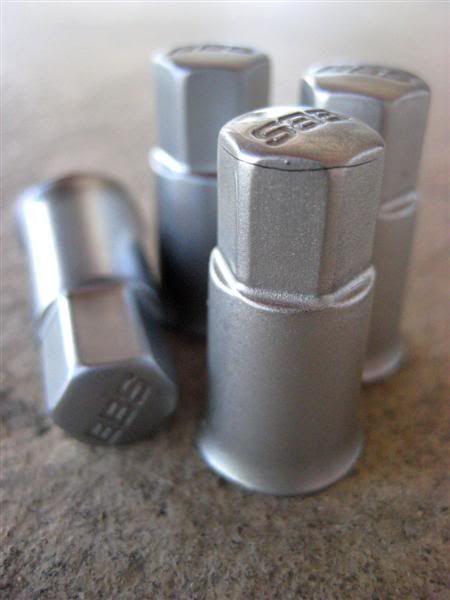 Nitpicking time…for purposes of reference, I have given 'names' to each of them. I spent the better of 4 hours washing and cleaning the wheels. It was cathartic to say the least. It felt like I was giving it its last bit of attention, a farewell detailing of sorts. Yes, I felt sad. Really. (lastly, all the faults have been blown way out of proportion. when in doubt, take a deep breath and go back to the full wheel pics.)
1. 'the black' – it sports a black bbs centercap. I assumed when I ordered a replacement centercap from tirerack they knew what it was, because I was told there was only one kind. Turns out I have the carbon fiber look originally. If it is that important to you, it is available at bbs (don't call tirerack like I did for this) for $18.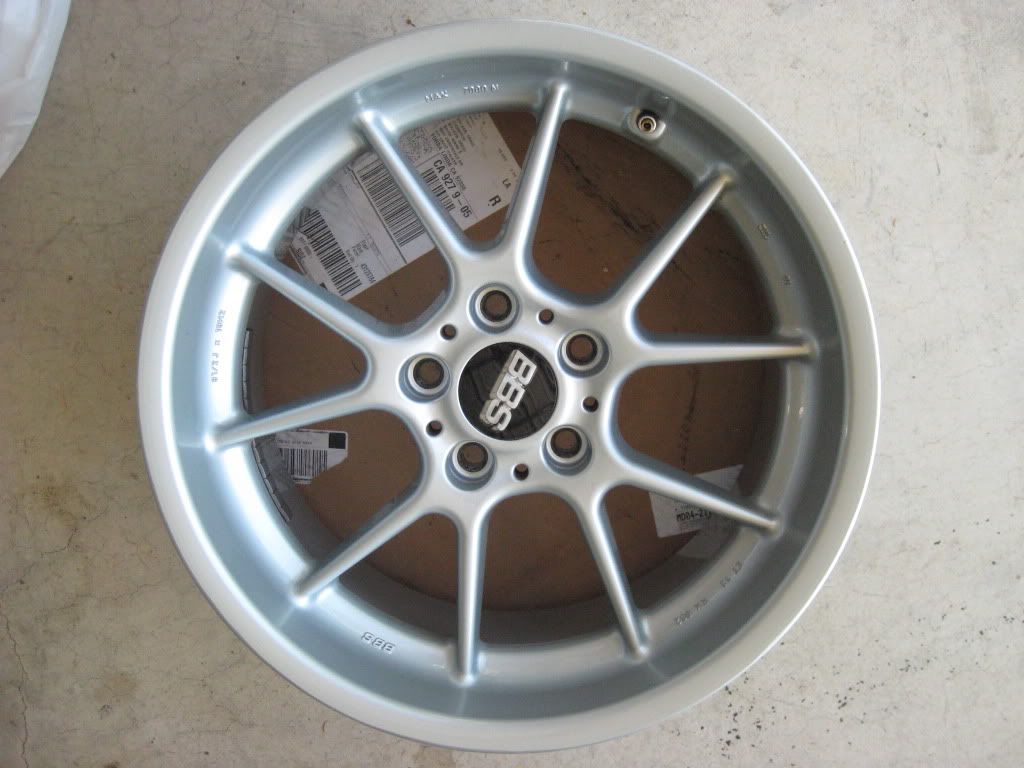 There are a few hairline scratches.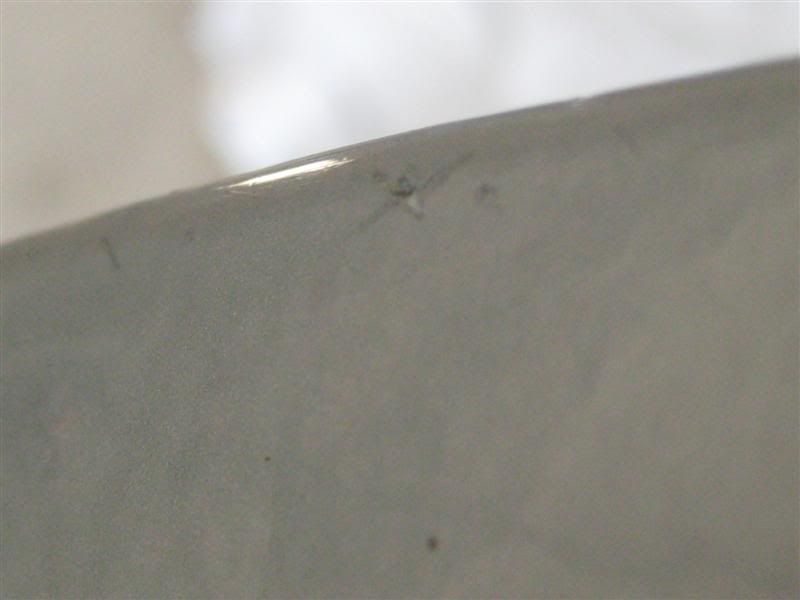 2. 'ouch!' –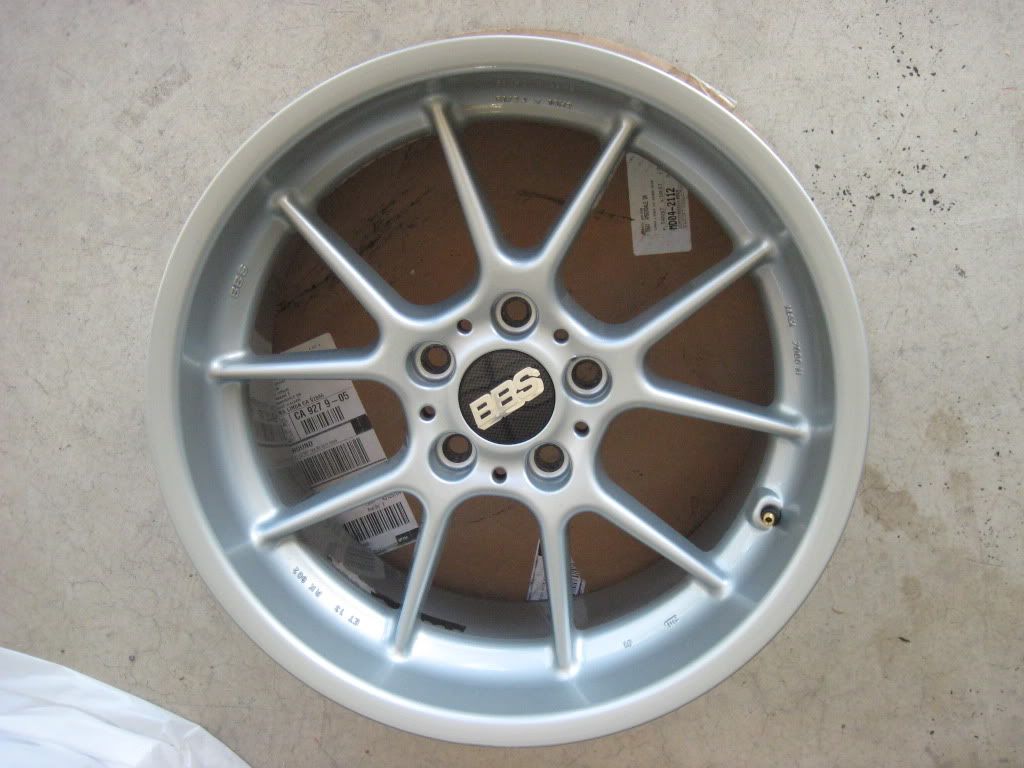 well, it has a few ugly wheel weight adhesive strips that have decided to be leeches. You can take your sweet time and slowly rub them off with the chemical agent of your choice!
There is some mild ridge-like feature along the lip – thanks to a curbside incident with the last owner.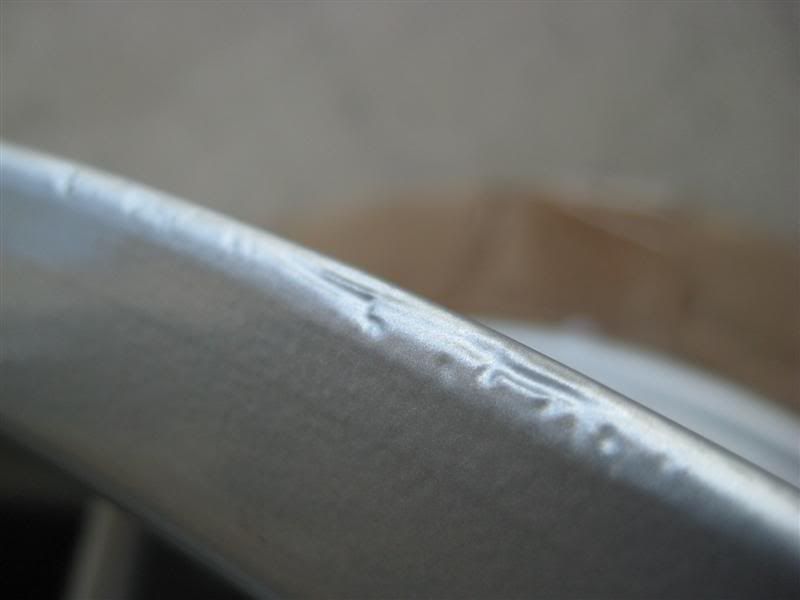 But thanks to a careless tire tech, who was warned to be careful, his bolt wrench gave one of the bolt hole edges a bashing. honestly, it looks bad under a macro shot, but scroll back up to the big pic - it's a little nick.
Additionally, on the inside lip (away from the street view), you will see some below par nip and tuck job.
3. 'traffic' – named for the wheel weight on the 4 o'clock area.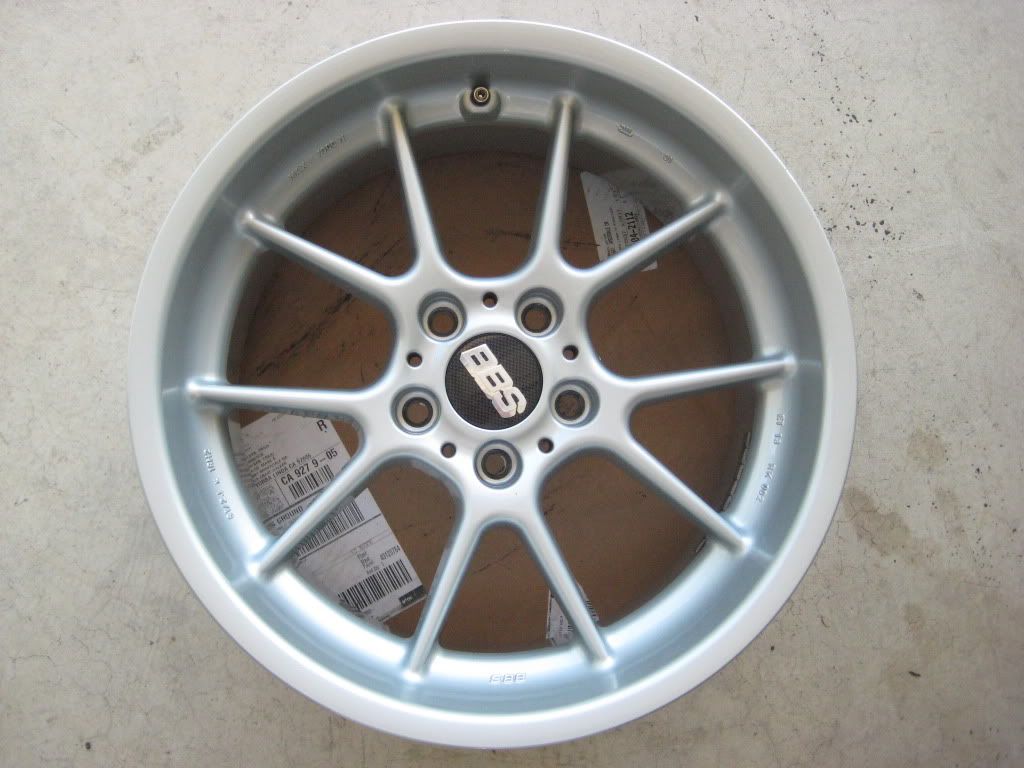 Just an uneven rim edge...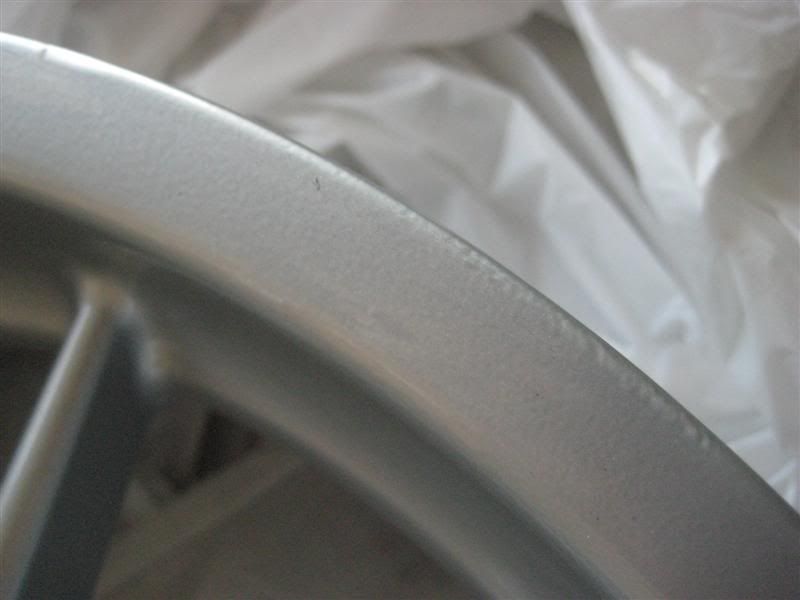 and a dimple.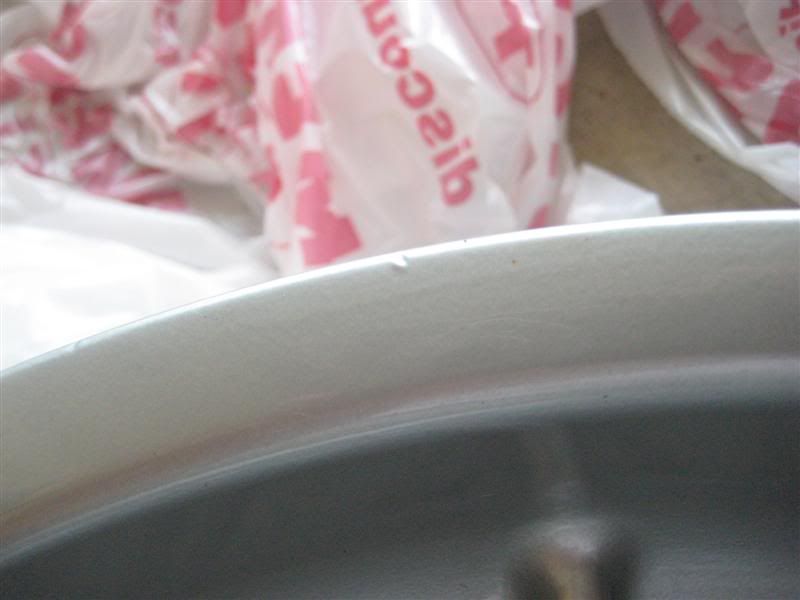 4. 'p.s.' – short for 'perfect sacrifice.' I know, a little off the mark – but since it had no blemish nor spot, I could not help but think of the Lamb of God, who was just that – no blemish, no spot!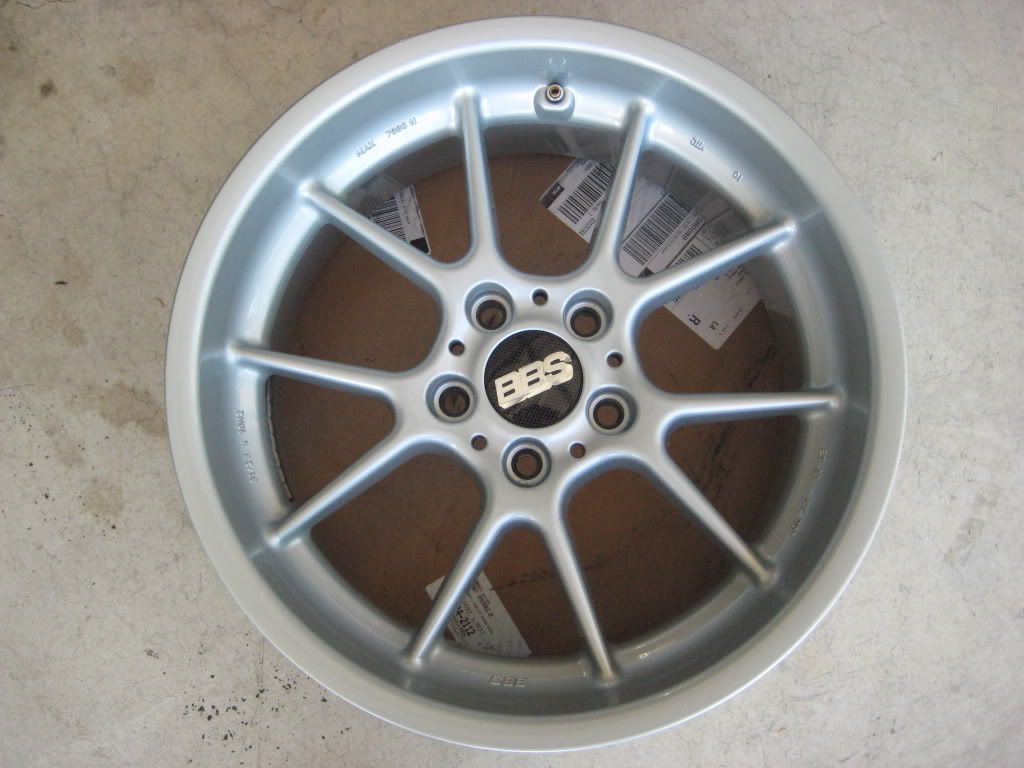 So here's a shot of the group hug of the dysfunctional foursome.
Here's the intimate shot…of all their backsides!!! Just as clean, practically speaking.
And a perspective to show off the clean in-betweens – 'look, ma! No cooties!'
In the end, remember. This is not some twenty-something actress in her youth. This is however, despite the passage of time, an elegant lady, who despite the aging process has remained ageless. Not perfect by any stretch of the imagination, but well-cared for and graceful.
And what is a minor production from me without some quirky pictures? (alright, i actually got carried away. i've mercifully edited my selection.) enjoy!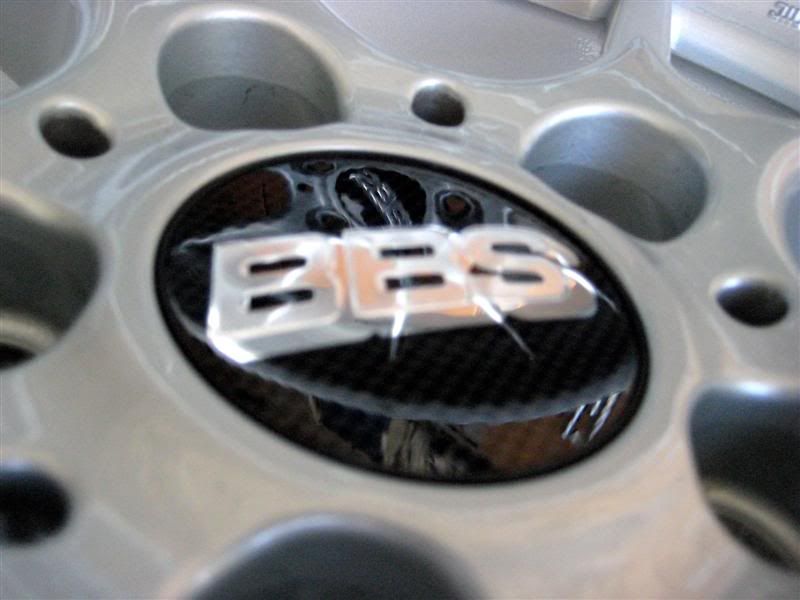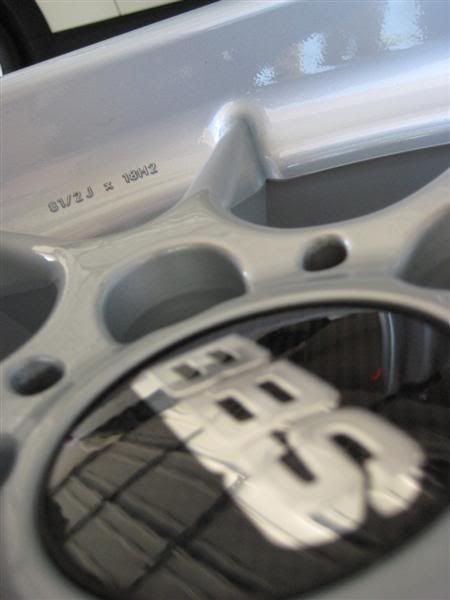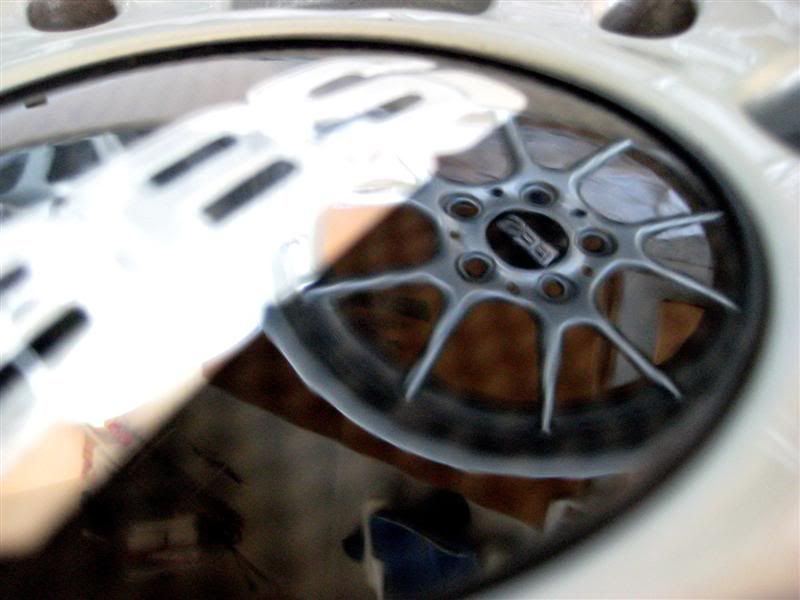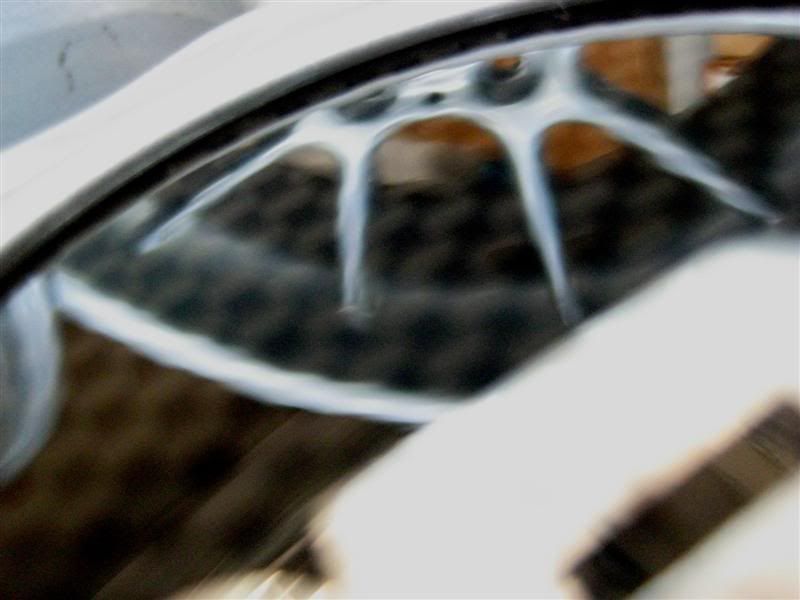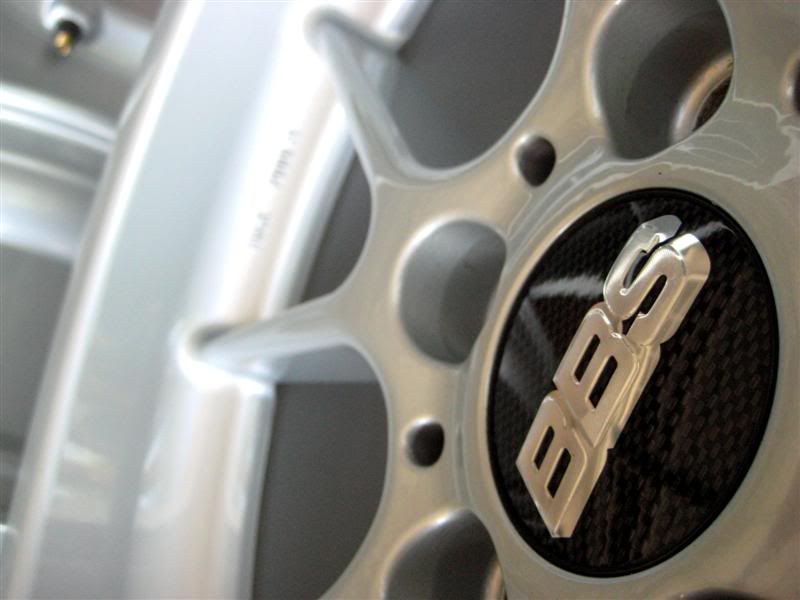 Price is $1,200 + shipping, if applicable. It will only be sold as a set of four. A socal pickup and cash transaction is preferred.
the last awesome shot with these shoes...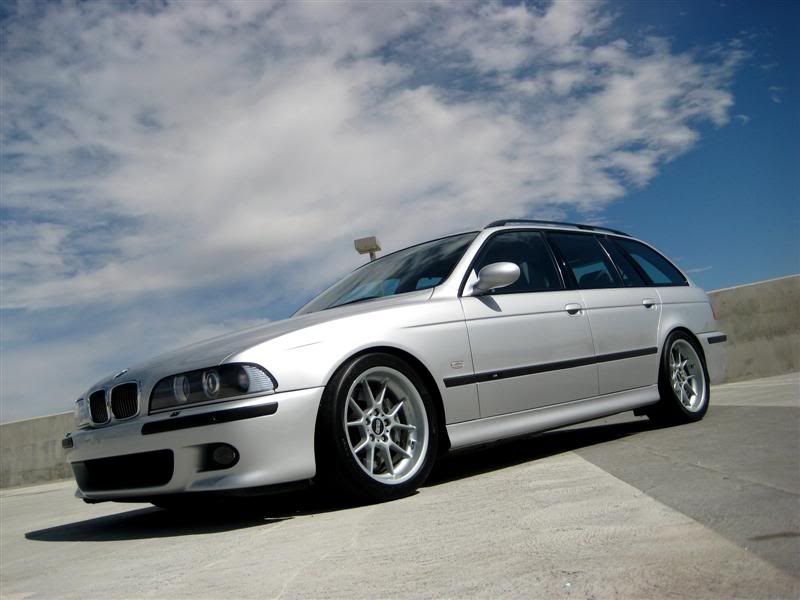 Please direct all inquiries to
[email protected]
directly. THANK YOU!