I redesigned my exhaust with some food grade stainless recently to look like the staggered OEM set up. (E39) I have straight pipes from the resonators back) I then had a few members ask me to make them some pipes too. Thread is here...
http://www.m5board.com/vbulletin/e3...1415-custom-muffler-deleted-exhaust-tips.html
I can make pipes anyway you want them, just give me some specifics. The pipe I have is 3" food grade stainless which I can polish up pretty nice. It won't be a "chrome" finish, but a very nice brushed finish. I can also media blast a custom design into the pipe if you wish. See last pic below of my pipes.....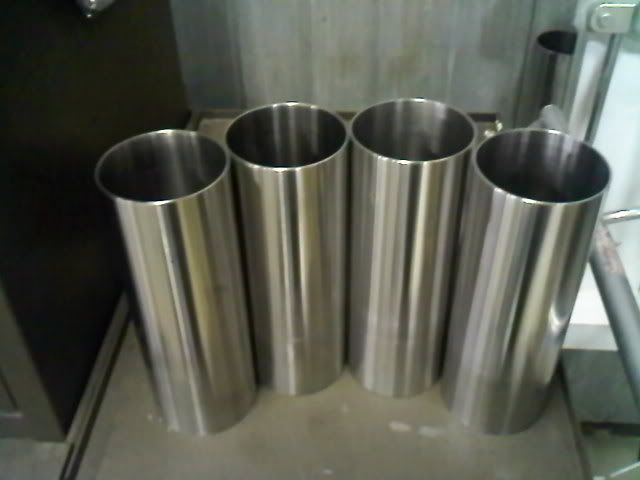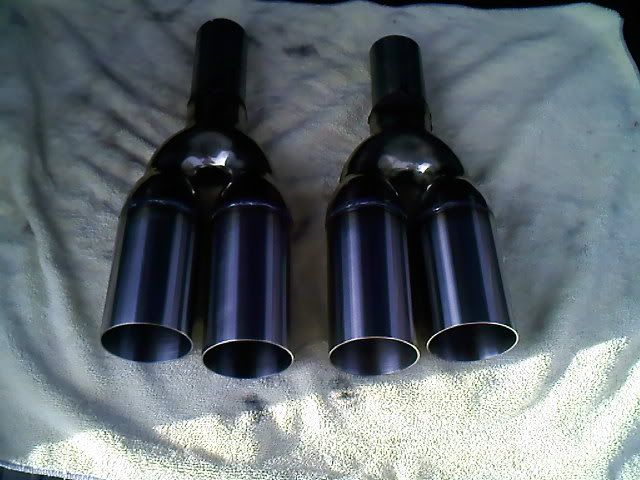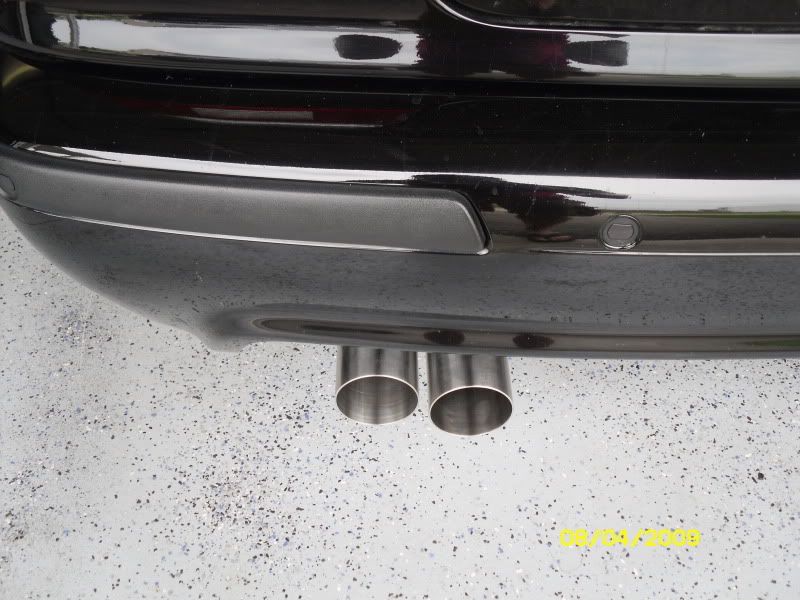 My custom pipes...
A little dirty in this pic, sorry.....