@C4RACER
congrats in advance and welcome to the "afterthought" 6MT Club!
3.91 or 4.10 fixes any gearing issues on the 6MT. Also, I've never overheated my 6MT at any track days, with ambient temps north of 100 degrees. The 6MT is a solid transmission. I daily drove and tracked 139,000 miles out of my OEM clutch and transmission, which I just replaced. Now, I'm at 170,000 smiles.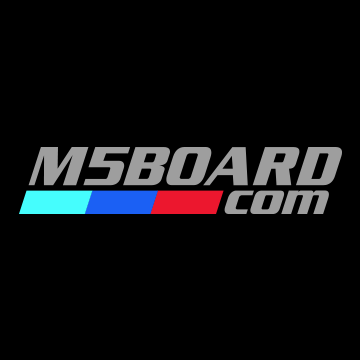 Review: 6MT bimmerworld/ClutchMasters FX350 clutch and LTW single-mass steel FW My Goal: A streetable solution with an updated clutch and LTW single-mass FW. I wanted race track durability with traffic jam drive ability. I also didn't want something too aggressive that would transfer any...
www.m5board.com
Even at the limit the SMG may make the car faster, but not make the driver faster.
My 3.91 6MT quicker than 3.62 SMG in a straight line. The only SMG faster than me that day was running race fuel, while I was on California 91 pump gas.
View from my 6MT:
Same race, but from the SMG:
At the track, in the corners, that's a "faster" SMG getting smaller in my rear view camera. Good thing his SMG shifts faster.