Discussion Starter
•
#1
•


2007 BMW 750i Sport


Prior CPO Vehicle


Odometer: 58,xxx miles
VIN: WBAHL83557DT10290
Options:
Convenience Package
Luxury Seating Package (with heated/cooled seats and anti-fatigue, aka massaging, driver seat)
Premium Sound Package (Harman Kardon Logic7)
Sport Package (3-spoke steering wheel, shadowline trim, sport-tuned suspension and 20" wheels)
Comfort Access Keyless Entry (never have to take the key out of your pocket to do anything on the car)
HD Radio / Sirius Radio
Interior and exterior are immaculate (the driver's seat doesn't even show any wear!). The car is 98% brand new looking/feeling inside and out. If I had to pick it apart, the two areas would be one knick in the driver side rear door on the body line a little smaller than the size of a pencil eraser (was there when I bought it) and the wheels have rash (was there when I bought it). If I get time, then I will have the wheels refinished and the new owner can decide whether they want to touch-up the knick or not.
Clean CarFax, no accidents, no bodywork. I have a month or so old report, available upon request.
Recent Maintenance:
1) Four (4) Matching Nitto Motivo Tires (Hunter RoadForce balanced)
2) Hunter 4-wheel alignment
3) All Four Wheels Professionally Straightened (Camelback BMW)
4) New Key and Fob (Over $550 from dealer. Vehicle will come with 3 keyblades and 2 keyfobs)
5) Complete A/C Service (with Refrigerant Evac/Vacuum/Refill, new Schrader Valves, new Condenser/Receiver Drier and new IHKA Unit... It blows icicles)
6) Flex Disc (Giubo joint that connects the driveline to the transmission)
7) Transmission Software Update
8) Eccentric Shaft Sensor Seals
9) 5k Mile Oil Changes
10) Multiple Window Regulators
11) Thrust Rod Bushings
12) Fuel Filter
13) Sunroof Seal
14) New Front Brake Pads and Rotors
15) New Air Mass Meter
16) VANOS Solenoid Seals (Inners and Outside)
17) New Air Filters
18) New Charcoal Cabin Filters
19) New Hood Shocks
I have
all records
for the car and have completed thousands of dollars in maintenance/repairs/updates in order to make it perfect. This car is up-to-date on maintenance.
I am a huge car guy (and BMWCCA member) and I hold my cars to a significantly higher standard than 99.9% of the people on the planet.
With that said, I bought this car because we needed a larger vehicle to comfortably carry our family. I have since bought my wife a diesel X5 and my daughter is now in a forward-facing seat (which saves a ton of space in the back seat) so we no longer need a land yacht. Additionally, I have purchased an M5 to replace this.
I welcome a Pre-Purchase Inspection. No maintenance is due, no lights are on; there's nothing to hide. I am averaging between 19.8mpg and 21.4mpg, manually calculated at the pump. Miles will not significantly increase since the car is not being driven (we drive it once or twice a week to keep the battery up, advertise it and keep the fluids pumping).
PRIVATE PARTY SALE, NO SALES TAX FOR AZ RESIDENTS.
Car can be seen pretty much any time and is located in the Phoenix-Metro (East Valley) area of Arizona.
The car is a
steal
at
$21,000 USD
.
Thanks.
Adam
Phone:
**The car looks this way all of the time. Washed weekly and waxed monthly (top-side waxed bi-weekly in the summer)**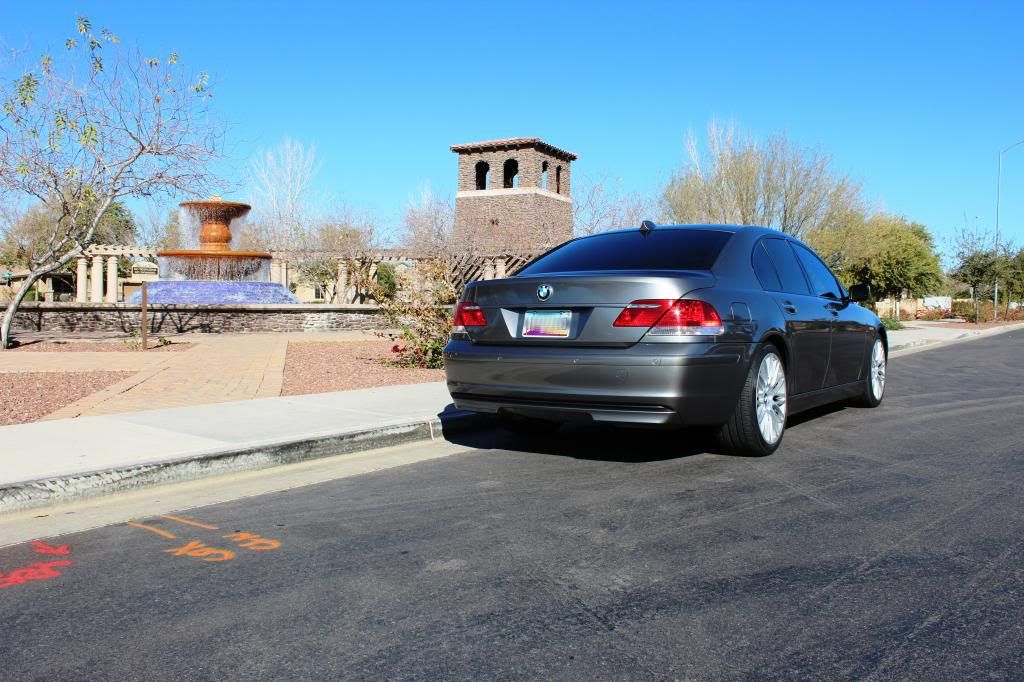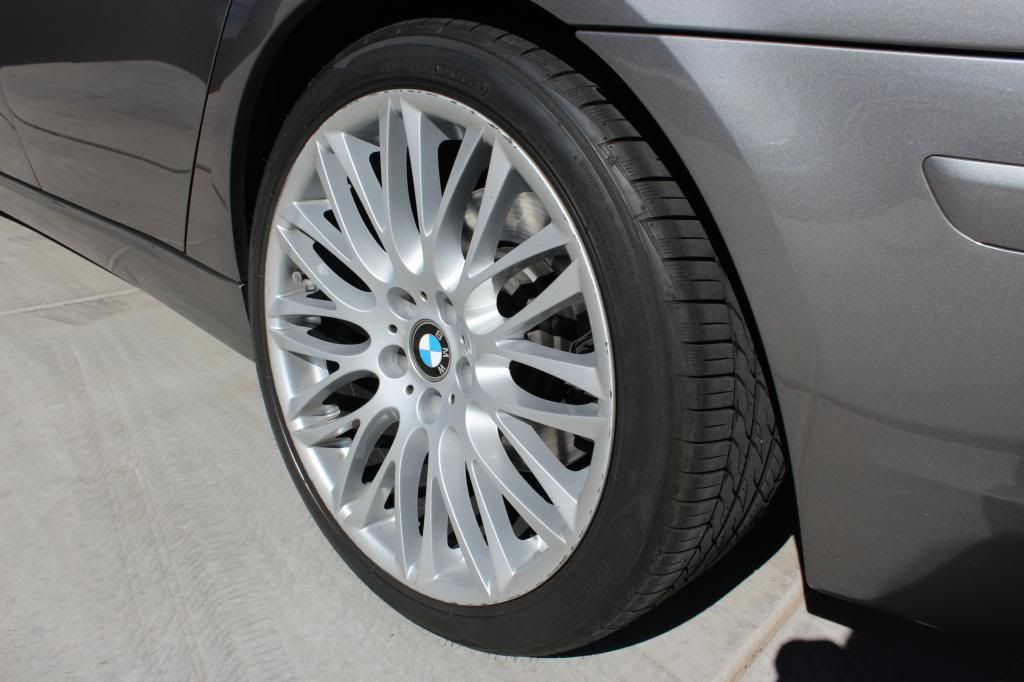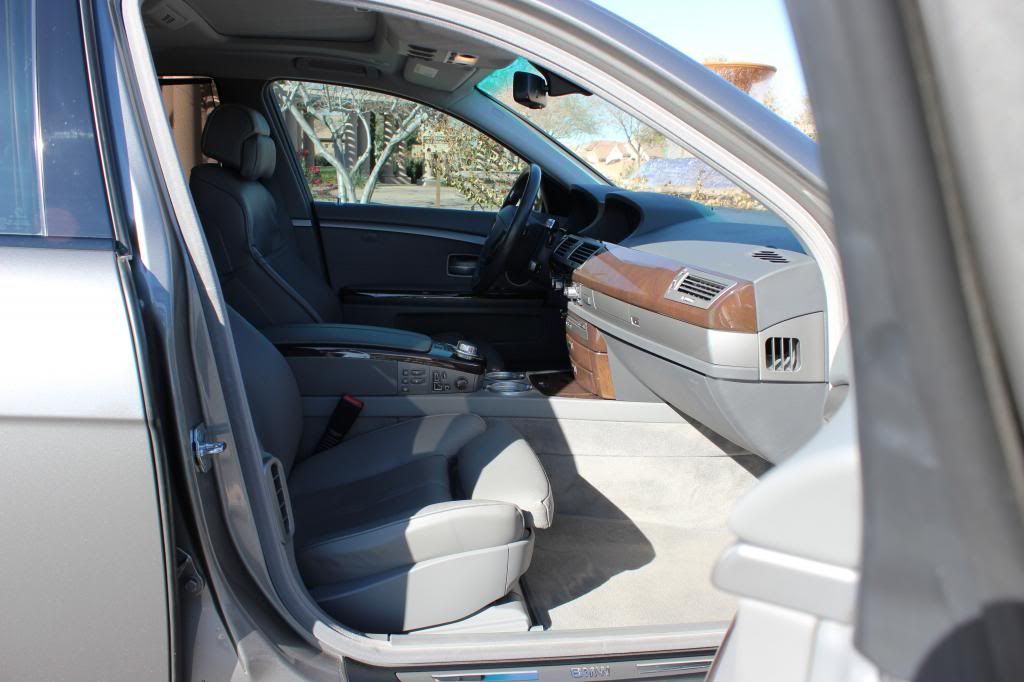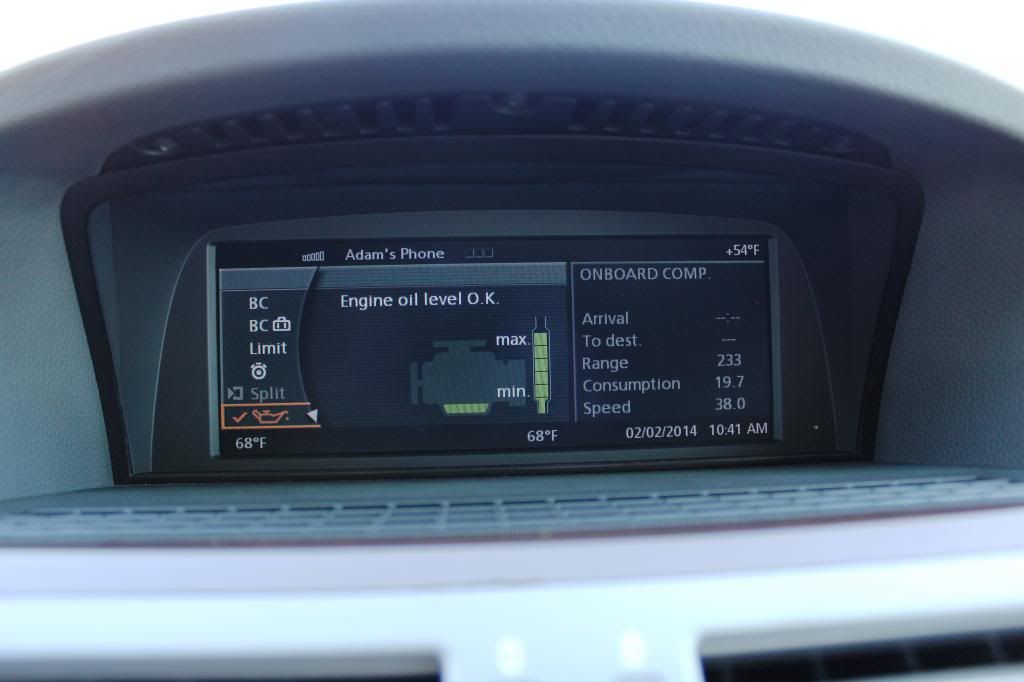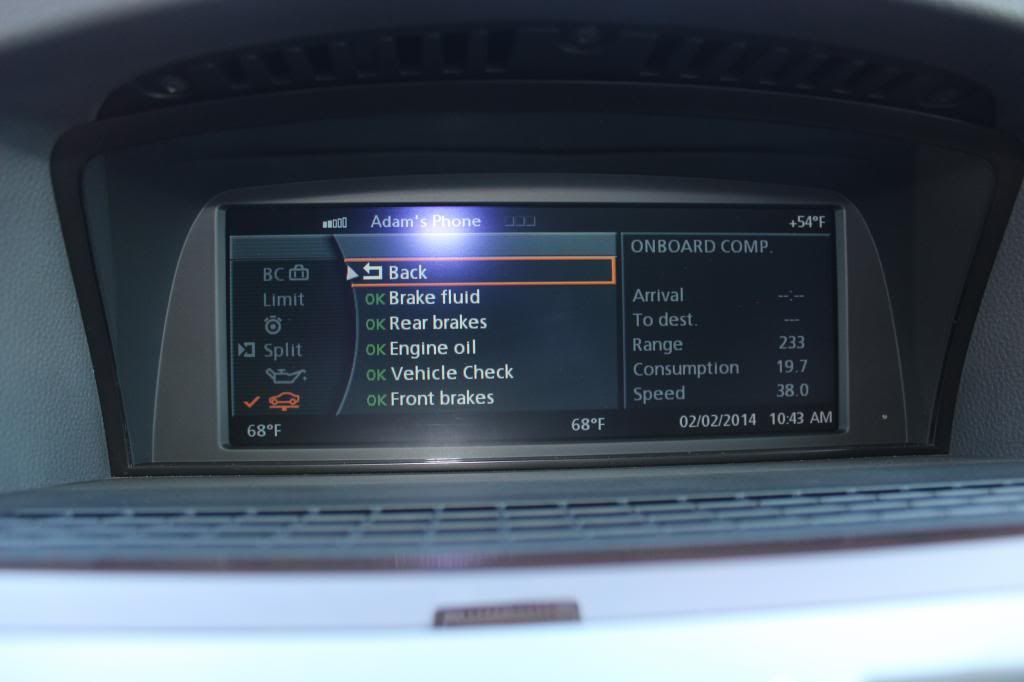 Some of the records (there's many more than this):