I have come to terms with my decision and am attempting to sell my M5. I just do not have the time to drive it anymore, heck I have put maybe 2,000 miles on it last year.
It is a 2000 Titanium Silver M5 with Black "sport" interior (dark brushed aluminum trim)
The car currently has 71,XXX miles.
I have owned the car since 2003, when it had ~49K miles.
Most of the car's mod history has been on this board! :cheers:
Condition:
Paint: 8.5/10. The previous owner had the hood resprayed to repair rock chips, not the best job ever. The paint otherwise is immaculate.
Interior: 9/10. Replaced steering wheel and all seats look great.
Wheels: 8/10. Great looking stocks, no major scrapes. Michelin Pilot Sport tires in good condition.
Upgrades:
KW V1 Coilover suspension
DINAN stage 1 software
Hella Euro CELIS headlight (2001+ upgrade, clear indicator)
Hella Euro CELIS taillight (2001+ upgrade, clear indicator installed in 2008)
2001+ style steering wheel and round airbag (installed in 2009)
16:9 NAV screen (installed in 2009)
"ZHP" weighted shift knob
New 2001+ gauge cluster, no messed up pixels (replaced by BMW in 2009)
Maintenance:
Maintained at BMW of San Diego and Euro Auto Spot exclusively.
Thrust arm bushings taken care of in 2007
Valve cover and valley gasket replaced in 2007.
Oil changes always with Castrol 10W-60, last done 1,000 miles ago.
No issues, car runs great and smogged perfectly a couple of months ago.
Car is immaculately clean and seldom driven, I spend most of my time in my Prius sadly.
The car is located in San Diego, CA and we have the CLEAN title in hand.
I am looking for $17.5K
.
Fair for a car of my condition and mileage and for the high quality mods.
PM me if you want to look at it, or discuss the possibility of purchasing it.
Here is a recent picture of the car, more higher-quality pics will be added later: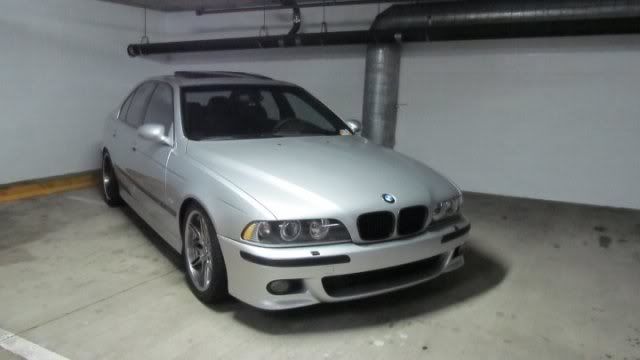 Here is a picture of the car with BBS LMs taken in 2009 (NOTE THE WHEELS ARE SOLD) Same car in same condition though