Hi guys
I've been a die hard E30 (Turbo) enthusiast for the last 8-9 year (still is..), but as time has come and gone and rust has increased the E30s to very high TLC vehicles my mind has started to drift.. So then, over the last few years my thoughts has compiled over to the 1 series, more specifically the 1 series Coupe, E82 chassis. I've long dreamt up potensial setup's for an upcomming trackday car. I can just imagine the traction this thing has compared to a super sensetive tire ripping (witch isn't to bad of a deal) E30.
But when a friend of mine decided to sell his Opel Omega trackcar (with M20 500hp turbo engine) in spring 2012 and go to Germany and collect a brand new stripped E82 shell straight from the factorys stock - my eyes went wide open!
I've now followed his project closely and taken pictures and vids to document the build and he has asked me to post it as he isn't to keyboard happy.
What he has build is a 2012 E82 Coupe with somewhat untraditional combo with E92 M3 suspension and S54B32 turbocharged setup to drive in the scandinavian "Gatebil Extreme" racing series witch started in May this year. This is a "no limits" class for those who wants to go mental, and alot of them are basicly trashing around the track, not everyone is as concerned with low trap speed. 50/50 show / racing.
This is a very rare and unique build at least up here in Scandinavia, I don't know about in the states but haven't seen to much of them in BMW magazines yet.
The car was as mentioned collected brand new from the factory line at BMW as a clean stock shell in spring of 2012, then it was sendt over the border to Sweden to fit a WRC FIA heavy duty rollcage.
After he got it back he prepped the chassis and fitted front and rear subframe from E92 M3, custom K-sport E92 M3 spec coilovers, K-sport 356mm and 330mm brakes front/rear, E30 carbon dash, dashlogger, Sparco bucket seats and 6 point harness.
The bodykit is a special made glasfiber kit from rallycross. It needed at lot of TLC and love to fit correctly. The doors, rear and front fenders including front and rear bumper is GF and roof, hood, trunk and inner fenders are carbonfiber.
He also made a fully removable front for quick servicing.
I made a little teaser film of it last time I was around the shop. I will make another full pedal to the metal version once it hits the track.
It was dynoed a week ago (runs on E85) and mapped successfully up to 1.3 bar/ 19 PSI. We also had a little 'incident' with a tire explosion straight at the end with a brand new low bugdet tire. It didn't like 300km/h on the dyno and suddenly regaining traction.. bang! Due to traction slip we didn't get any solid read on power, but the boost normally means aprox 800whp at 1.3 bar on E85. For now the cams are just in reassemble spec timing, so we have to fiddle a little more with them to lower the spoolup of the turbo witch at this point is a little slow as these are VANOS setting, and with the vanos blocked off this only becomes high reving settings, with no help from the low and middle power band witch the VANOS usually takes care of with active cam rotation.
Specs:
Chassis:
- 2012 make factory new bodyshell
- Glassfiber bodykit and doors
- Carbonfiber hood, roof, trunk, inner fenders and dash
Suspension/subframe:
-E92 front and rear subframe incl diff and electric steering
-Custom K-sport E92 M3 spec coilovers
-K-sport 356mm front and 330mm rear brakes
-Custom exhaust with twin pipes
-noname wheels
Interior
-Sparco bucket seats and 6 point harness
-E30 carbondash
-Dashllogger
-Pedalbox
-Hydraulic handbrake
Engine:
-S54B32 fully forged block internals , CP pistons, H rods, ARPs ++
-Stock cylinder head w/blocked and removed VANOS
-PPF S38 turbo tubular manifold with S54 flange
-Homemade aluminium 5mm plenum
-Turboservice T4 SX1000 turbo
-Megasquirt EMS
-Tilton 3 disc clutch
-6 speed E46 M3 transmission
BMW E82 EXTREME S54 TURBO Teaser - 2013 - YouTube
BMW E82 S54 Turbo DYNO ACCIDENT ! - YouTube
BMW E82 800 whp MONSTER - Teaser....... HOLD ON! - YouTube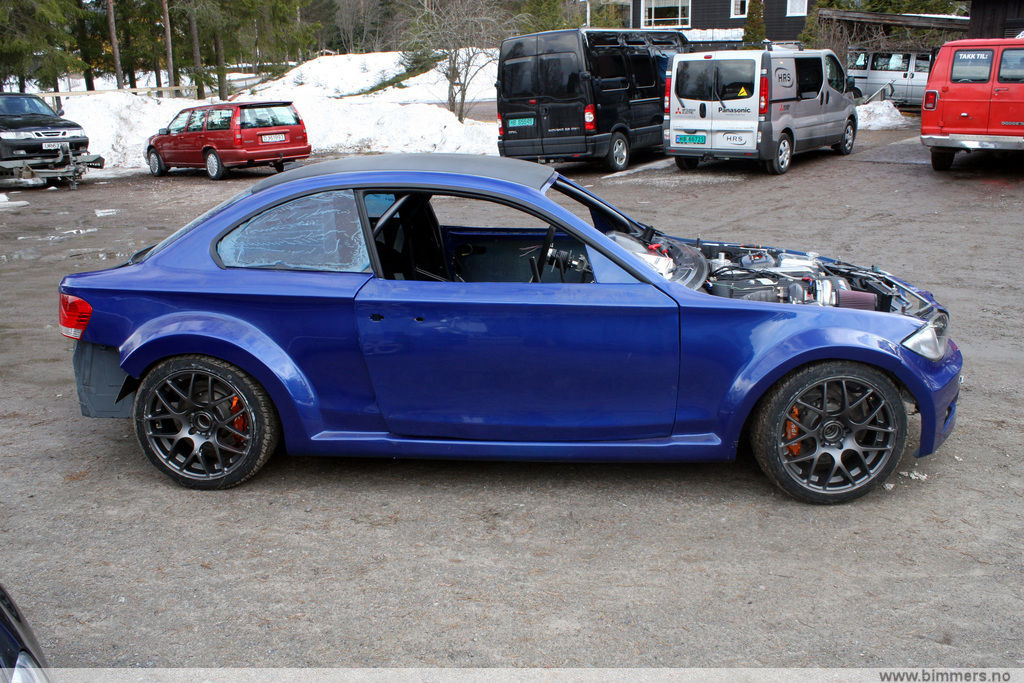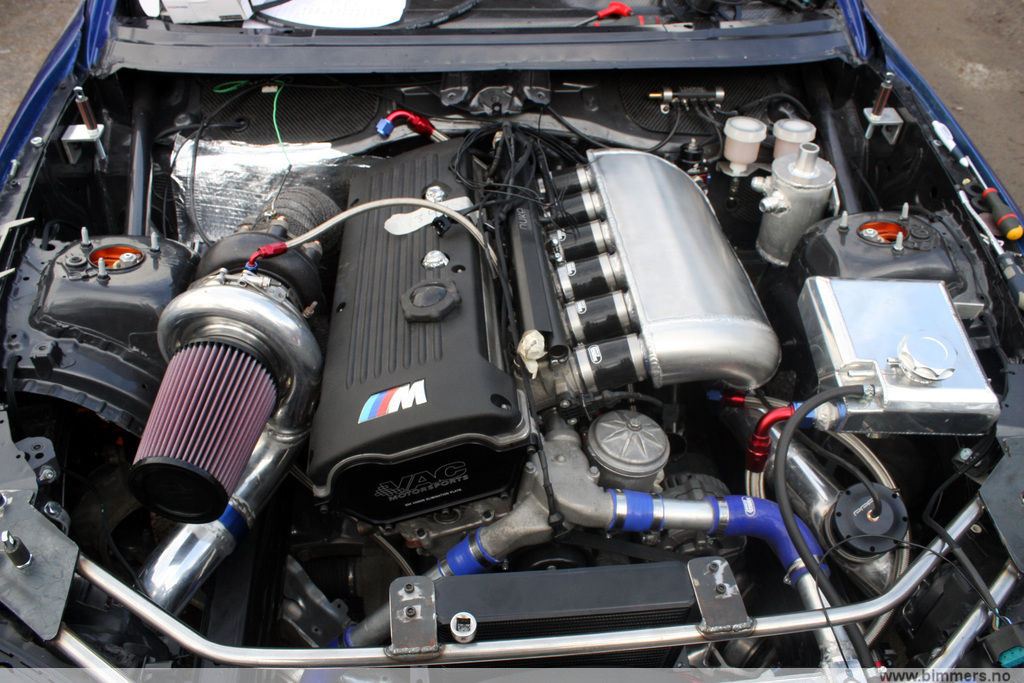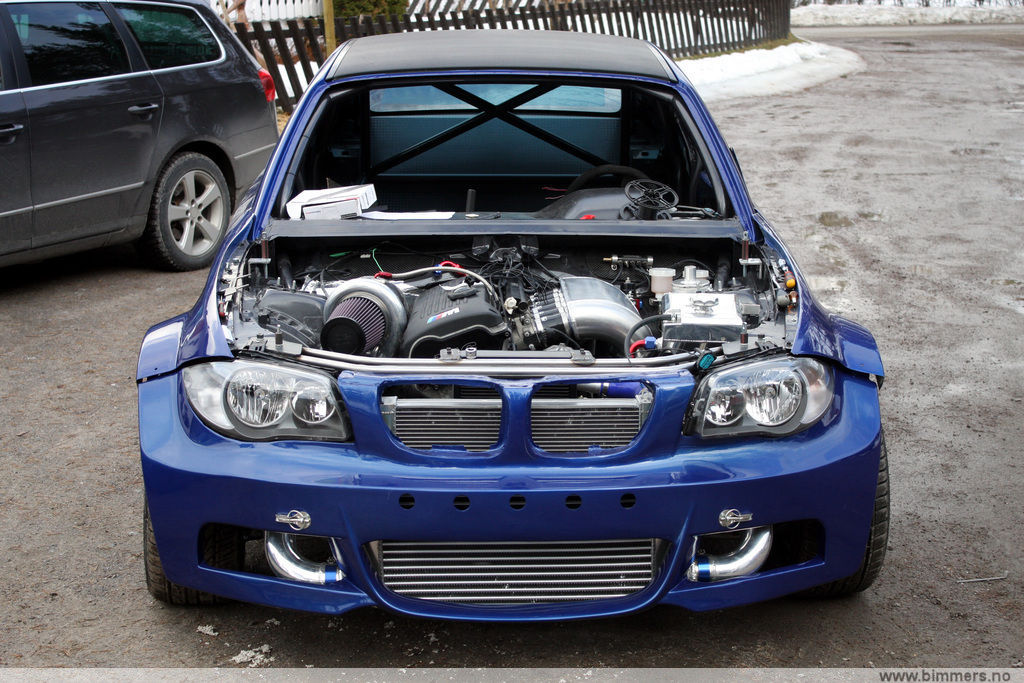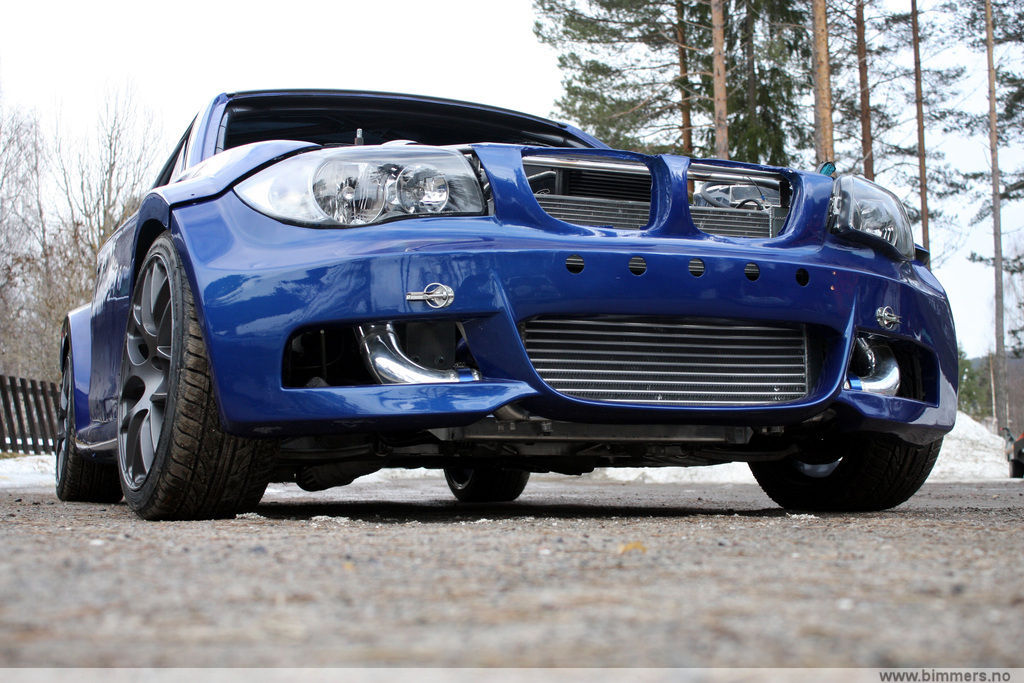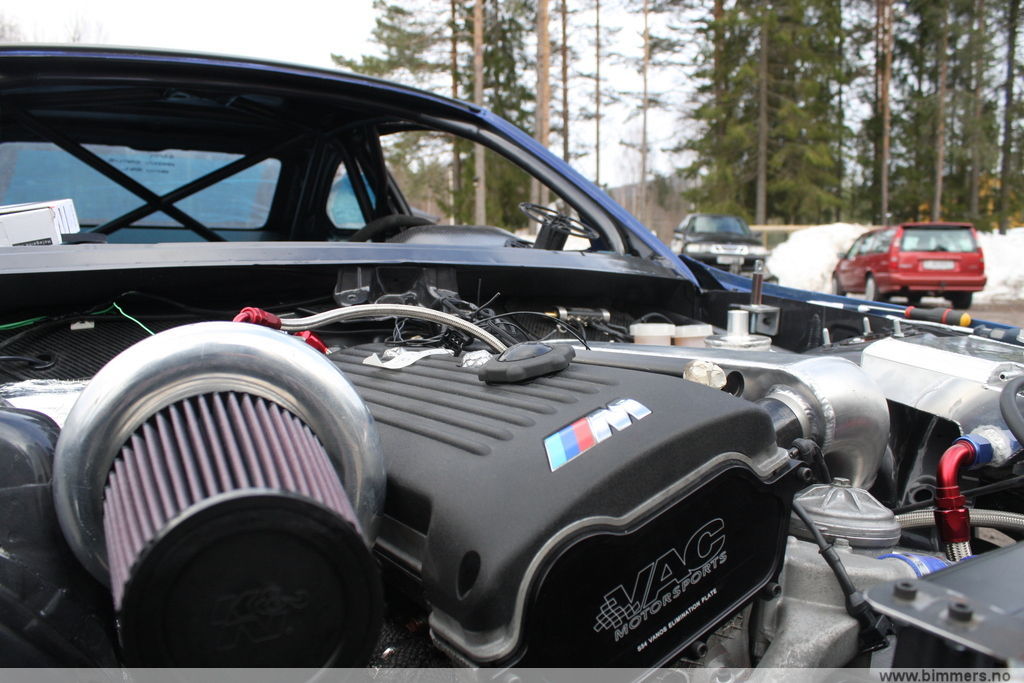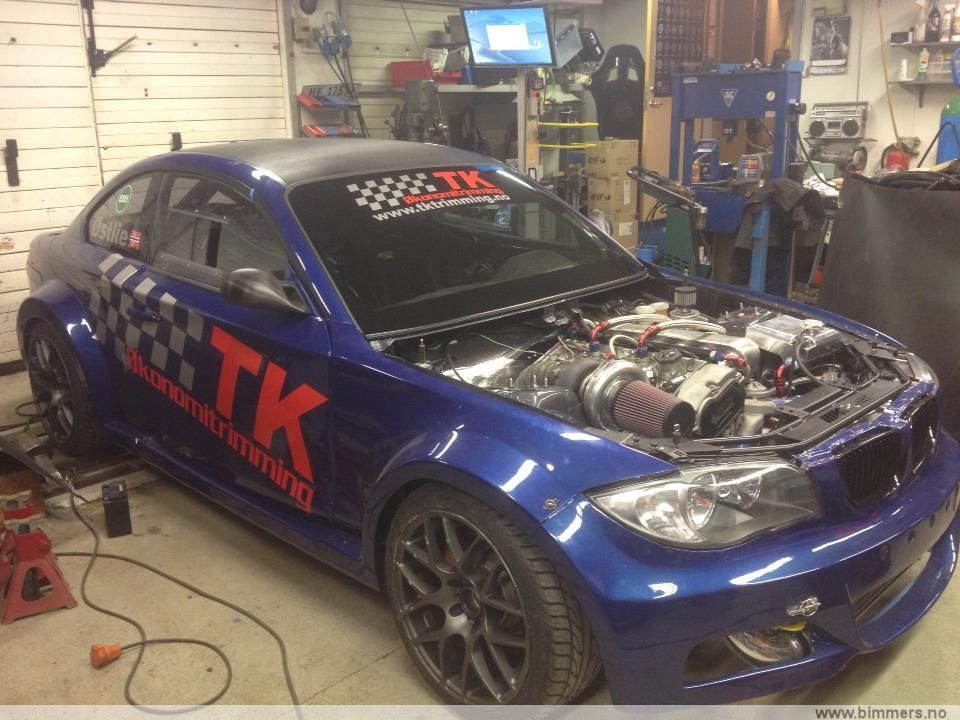 Here is the chassis from the doors of the factory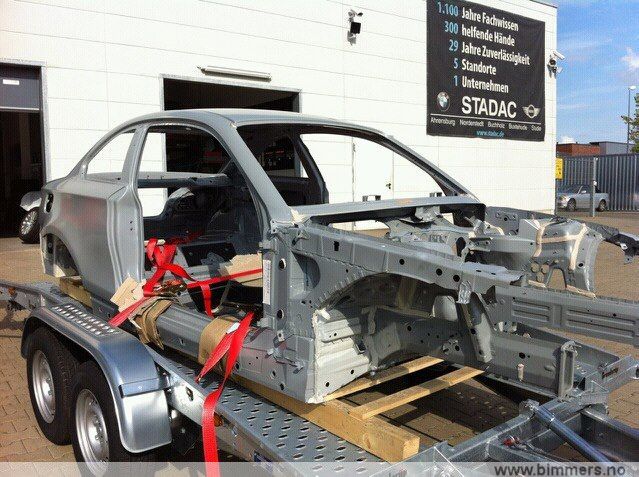 Then to Sweden and Rallyprodukter roll cage build