:biggrin:
A very happy camper... Again!
Excellent and fast service from Evolve once again.
Intake serials nr 21 and 22. :happybirt
All parts arrived nicely and professionally packed.
Man these things are nice. Love the feel of the CF.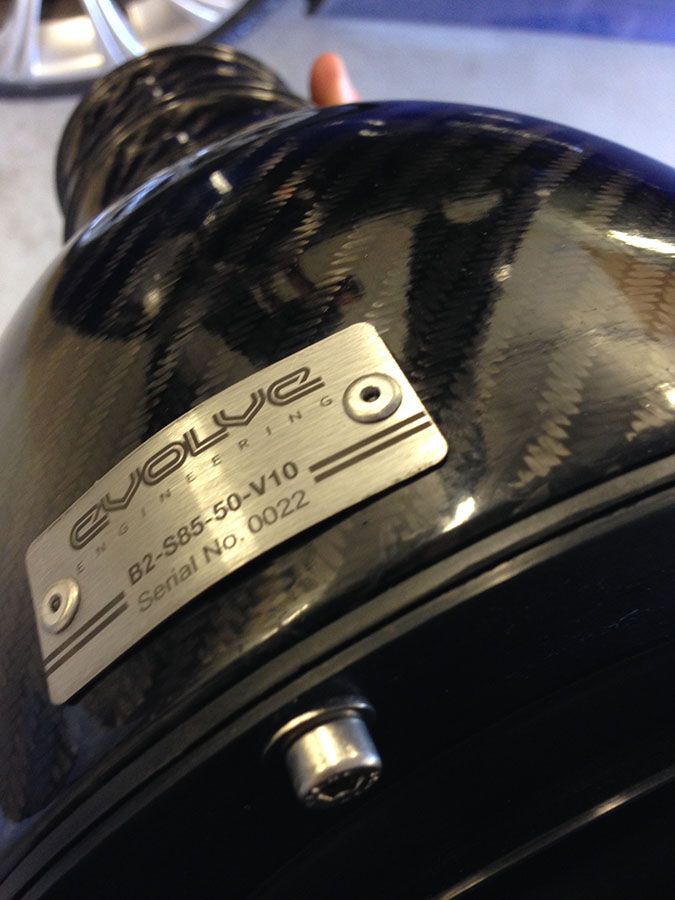 Old air boxes removed. Sorry for the dirty engine... :dunno: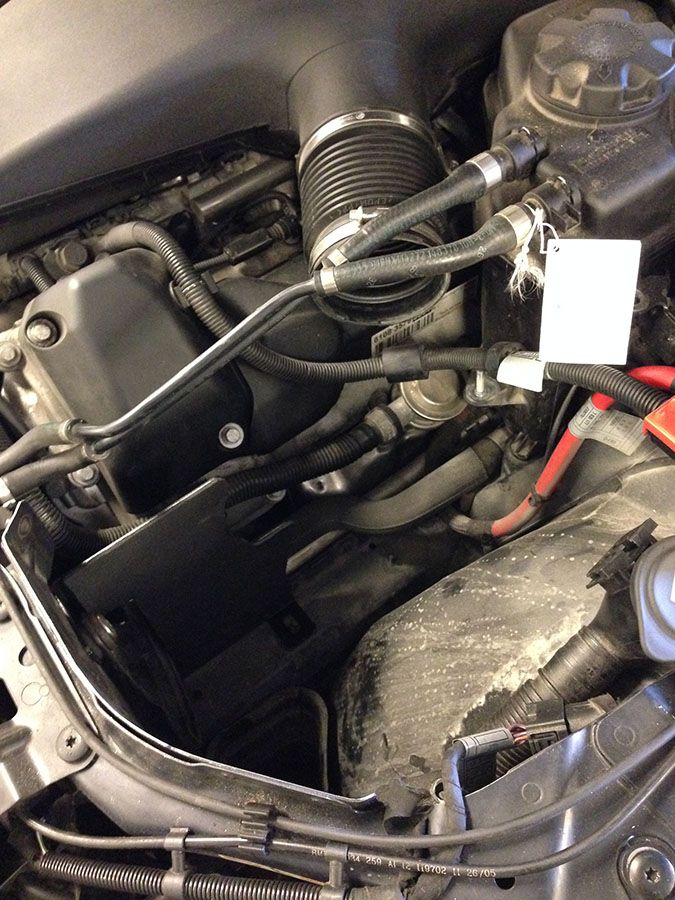 New stuff installed. Everything went great, although the original air tubes that feed up air from the ducts in the front spoiler where not exactly easy to re-attach. Problem is the plastic is so soft that it deforms when trying to snap them back into place. This isn't Evolves fault though, as these are original car parts.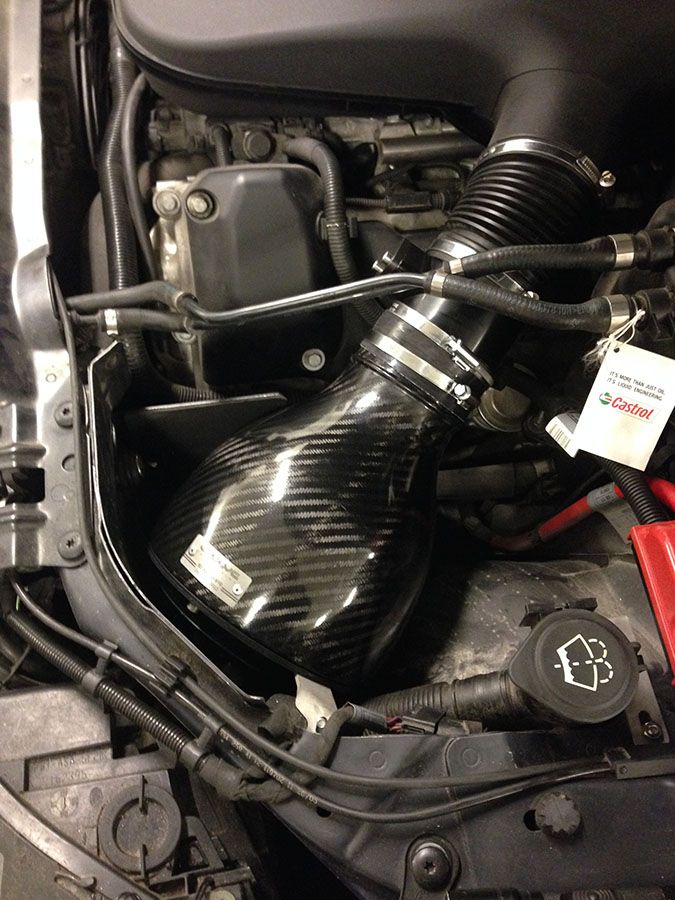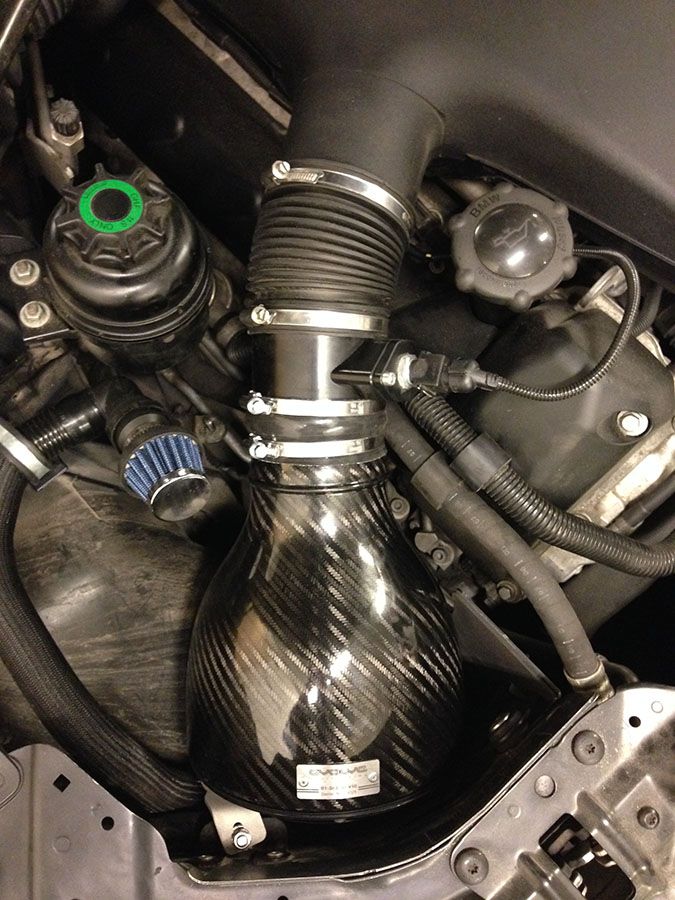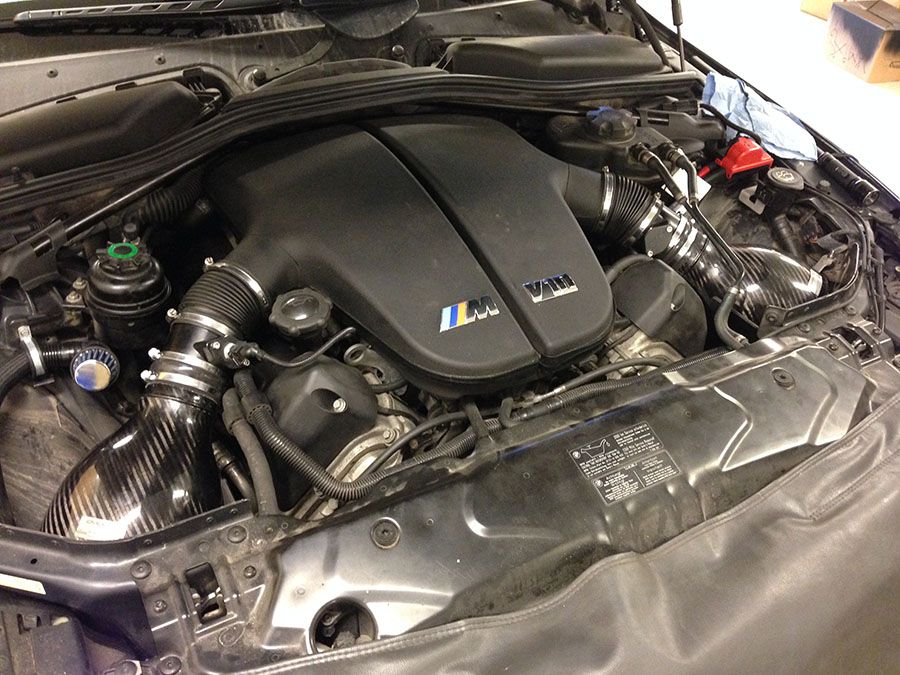 The sound while at idle isn't much different than before, which is good. Under load and after 5000rpm the car sounds like a very very angry beast! The sound is a huge improvement! It sounds very exotic, say Maserati. There's an unbelievably 5exy grunt to it, already at lower than 5000 rpm. Under acceleration the air boxes give that wonderful Carbon Fibre resonating sound.
The throttle response is also hugely improved. I'm running Alpha N on my car, and it's always been very fast to react compared to the standard MAFs, but now it is something else. This time the car feels as it had a racing engine in it. Blip the gas at higher rpms, and it is responding instantaneously to your inputs!
My car is now miles and miles better than when it was stock. I dread to drive a stock M5 now. :nono:
For the price of the intakes, this is a must to every M5! :haha: