Discussion Starter
•
#1
•
.
Hey guys,
I finally got a little forward momentum with this project, and wanted to share with the community my current build. I have a lot of work ahead of me, but felt like I could at least start a thread now that it would be more than just a collection of parts pics, haha. This is a somewhat unusual engine choice for this car, but honestly I like attempting somewhat unconventional or unique projects.
I have a lot of love for the E39 M5. Over the years I've owned an E36 M3, a supercharged E39 M5, an e28 533i, a M52 E30 M3, a Turbo E36 sedan, an E46 M3, and now currently I am going all out with my second E39 M5. Honestly the M5 has been my overall favorite car, and the car I've owned longer than anything else.
This project came to be because I found myself enjoying and driving my turbo E36 far more than my clean, comfortable M5. The M52 motor + boost was putting down 550-580whp, and was putting such a smile on my face that I didn't mind the terrible interior, torn seats, no A/C, and clouds of blow-by fumes consuming the cabin. The M5 was simply getting completely neglected. So I said, you know, why not just combine the two?
Turbo M5x replacing an S62? I'm sure many would say wtf. But hear me out. I had already been down the road of pushing power out of the S62. I felt that my ESS setup on my '01 M5 was making great power, and was at the safe limit of the stock, unopened long block. The most that car ever made was 546whp/453ft-lbs @ 9 psi. I knew that building that motor for more power (pistons/rods/sleeves, etc.) would be big money, and I never considered going that far with it. After spending a lot of time researching, I felt like I got a good sense of the power capabilities of the M5x line. Along with great power potential, the motors seem to generally be a good design with a relatively economical cost. I knew early on that if I did swap in a M5x motor, I wouldn't be content with a stock bottom end motor. I wanted to significantly surpass (+100whp/tq) the power output that I was able to get out of the supercharged S62, so I could justify the endeavor. I know that a turbo inline 6 is a completely different animal than the perfectly linear and extremely responsive power of the boosted S62. But ill admit, I'm a horsetorque addict, and I felt the move to a turbocharged M5x just simply had more power potential/strength.
Goals for this build: I wanted a car that I could drive daily and beat on daily, so durability was crucial. I wanted a responsive, quick spooling setup with a broad power-band, with output in its efficiency range on pump gas, since this would be the way its ran 95% of the time. I wanted the setup to still have some further power potential on race gas and more boost. I wanted to retain A/C, and embrace factory DME tuning and the factory harness. I wanted to put an emphasis on torque output since this car is roughly 1000lbs heavier than my e36. And the biggest goal was to try to utilize the majority of near-new performance parts from my E36 and install them on this car, while having the sale of the M5 drivetrain offset the purchase of the new drivetrain. Basically I wanted to combine my fast ****ty car, with my slow(er) nice car, and minimize the financial cost of doing so. And so it began...
My car prior to getting wrench raped: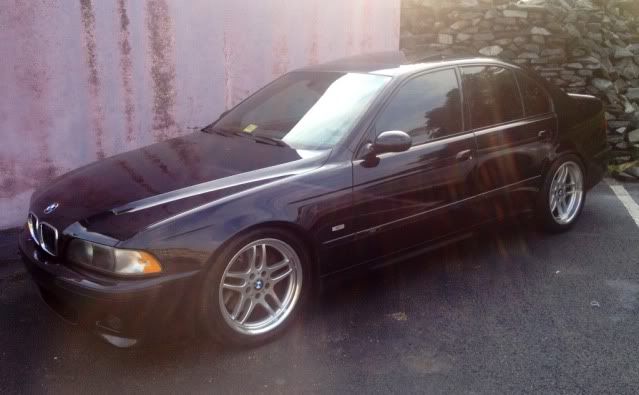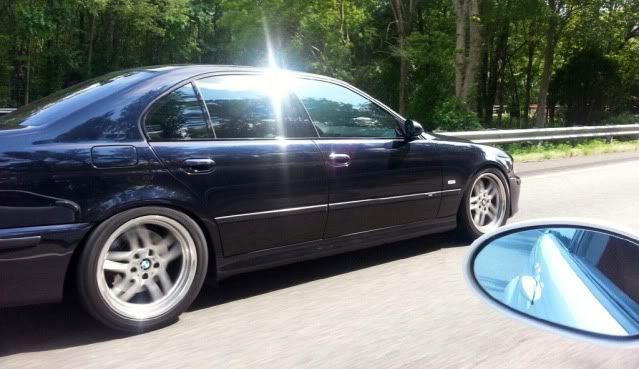 Then it was time for the M5 drivetrain to change hands.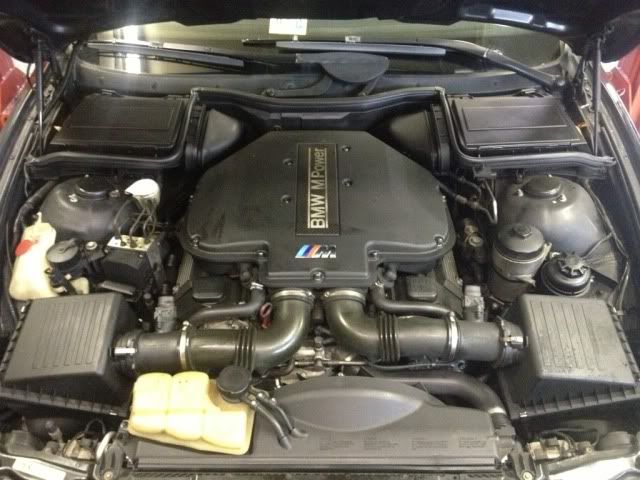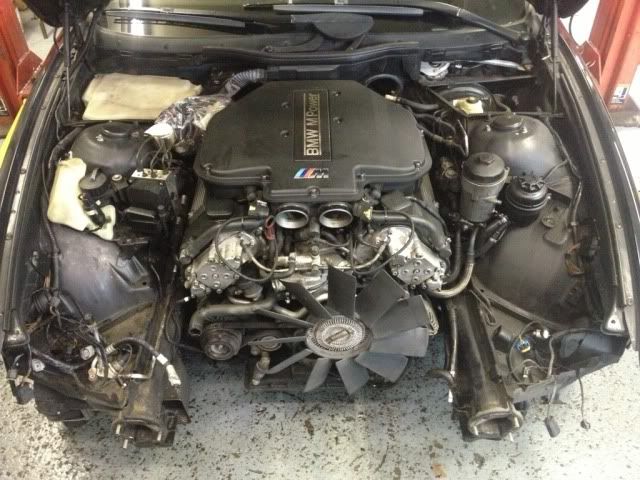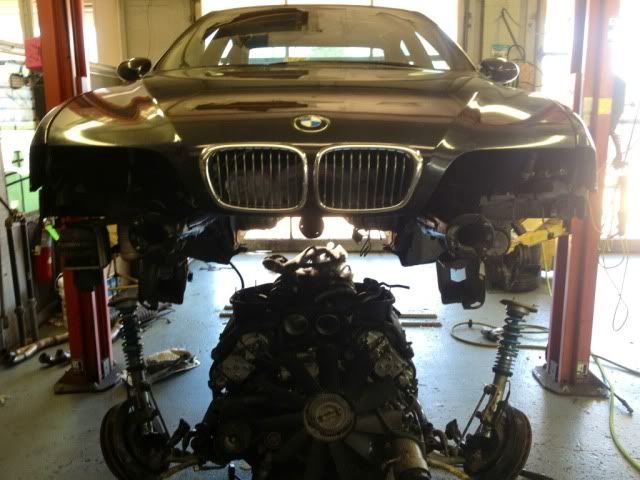 That generated funds for the new motor purchase. I decided to go with a S52 to maximize displacement, and therefore torque.
Few details:
S52, 8.5:1 compression
CP pistons
Eagle rods
Full Supertech valvetrain (+1mm intake, Inconel exhaust valves)
SS O-ringed block, with matching receiver groove in cylinder head
11mm ARP 2000's
ATI Damper
Motor just back from the machine shop; assembling the rest of the motor...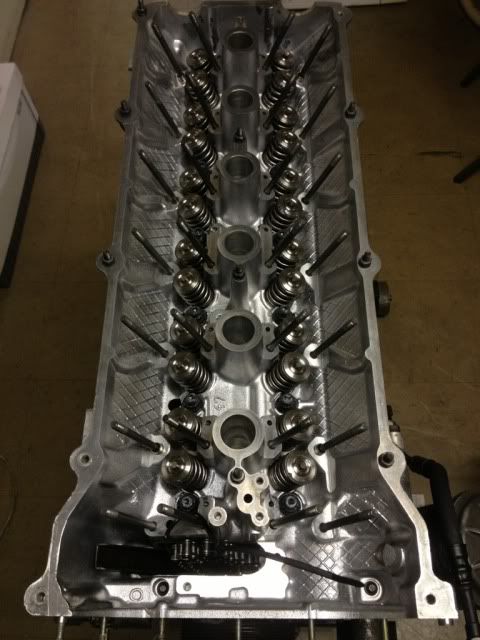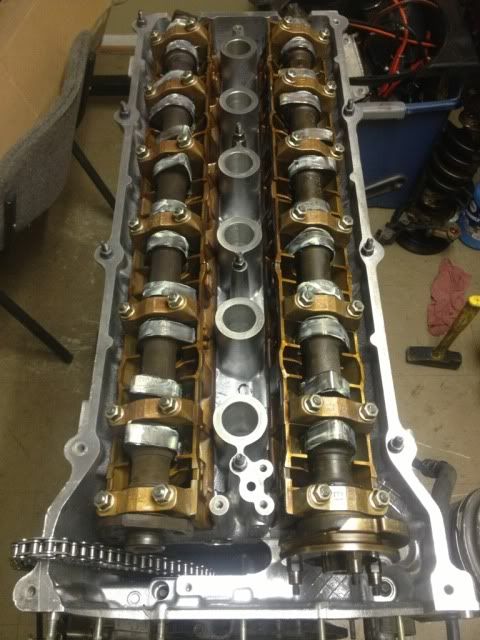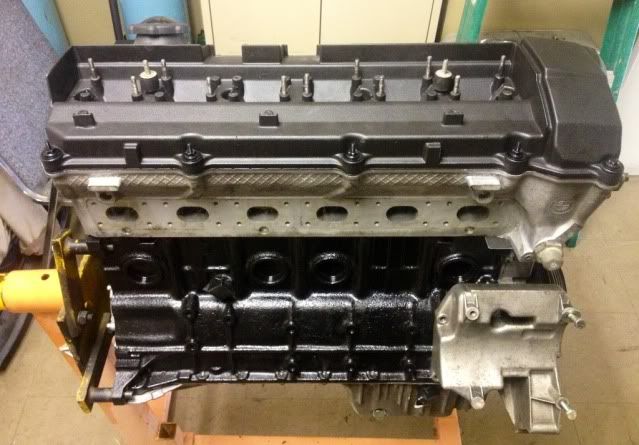 Details on the rest of the setup:
-6 speed Euro M3 Getrag 420G Transmission
-3.62 gear swapped M5 differential
-UUC Feramic Twin Disc Kit
-Precision 6266 CEA, billet wheel/ball-bearing, Anti-surge compressor housing, .82 A/R hotside, T3 and V-band outlet turbine housing
-T3 SPA manifold, ported wastegate outlet
-Tial 38mm wastegate
-24"x12"x3" intercooler
-Tial 50mm BOV
-Devils Own Water/Meth injection setup
-80 lb injectors
-Walbro 400 Fuel Pump
-Aeromotive FPR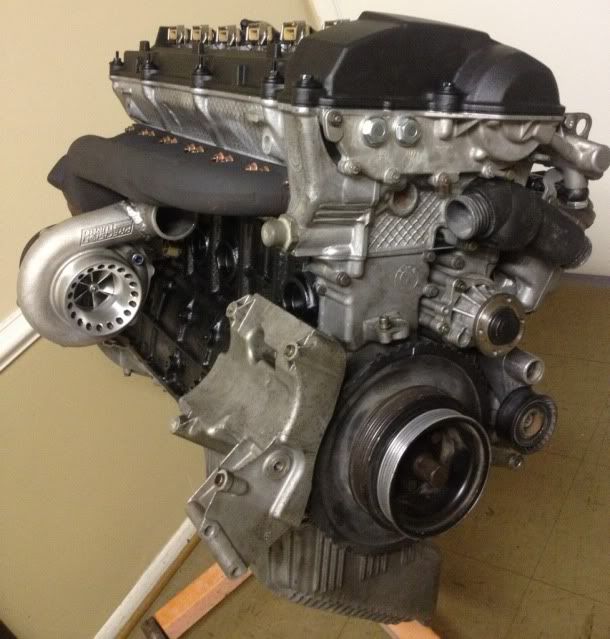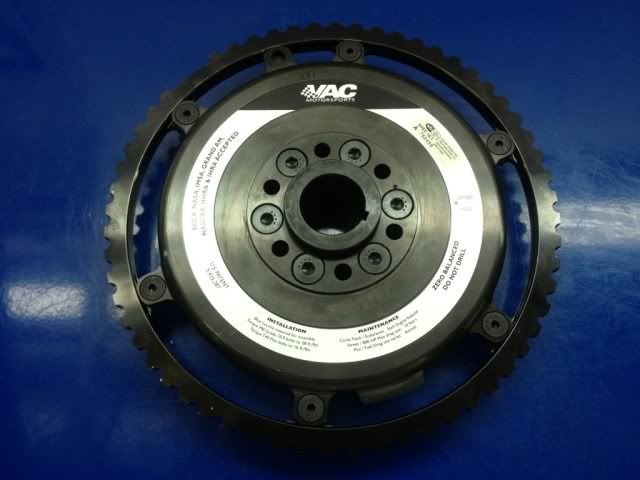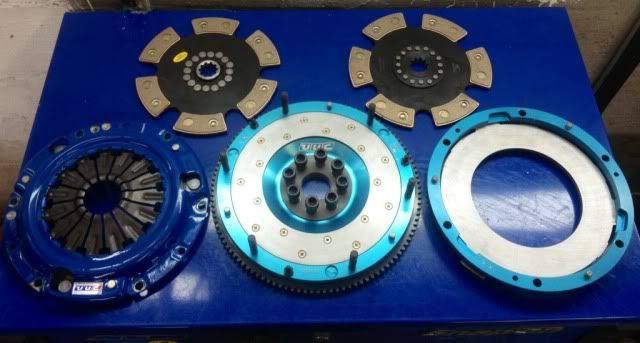 I decided against using the 528i subframe/steering/suspension because every single M5 suspension component in the car was less than 500 miles old from my recent replacement (all new control arms, coilovers, etc.). So I felt it was worth trying to retain as many M5 parts as possible. This led me to use the E34 oil pan on the S52 in order to clear the subframe. The other thing that was necessary was to fabricate new engine mounts. They aren't pretty, but they are super solid. I used 1/4" steel stock that I had laying around. The euro 6 spd trans bolted to my original M5 trans mount, and I was able to use my original M5 output flange on the trans so that the M5 driveshaft bolted right up as well.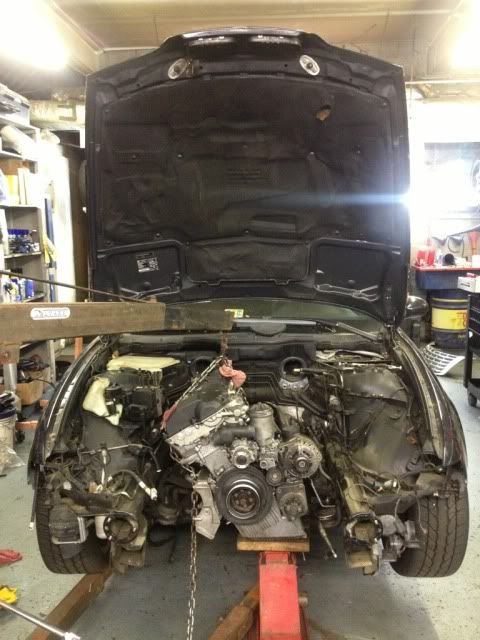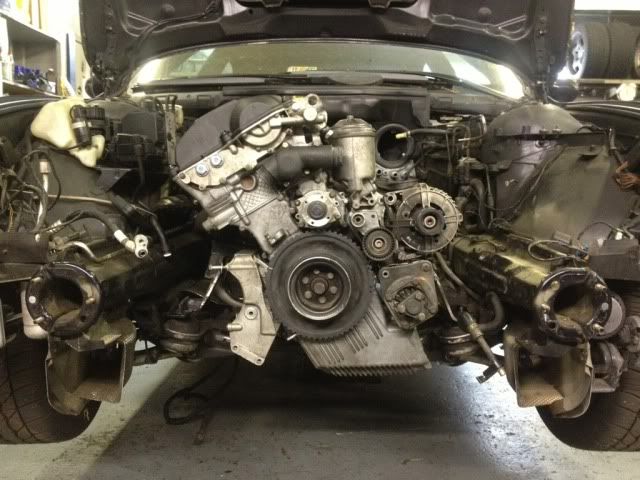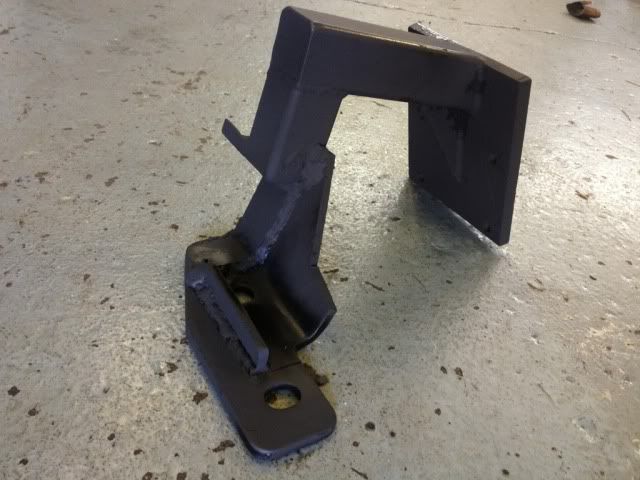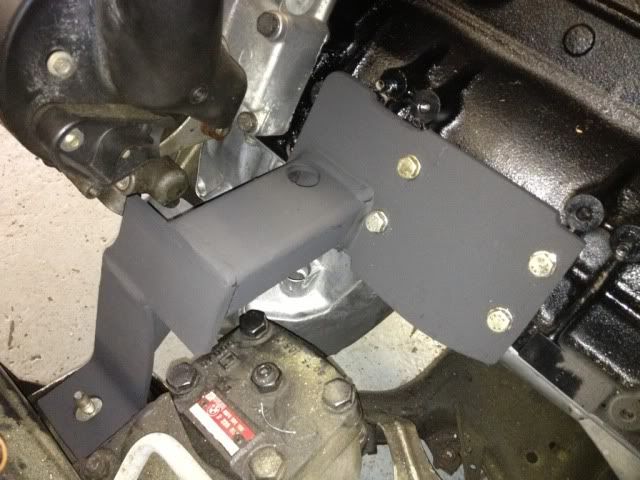 And yes, I had to make me a very special, super-custom oil dipstick hole in my engine arm. Don't be jealous...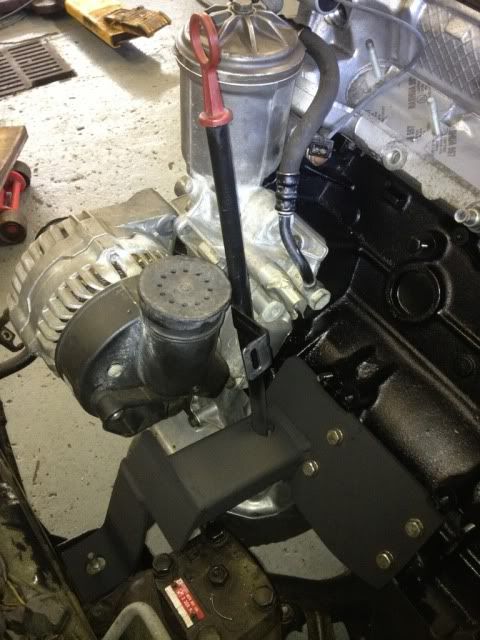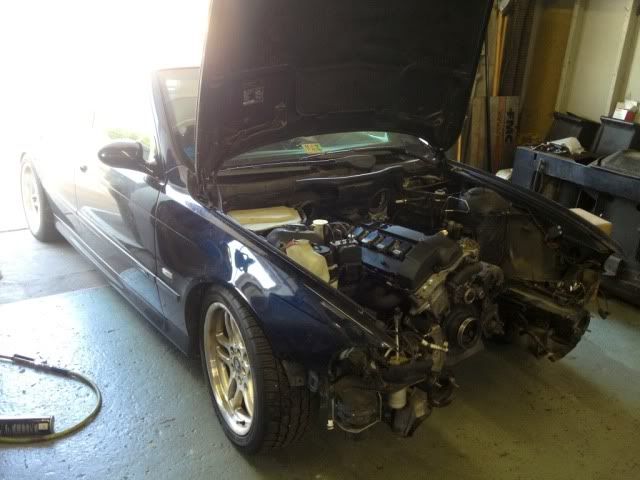 Once the engine was bolted in, I proceeded with the damper install.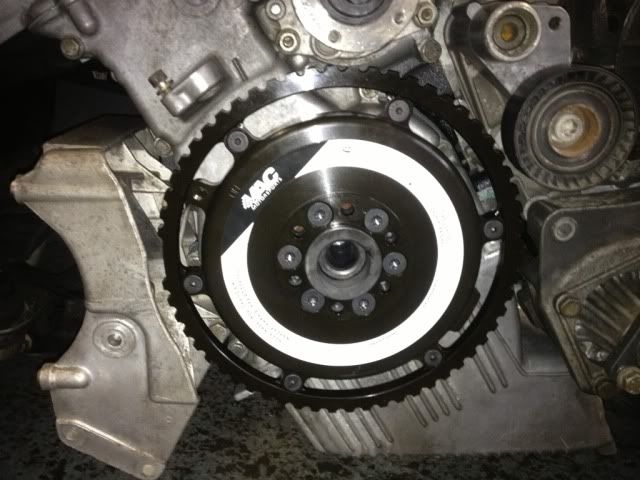 "yeaaaaaa that should be tight enough..."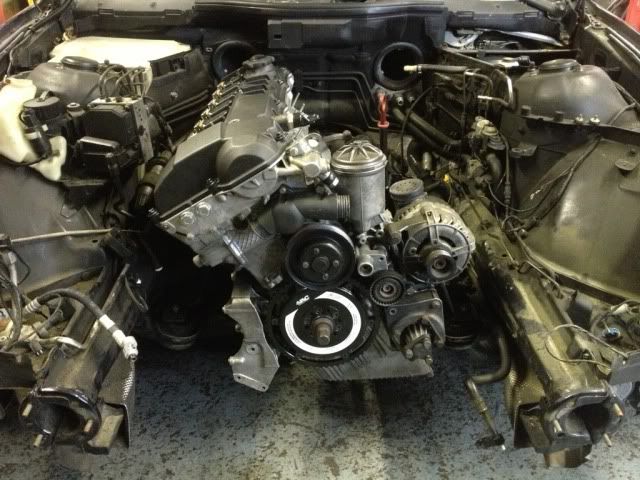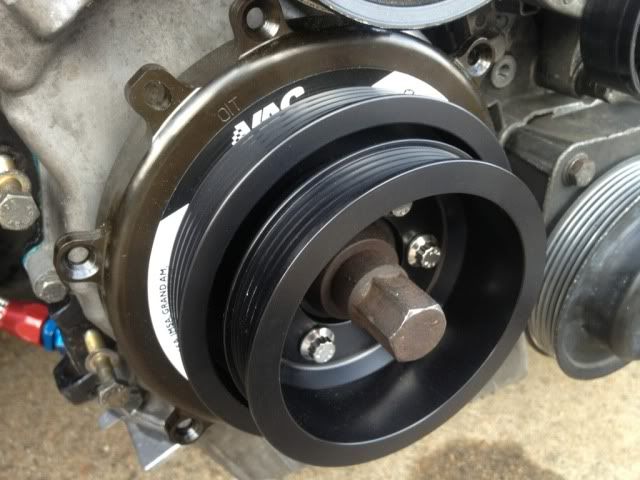 Installed the A/C compressor and the first section of charge piping.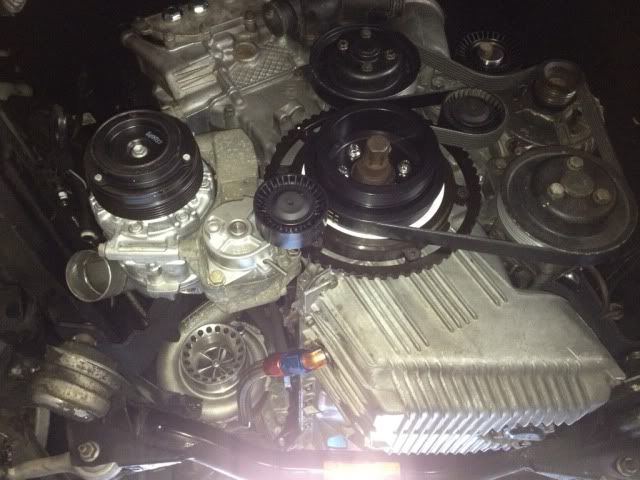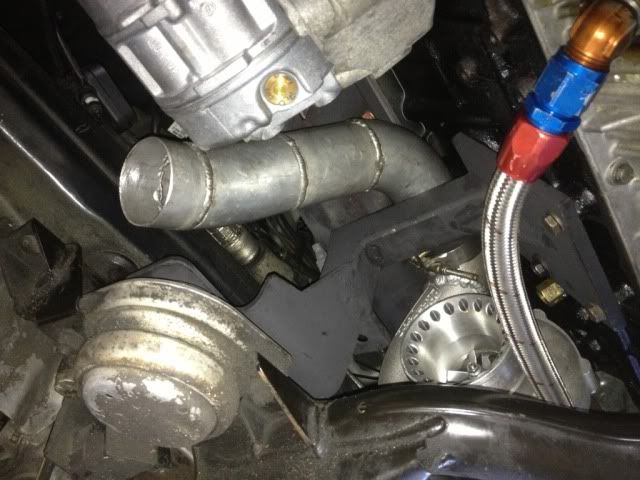 New shoes: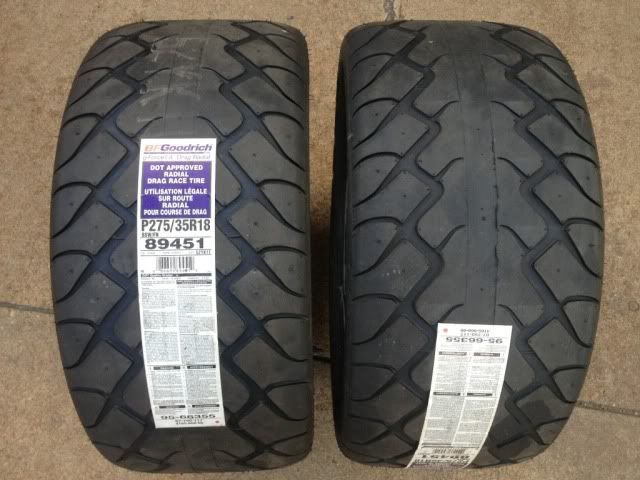 Intake setup:
I used a 4" silicone hose with a 45* turn. Definitely a tight fit, but I don't see many other options. It'll work.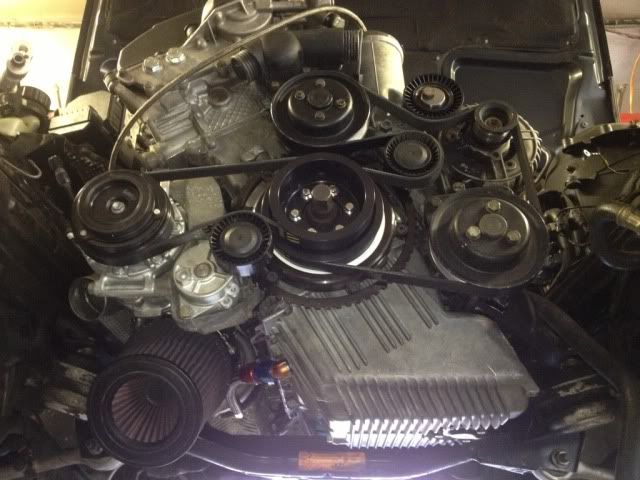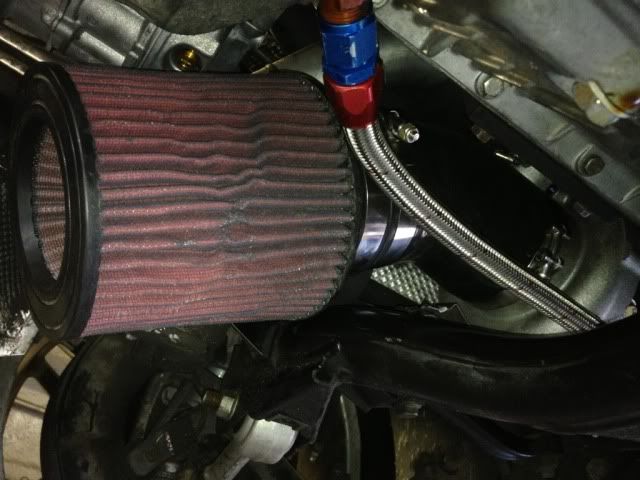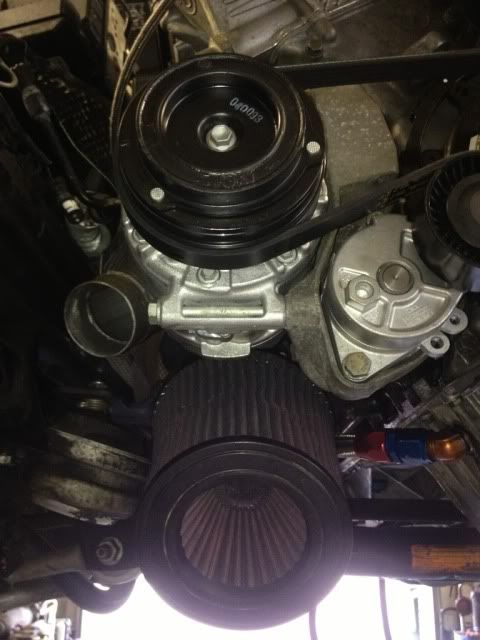 Direct-Port Water/Meth injection Setup: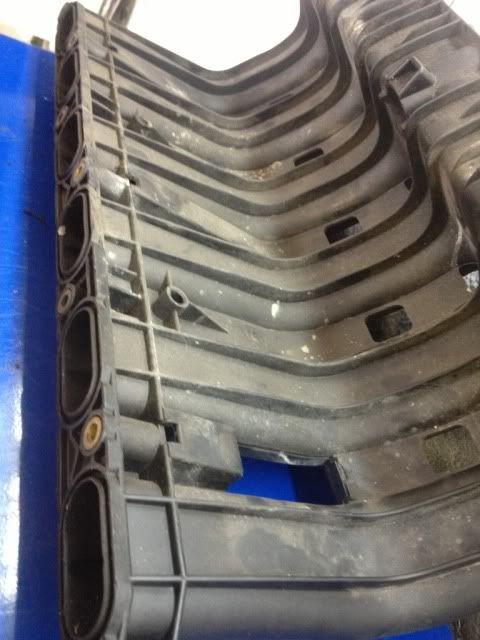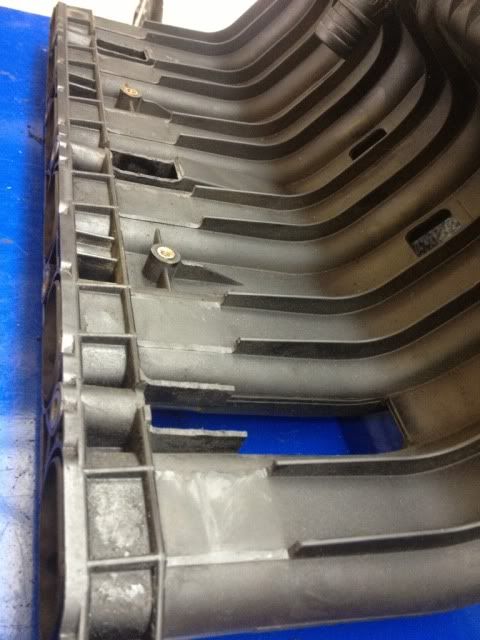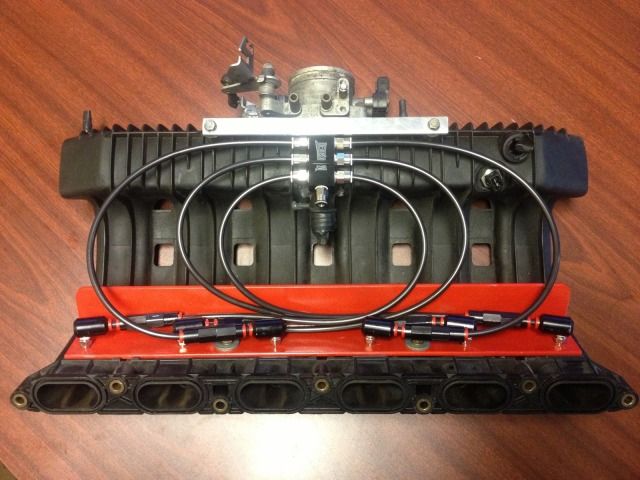 Manifold installed and a few other steps forward.
Got the intercooler mounted and bumper cut to fit. Started mocking charge piping.
Installed the fan, expansion tank, coolant hoses, and got the rest of the fuel system done for the most part.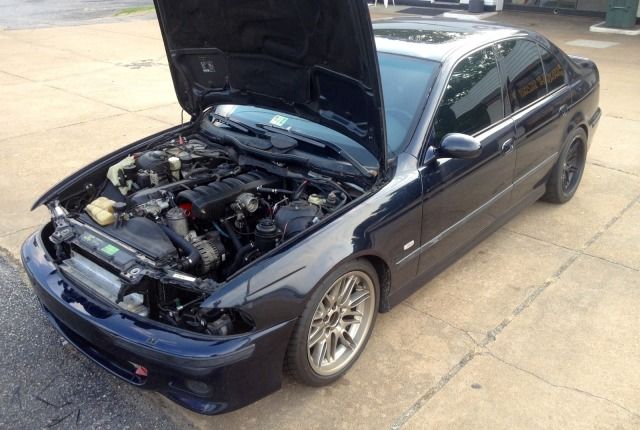 My painter dropped off the wheels...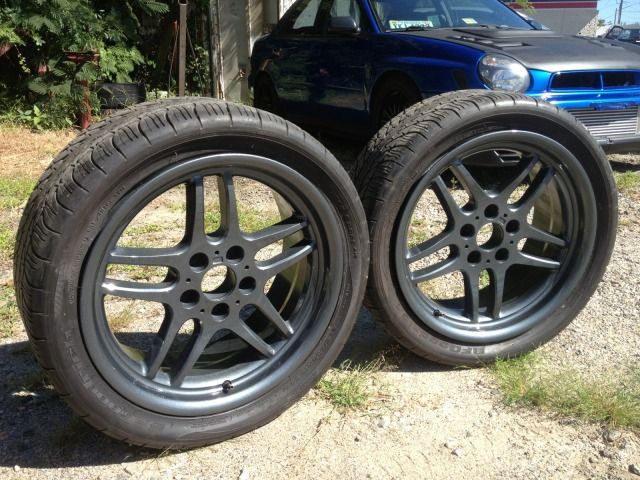 I tried the new shoes on for size.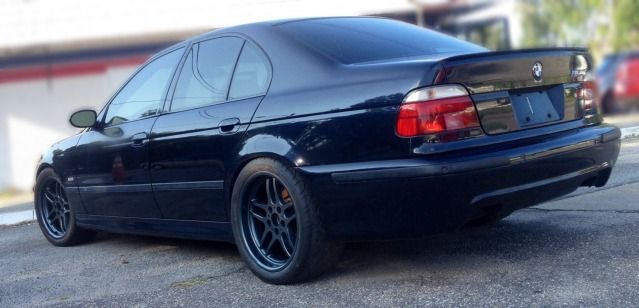 And I was able to modify the original air pump mounting bracket to hold my meth pump, so that's cool. I also put a lil coat of paint on the tank to make it look a lil nicer.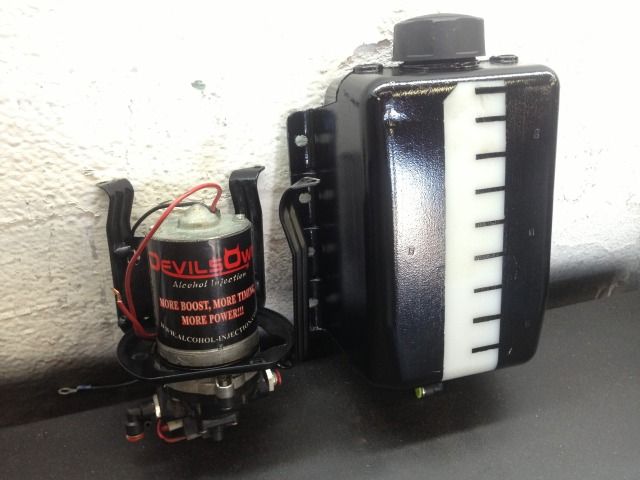 I made the first exhaust section and waste gate tube. 3.5" exhaust. Everything fit well. And yes, my welding is ugly as hell, but it's solid.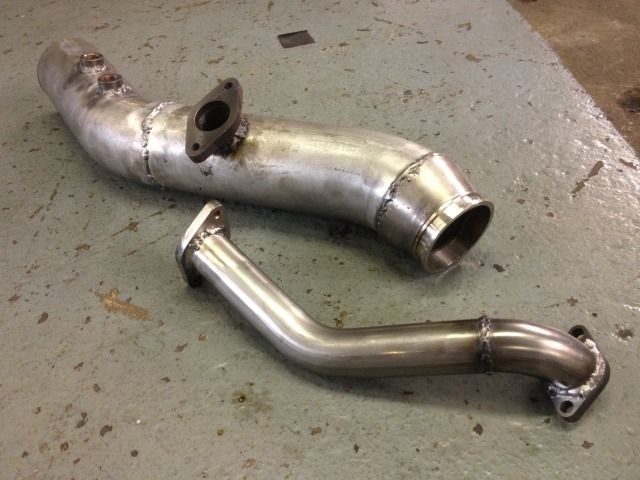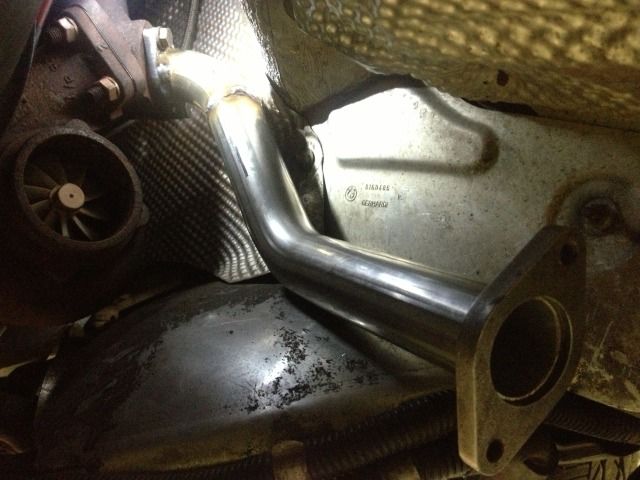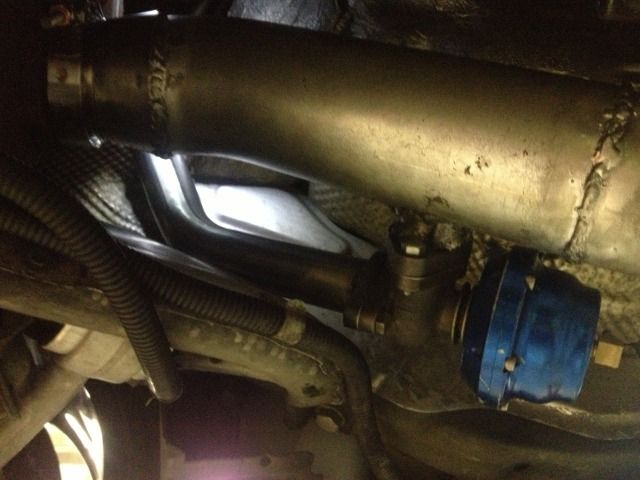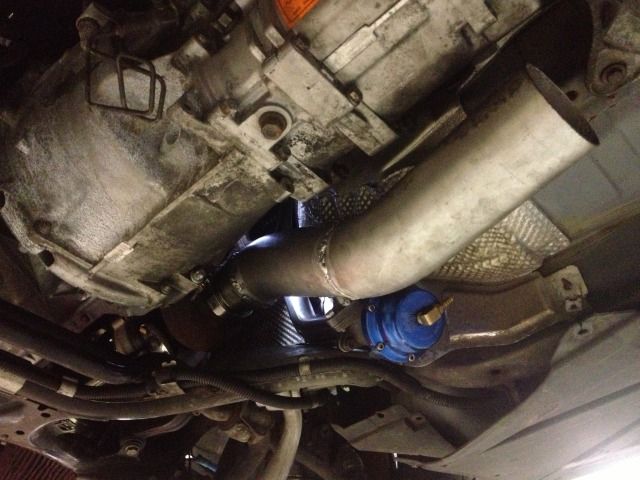 And I also finished the cold side charge piping:
These welds I can't take credit for, hahaha.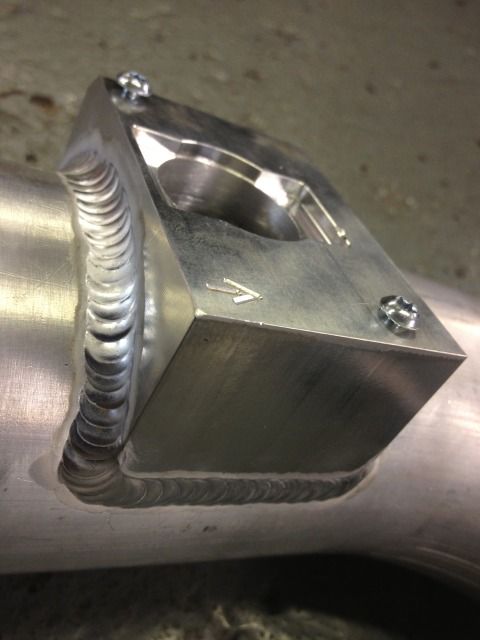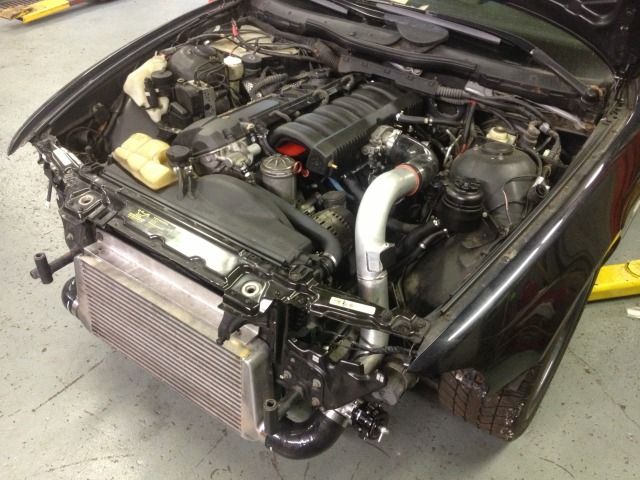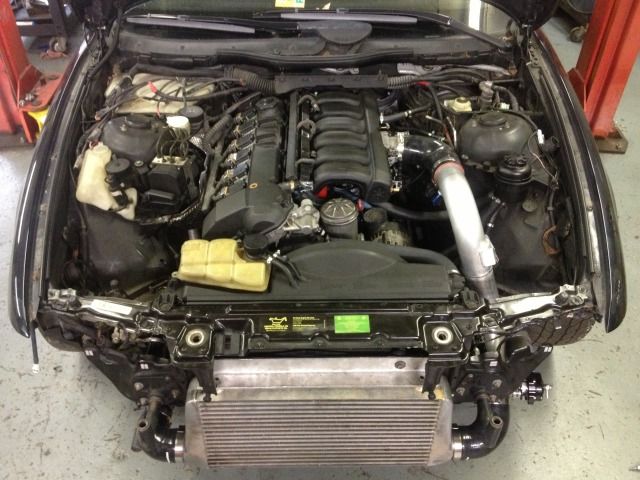 That intercooler mount will be painting black eventually.
At this point the majority of the hardware has been completed, and I'm focusing on electrical now. I will be happy to provide updates along the way. Thanks for the interest!
.